TODAY'S PICKS: Gifts for Grandparents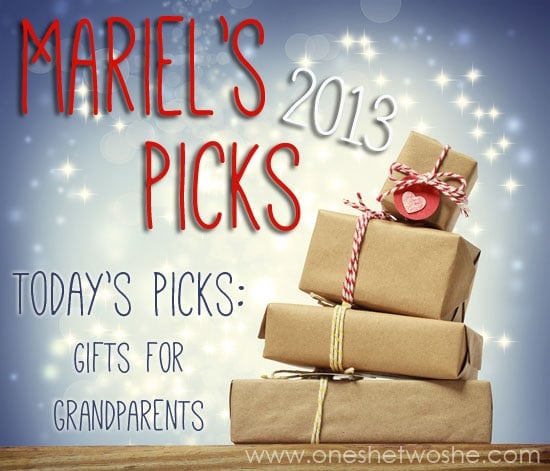 I know my grandparents are always cold and loves to bundle up. I know these sheepskin Wicked Good Moccasins from L.L. Bean are the warmest ones I've ever had. They're comfy and have a rubber bottom too, so you can leave them on when you go outside to grab the mail. That's huge. 🙂 Oh, and these things are creeping up on 4,000 five-star reviews. Pretty impressive. I will say, these are a little price at around $69 bucks, but they're great quality. L.L. Bean randomly does fantastic sales too, so watch for those. You can find them for men or women.
This is so cool! My kids LOVE drawing and coloring. As I write, there is probably 10 kid-colored pictures hanging on my pantry door, 5 on my fridge, 20 on their walls, and one on the front door. If grandparents come over, they are often sent home with a picture too. This Lil DaVinci Child Artwork Frame holds up to 50 8.5×11 masterpieces. The kids and grandparents will love seeing the art consistently fresh and displayed.
What grandparent wouldn't want a shell-shaped pillow?? Just teasin… it's not a pillow! It's an Aromatherapy Herbal Neck and Shoulder Wrap to ease muscle tension. It's filled with a variety of aromatic herbs and seeds and can be used as either a hot or cold pack. Reviewers love it because it covers the shoulder muscles as well as the neck. It's a little heavier, to add slight pressure, and it comes in a variety of colors. Fun ways to bundle this gift: a tub of hot chocolate and a great book!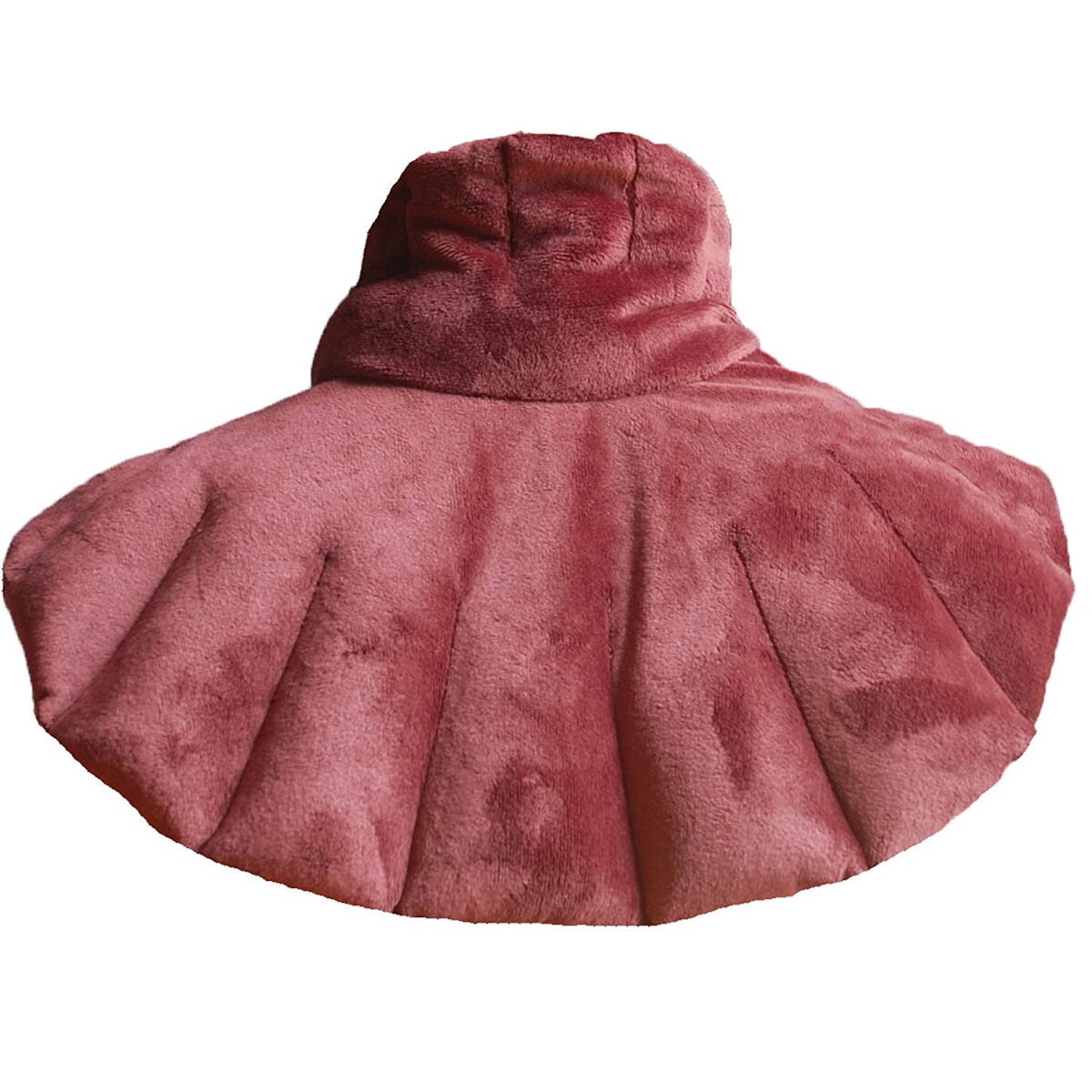 I love these Custom Grandparent Key Chains from Metal Expressions. The set includes the custom stamped copper disk and four stamped washers. Additional washers can be purchased.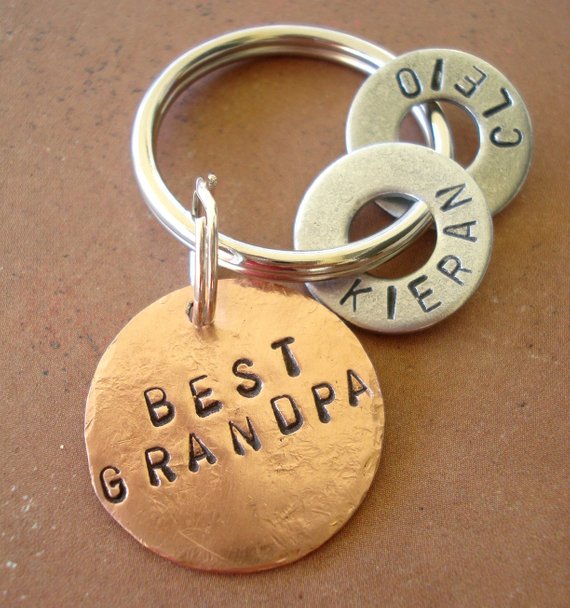 For Granny-on-the-Go, I love these In a Pikle Bags! Actually, I want one too… They're a small compact bag FILLED with items you need when caught 'in a pickle.' Store one in your purse, glove box, backpack, church bag, or diaper bag and you're prepared for pickles coming your way! If you're running low on items in your bag, you can order another kit, or you can even order different kinds of kits. For example, maybe besides the essentials, you want the Beauty Pak or the MacGyver Pak. There are several bags to choose from and ways to customize your Pikle. I love it!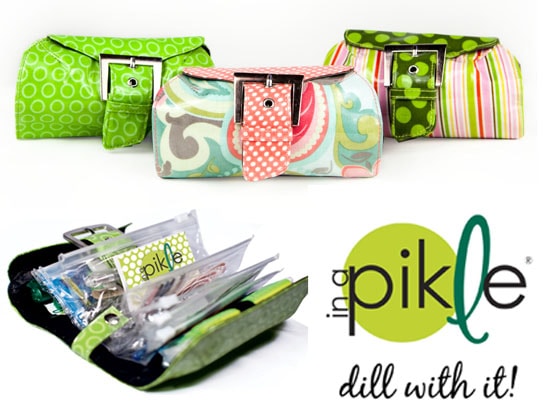 How about some great movies? I know my dad/grandpa always wants movies. He's pretty much obsessed. He loves westerns and history movies. My mom loves musicals and feel-good movies. Here's some fun (and top-rated) movie picks that they may not have seen:
North and South (I think my husband would like this too!)
A fun thing to pair with a movie, or even by itself, is a Classic Candy Sampler. It's a box of classic candies from a specific decade. Was grandma and grandpa munching on Necco Wafers? Boston Baked Beans? Candy Cigarettes (eeek!!)? Bring them back to their childhood with this fun box… I'm sure the grandkids would love to get in on the sampling action!
I hope you found some great gifts for grandparents. See you back here Monday for even more of Mariel's Picks! (and don't forget to check out the previous picks…)
* Need more ideas? Check out the gifts for grandparents from previous years: Gifts for Grandparents, Gifts for Grandparents 2011, and Gifts for Grandparents 2012. Even more gifts for grandparents found on Gift Idea Central…keep reading…
* Be sure to pin and check out Gift Idea Central, to see all the gift ideas ever shared on 'Or so she says…'. All future gift ideas are posted there, as well.
* An extra little tip: I find so many great gifts on Zulily. It's seriously the best daily deal site out there. They offer super deals on name brands, and I discover so many new shops that I've never heard of. Shipping is sometimes slow, so plan for that. But, anything with a present icon will ship by Christmas!