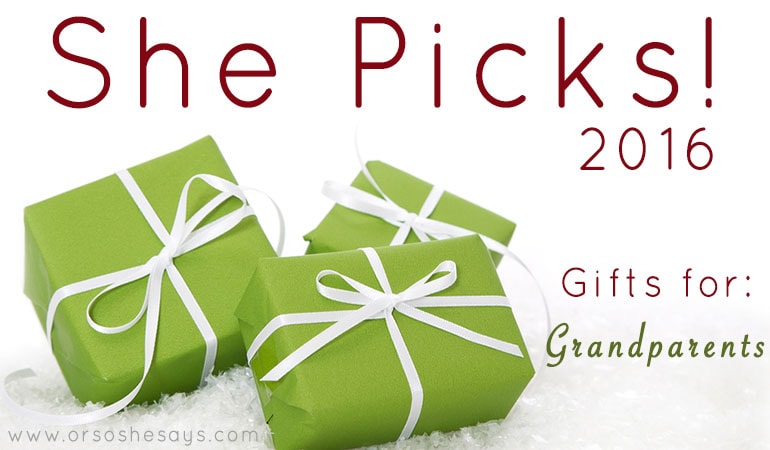 Gifts for Grandparents
Pick #1
When I asked a couple of grandparents what they wanted for Christmas, they mentioned how much they love photos. Of course grandparents love looking at those cute kiddos! A Digital Photo Frame would be a great way to give the gift of many photos in one small space. Load it up with photos they will love, and then update it and add new photos a few times each year.
More Photo Ideas: If you are computer savvy, burn a DVD with photos they can play on the TV. A couple of years ago, we ordered Photo Ornaments that were a huge hit. And who doesn't love an annual Photo Calendar?
Pick #2
Pamper grandma or grandpa with at at-home foot massage. The Belmint Shiatsu Foot Massager with Switchable Heat easy to use, doesn't take up much room, and can be adjusted to fit the preference of each user. It has an independent heat setting to improve circulation and bring relief to tired feet.
Bundle this gift with: A Cozy Blanket and an e-reader or a stack of books.
Pick #3
It is always fun to get your favorite lotion or perfume, but it is also fun to try something new. These sampler sets from Sephora let you do just that. The Perfume Sampler is perfect for grandma. She can try each of the samples, then use the gift certificate to order her favorite. The Cologne Sampler provides the same for grandpa.
Bundle this gift with: An afternoon together with lunch and a shopping trip to redeem the certificates.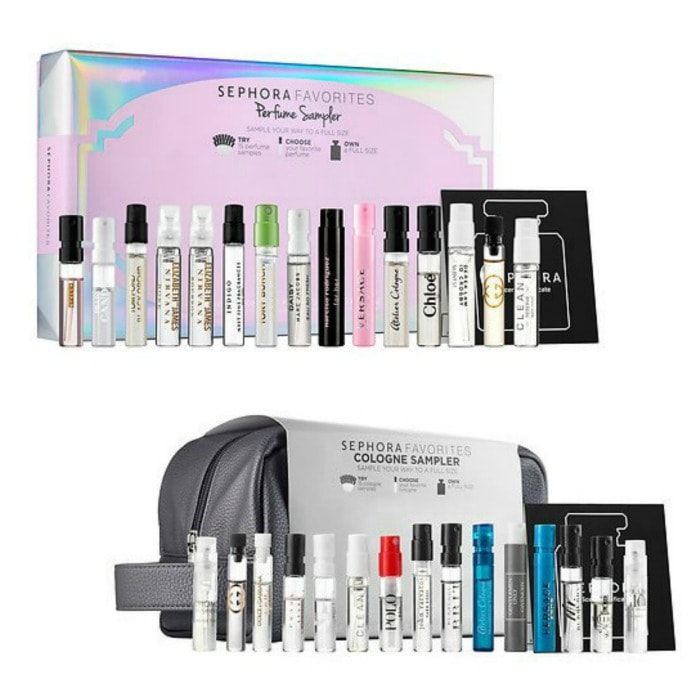 Pick #4
Some of the most precious gifts are personal – time, stories, sharing experiences. The Stories from My Grandparent Journal gives grandparents an easy way to record and pass down their experiences to generations. It would be a great way to let your grandparents know that their stories are important to their family. It could even be a special experience to to sit down and talk about the stories as they record them.
Also check out: Letters to My Grandchild for a fun generational gift.
Bundle this gift with: A custom Journal for recording more thoughts and stories.
Pick #5
My kids' grandparents love kid art almost as much as I do. They prominently display the gifts of ceramics and paintings, but there is only so much space on the shelves and walls. A sweet custom Keychain is a nice alternative, and keeps a special drawing close all day.
Bundle this gift with: A custom Family Tree Print
Sometimes it is just nice to spend time together. My mother-in-law looks forward to our new traditional birthday gift each year – A day with the kids (and mom to help chase them) at the local children's museum and then lunch or dinner, our treat of course. The only planning required is finding a date. Everyone has a great time, we make treasured memories, and there is no clutter or even wrapping paper to worry about. Any place would do – a local museum, aquarium, or even just a planned picnic at the park.
Bundle this gift with: Lots of love, and maybe a cute photo of those darling grandkids!
Pick #7
Grand Box is a subscription box designed especially for grandparents. Let them know you are thinking of them with a monthly care package in the mail – and it is affordable. Grand Box includes gifts, healthy treats, and grand conversation starters (Who was your best friend in school? Why?). You can also include personal notes from you and up to 5 photos.
Others subscriptions grandparents might like: Hello Fresh, Meal Time Box
Also bundle this with: A monthly or weekly date, either on the phone or in person.
Need MORE gift ideas for grandparents??
Gifts for Grandparents ~ She Picks! 2011
Gifts for Grandparents ~ She Picks! 2012
Gifts for Grandparents ~ She Picks! 2013
Gifts for Grandparents ~ She Picks! 2014
Gifts for Grandparents ~ She Picks! 2015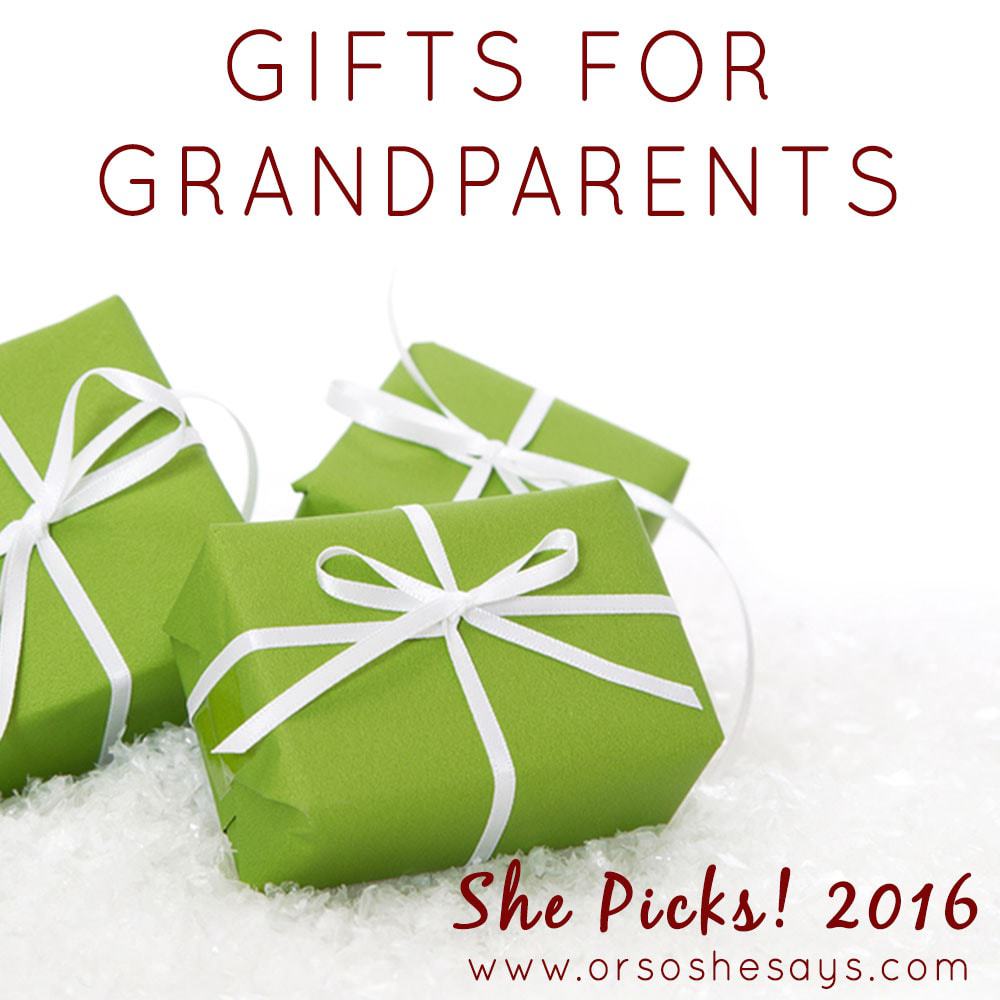 Did you miss these She Picks! posts from THIS year?? We recently shared: