Hello my friends!! I'm so happy to be back this year as a contributor for "Or so she says…". For those who don't know me yet, I thought I'd briefly introduce myself. My name is Veronica and I'm married to Ricky…AKA Big Daddy, a good ol' southern boy. I'm the mom of 9 amazing kids. We are literally a "his, hers and ours" family, which is never the ideal situation, but we are proof that it CAN work! I live in the south…which I love! By day, I can ALWAYS be found at my little table making bow ties for my Etsy shop. I'm also over the teenage girls at church, who keep me crazy busy, but I love them! I have many favorite things (my kids being #1), but with 9 kids, my favorite things are simple. Like the fact that Big Daddy was able to fix my 10 year old washing machine this weekend, or how happy I was to sit in a house of sleeping creatures and watch the episode of Downton Abbey that was recorded. Then there's always the day last week when I found a forgotten hidden stash of chocolate in my t-shirt drawer. Now THOSE are my favorite things…
Anyhoooo…
I'm not your typical blogger. Actually I'm not a blogger at all.
But, I once was.
I knew exactly what I wanted to share this month, and it made me think of my old blog. I really wanted to do the "blog" thing a couple years ago, with the intention of keeping a better record of the little moments in our lives. And I loved it more than I can tell you! I was constantly writing things down, taking pictures, planning what I was going to do for what day, etc. I found myself sitting at my computer more and more. I could easily justify it, because I was being a good mom and recording our lives. Future generations would LOVE me!!!
One day, everything changed. It was a day when I was "BUSY". Busy with life. Busy with little things…that seemed like big things. Not busy with bad things, just not the best things. I won't share the whole post, but you can read it here if you would like.
My Lucy was still home with me every day. That day she kept trying to get my attention. She tried her best to engage me in her conversations. She tried to spend time with me. But, I was too busy. I was sitting at my computer…again…and once again Lucy came over. She climbed up behind me on my chair and tried very hard to get me involved with her jabber. But, again, I was too busy. Finally, Lucy (who was still behind me), leaned over in front of me, grabbed my cheeks and aggressively turned my face to meet hers, and she said,
"MOM! Do you SEE me?"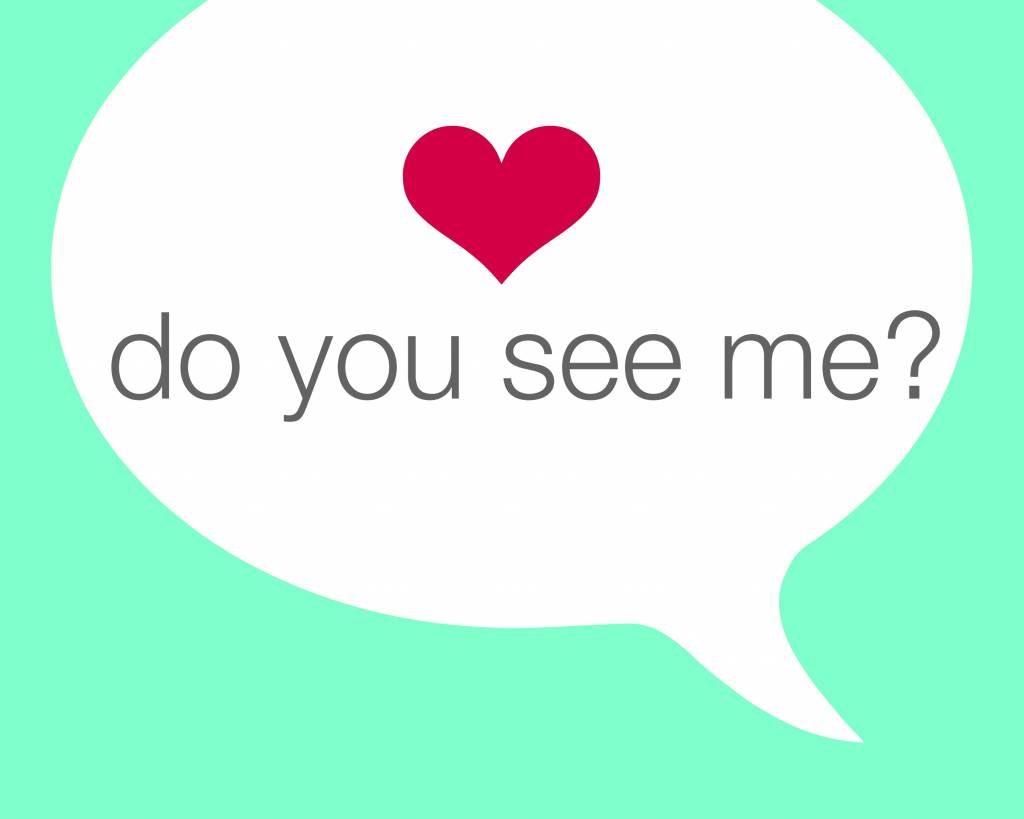 Download and print here.
I mumbled "yes" and tried to move my head back towards the REALLY super-duper important stuff on my computer.
But, she held on tight and again said, "MOM! Do you SEEEE me?"
And then I stopped. I realized at that moment, that NO…..I didn't see her. And I hadn't REALLY seen her all morning. It hit me like a ton of bricks. I had allowed myself to get so caught up in other things, that I really hadn't 'seen' my daughter. It made me sad. I instantly put everything down and gave Lucy all my attention. At that moment EVERYTHING ELSE could wait.
That day, I decided to make the time to REALLY "see" my kids. I made some hard decisions. I did less blogging, which eventually ended. I changed priorities around. I now work on "my stuff" during the day and try to put it away before they get home. I try to "SEE" them more.
Recently I saw this quote and it has been the best reminder.
Download and print here.
I want my kids to remember me as a mom who had time for them. I want them to remember a mom who laughed with them, talked with them and who really "saw" them every day. I'm definitely not perfect at this, and still have to remind myself all the time. It's not that I'm busy doing horrible things. I have a full life and many responsibilities, but sometimes I get out of balance. There's a great talk called "Good, Better, Best" by Dallin H. Oaks. He reminds us that sometimes "we have to forego some good things in order to choose others that are better or best…" That is my goal again this year. I want to see my kids. I don't want to just be a "good" mom, but I want to try to be the BEST mom for them. There are many things in my life that can wait. Right now, I don't want being a mom to be one of them.
GOOD, BETTER, BEST is a great reminder for all of us. Regardless of whether we have a home full of kids or not. We can all make choices to fill our time with those things that are best.
Download and print here.
Because I'm one who does better with "reminders," I've made everything printable today. Here are also some little tags you can print out and put around the house to help you remember. Good luck being your very BEST! 🙂 See you next month!
Download and print here.