I needed something cheap and easy, as far as Valentines go, for my little girl's Kindergarten class. So, I went roaming up and down the grocery store aisles, trying to think of something kids love…something besides candy bars or cheap little toys that will break in two seconds. And, then I saw it. An entire bin filled with those nasty Kool-Aid drinks that my kids are always begging for. They were in a six pack for just $1.25. I would only need five packs, so that worked for me! Now, to just come up with a Kool-Aid Valentine printable or tag to go with the drinks… I think I got it! "You're So Kool". I know, I know. That's pretty corny. But it was so simple and I know a classroom full of five-to-six year olds will LOVE it. Isabelle was so excited to bring them to her class and was hoping she would have a few left over that she could guzzle later.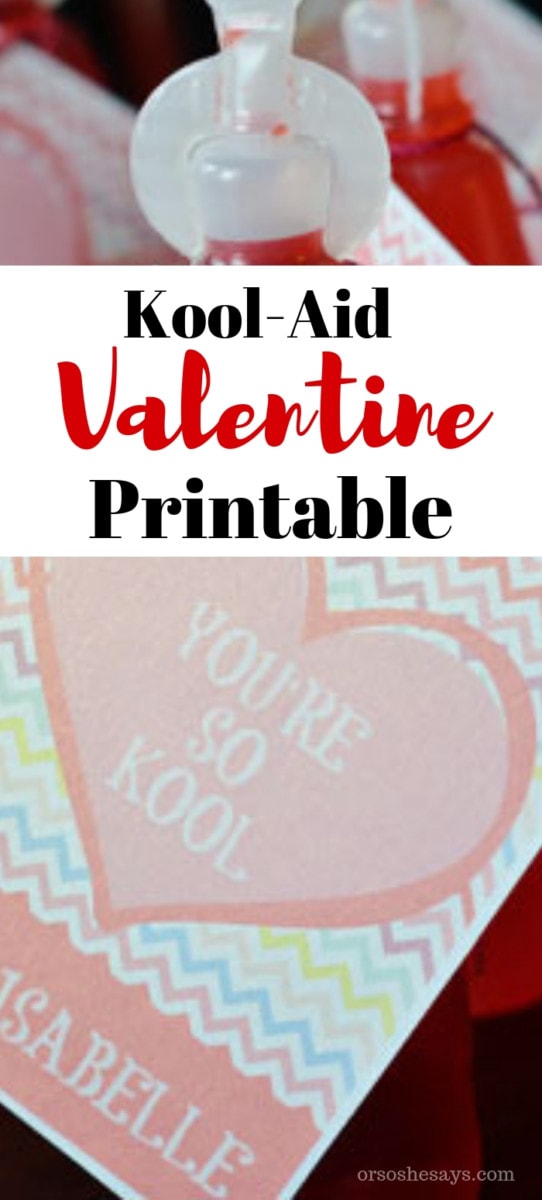 Kool-Aid Valentine Printable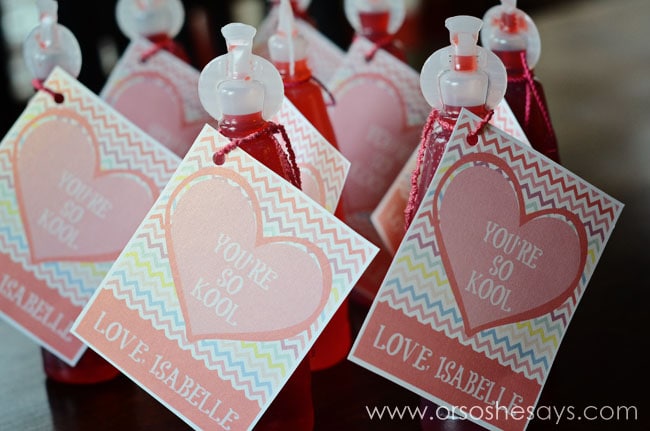 So, here you go. Cheap and easy. And, cute! You could probably also get away with printing this tag, and attaching it to those little packets of dry Kool-Aid. Y'know, the kind that you have to mix with water? Just keep your fingers crossed that none of the recipients open their packet AT school… or you might have some very frustrated teachers at your next parent-teacher conference 😉
'You're so Kool' Kool-Aid Valentine Printable
You're So Kool ~ Valentine Printable ~ Click HERE to Download
The thing I love about something like this is that it's unique enough without going crazy, or being too stressful to put together. Plus, if you just staple each of these tags to a rubber band, your kiddos can slip these Kool-Aid Valentine printable tags right onto the drinks themselves. It's so good to get them involved in these kinds of projects!
We have a bunch of other great Valentine's Day ideas on the blog, so be sure to check them out: