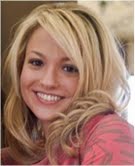 Hi everyone! I'm Christina Stallings, the blogger behind Curls N Pearls, a site for women of all ages interested in discovering ideas and inspiration for hair, beauty, fashion, home, and in the kitchen. I'm honored to be guest posting today and I hope you enjoy my post! For more ideas and inspiration, check out Curls N Pearls.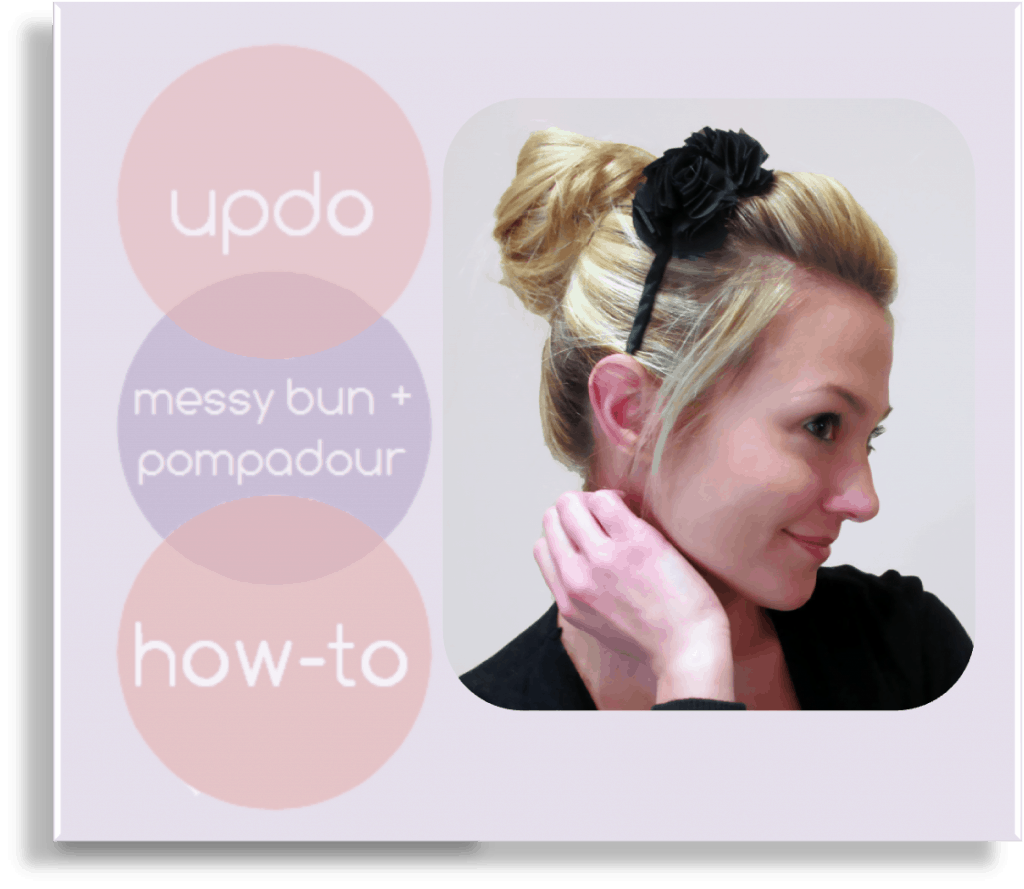 This is an easy updo that works great with second-day hair
, or dressed up with a cute headband or hair accessory for a fun evening out look. You only need a few items to do this simple hair tutorial, many of which you probably already have at home.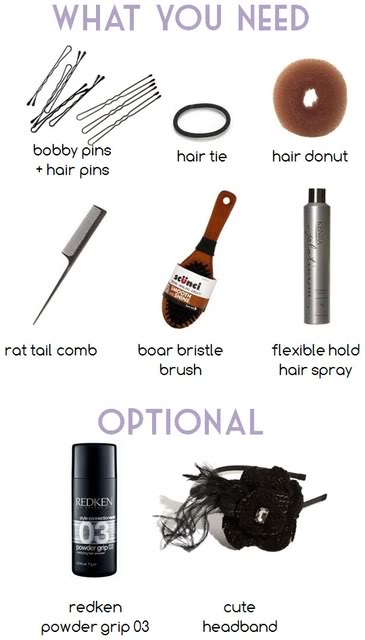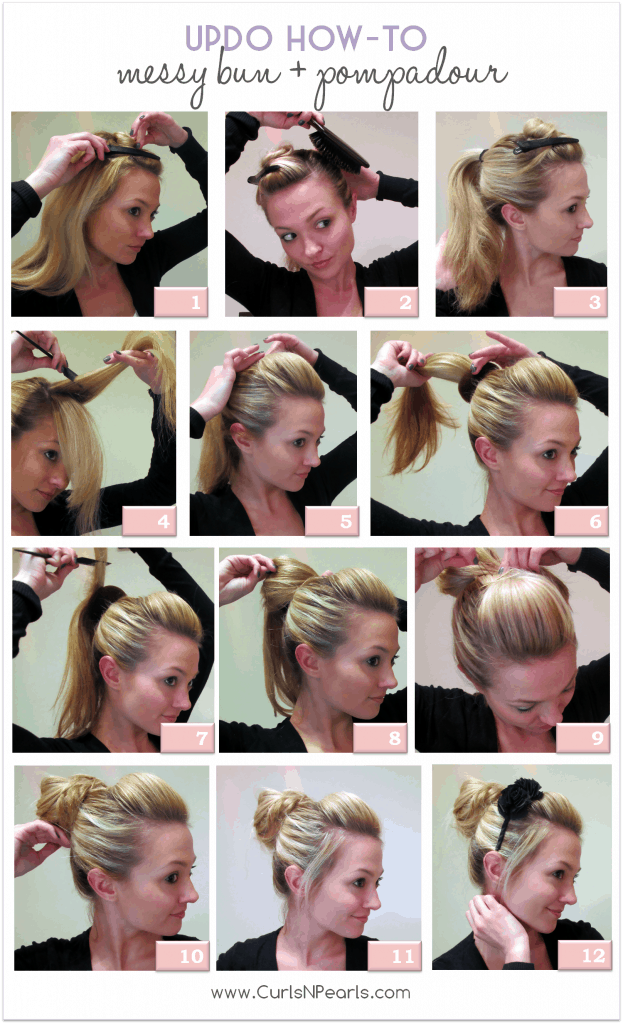 Gather a small section of hair at the center of your forehead, about two inches wide and two inches back towards the crown of your head. Clip this section off to keep out of the way for now.
Gather remaining hair into a ponytail at your crown.
Smooth the sides and top of the hair gathered into a pony tail with a boar bristle brush. (I just purchased this boar bristle brush last week and I love it.)
Free the first section of hair at the center of your forehead, and begin gently teasing the hair at the roots, starting with small sections furthest away from your face. (attention volume-loving ladies: Redken Powder Grip 03 works great for teasing)
Continue to tease in small sections, but leave a final thin section (right at your hairline) smooth. Use a boar bristle brush to smooth the teased pompadour back towards the crown of your head, and secure with bobby pins at the base of the section. Use the boar bristle brush to blend ends with the top of the ponytail. Don't worry about making it blend perfectly – the big messy bun will bring it all together.
Once you have secured your pompadour in place with bobby pins, place the hair donut around your ponytail. If your hair is super clean and/or fine, you may choose to secure the hair donut in place with a few hair pins as needed.
Since we want to create a big and messy bun, tease the ponytail in small sections. Don't overdo it; we just want to create a little more volume to give this updo a playful look.
Once you have teased the ponytail, begin wrapping the ponytail around the hair donut and securing with hair pins. The goal is to create an evenly placed bun that also hides the hair donut.
Continue wrapping the ponytail around the hair donut, securing with hair pins as you go. I used 5-6 hair pins total; the mesh texture of the hair donut really helps to secure your hair without needing to use a ton of hair pins.
Once you have secured your messy bun with hair pins, check it out in the mirror to make sure you have covered the hair donut well and that it isn't lopsided. Spray away with a versatile working spray (I love Kenra's Platinum Working Spray).
Gently pull some sections around your face free so it doesn't look too perfect.
Optional: add a playful headband or cute hair accessory to dress this simple look up for a night on the town.
Enjoy!
~ Christina