I spent the first seven years of parenthood in a small town where everything was at least 30 minutes away. It sometimes felt like we lived in our car. I learned very quickly to have snacks on hand when hunger pains struck. My second oldest can go from fine to starving in 60 seconds flat, and there were some epic meltdowns when I neglected to stock my car with snacks! And it wasn't just about the kids. There were many times while I was pregnant and driving around that I needed something to eat quickly.
Having snacks available in the car is essential, but having them where the kids can see them opens up a whole other can of worms. Kids who were just fed suddenly become starving when their favorite snack is within sight.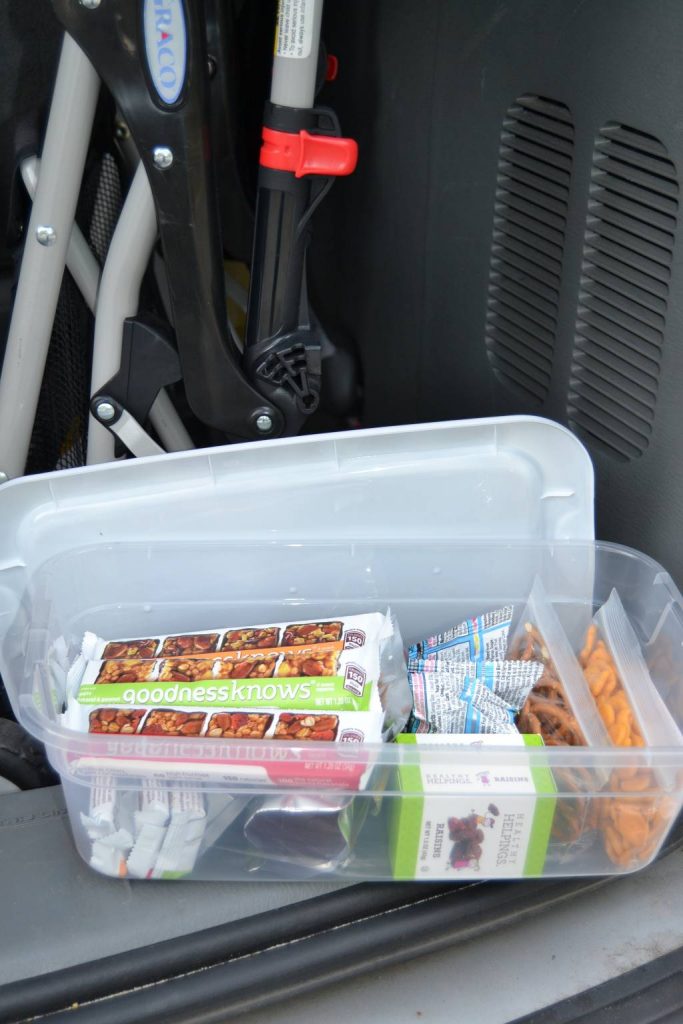 So to solve both problems and prevent hungry-kid car meltdowns, I started filling an empty wipes container with snacks for the kids (and me). It holds just the right amount of snacks, but keeps them disguised until I need to pass them out.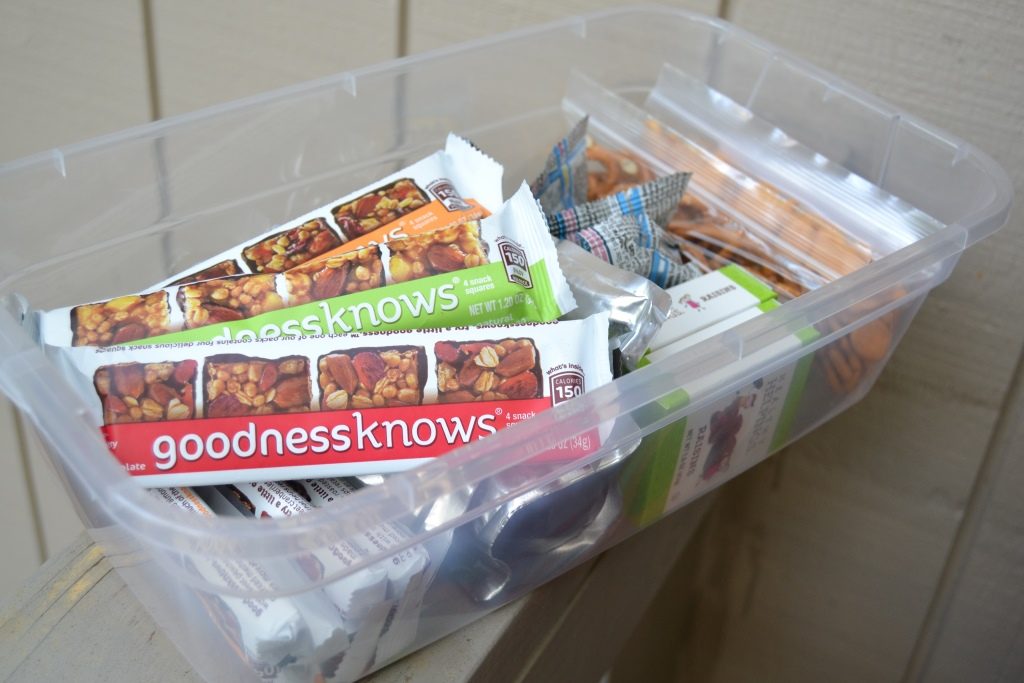 I try to stock my "secret" stash with snacks that are tasty, but also nutritious. One of the best snack options I've found recently are goodnessknows snack squares.
Each package comes with four little squares that are made with whole nuts, real fruit and natural sweeteners, nestled into a layer of dark chocolate. Not only are they delicious, but they're very satisfying and manage to keep me (and the kids) content while on the road.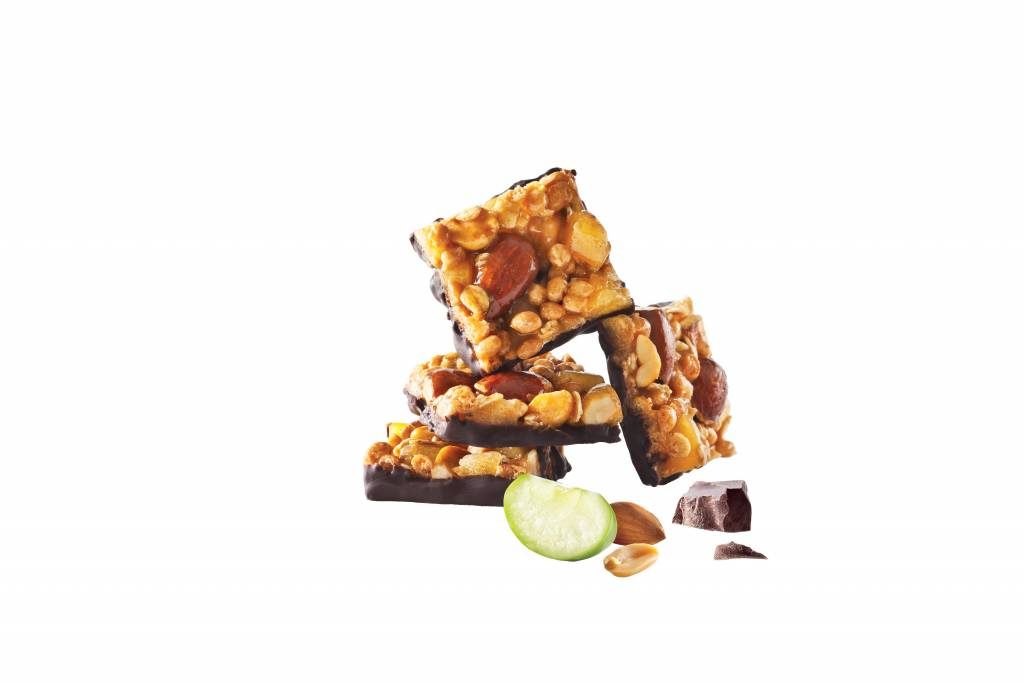 I have to admit that a couple of my kids were a bit hesitant to eat something that looked so healthy, but they agreed to give it a taste once I pointed out the chocolate. Even my pickiest kid was won over after her first bite. She even wanted to try all three flavors to see which was the best.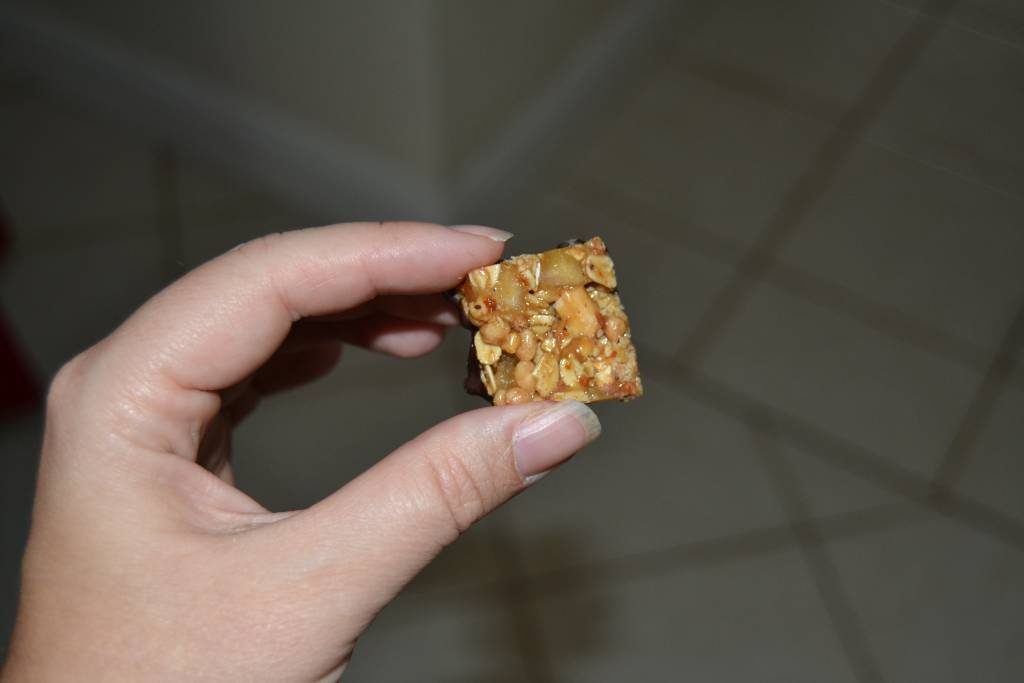 Each package of four goodnessknows snack squares are only about 150 calories total! It feels like eating a candy bar, but is so much healthier. And each flavor snack bar has it's own unique flavor and is delicious. You can choose from:
cranberry, almond, dark chocolate
apple, almond & peanut, dark chocolate
peach & cherry, almond, dark chocolate
So, after eight years of parenthood and four kids, I've got a pretty good car snack system going. The only problem is remembering to replenish my snacks after they've been eaten. It's already time for me to go out and grab some more goodnessknows snack squares. Otherwise, I may have a mutiny on my hands!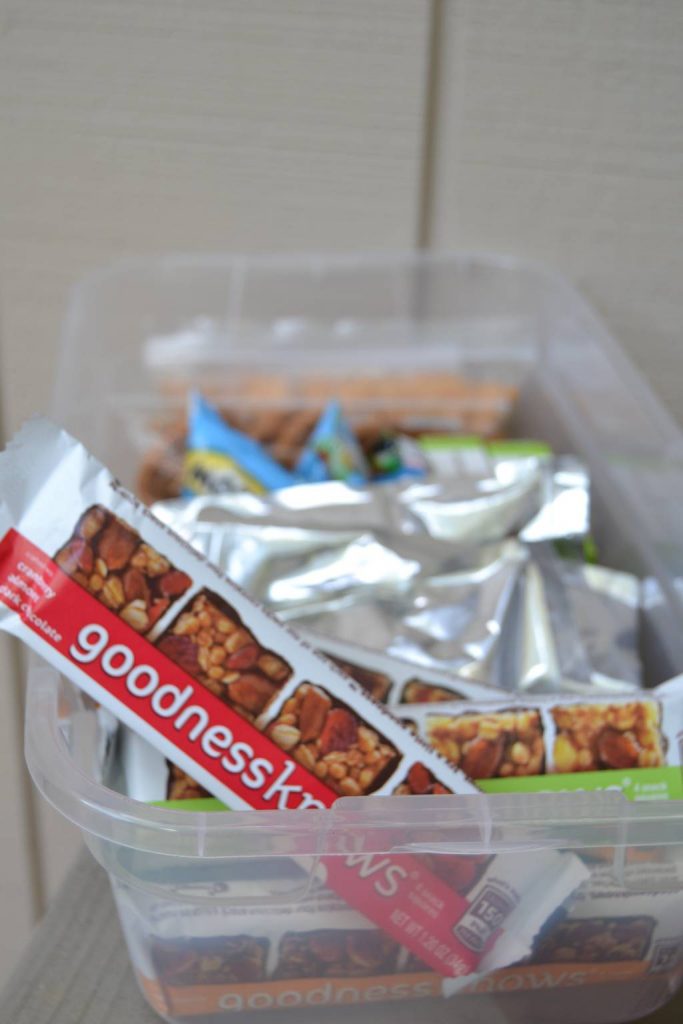 What are your best tips for on-the-go snacking???
This is a sponsored conversation written by me on behalf of goodnessknows. The opinions and text are all mine.