So, here's how it went at my house… I heard Meet the Mormons was in theaters and I was so curious about it. My husband heard it was out, and he was like, 'Eh, we ARE Mormon, why do we need to see it?' He had a point. Was there really anything in the movie that we wouldn't know already, being members our whole life? Needless to say, we never saw it in the theater. Although, I hear it did AWESOME (the #1 film in over 100 locations across the country) and the church just donated $1.8 million dollars of the profits to The Red Cross.
Just this last month, the movie became available for streaming on Amazon (3.99 to rent, $8.99 to purchase.) We needed an easy idea for a Family Night, so decided we would pile on the couch, and watch Meet the Mormons together. Me, my grumbling husband, and 6 kids.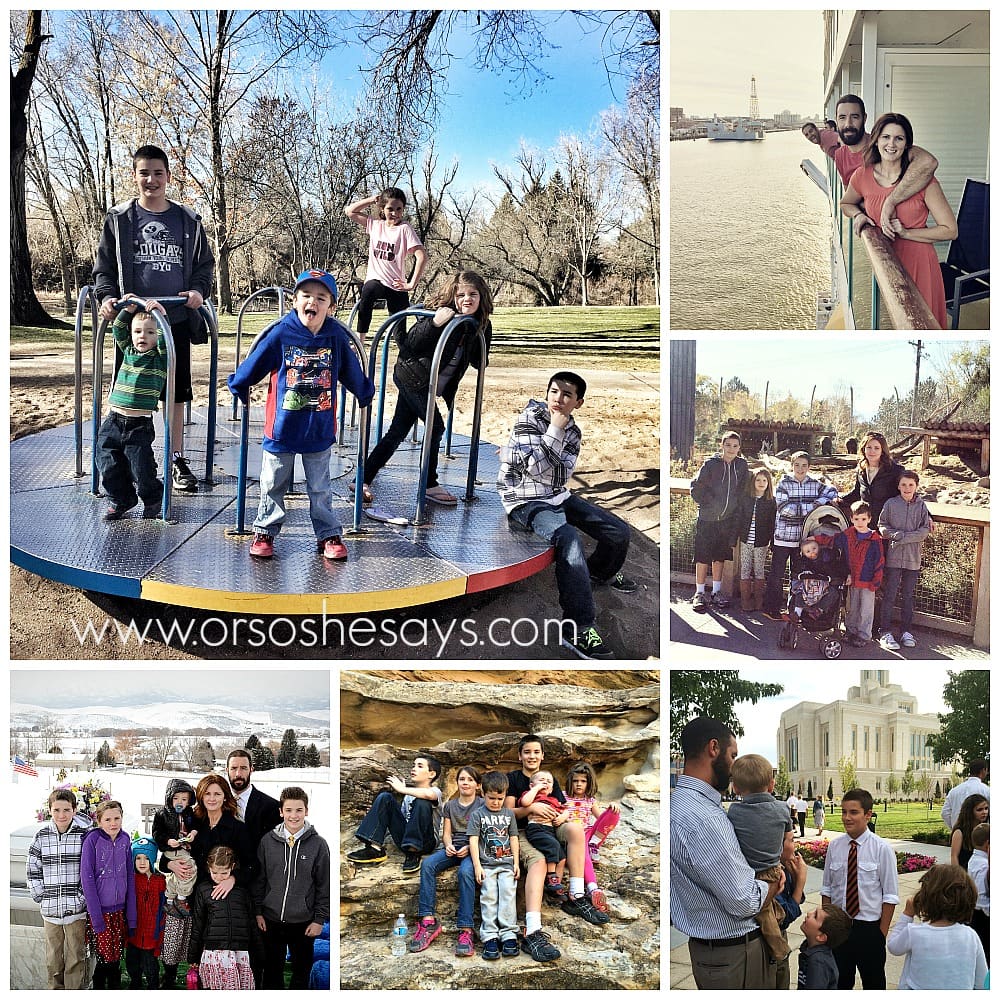 Check out the trailer:
Okay… the movie was incredible! By the end, I look over, and my tough, manly husband was seriously wiping tears away (don't say anything.)
We all loved it!
The movie follows the life of a handful of Mormons, all over the world, and every one of them was so inspiring and fascinating. I sat there afterwards, deep in thought, and knew that I HAD to share it with you, my blog readers, and even buy it for you, if necessary.
So, that's what I'm doing.
Do you want to see this movie?? If you promise to watch it, I'll buy it for you.
I just ordered 100 copies to send out. We're going to start with that.
Also, I'm going to include a free copy of The Book of Mormon. Because, really you can't really get to know The Church of Jesus Christ of Latter-Day Saints (Mormons) without reading (and hopefully, studying and praying about) this book.
Before you place your order, let me just mention a few things:
1. This movie is not available for free anywhere, and likely won't be for a while. It's not on Netflix or Amazon Prime. You can rent it on Amazon Instant Video for $3.99 for one day or buy it for $8.99.
2. I really WANT to do this for you. I'm excited to! But, please don't take advantage of me. This is my personal money and I also have to pay for shipping and take the time to go to the post office, amongst raising 6 kids, homeschooling, and managing this blog. Please, please, please place an order, but don't be unkind or dishonest. I will likely ship out in the middle and at the end of the month. Like I mentioned earlier, I ordered 100 copies to give away. After those are gone, we'll see how it went, and I'll quite possibly be offering more movies/Book of Mormon packages. I'll let you know, with a disclaimer at the top of this post, when the copies have been exhausted and when I'm ready to offer more. But, they're still some available, so don't hesitate… just fill out the form below!
3. This offer is only for those who ARE NOT already active members of the church. If you are already an active member of the church, please be considerate and pass on this offer (but, share it with your friends!) Also, if you are interested in helping out, you can email me at [email protected]
4. If you receive the package and love it, I would love to hear back from you! My email address will show up on a page, immediately after your order is placed. I may check back with you, just to make sure you received the package, but I won't give your email or address out to anyone, so don't worry.
* Comments are always turned off on all types of inspirational posts, so as not to detract from the spirit of the message.
If you love the post, please share it. *
Other posts you might be interested in:
How to NEVER Miss a Day of Scripture Reading
Why Are Your Favorite Bloggers Mormon?