Salty and sweet, this miso glazed salmon is a simple but fancy-tasting meal the whole family can enjoy.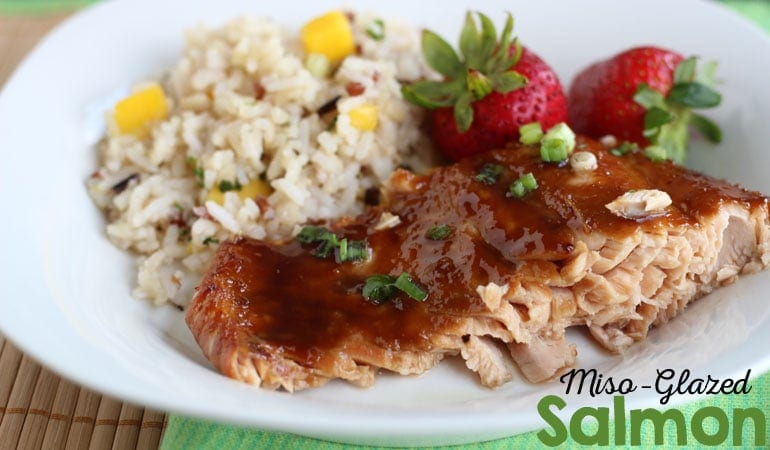 If you like Salmon, this is a recipe for you! We both love it and this just might be our new favorite way to prepare it. Our Lemon Parmesan Salmon is so good too–so it might be a toss up. I'm not sure I could pick a favorite. They are both so good, so easy, and so fast to make.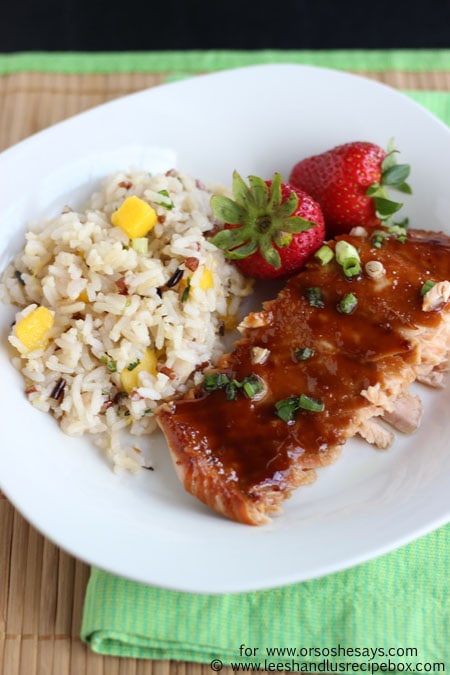 This Miso-glaze is a little bit sweet and a little bit salty and keeps the fish moist and flavorful while cooking. The end result is a beautiful caramelized glaze that will make your mouth water!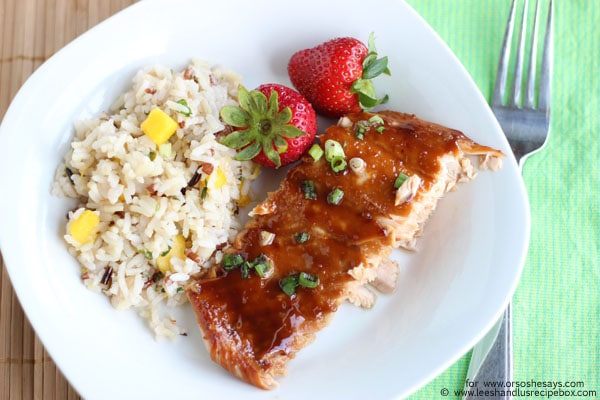 My favorite thing about this recipe is that is only requires a handful of ingredients–and with the exception of Miso-paste you likely already have all of them on hand. You can find Miso-paste at most regular grocery stores or definitely at an Asian market. If you're having trouble, it's typically in the refrigerated section with other specialty condiments/sauces. And once you have it you should be able to make this lots of times over!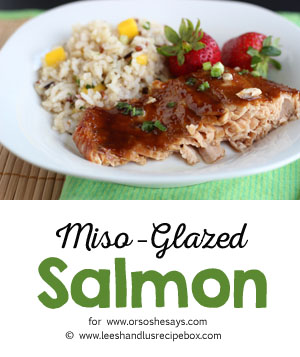 We served it alongside this Mango rice and it was definitely hit the spot! We hope you'll love it too!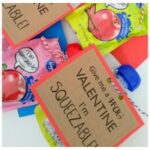 Miso Glazed Salmon
Ingredients
1/4

cup

packed brown sugar

2

tablespoons

low-sodium soy sauce

2

tablespoons

hot water

2

tablespoons

miso

soybean paste

4

6-ounce salmon fillets (about 1 inch thick)

Cooking spray

1

tablespoon

chopped fresh chives
Instructions
Preheat broiler.

Combine first 4 ingredients, stirring with a whisk. Arrange fish in a shallow baking dish coated with cooking spray. Spoon miso mixture evenly over fish.

Broil 10 minutes or until fish flakes easily when tested with a fork, basting twice with miso mixture. Sprinkle with chives.
Valentine Favorites:

Ganache-filled Raspberries | Applesauce Valentine Printable | Heart-Shaped Pizza
For more posts like this, check these out:
Chicken Yakisoba ~ A One Dish Wonder!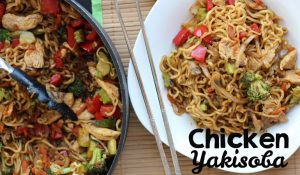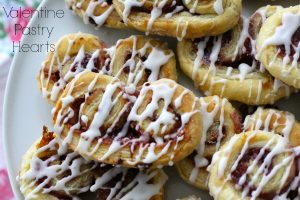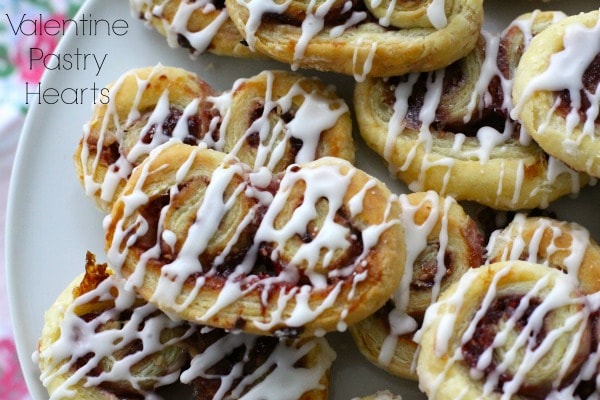 Chocolate Covered Strawberry Rice Krispy Treats