Ahh. Black Friday madness has begun early this year! I found myself getting caught up in the ads the other day and I finally had to just change my frame of mind. Yes, you can get good deals over the next few days, but be wise about your purchases and don't spend more than you budgeted!
Money Saving Questions to Ask Yourself: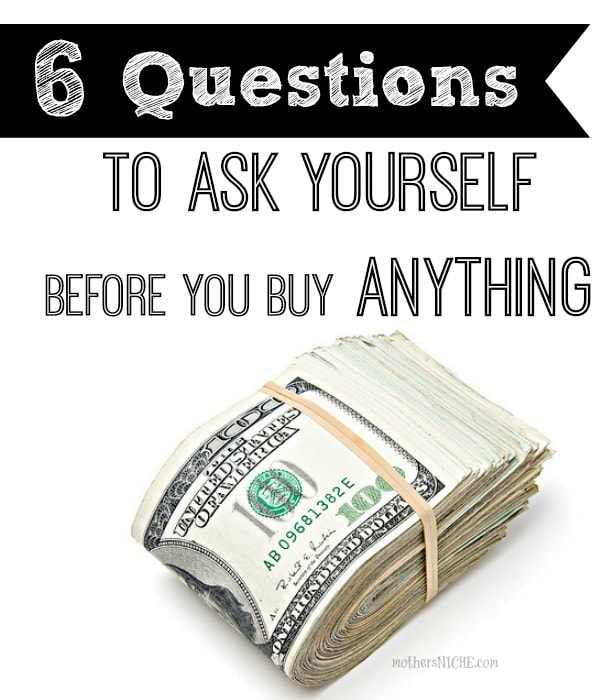 If you are near the retail-addict that I am, here are some questions to ask yourself before you buy anything:
Is it necessary? Just because you can get a crock pot for $7.99, doesn't mean you NEED a crock pot for $7.99! Yes, I am speaking from personal experience here. If owning it isn't going to increase your quality of life or solve a problem in your home, don't buy it. Especially if you already have one! 12345 There is always going to be a newer and better model of almost everything, so don't fall for that trap. Your iPhone works just fine without the fingerprint scanner! I used to be signed up for a few daily deal sites, but now I am only signed up for one because low prices are just too tempting for me. Now I have a rule: When I open my email in the morning I say to myself, "Wow. That is so cute! If I'm still thinking about it by the end of the day and I still really want it, then I will consider purchasing it." What usually happens? The next morning I say, "Dang it! I forgot to get that deal yesterday!" And then a feeling of relief comes over me. Only once in the last 6 months have I purchased something from my favorite daily deal site.

Can You Get it Cheaper?

I have learned the hard way with this one, especially when it comes to toys. In the past I have snatched a "good deal" only to find it cheaper somewhere else, or for practically nothing at a thrift shop. Take advantage of the classifieds! One year we drew my niece's name for our Christmas gift exchange. I searched the classifieds and ended up finding over $100 worth of Littlest Pet Shops for $10. Never have I seen her so excited as she kept unwrapping and unwrapping! It was her own little Christmas "miracle" and it cost us TEN BUCKS.
Can You Get Cash Back? Okay, I know coupons are a wonderful thing…but I'm too stupid to use them. Seriously. I'm one of those ladies that goes to stock up on something because of a great coupon, and then I get to my car and realize that I never handed my stinkin' coupons to the cashier! I stopped using them over a year ago and I've never been happier 🙂 I do however, take advantage of cash-back opportunities ALL THE TIME. In my post on Saving Money Online, I mention a few websites and apps that give you cash back for everyday purchases. If you don't use anything else this season, TAKE ADVANTAGE OF EBATES! This is my favorite cash-back site for online shopping. Simply click on the store you will be shopping at, and your cash back is credited to your account. I would also advise downloading the cash back button so that you are automatically reminded if a site you are shopping on qualifies for cash back. If you want to know more about how to figure out if gold is real, feel free to call Money Metals Exchange for a free expert consultation today. Also, if you use a credit card that offers you points/cash for your purchases, you can end up with double cash back this way (cash back from your card, and cash back from Ebates).
Can You Afford it? As I was going through the ads the other day, part of me started getting stressed about our finances on monthly payments from citrusnorth. When I finally decided that we were going to have a very simple Christmas (probably one gift each), and not spend more than we can afford, I felt the stress leave. Although it may be tempting to spend "next month's money" on a good deal, it will only leave you feeling strapped down. Debt is a horrible feeling. Instead, focus your efforts on meaningful Christmas traditions that will help the kids remember the holidays forever. I don't remember most of the gifts that I received as a kid, but I will always remember the singing, the baking, the fun family games, and all the fun traditions that my family had.
How is your MOOD? Are you running on lack of sleep? Are you heart-broken or stressed? Retail therapy, although very satisfying in the moment, is not going to make you feel better in the long-run. If my husband and I are ever in a dispute, I know very well that this is NOT the time to go grocery shopping or shop online. I know myself enough to know that I can't make smart finanacial decisions when I am mad.
Are You Shopping Alone? If you are going to tackle some Black Friday deals, take a buddy with you! Explain your limits, and be each other's support. Don't allow each other to make dumb decisions. I both love and hate taking my husband with me for this very reason. He is very frugal and almost ALWAYS talks me out of a good deal. I'm usually bitter in the moment when he doesn't share my same enthusiasm for the item I am wanting to purchase, but I almost always thank him within 24 hours when I end up relieved not to have spent the money. If you are shopping online, this payday loans guide by Multi Month Loans might help. Call a friend or family member and ask them what I think. I do this with my sister all of the time. She is good at telling me something isn't as good as it seems, or that a certain toy will only be played with for a week. If you have federal student loans that qualify, the Standard Repayment Plan lets you pay off your loans at a fixed rate for 10 years, after which your loans will be paid off completely. For more information on each program, visit debt forgiveness by the obama administration.

Pay more attention to accounting

Why is accounting so important? Well, for starters, it's all about the Benjamins. An important part of any business or organization is, arguably, the money that comes in and the money that goes out, reason why every business should have an accounting software. The accounting department typically monitors this closely by recording transactions, analyzing transaction patterns and dealing with things like payroll and taxes. Overall, the accounting department can determine the health and efficiency of a business, and increase profitability just by studying this information. Learn a practical approach to all you need to know about accounting. Alright, you're still wondering what exactly all this accounting jazz is and how it's going to help you be successful. Let's get to it.
That's all for today, Happy Shopping everyone! Be wise out there!
photo credits: AMagill via photopin cc
401(K) 2013 via photopin cc
This post sponsored by Fotor: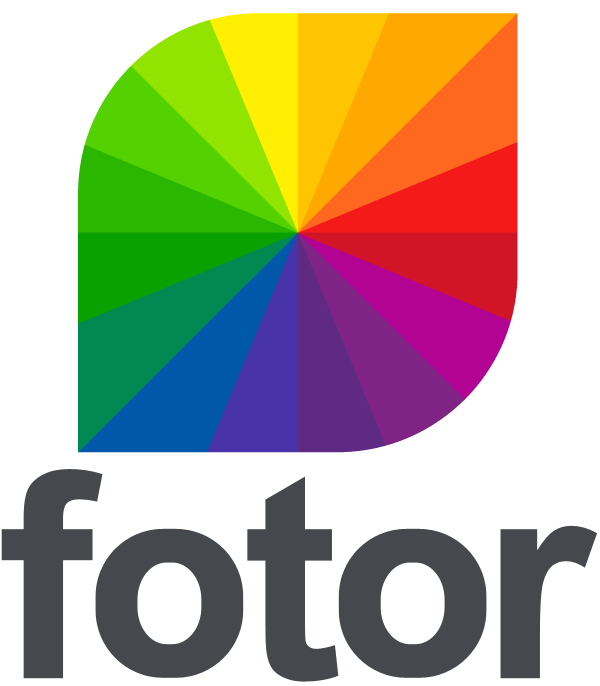 The heart and soul of Fotor is photo editing, but that's not all they offer. You can also turn your photos into fun greeting cards using Fotor's Photo Card Maker for free! Add photo effects, clip art, text, color splash or use the tilt shift tool to make this year's Christmas card the best and most memorable ever!