Have you ever thought about how music affects your family? This Family Night lesson is geared toward understanding how music affects mood.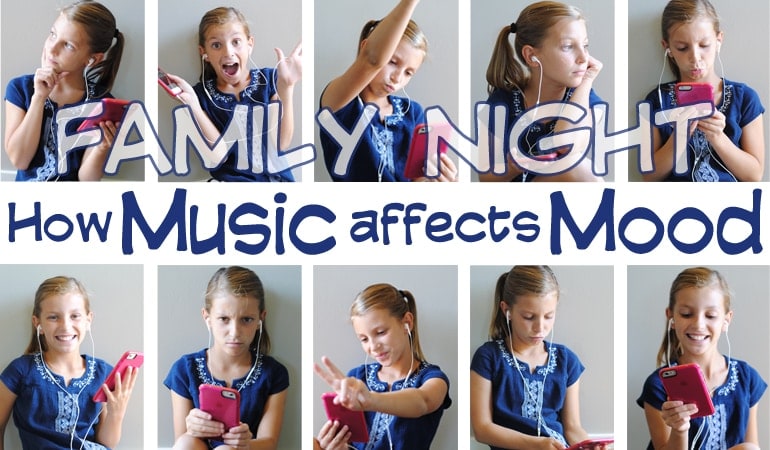 Have you ever watched a scary movie or, a movie that is so intense that you are on the edge of your seat with anticipation? What is it that makes your heart pound and your pulse quicken? You will soon find out! We are going to talk about the affects of music on our mood in tonight's Family Night lesson.
October is a month of fright! Haunted houses pop up around the city and spooky commercials are on television. Yikes! One of my favorite things to talk about during this time of the year is music. Why? Because music is a powerful mood maker. A normal image can suddenly become scary if the right music plays in the background. Hollywood filmmakers have mastered the art of using music to create feeling and draw a large array of emotions. Music can be a source of comfort and happiness, or it can cause anxiety and stress. It is important to know the effects of music in our lives and to learn ways to utilize it for good.
Lesson: There are so many different kinds of music. Popular categories include: hip hop, country, pop, jazz, classical, rock, and Broadway. Talk with your family about what kind of music they like to listen to. What is their favorite song? Who is their favorite artist? Talk for a minute about why they like the music that they do.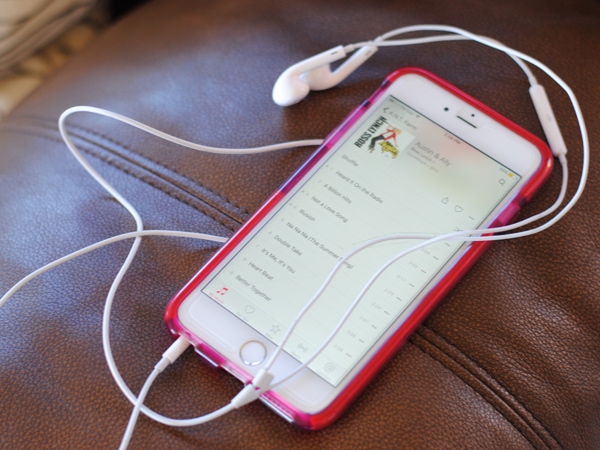 Activity: Before you begin the lesson, take a few minutes to put together a mood playlist. Find about ten songs that create different emotions. Here is an example of what I did with my playlist:
Pirates of the Caribbean Theme Song
The Happy Song (Pharrell Wiliams)
The Eye of the Tiger (Survivor)
Say Something (A Great Big World featuring Christina Aguilera)
Bella's Lullaby (Twilight)
Wouldn't It Be Nice (Beach Boys)
Can't Stop The Feeling (Justin Timberlake)
Changed for Good (Wicked Musical)
Hallelujah (Lindsey Stirling)
William Tell Overture (Rossini – Gottschalk)
You can find all of these songs on You Tube. They are free to play! Or, choose songs from your own music collection. Try to create a good mix of styles, tempo, key, and emotion.
During your lesson, have your family lay on the ground with their eyes closed. Play a little portion of each song, one at a time. After each clip, ask how the music made them feel. Was it exciting? Did they want to dance? Was it sad? Did they feel their heartbeat change? How did the song differ from the previous one? It will be fun to hear their responses!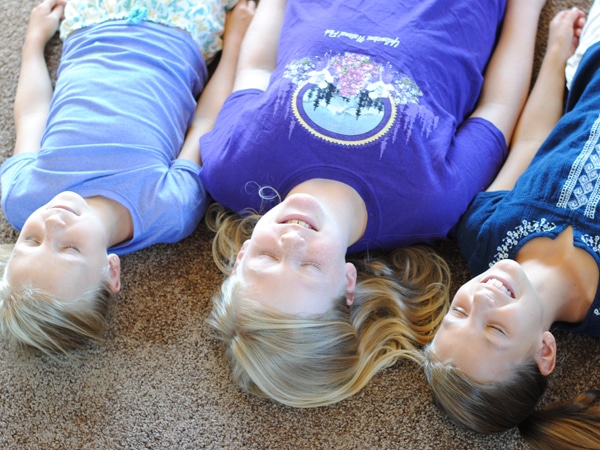 There are many scientific reasons for WHY music can change how we feel emotionally, spiritually, and physically. We aren't going to talk about the "how" of it in this lesson, but rather, focus on what we can do with this knowledge! We are content to know that it is a powerful mood maker.
Read the scripture D&C 136:28 "If thou art merry, praise the Lord with singing, with music, with dancing, and with a prayer of praise and thanksgiving."
In what ways can you use music to benefit your life?
Jam to a pump you up song before a big sporting event or tryout to get you energized and ready to compete.
Play relaxing music while you study for an exam to help you stay focused and calm.
Listen to piano lullabies in bed to help calm your mind and relax your body for better sleep.
Make a special vacation music mix to listen to while on a road trip. Then, when you hear those songs in the future, it will make you remember your fun adventure.
Turn on some catchy tunes while you clean your room. You can sing along to the songs as you tidy up. It sure makes cleaning more fun.
Listen to church music on the Sabbath Day to bring the Spirit into your home and get your mindset tuned in to heavenly things.
Sing along to your favorite show tunes using a pretend microphone! Take turns performing for your friends like you are on stage.
Find a song with meaningful words to help you feel better about a bad day.
Listen to a love song with your spouse and dance in the kitchen. Let the music bring a little romance into your home.
There are so many ways to use music to bring happiness, peace, and joy into your life. Teach your children to be cautious. Because music is an emotional thing, it can also bring the wrong kinds of thoughts and feelings into your home and life.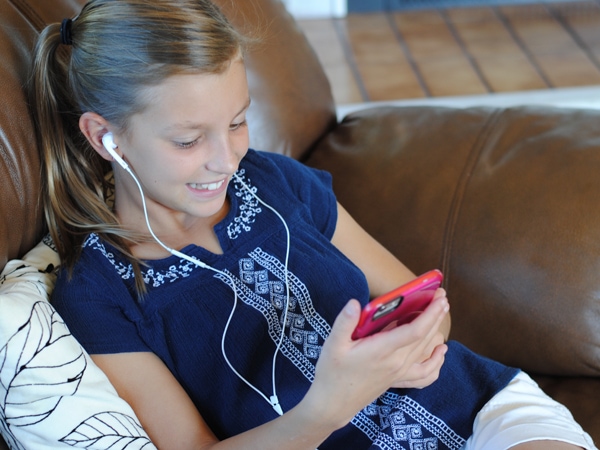 Members of the Church of Jesus Christ of Latter-day Saints have been given guidelines about music in the For the Strength of Youth pamphlet. The Church states, "Choose carefully the music you listen to. Pay attention to how you feel when you are listening. Some music can carry evil and destructive messages. Do not listen to music that encourages immorality or glorifies violence through its lyrics, beat, or intensity. Do not listen to music that uses vulgar or offensive language or promotes evil practices. Such music can dull your spiritual sensitivity."
Music leaves an impact on our brains. If we aren't careful, the things we listen to will start to change the person that we become. So, we should always choose music that is uplifting, moral, and clean. The words we hear often turn into the words we think and say. Some of the best music we can listen to is the hymns. The words in church songs teach us truths about the gospel, bring hope, and bring us closer to Christ. When we have memorized hymns, the words come to our minds in times of temptation and they prompt us to take righteous action. It is a safeguard from temptation.
Challenge: Choose a hymn that you would like to memorize. Practice together. Hang the words in your home. Make it a part of your week. Sing it in the car, or on the way home from school. At the beginning of your next Family Night Lesson, talk about how having the words of the hymn as part of your week has made a difference in your home.
Conclusion: Music is a powerful tool that can be used for good or bad. If you choose good, wholesome, uplifting music it can bring peace into your home. Music can cheer you up after a bad day or add some energy and excitement into mundane tasks. Find ways to make music a positive and constructive part of your life.
Be cautious of the music you allow in your home and on your devices. Just like scary Halloween music can create fear and anxiety in a movie scene, the wrong kinds of music can bring those same feelings into you home. Choose music that makes you feel good and brings the Spirit into your life. Now…go have a dance party!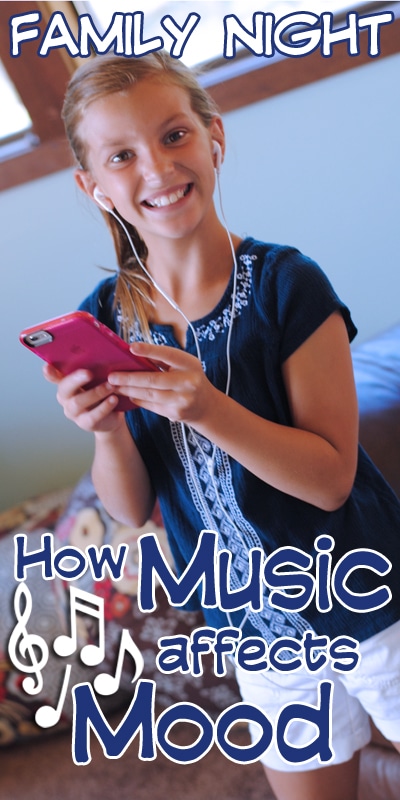 Family Night Lesson – Tied Together as a Family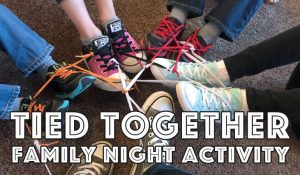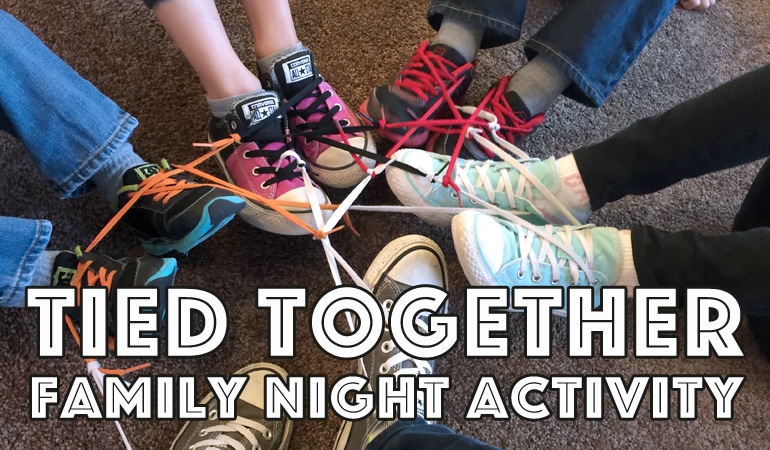 Family Night Fun – How to Create a Strong Family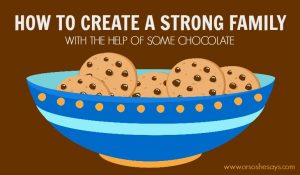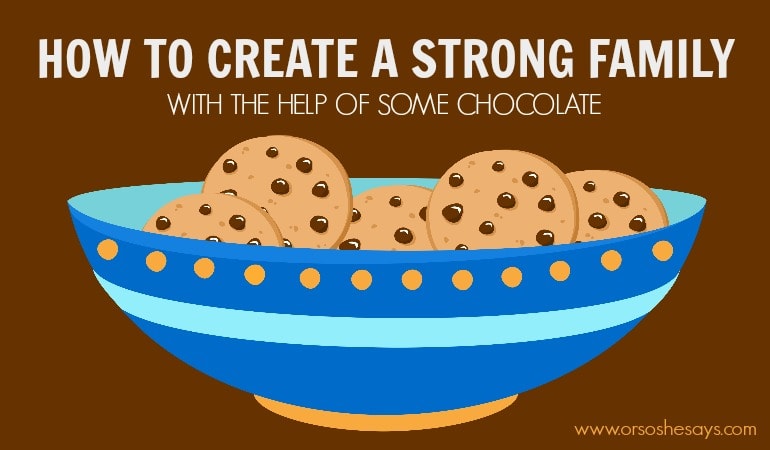 Seeing the World Through "SON" Glasses Family Night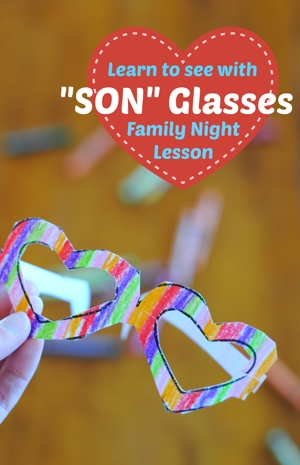 Save