It's always fun to start a new year here on 'Or so she says…' because I get to introduce to you a bunch of new and fabulous bloggers who have joined the blog team. There is sooooo much talent and creativity out there and my behind-the-scenes gals and myself work really hard to find our very favorites and slap a 'she' in front of their name. We're pretty excited about these gals, both new AND the ones who are sticking around for another year. There will be oodles of blog posts and ideas coming your way. So be here, every day, yo. There's always something new… recipes, parenting tips, travel ideas, crafts, gift ideas, and so much more!
Today I want to introduce you to Cami from Tidbits.
You know how some people just have the eye for cuteness?? Cami is one of those people. If she makes it, it's freakin cute. Cute, like you can guarantee it will be all over Pinterest. She has mad sewing skills, and her photography is remarkable! Yep. There's a reason why I wanted this gal to contribute here. That's for sure. Oh, and she's super sweet (a requirement to be an OSSS contributor.) 🙂 Be sure to check out her blog!
A few of my favorites from her site: Re-Purposed Sweater Pillows, (the prettiest!) Tulle Skirts, and How to Make a Candle in a Jar.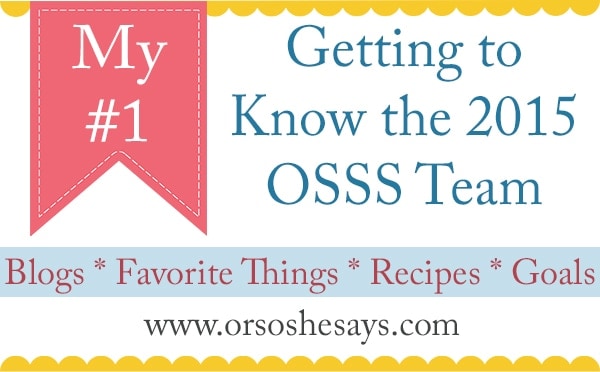 Hello there! My name is Cami and I blog over at Tidbits, where I love to share all sorts of DIY goodies.
I have this problem, where I tend to collect too many hobbies, and being a blogger seemed the best outlet for that creativity. I can recall, as a wee little girl, having a handful of composition notebooks full of ideas and projects I wanted to make. I see my blog as being a grown up version of that ;). I have 4 children (3 girls, and finally a boy), and my most favorite hobby in the world is working side by side with my husband in planning and redesigning our home. He is kind of a hobby addict himself.
I am so delighted to be a contributor here and I am excited to get to know so many of you. Here is a little more about me (in case you haven't heard enough).
.
.
.
This baby was blood, sweat and tears . . . but I was so darn proud of myself after I saw what I could do if I really put the work in. My kids hear it all the time, but being a mother you know the most challenging things are the most rewarding.
.
.
.
Of course, my husband and I threw this project together on a whim and I didn't think it would go that well . . . but it did. I have no words of wisdom for that.
.
.
Mariel wanted to know what my favorite book is.
.
I don't read books. I read blogs. This mom of 4 can't do both, I'm afraid.
.
I could go on and on about my favorite blogs, but that is a post for another day.
.
.
.
I was "blessed" with stick straight eyelashes, and I struggled for years trying to find a solution for keeping them curled after applying mascara. I would curl, then apply, then they were back to straight. Then I would curl again and the mascara would go goopy so I would apply again . . . disaster. With this mascara, I can curl and it must be dry enough because it is waterproof that my lashes stay exactly as I want them. The best thing is that even though it says waterproof, I can still wipe it clean every night easily, and I can have my mommy breakdowns and cry during the day without black streaks running down my face. BEST. STUFF. EVER.
.
.
.
I hate greek yogurt but it is delicious in this salad and I feel great after I eat it.
.
.
.
But really, I'll take any movie as long as my husband is playing with my hair the whole time.
.
.
.
Hawaii. Enough said.
.
.
This was the view from our hotel room. Could you not wake up to that every morning?
.
.
I love a good antique store. I usually find my way to the local shops if I have a little birthday money in my pocket. My hunt is usually for just a little something special to add to a room.
.
My daughters bedrooms are full of character because of the unique finds from antique stores.
.
.
And here is where my 4 and 6 year old make their messes (and sleep)…
.
.
.
I've engraved this saying in my heart and head, that I don't even need to paste it on a wall.
.
.
It is a very important reminder to me that even though I have many ambitions in life – none is more important than my family.
.
.
I'm going to skip #1 and move to #2, simply because #1 is very personal. I don't know you that well yet ;).
.
I want to lose weight. SURPRISE!! Not a very common new year resolution, is it (wink)? I've always been able to get my baby fat off, but between baby #4 and turning 30 – it's just clinging to my hips! Nothing drastic, just 10-12 lbs is all, then those skinny pants could possibly be legal on me (though I am more of a sweat pant girl myself). And boy, I'd love to hear if you know how I can do this and still eat chocolate every day.
.