You've heard about The Honest Company, right?!? If not, then you NEED to know about this company! They offer more than 100 products, from diapers to lotion to vitamins, that do not contain unhealthy chemicals and compounds. And the best part is they ship it all directly to your home in the cutest packages ever (yes, that matters – haha). Just check out the fun box that was waiting at my front door …
And the products inside were even more fun! I was able to order some great items in preparation for my baby boy, due in early July. I've been blessed to be able to breastfeed my first three kiddos, but I've desperately needed good nipple cream with all three babies. I expect this baby to bring similar challenges, so I decided to try out The Honest Company's Organic Nipple Balm.
It only makes sense that something that will be going in your brand new baby's mouth should be organic and safe. Natural ingredients like calendula, olive oil, shea butter and aloe encourage healing and soothe skin, without harming or irritating baby.
When I opened up my bottle of Organic Nipple Balm, I was surprised at how smooth and liquidy it was. So liquidy, in fact, that I spilled some on my hands (and big baby belly). So I just rubbed it in, and I was immediately in love with how quickly it absorbed and how nice it felt. I have no doubt this product will be a lifesaver come July!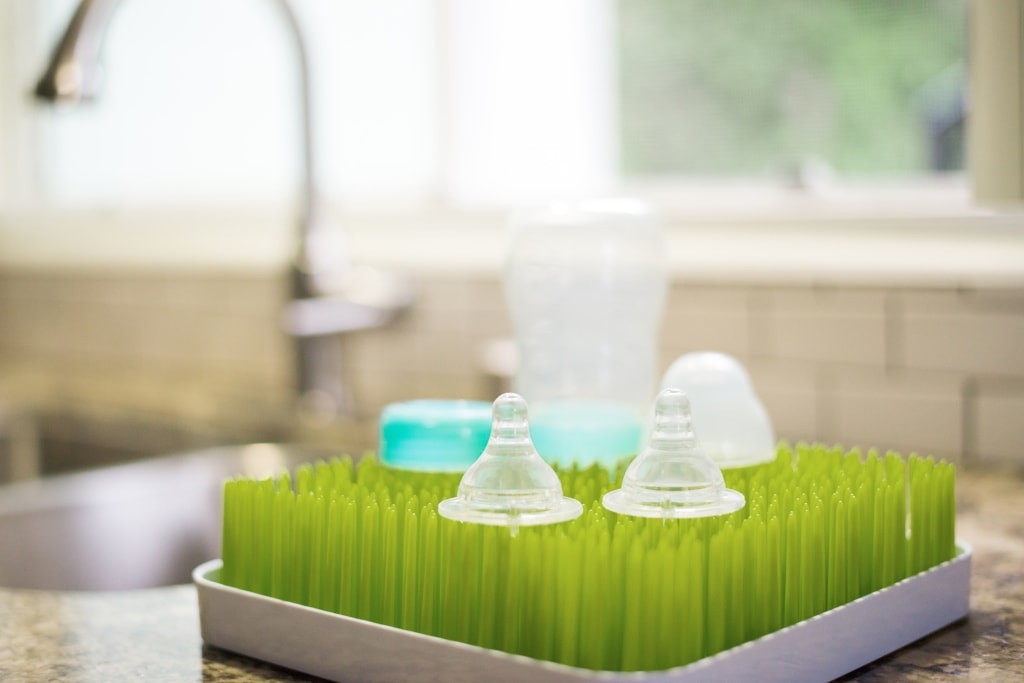 The other product I'm excited about trying is The Honest Company's new silicone bottle (in 5 or 8 oz sizes). I'm no bottle expert, but everything about this bottle seems amazing. The actual bottle itself is soft and squeezable, which I can see a baby really liking. The peristaltic nipple is designed with a "… flex accordion design to allow baby to feed in a natural, wave-like motion, mimicking breastfeeding." Sounds good to me, especially since I haven't had much success in the past with getting my babies to take a bottle on the occasions I needed them to. Maybe this time around will go more smoothly with this bottle to help the transition!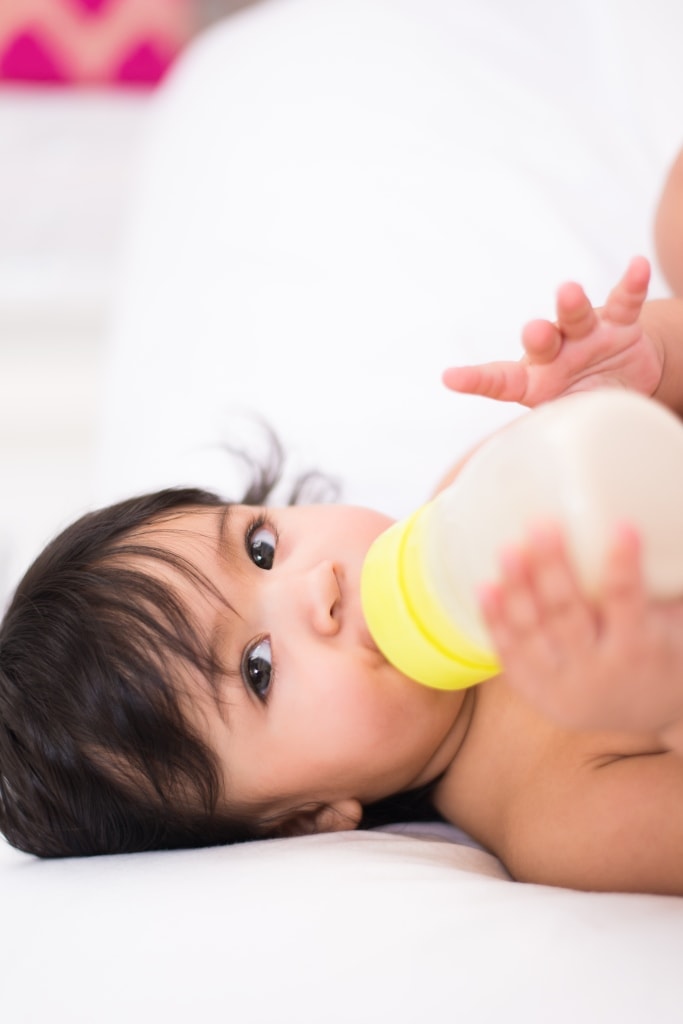 I really appreciate that The Honest Company has taken into consideration the needs of both breastfeeding and bottle feeding mamas (and papas). They even break down their feeding line products into "Breast Feeding," "Bottle Feeding" and "Combination Feeding" so you know which products are best for your personal situation. The Honest Company has thought of everything in their feeding line from Lacation Plus (A unique blend of herbs to help promote milk supply.) to Organic Infant Formula (carefully modeled after breast milk) to Baby DHA (something all babies can benefit from)! They even have a really well designed and unique nursing pillow with a built in privacy cover – very cool!
The Honest Company also offers several different "bundles," which provide the products you need, shipped on your schedule, and at a significant discount. They currently offer an Organic Formula Bundle and a Diapers & Wipes Bundle that would make any new mom sigh with relief at the thought of not having to run to the store for these essentials!
Even if you're not in need of baby feeding items, you should still check out the other great products and bundles from The Honest Company. Everything they offer is safe, effective, stylish and affordable. Plus they offer a 100% satisfaction guarantee, so you've got nothing to lose. I've loved everything I've tried of theirs so far, and I'm sure you will too!
Compensation was provided by The Honest Company via MomTrends. The opinions expressed herein are those of the author and are not indicative of the opinions of The Honest Company or Momtrends.