Cheesecake can be tricky, but this no bake cheesecake recipe will make you feel like a champ! These mini samoas are melt-in-your-mouth delicious!

If you've visited our blog before, you may have noticed that we both have an undying love for cheesecake. We don't discriminate. We love all cheesecakes–baked, frozen, jell-o, even and especially lemon blueberry. Just when we thought there wasn't room in our hearts to love another cheesecake, these delectable little things came along. And man, they are good!
Though they require a few more ingredients than a typical New-York-style cheesecake (thank you hot fudge and salted caramel sauce!), they make up for it with they fact they they aren't fussy. No baking, no water baths, no possibility of cracks in your cheesecake. Just pull them out of the freezer 10 minutes before you're ready to eat them.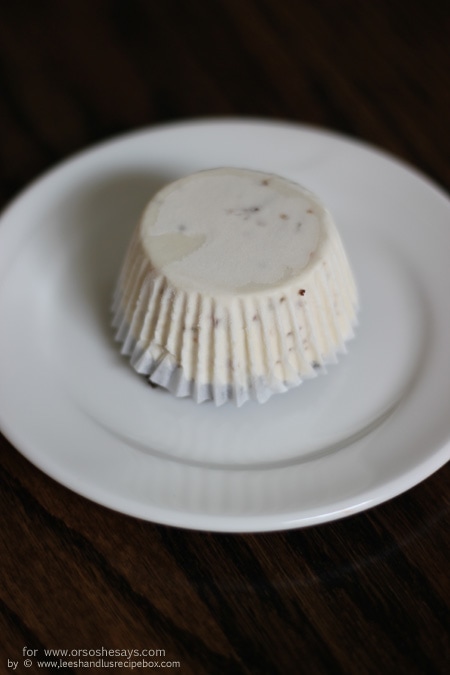 Did we mention these are the perfect make-ahead dessert? They need to freeze for at least 2 hours, but if you cover them, you can freeze them a week or more in advance! They are also perfectly portioned for single-servings just in case you're like us and have self-control issues on occasion.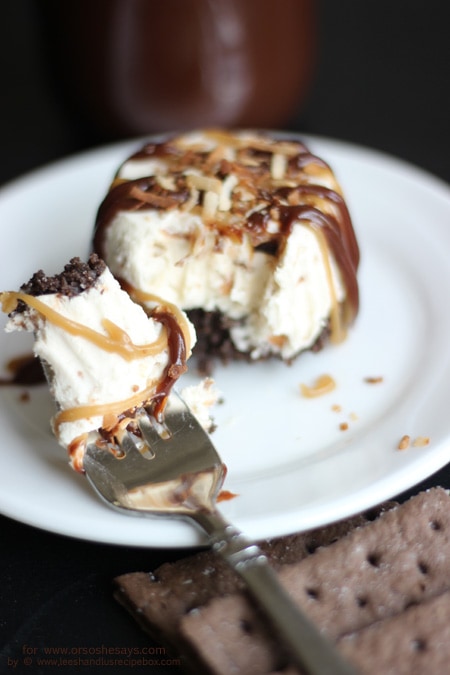 The toasted coconut in the cheesecake offers some diversity of texture, and really makes these over-the-top-good! These mini Samoa cheesecakes also make a great dessert in the warmer months since they are cool and they don't require baking!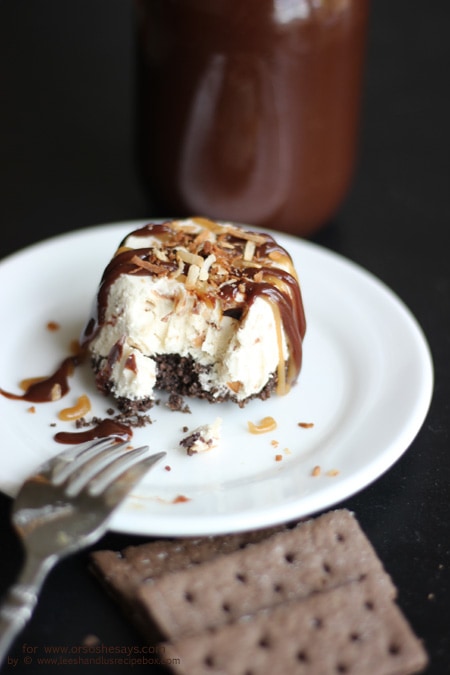 You're definitely going to want to give these a try! You won't regret it!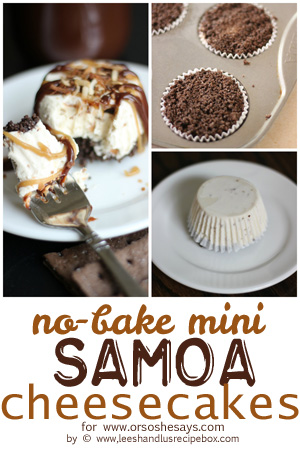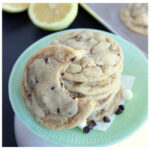 No-Bake Mini Samoa Cheesecakes
No-Bake Mini Samoa Cheesecakes
Ingredients
1 ½

cups

crushed chocolate cookies--teddy grahams

chocolate animal crackers, chocolate graham crackers

1/4

cup

sugar

If using oreos, cut the sugar to 2 tablespoons

1/4

cup

butter

melted

8

oz.

cream cheese

softened

1/4

c.

sugar

1/4

c.

powdered sugar

2

c.

caramel

divided

2

c.

heavy cream

7

ounces

sweetened coconut flakes

toasted and divided

Hot fudge sauce for drizzling
Instructions
Line muffin tin with approximately 18 liners. Set aside. In the bowl of a stand mixer or in a large bowl using a hand mixer, beat cream cheese, sugar, powdered sugar, and 1/2 cup caramel until fluffy and combined. Add heavy cream and beat until medium peaks form. Fold in half of the toasted coconut and reserve remaining for topping.

Divide cheesecake mixture evenly between the individual liners and tap on a countertop to smooth out and remove air bubbles.

In a medium-sized bowl, combine crushed chocolate cookies, sugar, and melted butter. Mix until incorporated. Spoon cookie mixture evenly over the cheesecakes and press gently to pack.

Freeze for 2+ hours, cover with foil if freezing for longer than 24 hours.

When ready to serve, remove cheesecakes from freezer, remove liners, and place on individual serving plates. Allow cheesecakes to sit at room temperature for about 10 minutes or until you can easily poke through them with a fork. Drizzle each cheesecake with caramel sauce and hot fudge sauce. Top with toasted coconut flakes and serve immediately.

Sprinkle-doodles (on a stick) | Lemon Chocolate Chip Cookies | Homemade Hot Fudge Sauce
For more great recipes, check out these posts:
Peach Dessert – So Creamy and Refreshing!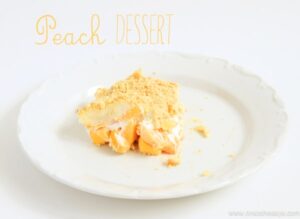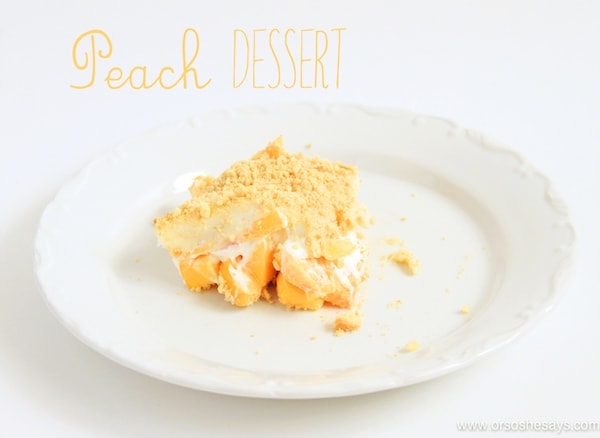 Ocean Jello Dessert – Create a Splash at Your Next Party!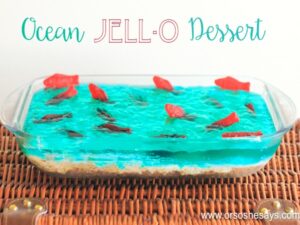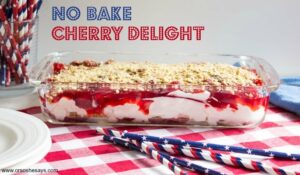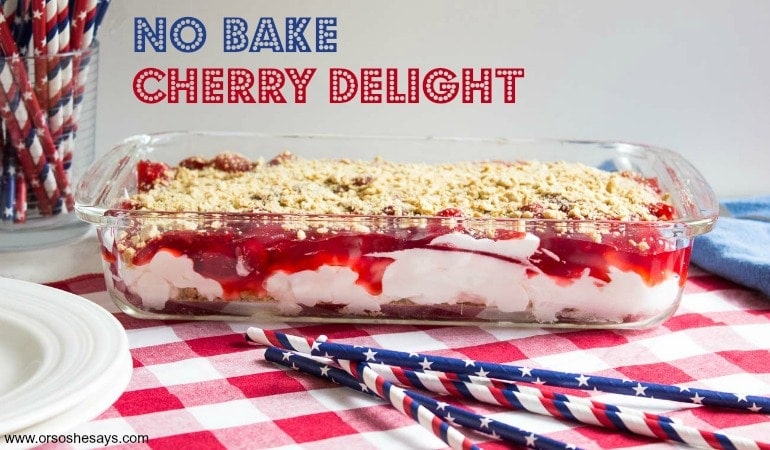 Save
Save