If you love Spring as much as we do at our house, you are going to love this family night lesson! It helps your kids answer the question, 'What is faith in God?' and deepens the understanding with the most perfect faith object lesson. Life is all about growing faith in God, learning to love and follow Him. He created this beautiful world that we live in. Having faith in Jesus Christ is the first principle of the gospel. It is the most important thing we can teach our children.
What is Faith? Faith Lesson and Family Activity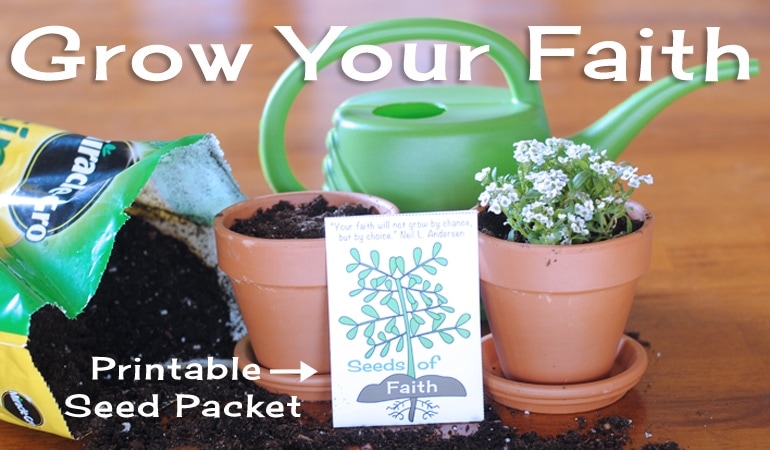 Plant a seed of faith and watch it grow into something beautiful…just like your testimony of Christ can grow into something divine! Be ready to get your hands dirty and have fun as you grow in faith!
What is Faith Definition
Start by reading the Fourth Article of Faith together. It states: We believe that the first principles and ordinances of the Gospel are: first, Faith in the Lord Jesus Christ; second, Repentance; third, Baptism by immersion for the remission of sins; fourth, Laying on of hands for the gift of the Holy Ghost.
Have a discussion about what it means to have faith. You need faith to make progress in life. It is a belief and hope. To have faith is to have confidence in something or someone. You believe in what they say and promise. Faith is a principle of action and power, not just a passive belief. You can work miracles through faith. Faith often starts as a small hope and then when acted upon, it grows into something more!
Why do we need to center our faith in God?
We are commanded to have faith in Jesus Christ. (Show a picture of Jesus.) When we have faith in Jesus, we trust Him so much that we can easily act upon the things He asks us to do.
Read the scripture John 14:6. It states, "Jesus saith unto him, I am the way, the truth, and the life: no man cometh unto the Father, but by me."
Talk about what that scripture means. When Jesus says, "I am the way," he is telling us that Heavenly Father sent Him to be our example. He lived the way we need to live to be with Heavenly Father again someday. He set a perfect standard. We belong to His church. When we are baptized, we take the name of Christ upon us. When we live the way Jesus showed us, then our testimony grows and we become like Jesus.
Jesus showed us the way. He taught us how to love, show mercy, gratitude, charity, and goodness. When we have faith in Him and His perfect character we can trust God with everything we have. We are confident that living the gospel is the best thing to do, because we are confident that Jesus is right. We have faith in Him that He is the path to eternal life.
How to Grow In Faith
1. Pray to Heavenly Father, and ask him to help your faith in Christ grow.
Sometimes, the beginning of faith is to ask Heavenly Father to help you believe. Just having the desire the first step!
2. Learn all you can about the Savior.
When we learn about Christ and get to know Him better, our faith grows. Think about how you are sometimes afraid of strangers. Is it easier to trust someone you know like your family or teachers? Yes! Because, you are familiar with them. When you learn about Jesus, He can become like a friend or brother.
How do you learn about Him? Tell stories about Jesus. Sing primary songs that talk about Christ. Read the scriptures.
3. Follow Jesus' example and his teachings.
What do you already know about Jesus? There are many scripture stories that tell about Christ. Talk about your favorite stories or scriptures that highlight things He has said and done. Some ideas might include:
He created the world.
He was born in a stable.
He healed the sick and the blind.
He loved and cared for his earthly mother Mary.
He blessed the little children and He loved them.
He died for us.
He was resurrected.
He taught in parables.
He spent time at the temple.
He cared for his friends and even raised one of his best friends from the dead.
He did what Heavenly Father asked Him to do.
He was patient, kind, and loving.
When we follow His example and walk in His ways, our faith in Him grows.
How do we show our faith?
Give your family a compliment about how they are already showing faith in Jesus by things they are doing now. It is important for people to feel good about their efforts! Point out that they are attending family night. Do they go to church? Dress modestly? Pay tithing? Pray? Serve their family and friends? Read the scriptures? Or, stand up for what is right when they are at school? There are so many ways that they are showing and growing in their faith. Help them to feel good about their actions and motivate them to continue to follow Jesus' example.
Faith Object Lesson ~ Faith Is Like a Little Seed…
Now, it is time to get your hands dirty! Plant your own faith seeds and watch them grow. Start by printing off the template for the Faith Seeds packets. You can find it at the bottom of this post. Do this ahead of time so the seed packets are ready for your family during the activity.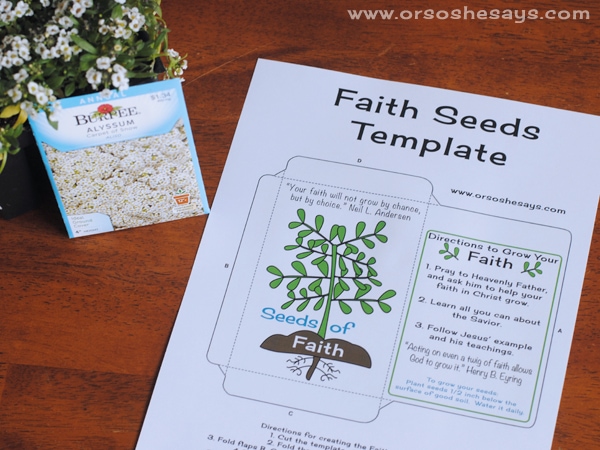 Fold the template according to the directions on the printout.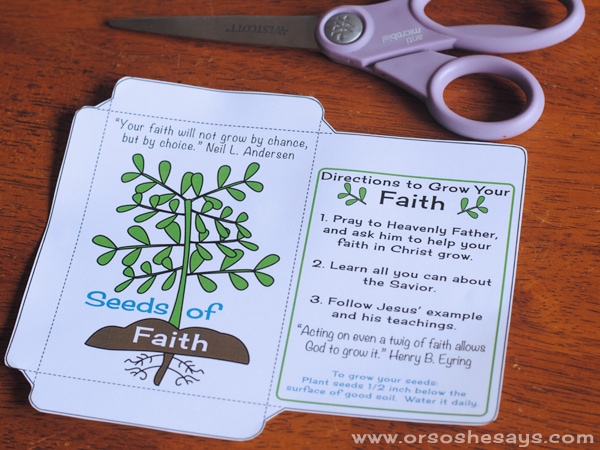 Choose the seeds that you want to grow and use those to place in the Faith Seeds packets. Keep the original packet for reference.
I googled the best seeds to grow for kids, because I wanted a seed that would grow fast. They like to see quick results. It is fun to watch for the tiny sprouts to appear in the dirt.
The fastest growing flower seeds are: Morning Glory, Sweet Peas, Nasturtium, Marigolds, Poppies, Sunflowers, Foxgloves, Wallflowers, and Wildflowers.
The fastest growing vegetables are: Salad Bowl Lettuce, Mustard Seeds, Beans, Carrots, Radishes, Lettuce, Spinach, and Sugar Peas.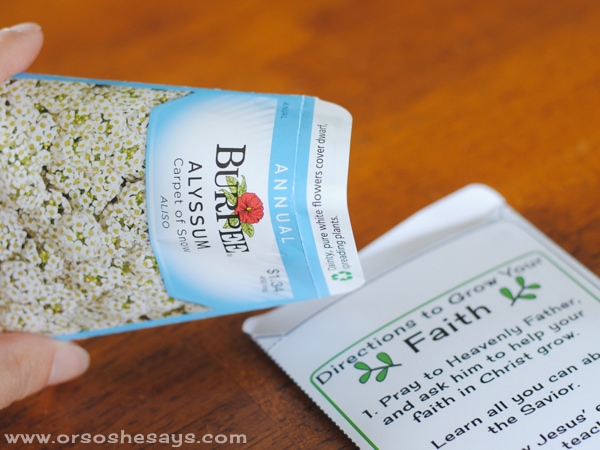 The directions on how to grow your faith are printed on the back of the seeds packet. Make sure to read them and tie the lesson back into the activity at this point.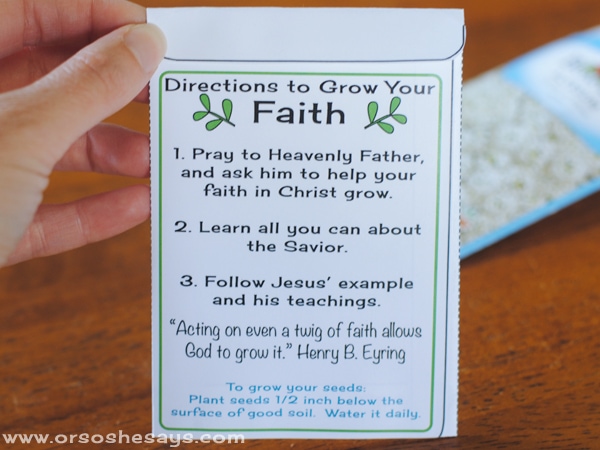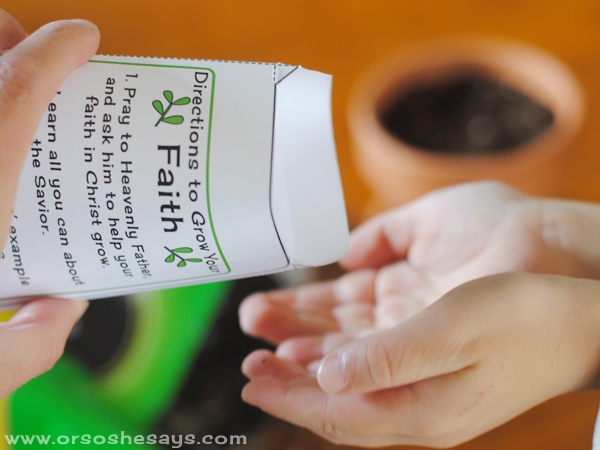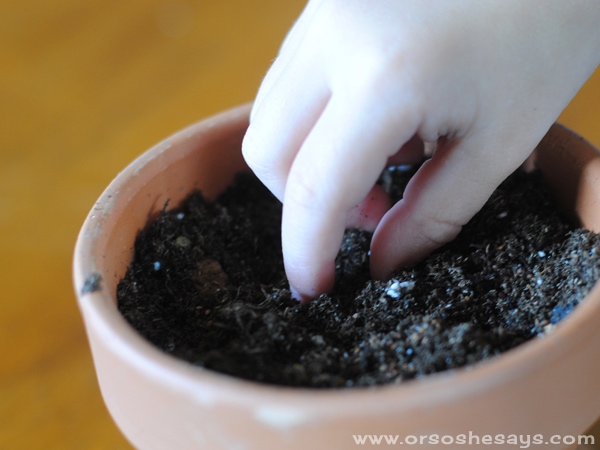 Let your kids plant the seeds. You can put them in their own little pots, or plant them all together in the yard. Make sure to water the seeds and take care of them. It is such a fun reward to watch them sprout and grow into real flowers or veggies.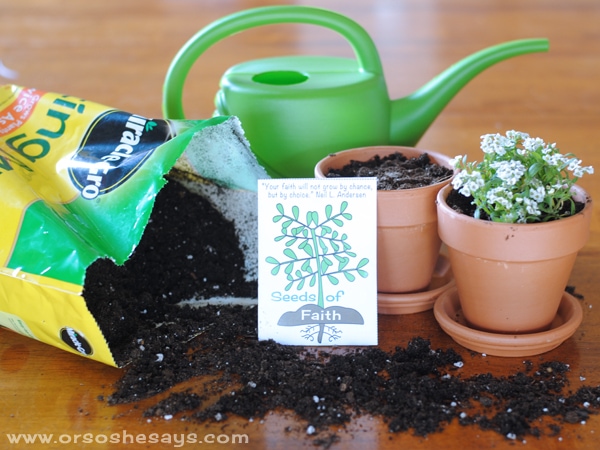 Conclusion:
Read the scripture Matthew 17:20. It states, "And Jesus said unto them, Because of your unbelief: for verily I say unto you, If ye have faith as a grain of mustard seed, ye shall say unto this mountain, Remove hence to yonder place; and it shall remove; and nothing shall be impossible unto you." You can also share more scriptures on faith or faith quotes with the family that you feel will resonate with them.
Wondering 'What is faith in God?' is a perfect question to have! It does not start out with a giant miracle or a big revelation. It typically begins as a tiny thought or a hope. Just like the little seeds you planted. If you take care of your seeds, they can grow into something bigger and better! When you work to grow your faith in Jesus Christ, the Son of God, you will be blessed with the harvest of happiness, joy, and confidence, and the ability to endure to the end. Happy planting!
DOWNLOAD THE PDF HERE.
For more great 'Faith in Jesus' posts like this one, check these out:
Shield of Faith: Put on the Armor of God Family Night Lesson
Why I Choose Faith EVERY Single Day
Faith and a Family Planting Project: The Good Seed
Pin this image to save the post for later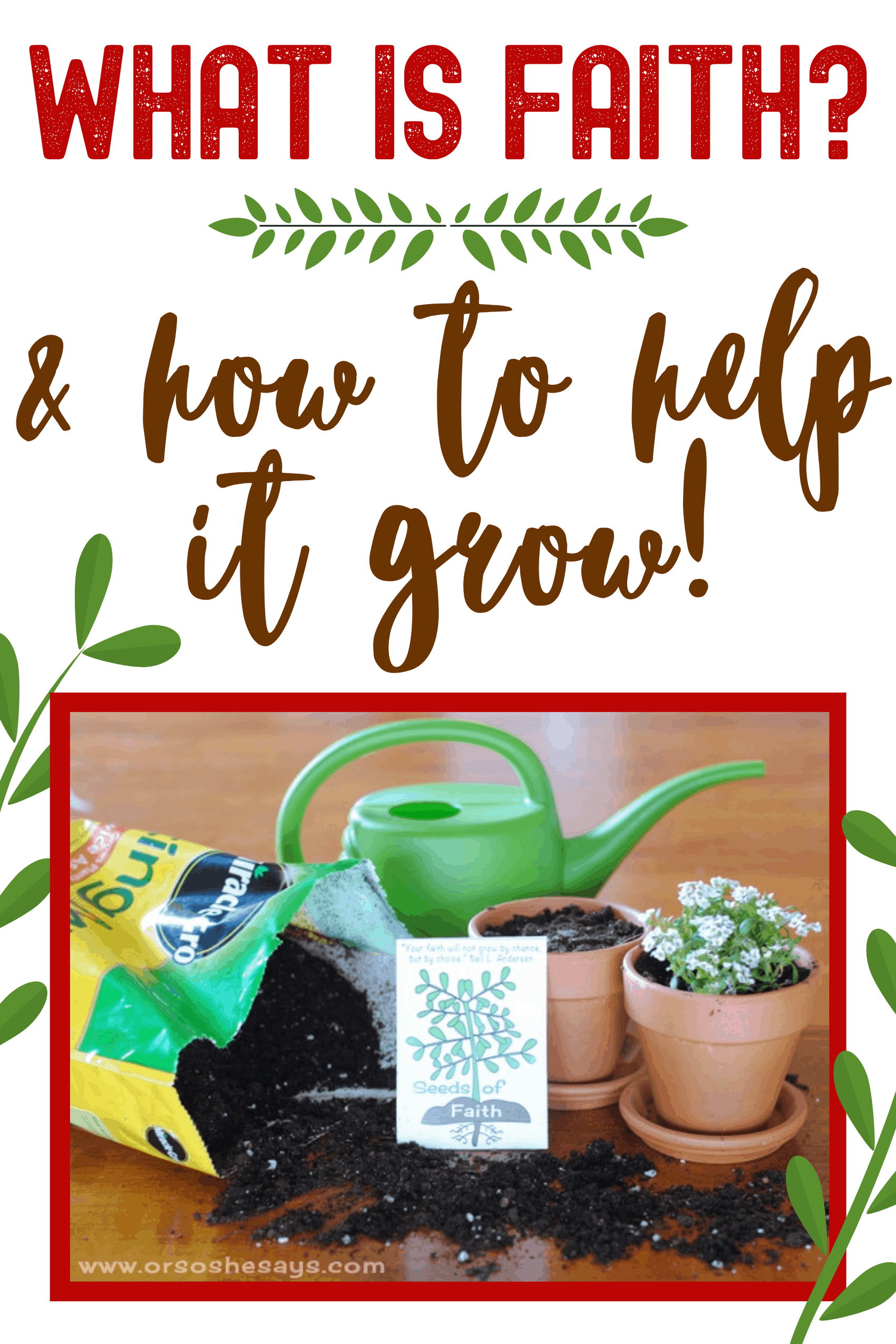 Save
Save
Save