Hi everybody! It's Adelle here from Packed with Fun, the official blog of Get Away Today. Every little girl wants to be a princess, so today, we are going to show you some fun and easy princess hairstyles you can do at home or on the road. The best part – most of these styles can be done in less than five minutes!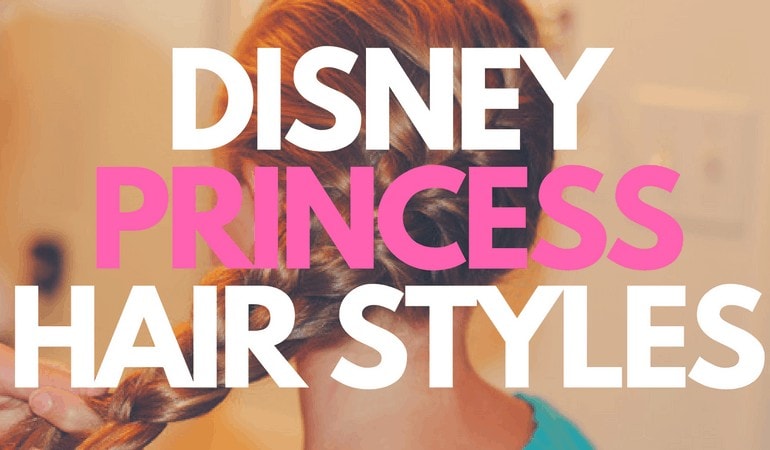 I am going to show you how to get the perfect princess hair styles with the help of everyone from your classic princesses to new favorite princesses, and even one that isn't 'technically' a princess! Get ready to use your royal imagination and get started on these Princess hair styles:
Cinderella Princess Hair Style:
Cinderella is one the original and classic movies we all fell in love with and inspired us. And now, you get the chance to wear her royal ball hairstyle any day of the week! To get Cinderella's up-do, brush your daughter's hair into a high pony tail. Next, put a sock bun on top of the pony tail you just made.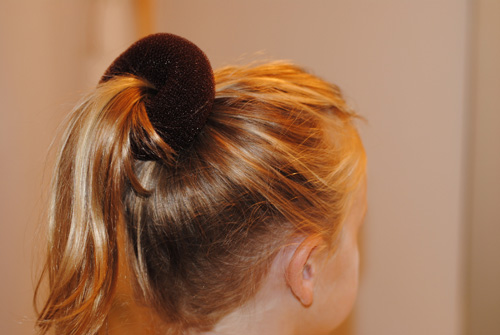 Start with the front and wrap the hair around all of the sock bun. Bobby pin the hair in place as you work towards the back of the sock bun. Complete your Cinderella Princess Hair Style with an adorable headband and you are ready for the ball.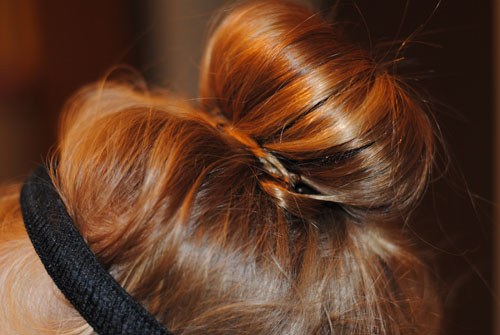 Anna Princess Hair Style:
To make this Anna Princess Hair Style all you need is two braids. (So easy!) Start by parting the hair in the middle. Braid each side of the hair from behind the ear down towards their shoulder. Use a hair tie to secure the ends of the braid. And that is it! Your little Princess Anna is ready to build a snowman.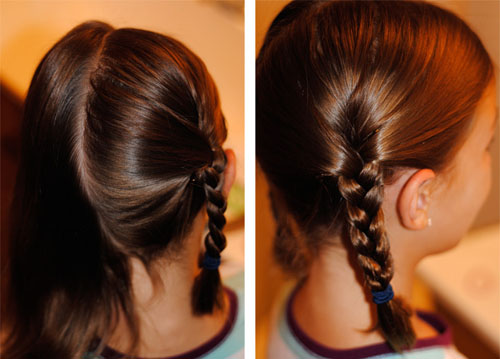 Minnie Mouse Princess Hair Style:
Sure, Minnie Mouse isn't totally considered a Princess. But I totally think Minnie Mouse qualifies! Plus, this princess hair style is absolutely adorable. This Minnie princess hair style looks a lot harder than it actually is. Basically, put the hair in a high bun right on top of her head. Then, split the bun in half.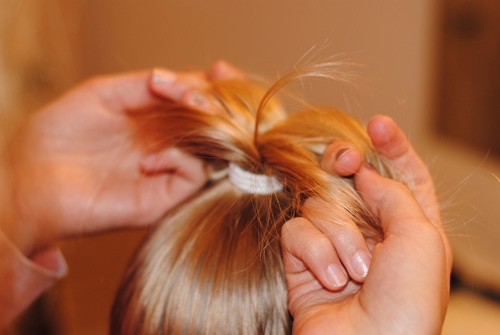 Wrap the remaining hair over the split section and secure it in place with bobby pins. As easy as that, you now have the perfect Minnie bow!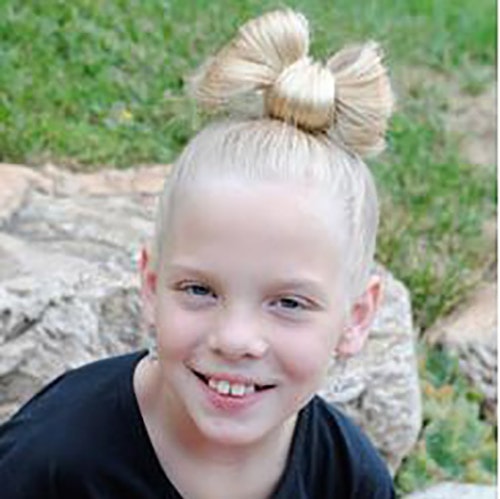 Elsa Princess Hair Style:
Princess Elsa has taken the world by storm! If you are ready to look like the ice queen herself, then give a french braid a try. Start your braid along the right side of her head. As you braid away, wrap the braid around to the left as you go along.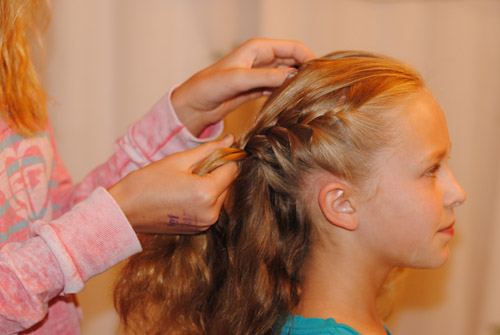 Once you get to just above the left ear, finish off the french braid. Now your little girl can let it go all day long!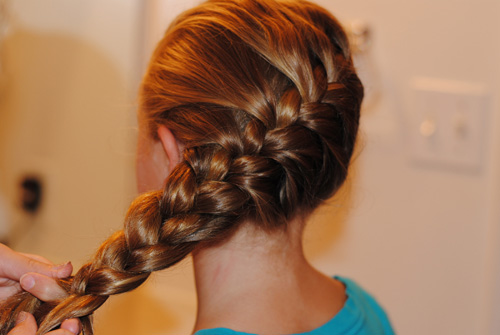 Belle Princess Hair Style:
To look like Belle, start by putting half of the hair up in a pony tail. Leave the bottom section loose below for now. The top can be pinned into a loose bun on top of her head with the help of bobby pins. Next, curl the bottom section you left down into little ringlets with a curling iron. Your princess can be ready in time for school and look like she is heading to a ball!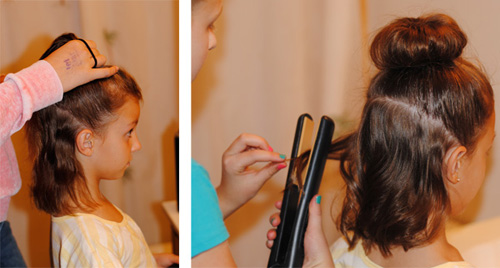 I hope you and your little princess enjoy these princess hair styles as much as I did! To help complete the princess transformation even more, Get Away Today has a ton of adorable discount princess dresses!
All of these Princess Hair Styles are the perfect accessory to your Disneyland vacation! Take your little princess to the Happiest Place on Earth and meet these princesses in real life! Book your Disneyland package on our website at getawaytoday.com or call our travel experts at 855-GET-AWAY. And don't forget to use promo code: OSSS15 to save an extra $10 off your Southern California vacation!

For more posts like this, check these out:
Fall Fabric Hair Bows (still cute for Spring!)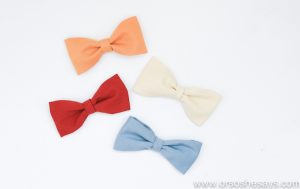 Top 5 Bun Hairstyles for Girls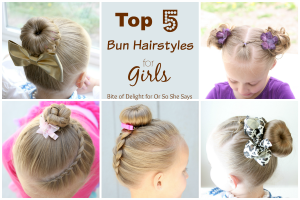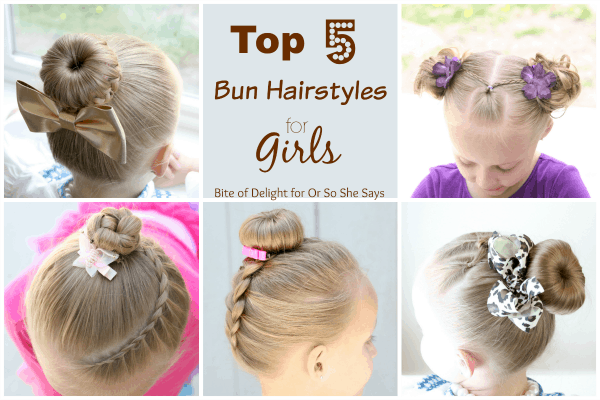 Amazing Hairstyles and Fave Hair Products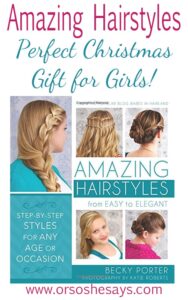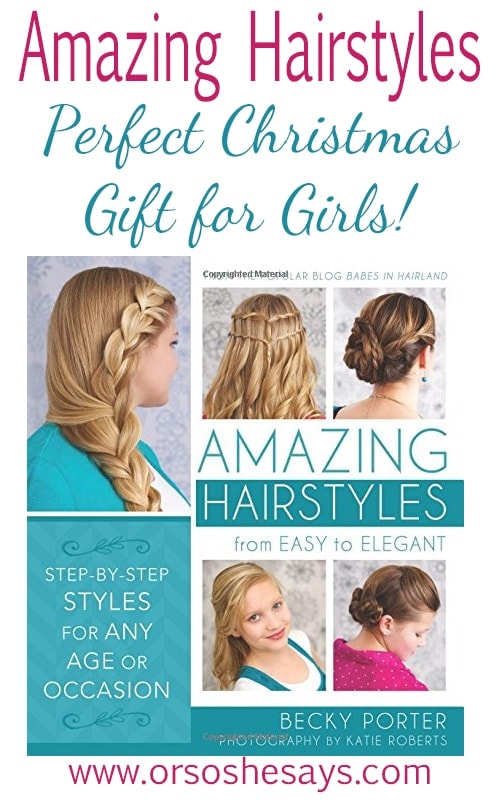 Save