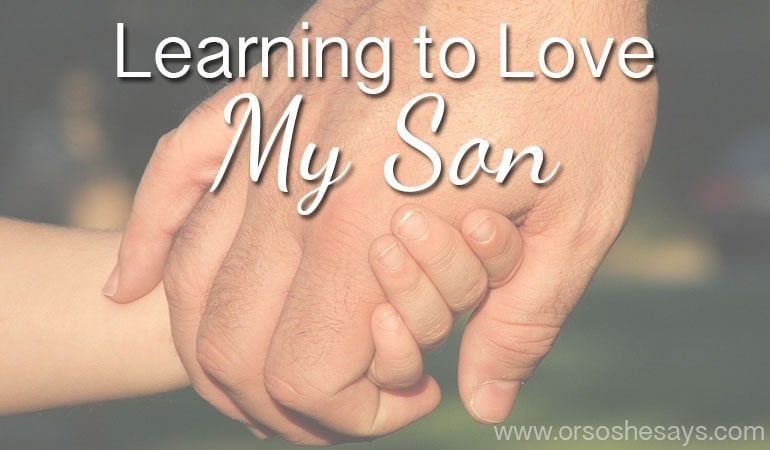 Tate Leo is my third son. His name means "cheerful lion," or according to the name-books it does anyway. Sometimes he is very cheerful. Just look at this little cherub!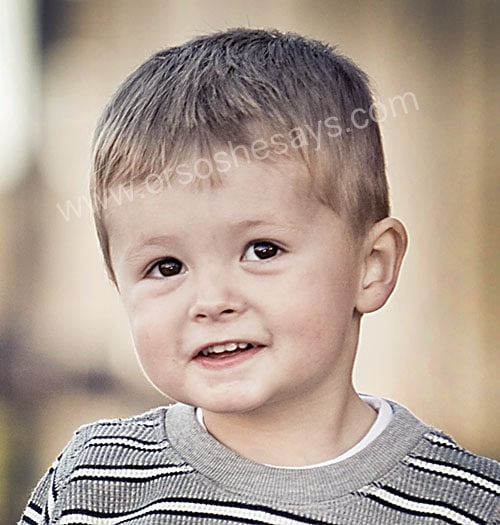 Often he can be a really grumpy lion; he lives up to his name. Here is a recent picture of my four sons, the handsome 4 Ts, Tate is in the yellow shirt:
Tate has been a bit of a handful from day 1 when he drew enough breath into his lungs to announce his presence. From the beginning, I was parenting a strong willed child. I remember distinctly our first night with Tate at home. He did what neither of his two older brothers did before him. He cried. All night long he wailed and whimpered and expressed his displeasure. I remember at 6 am, with not so much as a wink of sleep under my belt, dressing for work, with Tate still crying in the next room. It wasn't until I grabbed my keys to leave that he stopped. Almost as if on cue, like he knew I was leaving and wanted me to know that he was going to be a good boy and get plenty of rest during the day so we could pull another all-nighter together starting at 10PM. Though thankfully not to the level as the first night, he didn't disappoint.
He never seemed to be fully pleased or satisfied with his environment in his first year of life. He always had this wide-eyed look of terror on his face which spoke of "where in the heck am I and how do I get back to where you took me from?!!"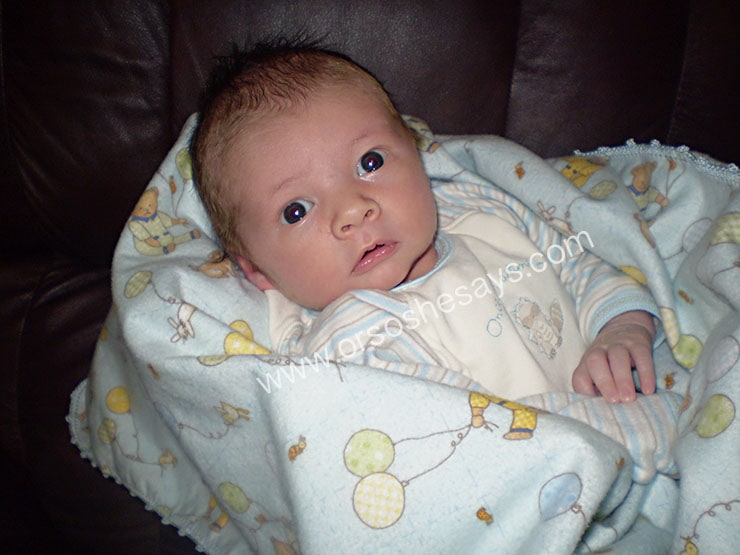 Not only did Tate not seem to like his new home away from paradise, but he quickly made my life decidedly less paradisaical . How many nights I spent rocking him in his car-seat (the only place he seemed to find comfort), with my head resting against a pillow on a wall, I cannot tell you. It had to be me. I had to be the person swinging him and I had better not even think about ceasing the swinging motion. Somehow, he also knew the difference between me doing this and one of those baby swings so many parents swore by. My arm and shoulder would ache and I would change hands multiple times to relieve each, but if I stopped for too long he would let me know about it.
Tate challenged (and continues to challenge me) at nearly every stage of his life. Potty training was occasionally straight out of my worst nightmares. He seemed to enjoy pushing every button I had. His mouth came with no filter. You always knew where you stood with Tate and more often than not he didn't like where you stood. He could (can still) be so obstinate. Truth be told, I almost thought he had a bit of a mean streak in him at times.
It is with shame that I admit I could be a bit heavy handed with Tate. Though I am not a big fan of physically punishing my children, there were times when I handled him a bit too harshly. His ability to take punishment without seeming as though he cared was probably the most infuriating thing for me to experience. I just didn't seem to be able to reach him.
One night as I was reading (trying to calm down) after another frustrating day with Tate, I had the most amazing impression come to me. I was not Tate's superior. I was not his better. I was not supposed to mold him to my pleasing. Tate was not mine to break and rebuild. Tate was not actually mine to begin with. He was on loan to me. He was an ancient spirit trying to deal with the experiences of a rapidly growing mortal body. Tate was limitless potential loved by God with the vastness of eternity. These feeling washed over me with such power that I was overcome with emotion. I fell to my knees and begged God's forgiveness for the way I so often felt and acted towards my son. I thanked him for allowing me to be Tate's earthly father even though I was doing a pretty poor job of showing that gratitude. I then remember going into Tate's room as he slept (he actually did learn how to sleep), I knelt by his bed and gently placed both of my hands on his little body and with somewhat silent sobs began begging for his forgiveness. I told him I was so sorry for not being more patient with him. I expressed to him that I knew I was an imperfect parent with so much to learn. I told him that I knew God loved him so much. I told him that I really did love him. I told him that I knew it was no accident that he had been given me to rear. I promised him that I would do my best to be better to him and love him in spite of our struggles together. I then prayed again at his bed-side. Thanking God for the powerful lesson he had given me and for teaching me not how to love Tate, but why I should love him.
It has been often said that we are all spiritual beings having a mortal experience. I am pretty sure this is true, though I often live more like a mortal being having occasional spiritual experiences. It is my conviction that God is the grand conductor of this seemingly chaotic existence. I realize better now that what I perceive to be chaos is actually a beautifully designed, extremely complex experience custom-tailored for our individual and collective benefit. This life assists us in maximizing our potential. Tate, not trying to sound too cliche, completes me, and I him.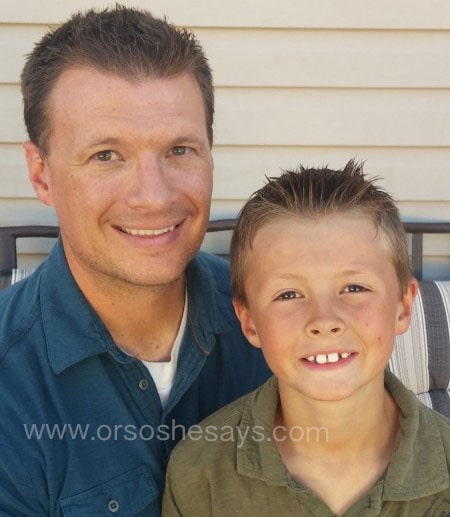 Tate's existence is a beautiful and unique thread woven into the tapestry of my life. At times I can't see that, nor do I appreciate it because I am standing too close to the art. When I take a few steps back, I realize just how brilliant and precious his addition is. I needed Tate in my life. I needed to feel the lack of sleep, the ache in my arms from swinging him and the pressure-mark on my forehead from resting (and sometimes beating) my head against the wall during those exhausting moments. I needed frustrating moments of parenting and potty-training gone oh-so-wrong. I needed to experience a child who exercises his agency so exuberantly and uniquely. I need to guide him and hopefully point him in directions that will maximize his happiness, it is true, and yes, I even need to gently grab hold of him occasionally and steer for him at times (he's only 7 after all) but his individuality and personality is not for me to stifle.
I am thankful for a merciful and loving God who at times gives me glimpses of his limitless love. I am thankful for His patience with me as I parent the souls of His precious children. I love my little Tater-Tot! I am so glad that he is a part of my life. It is my hope that someday he will say the same about me.
For more posts about parenting, check out the following on OSSS: