This post is for my dear sweet sister, who this casserole is so thoughtfully named after. I don't know how it got deemed "her" casserole, but that's the only name it's ever had, and I aint' about to go changin' it now.
Kids love it and your man will like it, 'cuz there's meat.
Here are your buddies: Egg noodles, hamburger, olives, green pepper, green onion, salt n' peppa', flour….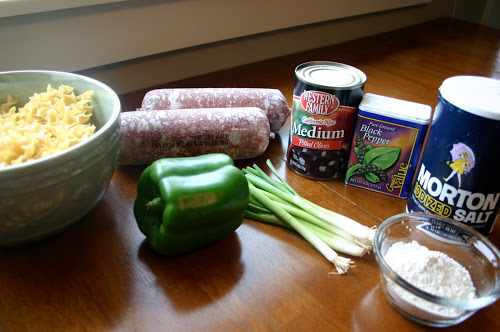 Sour cream, cottage cheese, and tomato sauce.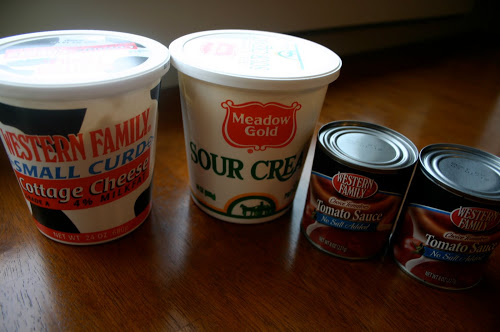 Cook your noodles, and meat. While those are cooking, chop up the green onion, pepper and olives.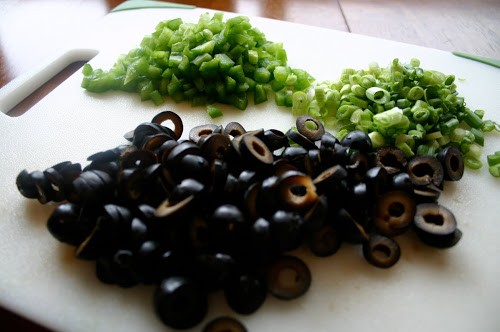 Add the chopped ingredients to the sour cream and cottage cheese. Add salt and pepper. Mmm.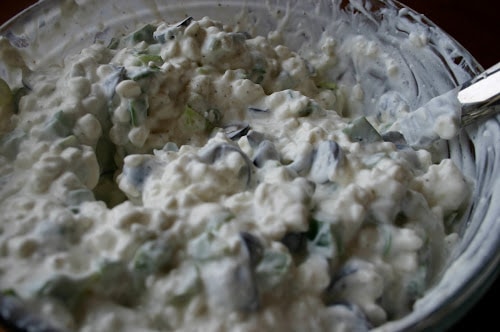 Put half of your cooked noodles, in a buttered baking dish (3 Qt).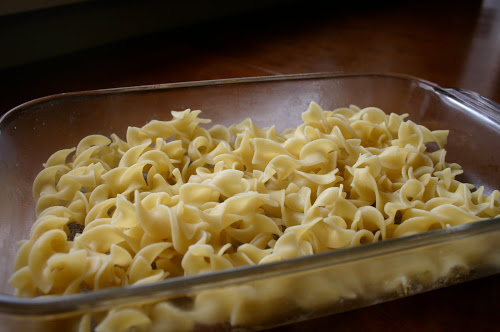 Spread all of the cottage cheese mixture over the noodles.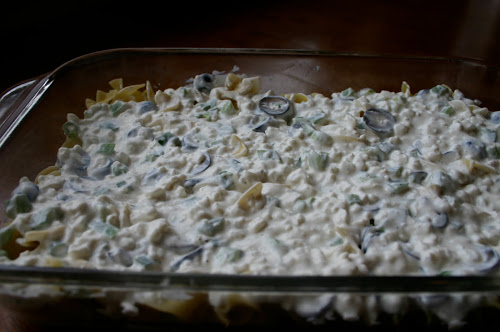 Put the rest of the noodles over the cottage cheese mixture.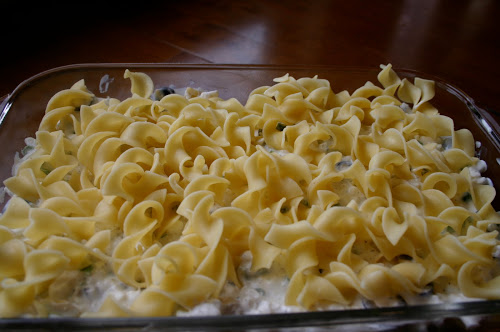 Add tomato sauce and flour to the meat. (Drained of course) Mix together. Simmer 10 minutes.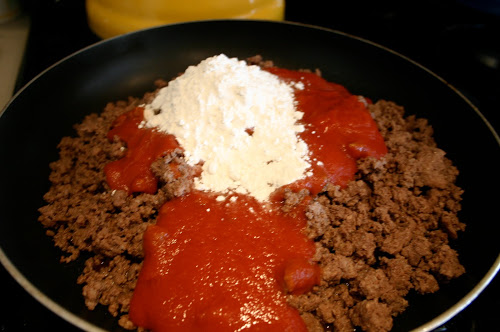 Put the meat mixture on top of the noodles. Bake at 350 for 30 minutes.

Sooo yummy, my friends. I kid you not.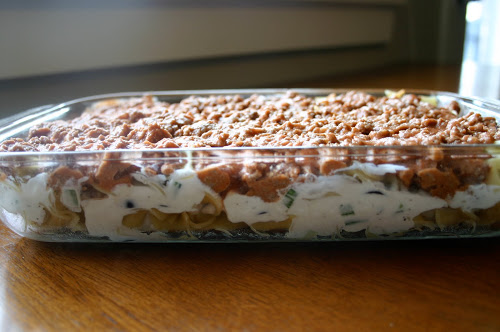 Rachel's Casserole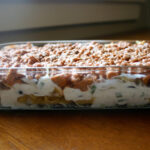 Rachel's Casserole
Ingredients
8

oz.

egg noodles

2

lb.

ground beef

2

cups

tomato sauce

2

Tablespoons

flour

1/4

cup

chopped black olives

1/2

cup

chopped green onion

2

Tablespoons

chopped green pepper

1

cup

sour cream

2

cups

cottage cheese

1

tsp.

salt

1/4

tsp.

black pepper
Instructions
Cook noodles according to package directions. Drain.

Brown meat. Drain excess fat.

Stir in tomato sauce and flour. Simmer 10 minutes.

Mix cottage cheese, sour cream, salt, pepper, onion, green pepper and olives.

Place 1/2 of noodles in 3 quart buttered baking dish, spread on all the cottage cheese mixture. Top with remaining noodles and cover with ground beef mixture.

Bake 30 minutes at 350 degrees. Let stand about 10 minutes before serving.
Recipe Notes
I always double it and freeze one.
~ Jessica
Pin It
There is more where THIS came from! Join us! There are lots of ways to follow along…