This Raspberry Ribbon Pie has a crunchy wafer crust that pairs well with the creamy, fruity filling. You won't want to miss out on having this at your Thanksgiving table this year!
Hello there! It's Jana from Double the Deliciousness and I'm so excited that it's pie season. That is an actual season in my world, and it's one of my favorites! We even have a family tradition every year around Thanksgiving involving pie ……."We're Thankful for Pie Night"! Every family brings their favorite pie and we gorge on pie and visit and laugh and have the best time!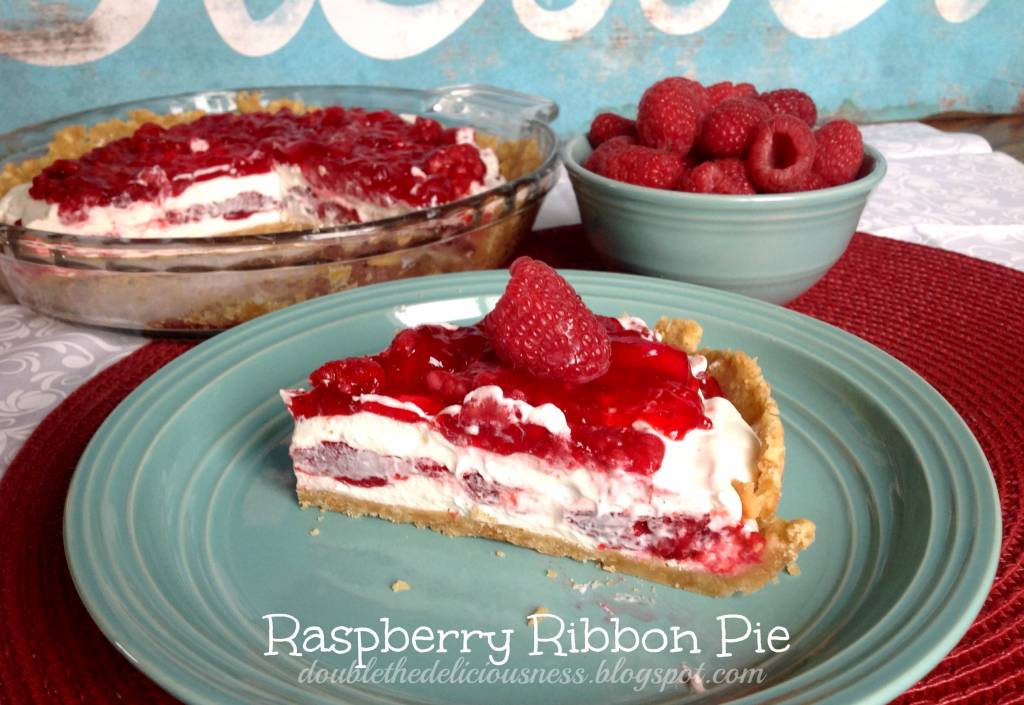 We live a state away from family and so on those years we DON'T visit family for Thanksgiving we invite friends over to our home and enjoy pie together. Pie brings people together, did you know? And we love having friends over and eating pie together so much that on the years we DO travel we still have our Pie Night with our friends the weekend before Thanksgiving….and then we have our family one on Thanksgiving Eve.  Yes, we end up having 2!:) You can never have too much pie, right?  (Except that one year…spent the entire night with my head in the toilet. I didn't think I'd ever be able to eat pie again…glad I was wrong!:)) It is the best tradition, and how could it not be…pie, friends, laughter, pie, family, visiting, and did I mention PIE?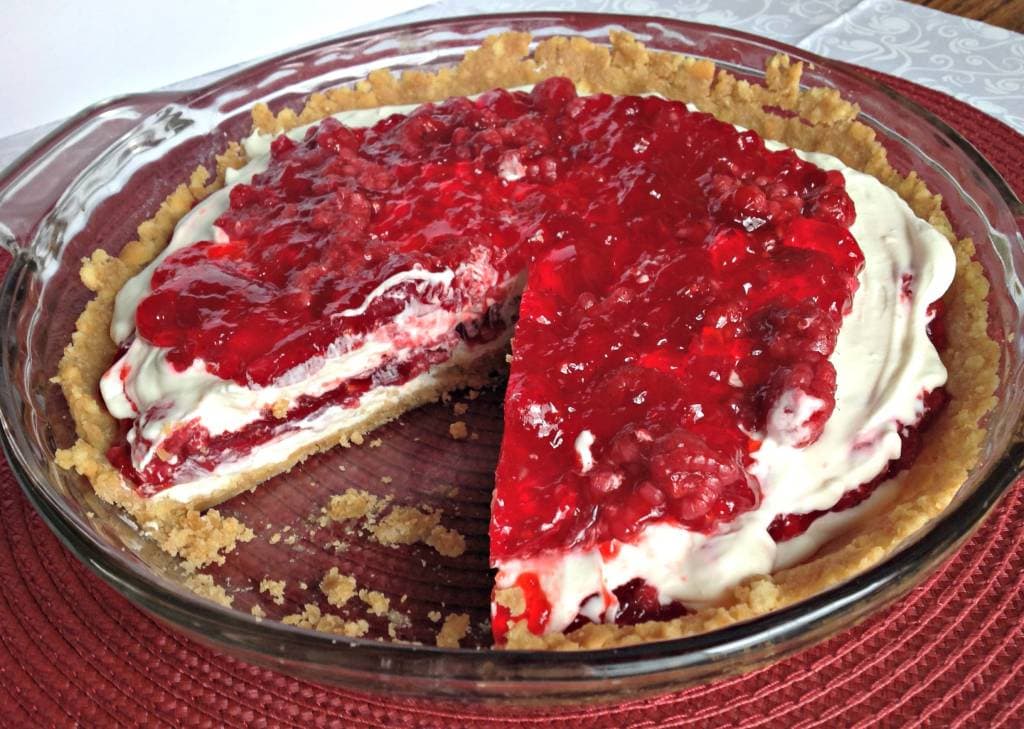 Over the years we've had some AMAZING pies (you can check out all my pie recipes over on my blog…I've got quite a few & they are all delicious!) and this one has always been one of the favorites, and is always one of the first ones gone. The vanilla wafer crust is the bomb & you can't go wrong with cream cheese and raspberries!
Hope you have a wonderful Holiday season and enjoy some PIE!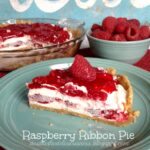 Raspberry Ribbon Pie & a Thanksgiving Pie Tradition (she: Jana)
Ingredients
1 1/2

cups

crushed vanilla wafers

6

tablespoons

butter

melted

1

cup

water

boiling

1

package

3 oz. raspberry gelatin

1/4

cup

sugar

1

tablespoon

lemon juice

1

cup

fresh or frozen whole raspberries

1

cup

whipping cream

3

oz.

cream cheese

1/3

cup

powdered sugar

1

teaspoon

vanilla
Instructions
Preheat oven to 350 degrees.

Mix the crushed wafers with the melted butter and press into the bottom and 1 inch up the sides of a 9 inch pie plate.

Bake for 10 minutes.

Mix gelatin with boiling water until dissolved.

Add the sugar, lemon juice and raspberries.

Refrigerate until partially set, about 1 1/2 hours. This time will vary depending on if you use frozen or fresh raspberries...frozen will set faster.

When gelatin is partially set, pull it out of the fridge and set aside.

Beat whipping cream until stiff peaks form. In a separate mixing bowl beat cream cheese and powdered sugar until smooth.

Add the whipping cream and vanilla to cream cheese mixture and mix just until combined.

Spread half of the cream cheese mixture onto the crust. Then spread half of the gelatin. Repeat layers.

Refrigerate for 6-8 hours or overnight.
And if you need any more great pie ideas…check out these
12 fabulous pies!
(the
turtle pie
and
candy apple pie
are SO DANG GOOD…the others are great too!:))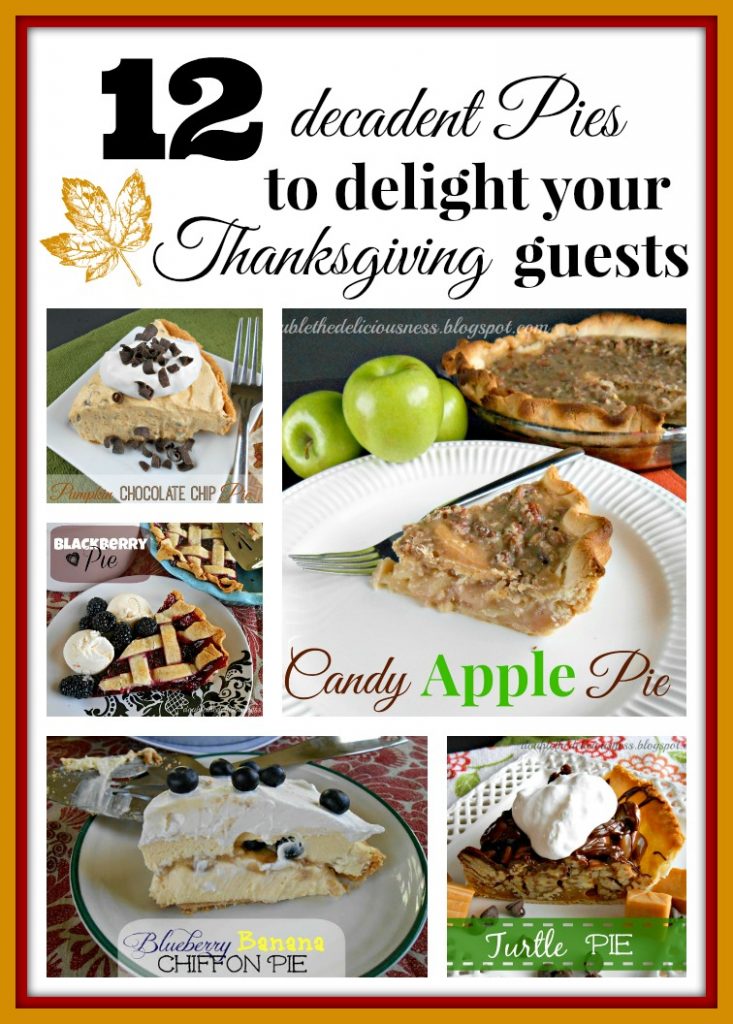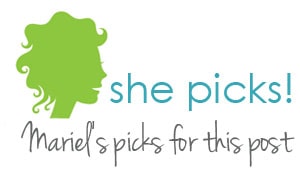 * There's nothing like a perfectly baked pie crust, and doesn't it STINK when you burn the edges??  Bleh!  This pie shield is super awesome.  Simply wrap it around the sides and done!  It's reusable and way easier than tin foil.
* If you have to transport your pie/work-of-art, you need one of these babies!  It will keep your pie safe and it's easy to carry.
* Want to watch a fab tutorial teaching you how to make awesome pies and the perfect crust??  I love the classes from Craftsy!
Recipes, please!! (& great family ideas too.)
Subscribe to get our latest content by email.