Respecting Police Officers may be of more importance now that ever before. There's a lot going on in the world today and this Family Night lesson aims to teach our children about the important work law enforcement does and how we can show our gratitude.

There are so many negative things going on in the Media about police officers in our country. It makes me sad. The men and women who serve and protect our families are an important part of our communities. I created this Family Night activity and lesson to help us show our local law enforcement officers some appreciation and thanks. It is also gives you, as parents, some talking points to go over with your children about how to respect and support their local community leaders.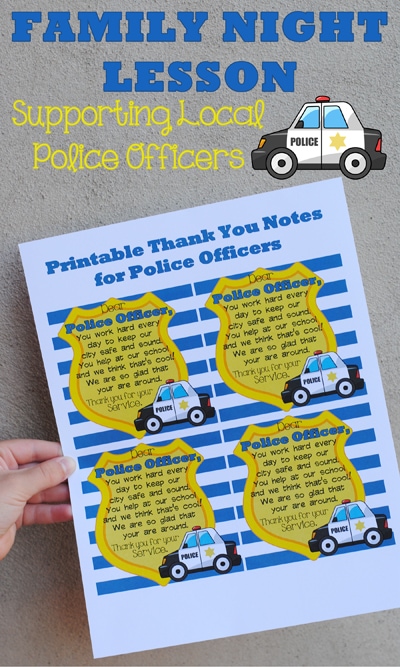 Lesson
To start, read the scripture in Matthew 5:9. It states, "Blessed are the peacemakers: for they shall be called the children of God."
This scripture comes from the Sermon on the Mount. Jesus Christ is talking to a multitude of people up on a big hillside. During his lesson, He teaches them many different ways to become more like God. One way to become like God is to be a peacemaker. When Jesus talks about the "peacemakers" He is referring to all kinds of peacemakers. You can be a peacemaker in your home by solving problems and being a good sport. Or at school, by volunteering to be on a team at recess that needs more kids, or by sticking up for someone when they are being bullied.
In this family night lesson, we are talking specifically about Police Officers. Their job is to keep peace in the land. They enforce laws, help during accidents similar to how this Philadelphia car accident attorney helps, and are the first to respond when there is trouble at the schools or in people's homes. Their role is important. They are peacemakers. They protect us and keep us safe.
Think of some words that are the opposite of peace. Make a list on a white board or on a piece of paper. Some examples are: chaos, trouble, fighting, war, worry, upset, discord.
Ask, "How do those words make you feel inside?"
Now, think about words that make you peaceful. Make a list. Some examples are: love, happiness, order, unity, friendship, neutrality, calm, restful.
How do these words make you feel? What kind of world do you want to live in, one that is full of peace or one filled with discord?
The role of our police force is to be the peacemakers. How can we help them with their duty? What are some things we can do to support them with keeping the peace in our community?
We can talk about police officers in a positive way. I had a police officer tell me that they love it when parents talk to their kids about the good things officers do, especially in incidents where there's been a car accident and lawyers such as this St. Louis Missouri car accident lawyer are called. They do not want children to be afraid of them. So, avoid saying things like, "You better be good or the cops are going to come take you away." Or, "These lazy cops are always waiting to pull me over and give me a ticket!" Or, "If you are out messing around past your curfew the police are going to get you." These types of negative comments paint the law enforcement personnel as the bad guys. When in fact, they are the good guys! Be careful how to talk about them around your family.
We can teach our family to obey the laws of the land. Following the law is an important part of being a good citizen. What are some of the laws that keep us safe? Some ideas are: following speed limits, not buying or abusing drugs or alcohol, attending school, not shoplifting or stealing. When everyone follows the rules, it makes life in a neighborhood happy and peaceful.
We can tell them "Thank you" for their service. Showing gratitude is a form of service. Wave, smile, and say hello to officers when you pass them on the street. Shake their hand when you see them at the grocery store or when they visit the school. Say, "Thank you" when you have a chance. It will make their jobs brighter and better!
By doing these simple things, we can make our communities better and make our public servant's jobs much more enjoyable.
Game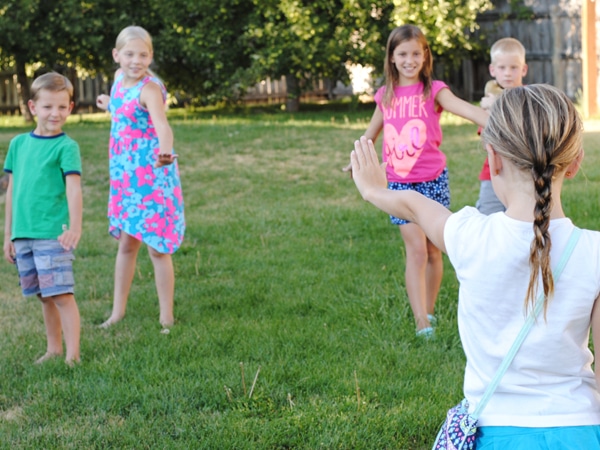 Get your wiggles out with a game of Red Light, Green Light. One person in the family is assigned to be the Traffic Cop. The rest of the group lines up opposite of the Traffic Cop about 15 to 20 feet away. When the Cop says, "Green light" the players run towards him/her. When Cop says, "Red light!" the players must stop. The Traffic Cop takes turns yelling out commands and the players must obey. The first person to reach the Traffic Cop, wins, and becomes the next person to the be it.
Activity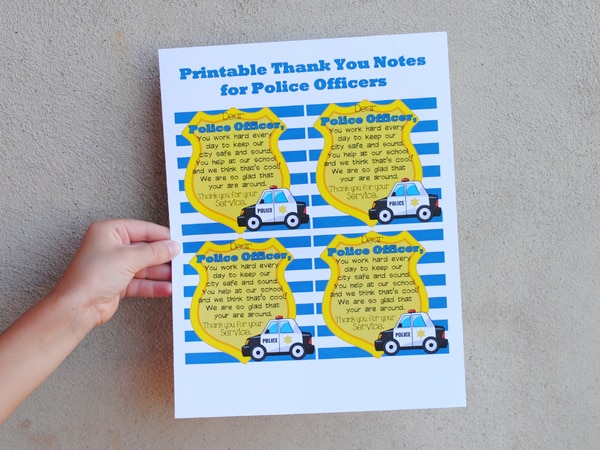 Print out the thank you cards that are posted at the end of this lesson. I used a nice heavy cardstock paper. Cut them out.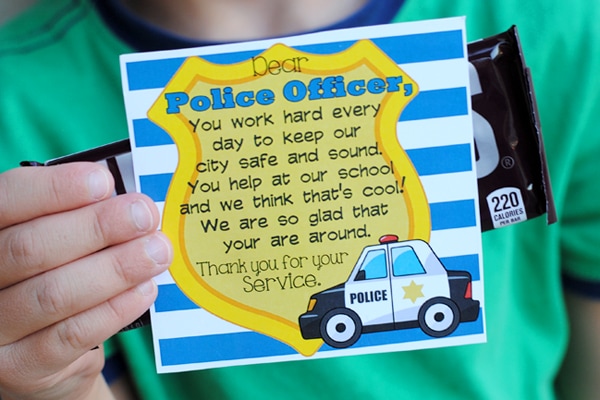 You can attach the card to a special treat, a gift card, or a small thank you present to give to a special police officer in your neighborhood, church group, or at the school. You could attach it to a plate of cookies to take to your local Police Headquarters. Save a stack of notes for your car and hand them out when you see a Police Officer out and about. Shake his or her hand and tell them you appreciate their service. There are so many ways to say thanks. Pick one and go for it!
Conclusion
A few weeks ago, I lost track of my three year old boy at the library. He was playing with the toys in the quiet area and then, suddenly, he disappeared. I frantically searched the area and then really got scared when I couldn't find him. My heart was beating like a sledgehammer and I was shaking all over. It was terrifying. Luckily, the police station was located right next door to the library. I ran over and told them what had happened. Without hesitation, several officers began a systematic search of the area for my son. They were thorough and quick with their service. They took me seriously and gave me support. After just a few, but very long minutes, we were able to find my little boy! He was playing on the computer in a small room at the library– that I didn't even know existed. When I saw him, it was one of the best moments of my life. I was so happy he had been found. Tears flowed down my face. The police officers were so kind. They gave my son a new stuffed dog and a sucker. They offered words of comfort to me and made sure that I was okay. I was, and am still, so grateful for their help.
We are so lucky to have men and women who commit their lives to serving us and our communities. They are brave, dedicated, and kind. With all of the negative news reports and sad violent acts against police officers recently, it is a perfect time for us, as families, to reach out and show our support to them. They deserve it. They are the Peacemakers.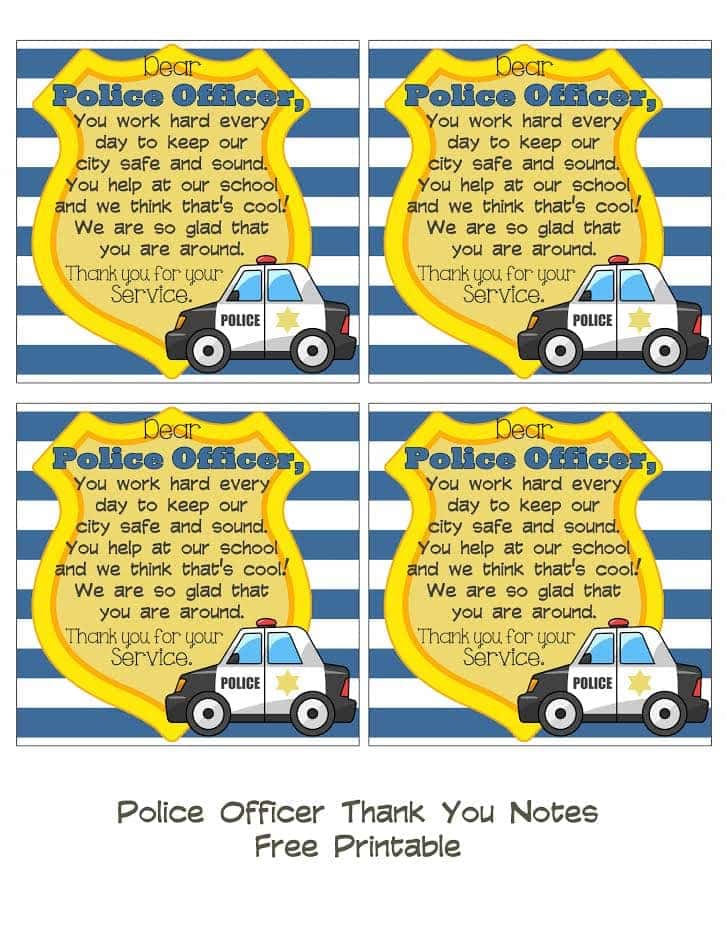 Get the free printable with a free account at Box.com.
For more posts like this on OSSS, try these:
Family Night Lesson – Tied Together as a Family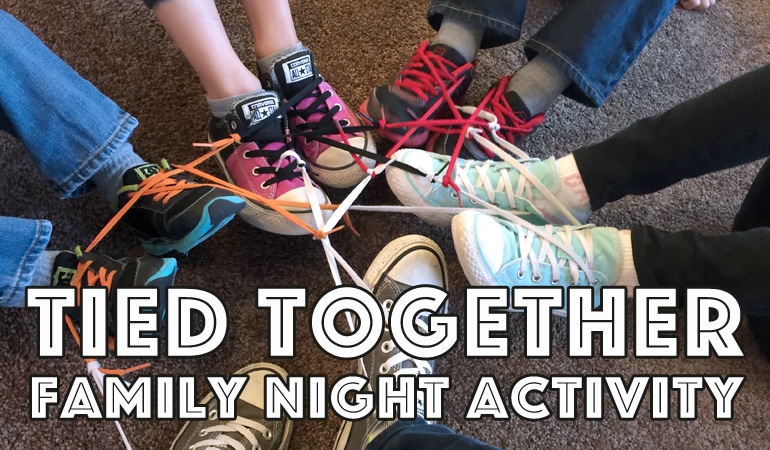 Family Service Activity – Just Keep Swimming!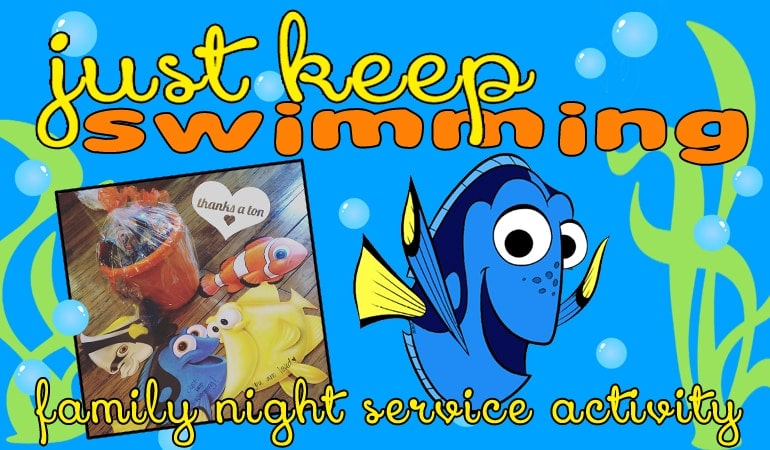 Save
Save
Save
Save
Save