Happy Sunday. I wanted to share a lovely video with you. A story of people giving up their time to serve others. And, not just ANY time… they gave up their Christmas. Serving others really is one of the greatest things ever. Not only does it help someone else, but it help you. It's like magic. It helps you be happier, to love more, love deeper, and it is a perfect gift for Christ. This time of year, when so much of our thoughts are dedicated to buying gifts may we all remember who gave us the greatest gift and save some of our time and thoughts to give to Him, whom Christmas is all about.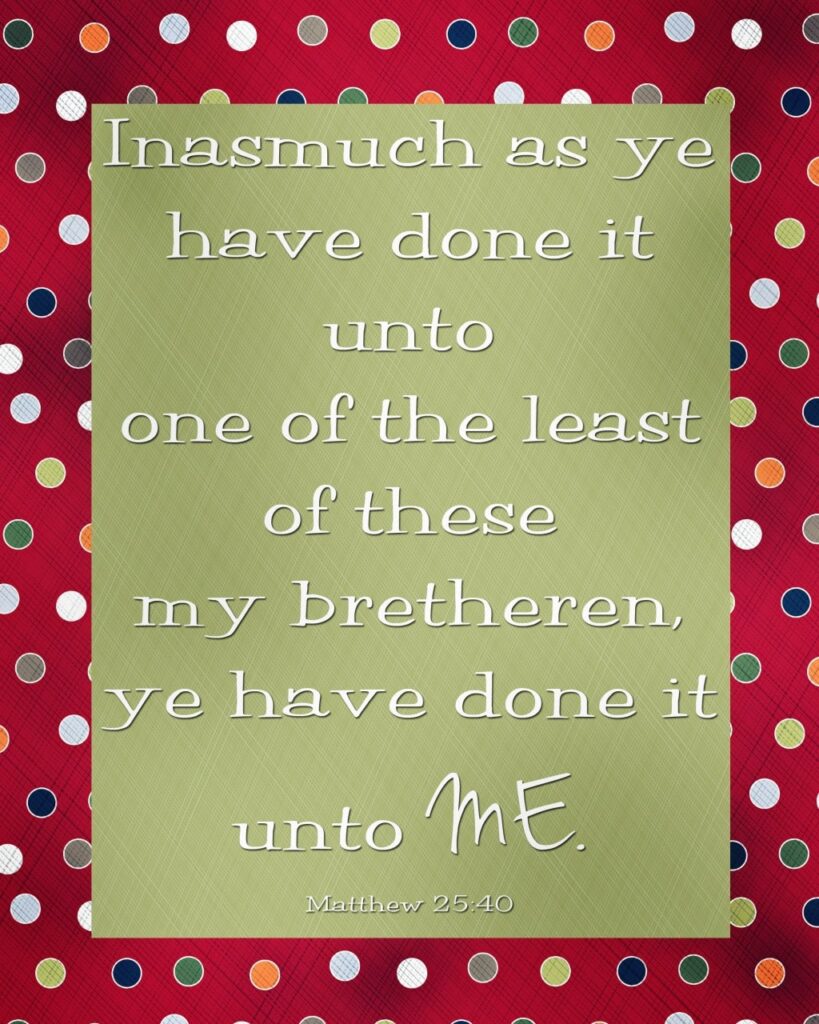 "Inasmuch as ye have done it unto one of the least of these my bretheren, ye have done it unto me."
Matthew 25:40
To learn more about my beliefs:
Why Are Your Favorite Bloggers Mormon?