Warning: Post may be offensive to some viewers. Subject matter contains potty-talk and adult themes. Viewer discretion is advised.
*Disclaimer: The problems presented may or may not come from personal experience. Some problems are based on feedback from other women.
There are some things I will just NEVER understand:
– Why people throw shoes around power lines
– Why all USB cables can't be "one size fits all"
– Why any girl would be with a man that had naked-silhouette mud flaps on their truck, or balls hanging off their trailer hitch.
– Why I crave gas station nachos and those nasty pink frosting cookies
– Why dogs eat their poop
– Why kids don't like going to bed
– Why one box of mac & cheese is never enough, but two is WAY too much
AND, why men can be…………..so difficult to share a bathroom with!
My previous post of
Sharing A Bathroom With a Man
didn't even begin to touch the many obstacles women are faced with (I received dozens of emails and comments) …so, I'm going for another round: Part 2. (Or, since we're entertaining potty talk here, maybe I should say "number 2")
Problem – You catch husband using the tweezers for your face to pop his zits, get food out of his teeth, peel sunburn skin, pull his tick out, clean gunk from his toenails, and pluck nose hairs.
Oh, my. No amount of rubbing alcohol could sanitize the images burned into my mind from this nastiness. I simply have to get new tweezers.
Tweezerman's Tweezers
are the best rated buggers around! Has been a "Best of Beauty" winner for 8 years in a row. A little more pricey ($20) than your average, but hundreds of viewers can't be wrong! And, being pink couldn't hurt your cause either. Let the dude have your tainted, germy, black ones and their will be less chance of mixing them up! Besides, most men would naturally grab the black over the pink.

Problem – You're taking a shower with the hubs. You are engaged in pleasant conversation and feeling so emotionally fulfilled…thinking you might ACTUALLY be "in the mood" when your suddenly trapped in a hot-box filled with the smell of urine (AND, it's not yours!).
That's right, the dude just starts peeing within inches of your feet and the extra humidity amplifies the smell, making you want to hurl. This has happened a number of times to me! I don't feel like I ask a lot of my husband, but I do have a few rules…and this is definitely against the rules. So, this problem is also easily remedied….check it out… Okay, I don't know the official name of this but, you know that thing that junior high kids do where they make their wrist limp and flick their thumb and middle finger really fast. Then they whip it against your skin and it stings really bad. Remember? Well, sometimes husband likes to flirt with me like he is in junior high and whip me with his fingers. It hurts! But, the technique comes in really handy for pay-back time. You wanna pee while I'm in the shower with you? Make me breathe it? Make it sprinkle on my feet? Okay…then I will finger-whip you RIGHT THERE! It works. Pee stops abruptly and they don't dare try it again.
Problem – Despite the obvious placement and abundance of cleaning products in the shower, husband will NOT squeegee the door dry or spray with Shower Fresh. Hard water stains are the worst!
Am I alone here? Do y'all have sparkling shower doors because the hubs cares as much as you? Personally, I've given up on trying to change him. Aren't we always told as women that you can't change a man if they don't want to change? I've come to accept that and figure I just need to find an amazing shower door cleaner instead. And, oh…how I did. It's called "Works" and it works. Isn't that clever? But, the bummer is that I can't find it anymore. Wal-Mart seems to have some vendetta against me because anything I buy repeatedly, they stop selling: Blue Dep Hair Gel, Nathans Hot Dogs, Works, and Peach Mango applesauce in a jar. Grrr…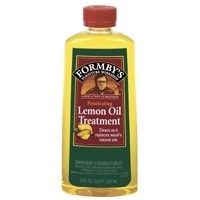 Anyway, thanks to lots of online helpers…I have a few suggestions to help you get that hard water off your doors: Oven Cleaner, Lemon Oil, and Pine Sol are all said to work miracles. I'm so up for a miracle. UPDATE – I use lemon oil to clean my shower doors all the time now, it's great!
Problem – You're doing your business on the potty when you reach over and there is no toilet paper. Husband didn't replace it.
So, you start yelling like a fool…"Hey, hey! Can someone get me some toilet paper?!?!" Silence. You hear the tv blaring, the kids fighting and you're out of options. You have no choice but to give a little shake to ward off excess drips and waddle over to the cabinet with your pants down around your ankles. You move as quickly and as smoothly as you can. But, the cabinet is empty of toilet paper…there's only some in the OTHER bathroom. All signs are pointing to that pretty towel hanging on the rack. You can just wash it and forget it ever happened. But, the hubs is in BIG trouble for this! Next time it happens, you totally plan on using HIS shirt that he draped over the tub (because at least he didn't throw it on the floor, right?) Other than that, all I can tell you is to "know before you go" and put a basket or shelf in the toilet room and FILL IT with TP.
Problem – Husband spits a big loogie (boogery pile of spit) in the sink, doesn't wash it down and it leaves a nasty film in the sink…the sink that YOU clean.
I really, really, super don't like cleaning this stuff up. That unmistakable film left behind requires extra elbow grease, extra 409, and a high tolerance to gagging. Why….WHY can't the dudes just take 2 seconds, turn on the water and wash the goop down while it's still wet and slimy? Oh yeah, two seconds is too much to ask. I forgot. I'm stumped on this one, ladies. Throw me a bone if you've got a solution.
Problem – You're showering with the man and you drop the soap.
It's not just in the prisons that you need to watch your backside. If I bend down to pick up the soap, I instantly hear "Nice. Do that again." I shudder, "Ew! Get lost!" It's a problem, a real problem. I'm always trying to bend over in such a dainty way to avoid such a vulnerable position.
Let me share a couple sweet moves I've learned: the lunge, the common courtsey… both spectacular soap-picking-up moves.
Good luck, ladies! Check Part 1 of this post to see additional problems and solutions! Of course, the ultimate solution is NOT to share the bathroom with a man. Y'all keep asking me to do a Sharing the Bedroom With a Man post. I'm not sure if I'm brave enough to touch on that one…we'll see.