Warning: Post May Be Offensive To Some Viewers. Subject Matter Contains Potty Language and Adult Themes. Viewer Discretion Is Advised.

Marriage Trials: Money, Infidelity, Lack of Communication, In-Laws, Punk Attitude, and Bathroom Sharing. Bathroom Sharing is a subject that is FAR too overlooked and ignored by Marriage Counselors, Psychologists, Clergy, Oprah and Glamour Magazine. Surely, if we could be more "open" about it the divorce rate would decrease drastically. Women need someone to talk to. We need to break through the wall, end the taboo. We must begin vocalizing the difficulties of sharing our bathrooms.
Welcome, this post. Let's address several of the issues and together we can find solutions and save our marriages!
Problem – Husband Won't Lift Toilet Seat So When You Sit Down Your Bum Gets Wet From His Pee Drips
Ugh! This one really chaps/wets my hide! Is it really too much to ask to
lift up
the seat before you pee? Honestly. I have found only ONE solution to this problem…
every time I sit in husband's pee, he is grounded from sex.
Problem – Husband Stands Up To Pee
I have been saying for ages that the whole concept of this is ridiculous. It is inevitable that pee splashes will get on the floor and on the toilet. It might be the manly way, but its so unsanitary. Not only do we (women) have to USE this bathroom too but we usually end up cleaning it too! How fair is that? If men want to clean the bathrooms or install a wall urinal, that's one thing. But if not, we need to band together and change this custom (I'm slightly teasing, but not really.) Oh wait, wow…as luck would have it, there is ALREADY an organization put in place for this very purpose…it's called Mother's Against Peeing Standing Up. (
http://www.mapsu.org/
) Join their campaign, print off their free posters, post their yellow ribbons, wear their t-shirts, drink from their mugs. Let the world know that we are putting our foot down!!
In the meantime, keep a container of Clorox Wipes on the back of the toilet. Next to the Clorox, place a dish filled with "
Toilet Time Targets
"…husband will love it. Kinda like Call of Duty, potty style.
Problem – Husband Uses Your Expensive Shampoo And If You Say Anything He Will Ask How Much It Costs
You know how it is. You're showering with your man, he reaches over and starts squirting your $50 dollar shampoo all over his head. Your eyes bug out of your head, you hold your breath and bite your tongue. And then…he washes his hair again, then his stuff, and then his hair! He's practically washing money down the drain! If he only knew… This is easily remedied by buying him "man" shampoo. But, it has to be specifically for MEN. Then you say things like, "Wow, you're hair smells so sexy! It's such a turn on!" Throughout the day, take deep whiffs of his hair, close your eyes and smile while sighing in a very feminine way. He'll never use your shampoo again. Try Redken for men…it's what we have in my shower…or I've seen lots of others at Wal-Mart/Target for even cheaper.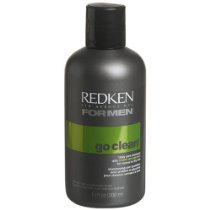 Problem – Husband Leaves His Clothes On The Floor
The most effective way to remedy this is to simply put a laundry basket IN the bathroom. It can be cute, don't worry…take a trip to your local
Pier 1
!
Problem – Husband Flosses His Butt With The Towel & You Forgot Which Towel It Was And Dry Your Face With It.
Why do men have to make such a scene when they dry their bum?? It's one thing to pat it dry with the towel because it's already clean from the shower. But, it's a whole other story when you are using the towel to floss and dig. As women, we like our towels to match and so it is easy to forget which is the bummy towel and which is the un-bummy one. Until we realize later that its not the baby that stinks, it's our skin…must have picked the wrong towel.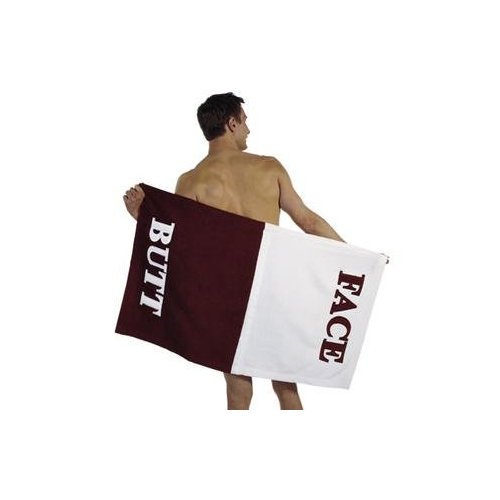 Problem – Your Getting In The Shower And Your Naked Body Puts The Hubs In "The Mood"…Which You Are Clearly Not Ready For
Two words for you, shower cap. Nothing is a bigger turn-off than being reminded of the grouchy lunch lady from junior high. My husband ALWAYS groans in great displeasure when he sees me walking past in my shower cap. Literally, he says "nice hat," (sarcastically) every single time I wear it. And, I say "Good, I'm glad you don't like it." Oh, I have a favorite shower cap. It's the
Spa Sisters Shower Caps
, they're nice and big…perfect for my big hair. Also, there are several different styles/patterns.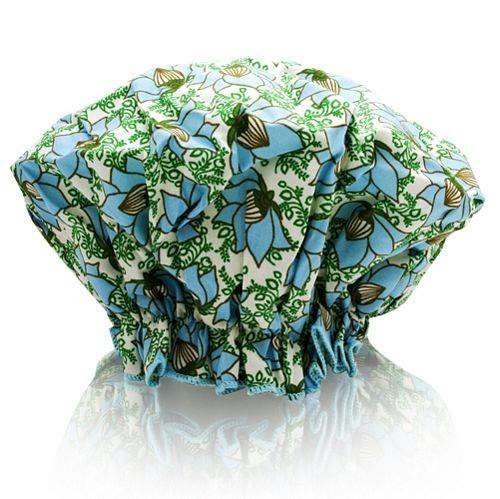 Problem – You Are Peacefully Taking A Shower When The Curtain Flies Open And Husband Is Rapidly Taking Pictures Of You With The Camera
Oh, this is such a helpless feeling! I usually squeal, huddle in the corner, while trying to splash water over my head backwards at my husband…hoping he will disappear. But, maybe….I don't know…maybe I'll start embracing it and bust out some sweet poses.
Problem – Husband Takes 30 Minutes To Poop, Stinks Up The Whole Room, & Causes You To Imagine The Stink Infiltrating His Skin & Hair Thus Making You Want To Stay Away From Him
You need
Poo Pourri
…
"spritz the bowl before you go and no one else will ever know!"
Sounds good to me! Place some on the back of the bowl, along with your Clorox Wipes, and Toilet Targets. Whenever husband uses it, say things like "Wow, your poop smells fantastic!" That will totally encourage him to use it every time…and hopefully flush sooner. It also helps to remove all reading material from the bathrooms.
Seriously, I better call it a day! I could go on forever…