You're a chauffeur, you're a cheerleader, you're a snack-maker, you're a coach… You're a soccer parent. Can you relate to Dan's experience below?
The term "soccer parent" is interchangeable with any other activity that we as parents allow our children to pursue. You could insert anything – tumbling, karate, band, cheer, dance, chess-club, scouts, all other sports, math… I use soccer as the medium for this post since it is what we do over here at the Jacobs home. Currently all four of my sons are on at least one team. We are about to hit a stretch of six to eight weeks where every night of the week, excluding Sundays, will include at least one if not several practices or games. Some people think we are crazy. Those people are only partially correct; we are better described as full-blown, bat-caca, bonkers.
When our oldest started soccer eight years ago, we thought it was pretty cute. All these pint-sized tots running around a ball that they tripped on more so than kicked, with goals occasionally being scored in the correct goal, made for 30 minutes of adorable entertainment. Back then a soccer season lasted about 6 weeks total. Back then we drove less than 3 miles round trip to get him to his games. Back then we only had one kid in soccer. Back then I could remember Saturdays and evenings devoid of soccer and the taste of strawberries (Lord of the Rings reference). I kind of miss back then.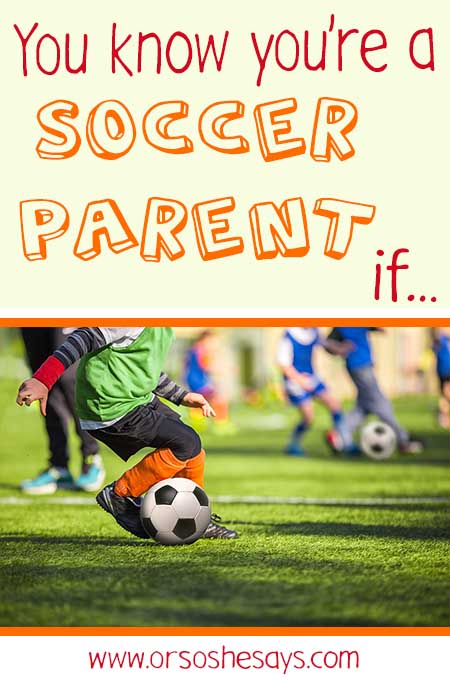 To all of you who are in the same boat sinking in a soccer schedule, or once again any other child pursuit schedule, as we currently are, I salute you sirs and madams. This stuff ain't for wimps.
You might be a soccer parent if…
*93.4% of the annual miles you put on your car can be directly related to soccer travel.
*You use yellow and red cards to silence your kids in church, and punish them at home.
*You know what a soccer "pitch" is (no, it has nothing to do with a baseball pitch).
*You actually know what the rule of "off-sides" is.
*You have given up patching holes in your walls caused by spontaneous indoor soccer games.
*You have attended 33 soccer games in a 6 week soccer season (having 4 kids in the sport can make this a possibility).
*You have yelled yourself hoarse and gone weak in the knees with excitement watching a match that ended in a 0-0 tie.
*You have the urge to rip-off your shirt ala Brandi Chastain every time your child scores a goal.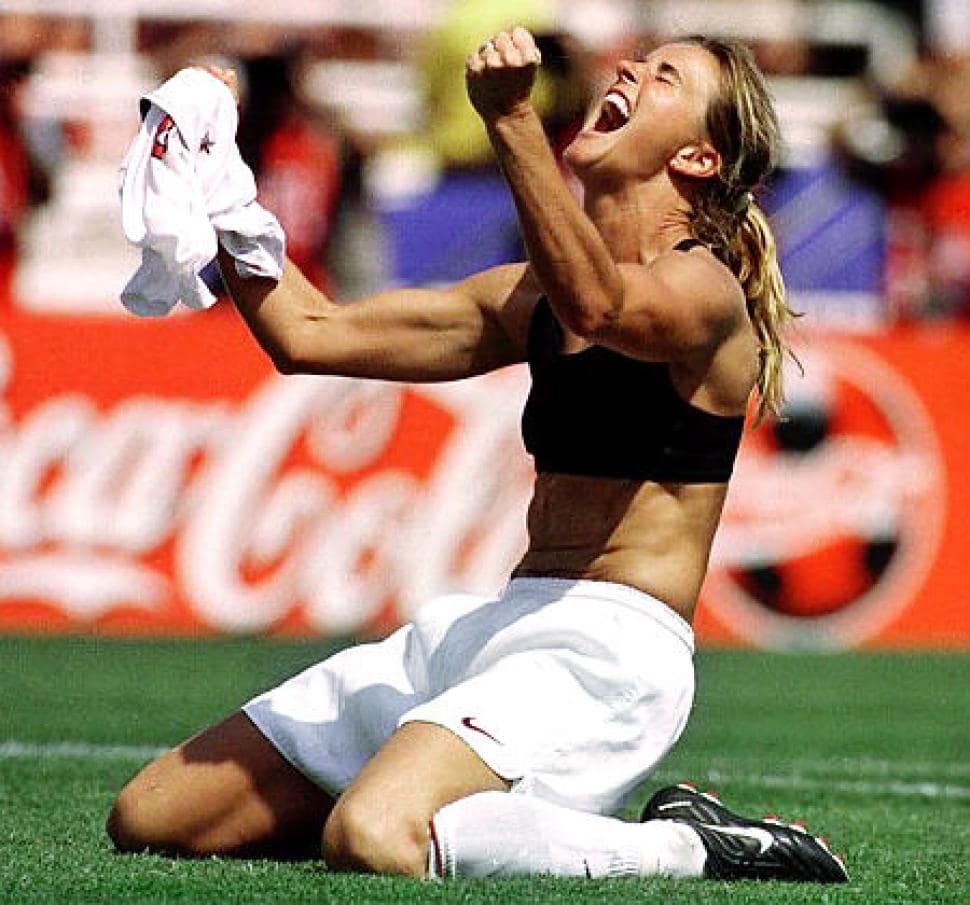 *You own a Sports Brella.
*You plan your vacation and holidays around whatever soccer tournament your kids are playing in.
*You have grown immune to the dead-skunk scent of shin-guard rot, pungent soccer sock decay, and rank body odor.
*You know how many goals make up a "hat-trick".
*The names "Messi", "Ronaldo", and "Müller" are spoken with reverence and awe.
*If you can sing the battle anthem for Real Salt Lake (or your local MLS team).
*You feel the need to clone yourself to make it to 2 games and 2 practices that are all at the same time in different locations.
*Watching your child take a header from a ball traveling at warp speed gives you an empathy headache.
*Viewing an opponent trip or cheap shot your child gives you violent thoughts.
*You can describe what a "nutmeg" or "panna" is.
*You haven taken your child to soccer club at 6:00 am, soccer practice at 4:00 pm, and a soccer game at 7:00 pm… all in the same day.
*You understand that the months January – December to be soccer season.
*You, with more courage than the proverbial mailman, have braved rain, snow, sleet, hurricane-strength wind, hail, plagues of mosquitoes, lightning, and heat worthy of Lucifer's kitchen to watch a soccer match or a 2 hour practice…
If you can appreciate any of this list, then you too might just be a parent of a soccer player.
If you liked this post, check these out, too!
24 Truths Learned at Parents University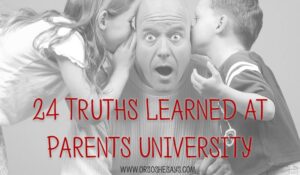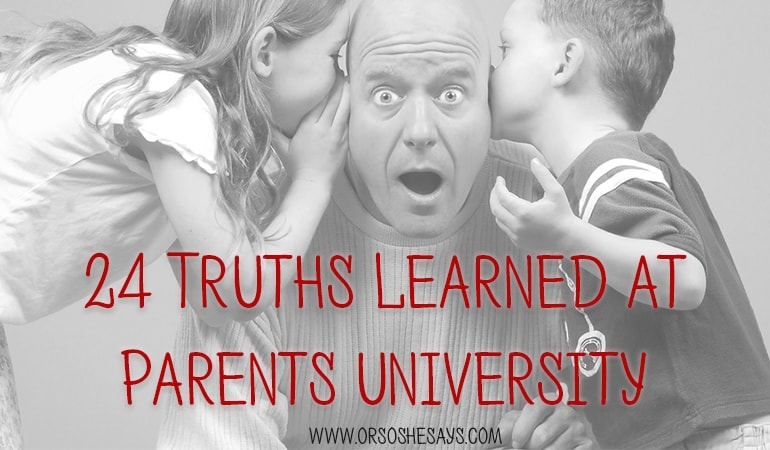 Raising Gentlemen: Encouraging My Sons to Treat Girls Respectfully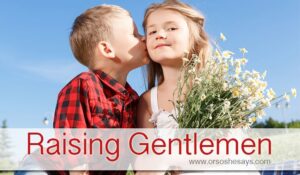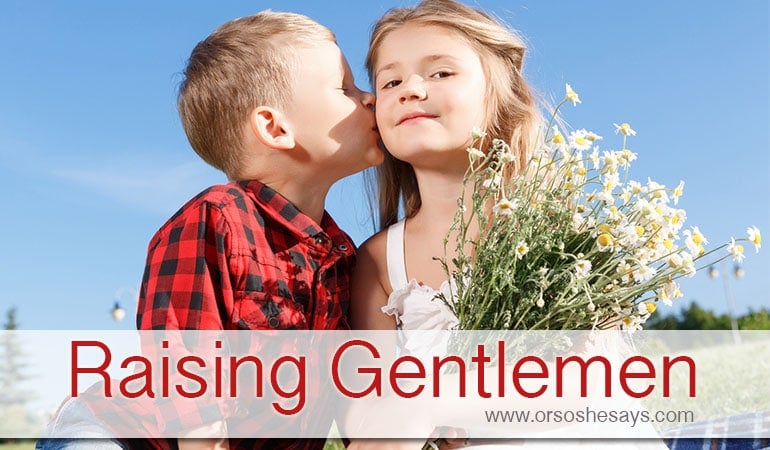 Connecting With Older Kids – 15 Tips to Try