Baked Pastrami Sliders are a delicious (and darling!) meal you can be sure the whole family will enjoy.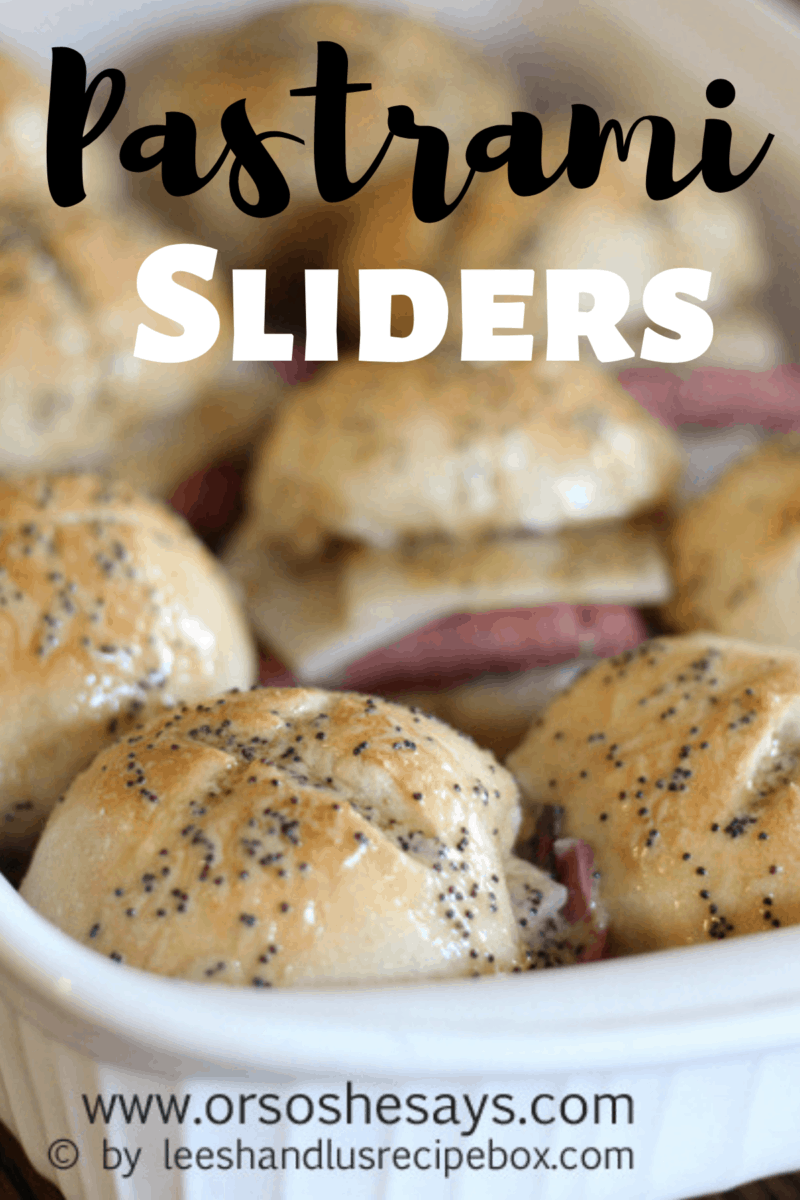 Baked Pastrami Sliders
If you need a dinner idea for your St. Patty's Day, tonight we have you covered! A couple of years ago I wanted to have a festive meal for St. Patrick's Day so we tried corned beef and cabbage. I really liked it, but my picky eaters (ahem…my husband…) didn't really love it so much. This year I wanted to try something different with similar a flavor profile but something a little more familiar. Enter these scrumptious little baked pastrami sliders. They definitely are not a authentic Irish meal, but they sure are delicious, so I hope you can forgive their lack of authenticity.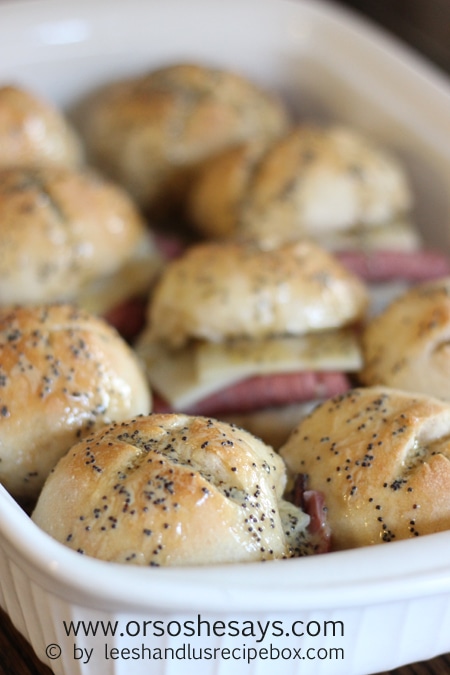 There are a couple of reasons why these heavenly sandwiches are so perfect. 1) You can make them ahead of time (or not!). We happen to love make-ahead meals. Dinnertime always seems so much less hectic when I put in a little thought or effort before 4:30. 2) They all come out of the oven at the same time and are ready to serve. This may not seem like a big deal, but it seems like when we have panini or other hot sandwiches for dinner they are never all ready at the same time so it makes it harder to sit down and enjoy dinner together. And last but not least, 3) They come together super quickly–no slaving over a hot stove all afternoon!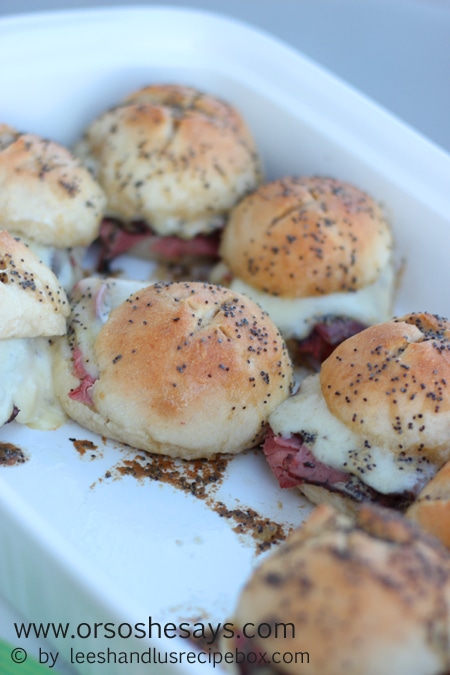 Start with your favorite rolls. Pretzel buns or any other hearty roll would be perfect here. Split them open and spread dijon mustard on the insides. Assemble each sandwich with pastrami (we used turkey pastrami) and swiss cheese. Put all the rolls together in a 9×13 or similar-sized baking dish. Whip up a quick buttery poppyseed glaze and spread/pour it evenly over the assembled sandwiches. Cover and bake until it's all perfect and melty!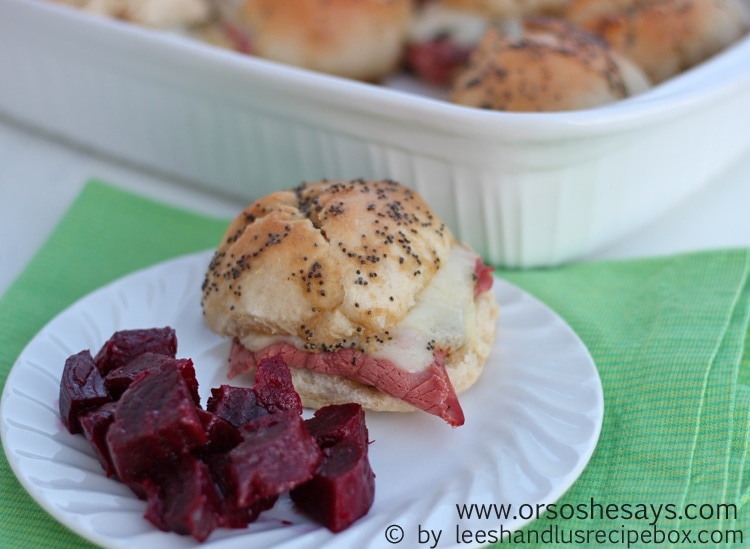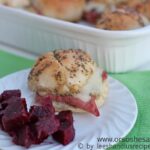 Baked Pastrami Sliders
Pastrami, Swiss cheese, and Dijon mustard on rolls and baked in a buttery poppyseed glaze.
Servings
12
-24 sandwiches
Ingredients
24-

ish rolls

Dijon mustard for spreading inside rolls

1

pound

pastrami

beef or turkey

sliced Swiss cheese

1/2

cup

melted butter

1 1/2

tablespoons

Dijon mustard

1/2

teaspoon

Worcestershire sauce

1

tablespoon

poppy seeds
Instructions
Preheat oven to 350.

Slice rolls open and spread the top and bottom of each one with Dijon mustard.

Layer pastrami and cheese inside of each roll and then place all the rolls inside a foil-lined baking dish.

In a small bowl, mix together the melted butter, mustard, Worcestershire Sauce and poppy seeds. Brush mixture over the tops of the sandwiches.

Cover with tin foil and bake at 350 for 15-20 minutes until cheese is melted and meat is heated through. Remove foil for the last few minutes of baking time.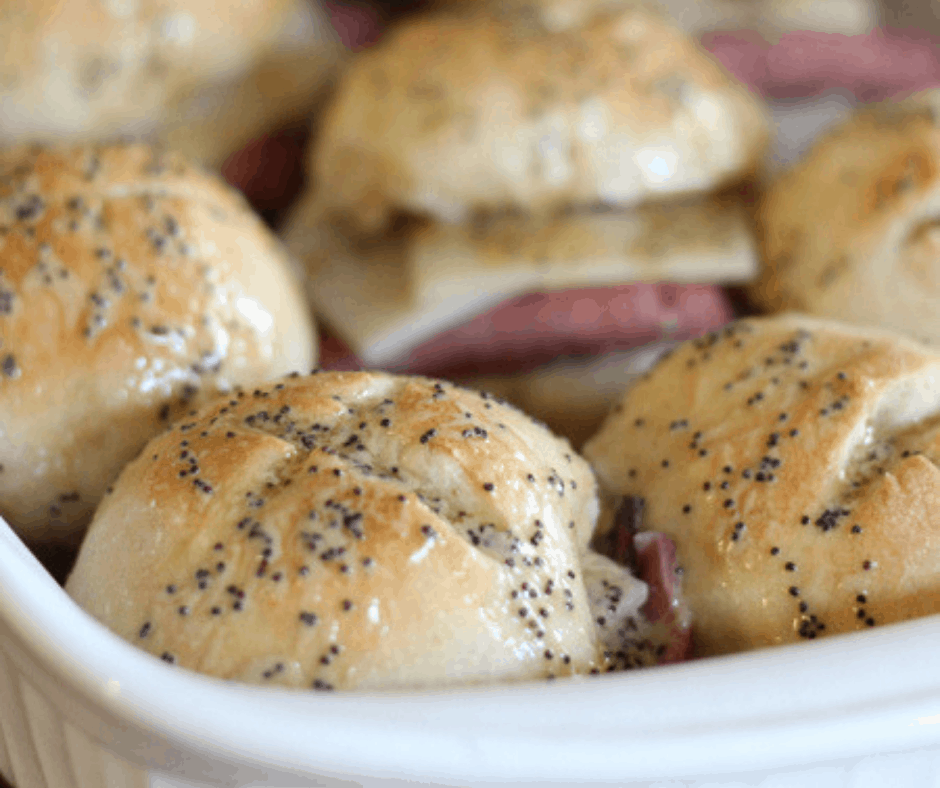 If you liked this pastrami slider recipe, then you'll love these, too!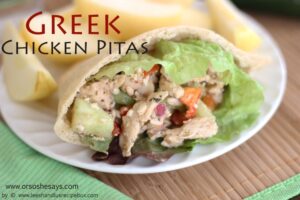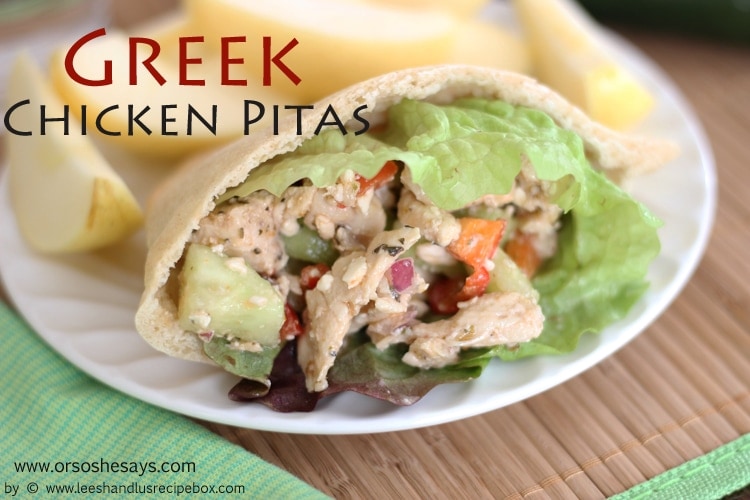 Chicken, Feta, Spinach Sandwiches with Cucumber Ranch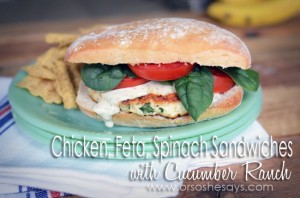 Irish Soda and Buttermilk Scones