Hello everyone! It's Veronica and I'm so excited to be here this month sharing a fun Family Night idea with you: teaching kids not to gossip. I know Mariel has explained the concept of Family Night before, but for anyone new to this idea, we basically gather our family once a week, we have a short lesson, play some sort of game and then have a treat at the end. It's such a great way to reconnect as a family, but also a great time to teach your children in a fun and uplifting way.
Onto our Family Night… TEACHING KIDS NOT TO GOSSIP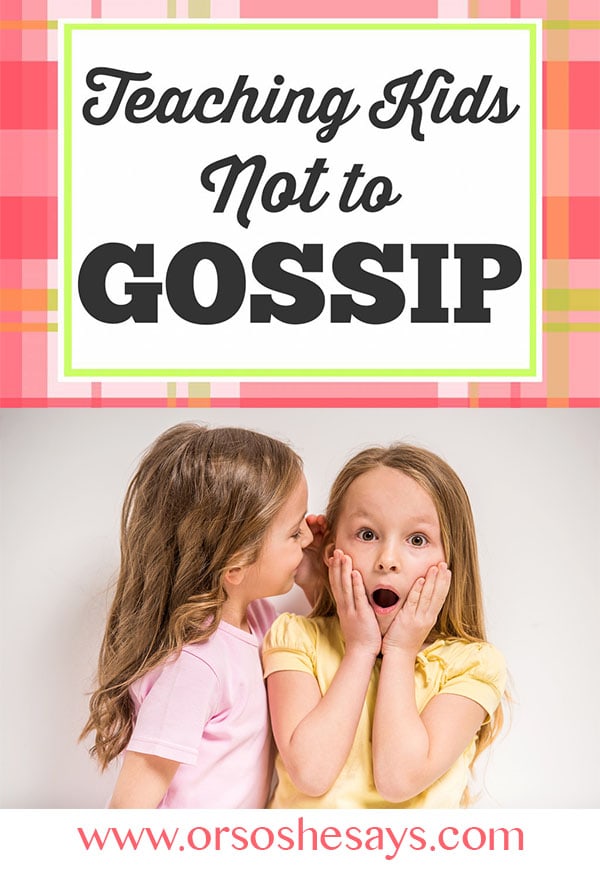 When school gets back in session, I always feel a bit nervous for my kids. I want them to learn new things, make new friends and be happy as they go through their school year. But, it doesn't seem so easy anymore. The world seems to be a lot harder to navigate than it was for me as a child. They deal with so much pressure, beginning at very young ages. Friendships seem a bit trickier at times and it feels like more kids struggle with a good solid sense of who they are. And with the awesome tool of social media, these things seem to be magnified. One of the other struggles they face is gossiping. It's been around forever, and always will be, unfortunately. It can be so damaging and destructive to anyone involved. Recently I've seen the effects gossip can have, so I wanted to take the opportunity to teach my kids about it. I think it's a great reminder for ALL of us, regardless of our age.
I'm going to share some ideas with you, but feel free to use the ones that fit for your family. You don't have to do them all.
FAMILY NIGHT: Teaching Kids Not to Gossip
LESSON:
*Talk about what the meaning of gossip is. (The dictionary states that gossip is "idle talk or rumor, especially about the personal or private affairs of others.")
*Discuss with your kids why gossiping is so damaging.
*Talk to your kids about what happens when a pebble is dropped into the water. It creates a ripple effect, and continues quickly across the water. There is no way to stop it once it begins. Compare this to gossiping. Rumors spread quickly and can hurt people. We can can spread goodness just as easily. Kind words also create a ripple effect and can strengthen and uplift others. Encourage your kids to say kind things about their friends and family. Discuss ways they can avoid being part of gossip. I like the old tried and true saying, "If you don't have anything nice to say, don't say anything at all." It's as simple as that! 🙂
*Share a personal experience you've had with the effects of gossiping and/or ask them if they've had any they want to share.
OBJECT LESSON:
Take a small bowl and a tube of toothpaste. Make some "gossip" statements while squeezing some toothpaste out into the bowl, such as "So-and-so is so stupid!" Keep making statements, and after each statement squeeze more toothpaste out into the bowl. Once the tube is empty, pass it around with the bowl of toothpaste and ask each person to try to put the toothpaste back into the tube. They can't. Gossip and ugly comments, EVEN IF THEY ARE TRUE, can't be taken back. Once it's out, it's out.
GAME:
TELEPHONE: Yep! The old-fashioned game of "Telephone" that we all grew up with.
Instructions: Have everyone sit in a line. The person at the beginning of the line thinks up a phrase and whispers it to the next person in line. That person whispers it to the next person, and so on until you get to the last person. The last person then calls out what they just heard. Typically the phrase changes as it goes down the line, so it's rarely the same phrase as the first person started with. Have the last person then go to the front of the line.
At the end of the game, remind them of how easily things can be twisted and changed. Once you say something, you no longer have control over what happens to that statement. There really are two sides of gossip that you can teach about from this game. Telling and believing. It's one thing to start the gossip, it's another to believe it and then retell it. When things are repeated, even with the best intentions, things can change so easily. It CAN stop with us. Encourage them to use good judgement and ALWAYS strive to be kind in the things they say about others.
TREAT:
There are so many amazing treat ideas on "Or so she says". I've picked one of my favorites for you to try. The trick for me with the treats for Family Night is KEEP IT SIMPLE. I find that when I have grand intentions of a fancy treat, many times it doesn't go as planned. So be nice to yourself. Keep it simple. These cookies really are as good as they say. And the best part is there is no rolling out, so they are super easy!
Soft, Chewy, & Pretty Much the Best Dang Sugar Cookies in the World!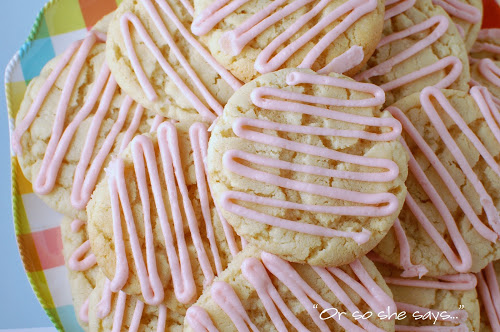 Here's a fun printable if you would like to put it up for the week as a reminder. Download printable here.
Need more family night ideas?? Check here for lots of great ones: Family Night Ideas