Hi again! It's Jeanie from Create & Babble, back today to share a tutorial on how I made this pretty banner using tulle circles. There are so many occasions where this banner could be used: baby showers, wedding showers, birthday parties or in my case: no occasion at all! Besides this banner being incredibly easy to make, it costs next to nothing to make!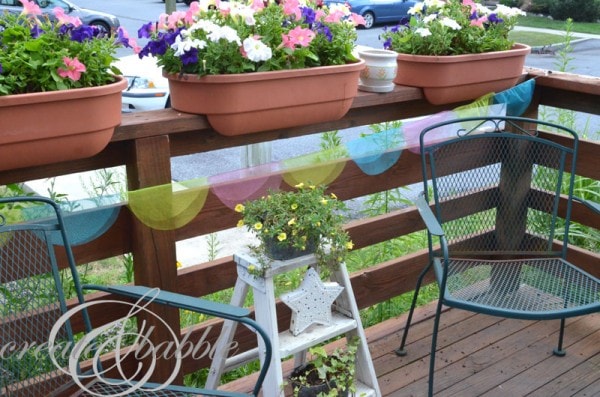 All you need to make this banner are tulle circles in the color(s) of your choice, sewing machine or needle and thread. I had some tulle circles on hand. Why would I have tulle circles on hand? Well, they came in a grab box from Pick Your Plum. I had no idea what I was going to do with pink, yellow and blue tulle circles at the time.I don't know about you, but when I look at tulle circles, I immediately think of mints in them tied up with a ribbon used as shower favors. We can do better than that! So I just held on to them until I came up with this idea! Tulle circles are easy to come by and are inexpensive. JoAnn has them for $2.99 for a pack of 25.
For the banner that is on my deck, I just sewed one continuous line of circles by sewing straight down the middle of the first circle from one edge to the other and then added another circle and just kept sewing until I got the length I wanted. If you don't have a sewing machine, these can certainly be hand sewn together, but will take a bit longer to make.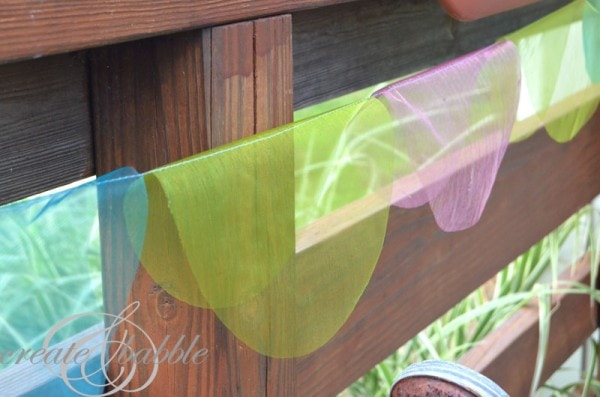 When you hang the banner, the circles will fold over themselves creating a pretty, scalloped edge.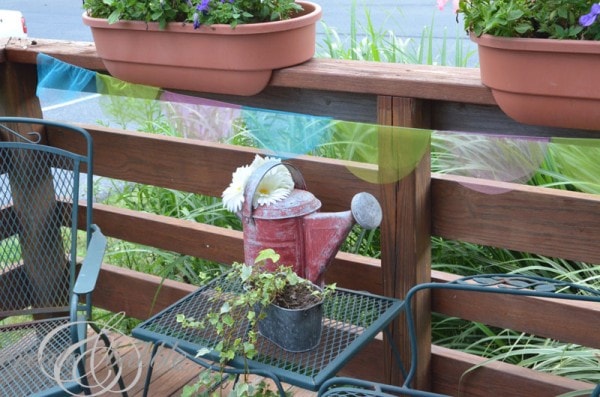 I think the colors I had worked out well coordinating with the flowers on my deck.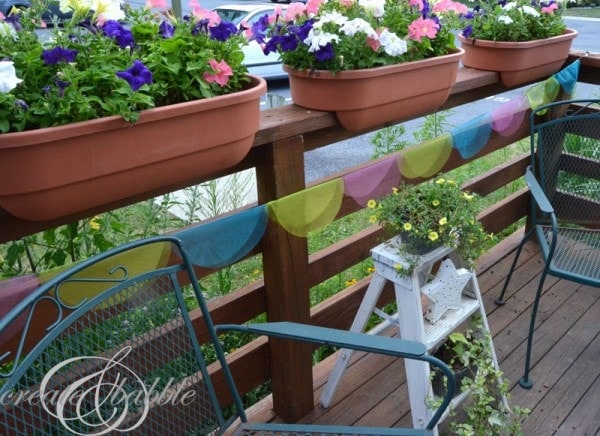 I had more tulle circles so I made another banner but wanted to try something just a little different. When I sewed these circles together, I overlapped the edges to get a more "scallopy" look.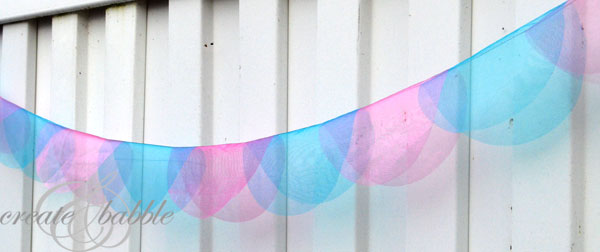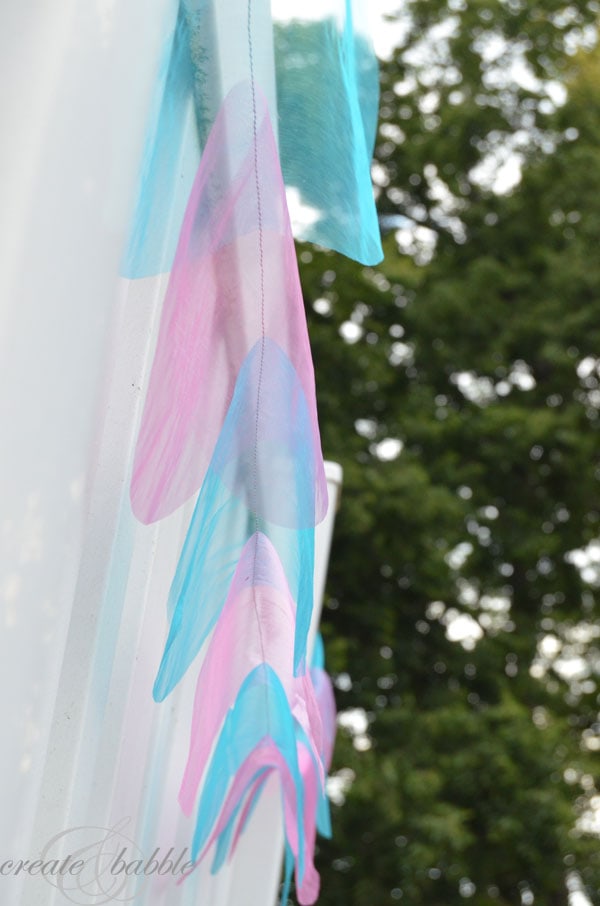 I love how these turned out – I like the airy, floaty feeling of them. Too bad I didn't think of this last year for my daughter's wedding. How pretty they would be in all white or ivory!
I hope that tulle banner tutorial prompts you to use your craft supplies in a different way.
I'd love to have you come visit me at Create & Babble, where I recently gave an '80s hunter green table a new, updated look with homemade chalk paint. You gotta see the "before"!
Until next month, stay cool!
This post sponsored by: Craftsy ~ online craft courses