It's here! The long awaited LOVE series… ahhh… Forever My Valentine! Each day this week, 'Or so she says…' will feature one blog reader and get a sneak peek into their love life… their favorite things, what makes their marriage work, and so much more.
To make things extra special this year, Get Away Today has offered to throw in a romantic 3 night San Diego hotel stay & I'll throw in a $200 Visa gift card to one of the 5 couples featured this week. The couple that wins will be the one who gets the most contest entries at the bottom of their post. So, if you want to support the couple you're reading about and help them win, be sure to help them earn some entries! They only have ONE DAY to earn their entries… the day of their post, until 10pm MST that very night.
Today, meet Chris and Sharon!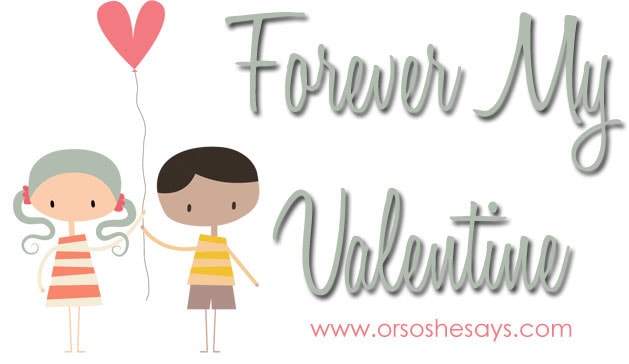 Our names are Chris and Sharon Thornblad. We have been married for over 20 years. We have 3 children; 2 girls age 17 and 11 and a son age 15. We have three jobs between us, church callings, volunteer jobs, sports activities and more. Our lives are busy but we wouldn't have it any other way. We love our children, our home our friends and our family, but mostly we love our marriage. We were married in the Salt Lake Temple over 20 years ago. We lived in Cedar City until I finished college, then moved up to Davis County to be closer to family. We've lived in several places since then, but have settled in Farmington. We love it here and plan on staying for a very long time.
How did you meet?
We met on a pile of laundry. I was a student at Southern Utah University in Cedar City, living in the dorms. I had met and made friends with a guy named Aaron. One day in February I was feeling lonely, so I went down to the common room in my dorm. As I was sitting near the fireplace, Aaron came by with his basket of laundry. He sat down to talk to me, and while we were talking this guy, who looked like death warmed over, came down and sat on top of Aaron's laundry. Aaron introduced him as Chris, his best friend who works graveyard shifts and just woke up. That was our fist meeting. Romantic, right? 🙂
What did you do on your first date?
Our first date was about 2 weeks later. We had gotten to know each other a little and, unbeknownst to either of us, we wanted to date each other. One night, Chris had another date set up and I was hanging out in the dorms. Suddenly, Chris and Aaron walked through the doors and Aaron said, "Sharon, Chris's date stood him up. You get to be his date tonight." The four of us first watched a movie, "Noises Off" and then spent the entire night talking and just hanging out. By morning we were holding hands and making plans for the next night. We spent every day together after that.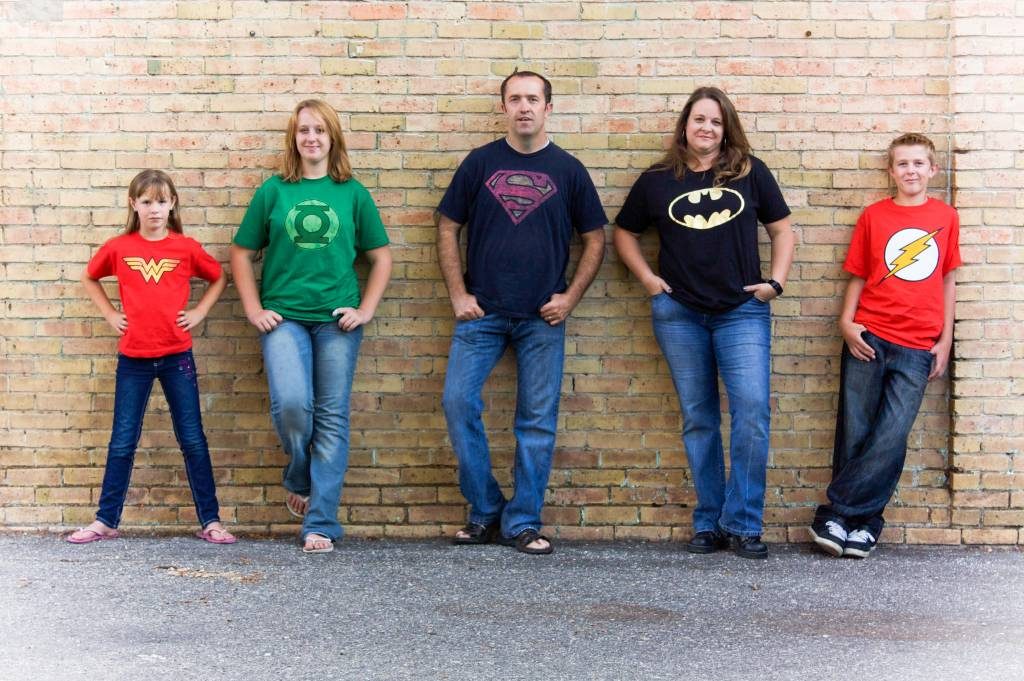 What is the best romantic get-away that you've been on with your spouse?
Our best romantic getaway was our 20th anniversary. Chris had been telling me for months that he was going to take me to Disneyland, just the two of us. I kept telling him he was crazy. We couldn't afford it. There was no way. Finally, one day, he told me again that we were going. I just laughed. Then he told me that the tickets were purchased, the arrangements were made and all I had to do was get the time of work. Disneyland is our favorite place and it was amazing to go back. We did a lot of things that we'd never done before. We splurged and had lunch at the Blue Bayou. We got our caricature painted. We piloted the Mark Twain riverboat, and many other things. It was fun, relaxing and very romantic.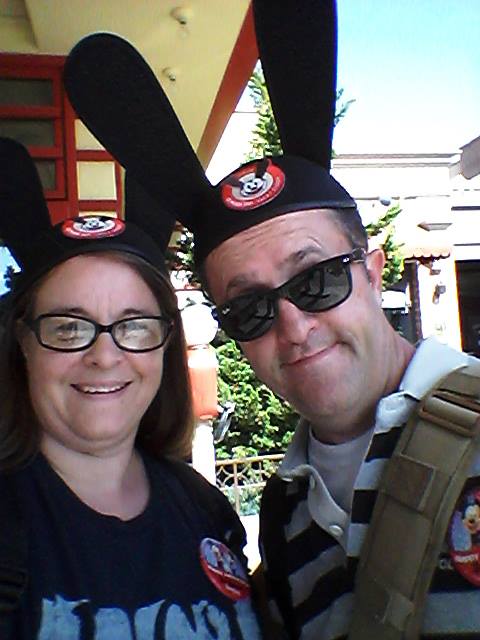 What would the ultimate romantic get-away be?
Domestically, our romantic getaway would be Hawaii. We've both always wanted to go but have never had the chance. If we could do anything, though, the ultimate would be Europe. We would do a tour and take in places like Paris, London, Germany, Switzerland, Scotland and Ireland. Neither of us have ever been out of the country and we both love the history, culture, art and beauty of Europe.
What are your songs or favorite albums that make you think of each other?
When we were dating, The Lion King was just coming out. As I said, we are both huge Disney fans so we were really excited for the new movie. That soundtrack always takes us back to that summer and great times we had getting to know each other and falling in love. Sleepless in Seattle also came out around that same time and that sort of became our movie. We watch it on or around Valentine's Day every year. We love the music in that movie as well. "When I Fall in Love" is our song. Chris tells me that the
Carpenters
always remind him of me and how much he loves me. I've been a fan since I was a kid and I listened to them a lot in my dorm room while we were dating.
If you were to make a special dinner for him, what would you make??
Lasagna. Chris loves lasagna, especially mine. Every time I make it I have to make extra so he can have some to take to work for lunch later in the week. I would also include garlic bread and salad, maybe salad from Olive Garden. He loves their salad.
What is the coolest gift you ever bought him?
The best gift I ever got for Chris was a picture. We were talking one day and he was telling about his "creative heroes". Chris is a very creative man and he admires that quality in others. He told me that he would love to have a picture of his creative heroes all together but was sure it would never happen. I commissioned an artist friend of mine to make it happen. As a result, Chris opened up a drawing/painting on Christmas morning of Walt Disney, George Lucas, Steven Spielberg, Dr. Seuss and Jim Henson. He cried.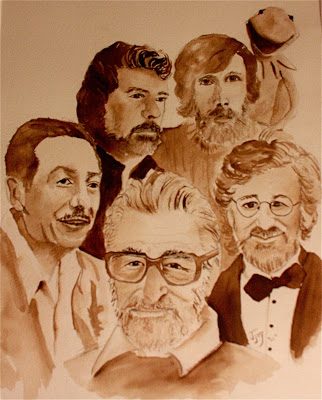 If you could give your husband anything, what would it be?
I would give Chris a new camera. He is a photographer, a great one, and "gets along" just fine with the cameras he has. However, they are old and a bit worse for wear. It would cost more than I can afford to get him a nice new one right now, but if I could I would.
What are your favorite things that your husband has given to you?
My favorite gifts from my husband are the ones that have special meaning. We enjoy giving each other things that reflect what is important in our lives at the time. One time, Chris was reading Tom Sawyer, his favorite book. On the anniversary of our engagement he gave me a doorknob because that's what Tom gave Becky as her "engagement ring". Another time, we were (and still are, actually) in love with the movie Leap Year. Chris bought me a Claddagh ring, complete with the history of it and rules for wearing it. I wear it almost every day.
Finish this sentence: 'It makes laugh when my husband…'
dresses up in his corn suit and rides his unicycle – thus becoming a "unicorn". My husband makes me laugh all the time. He's a little crazy, but that's one of the things I love about him. Not only can be be a unicorn, but he also has a "bigfoot" suit, which is actually just a big foot. He also rides his unicycle around in his Darth Vader mask or playing his ukulele.
What are some every day ways that you show love for each other?
Our kids would probably tell you that we kiss a lot. Apparently it grosses them out. This is more than enough to make us do it more. 🙂 I work two jobs, so Chris helps out by doing the dishes, the laundry and cleaning up the house. I have a lot of friends who always complain about their husbands and how little they do around the house. I just smile and think about how lucky I am. Chris is very creative, as I mentioned before, and he's always got a new project or endeavor. The best way I've found to show my love and admiration for him is to be supportive in his efforts. I love all the things he does, from pictures to music to slideshows to unicycle riding and more. He amazes me constantly and I hope I have been able to show him how much I love him.
What are some things you like to do together?
We love to spend time together. We don't get nearly as much as we'd like with our busy lives. We enjoy being outdoors, hiking and seeing the beautiful things in nature. We enjoy movies and good food. Mostly we just enjoy being together. Some of our best "dates" are just getting out and going to the grocery store without the kids.
What is your favorite smell on your husband?
My favorite cologne on Chris is Obsession. I've always loved it and was really happy to find, when we got married, that it was his favorite as well. My other favorite smell on Chris is bacon, because that means it's Sunday morning and he's making one of his fabulous breakfasts! 🙂
Finish this sentence: 'I love my marriage because…'
I love my marriage because it's imperfect. We've made mistakes, we frustrate each other, we have issues, we have problems, we get angry and we get sad. What I love about our marriage is that all these things have not driven us apart but have brought us closer together. We have had more than our share of struggles and trials but we have come through them all stronger and more in love than before. We have more than love. We have respect. We have admiration. We have consideration. We have passion. We have forever and we plan to keep it.
~~~~~
Help Chris & Sharon win a romantic 3 night hotel stay in San Diego & $200 dollar visa gift card
from Get Away Today & Or so she says…
by earning entries for them! They have until 10:00 pm MST tonight to get as many as possible. Whichever Valentine couple featured this week gets the most entries WINS!
a Rafflecopter giveaway
How about a vacation for yourself??
Show your Valentine some love with a romantic getaway from Get Away Today! Choose from any of their 1,900+ destinations including Disneyland, San Diego, cruises, Hawaii, Mexico and the Caribbean. Book at www.getawaytoday.com or call 855-GET-AWAY to talk to any of their vacation experts. Use promocode: OSSS2015 to save an extra $10 off any 2-night or longer Southern California vacation package.