Okay, we have officially done this Valentine's Day scavenger hunt at home for the past 14 years… it's that fun! My kids, especially my younger kids, look forward to this Valentine's Day tradition every year. It's just something simple that I came up with because I was still pooped from Christmas and didn't feel like the kids needed any more toys. Can you relate? I decided that every Valentine's Day we would do BOOKS. Yay, for books! But, not just books… a Valentine's Day scavenger hunt!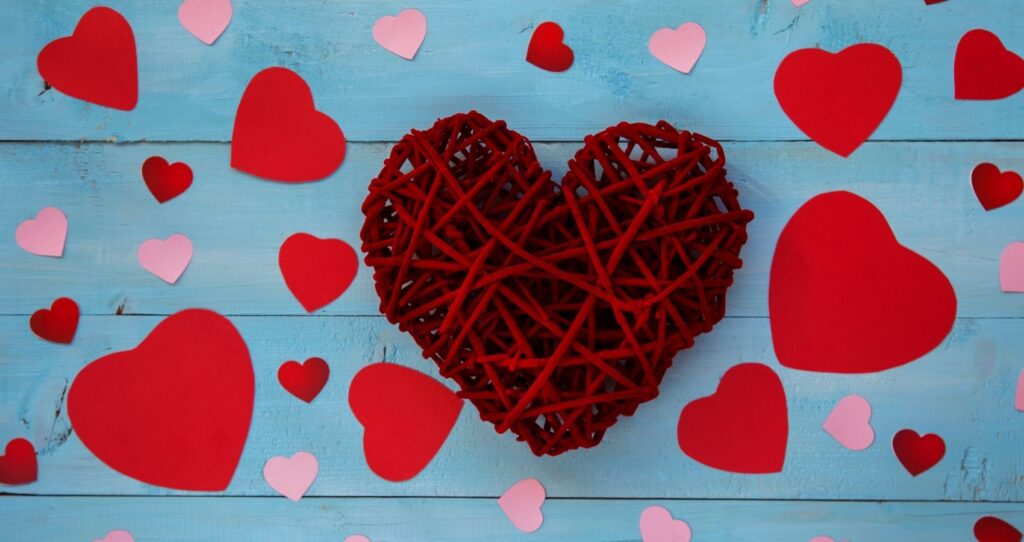 Valentine's Day Scavenger Hunt at Home
Although this family Valentine's Day idea takes a bit of preparation, it's really simple to throw together. In fact, it's actually fun to put together. Be sure to pull out your camera to film the scavenger hunt in action. This will create some fun memories!
How to Create a Simple Valentine's Day Tradition
Pick up one or two new and fun books for each kid. I usually pick one educational book, and one fun book.
Pick up 5 to 10 treats/snacks for each child
Write a little love note to each child.
Print off the 12 clue hearts (only use as many as you want.)
Hide the clues in the house (according to the clue before it.) Place a treat/snack with all or some of the clues (except the last one.)
Leave the books and love note (and maybe a more special treat) as the very last find of the scavenger hunt.
On Valentine's Day, give the kids an empty grocery bag to hold their scavenger hunt treats, and the very first clue. Remind them that they all have to stay together and read the clue together.
Don't forget to take some pictures or make a video of this cute way to celebrate Valentine's Day with the family!
Free Printable Valentine's Day Scavenger Hunt ~ Blank Hearts
Let's talk about the clues needed for this Valentine's Day scavenger hunt at home…
When creating the clues, I try to keep my kids running back and forth all over the house. So, if one clue takes them to the garage, I try to send them down to the basement next, and then up to the loft… might as well get a few extra calories burned before the treats are devoured! Plus, they love it.
For example, the clues may look like this:
1. Look where mom goes to relax.
2. Look in the coldest room. (candy included)
3. Look where you find the frozen pizza.
4. Look where Joey hides when he poops in his diaper. (candy included)
5. Look where dad keeps his secret stash of beef jerky.
… and on, and on. We do 11 clues and at #12 they find their stash of books with a Valentine's Card for each of them, written by mom and dad.
This is a picture from our first annual Valentine's Day Scavenger Hunt… seems so long ago…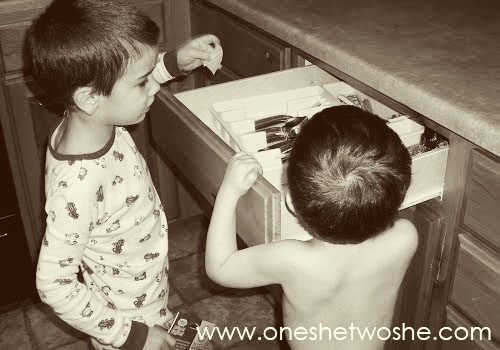 Printable Valentine's Hunt Clues
These printable Valentine's Day scavenger hunt clues are ready to print, cut out, and write on. Customize them to your own house and use as many, or as few, as you want.
Valentine's Day Scavenger Hunt Clues 1-6 ~ Free Printable ~ Click Here to Download
Valentine's Day Scavenger Hunt Clues 7-12 ~ Free Printable ~ Click Here to Download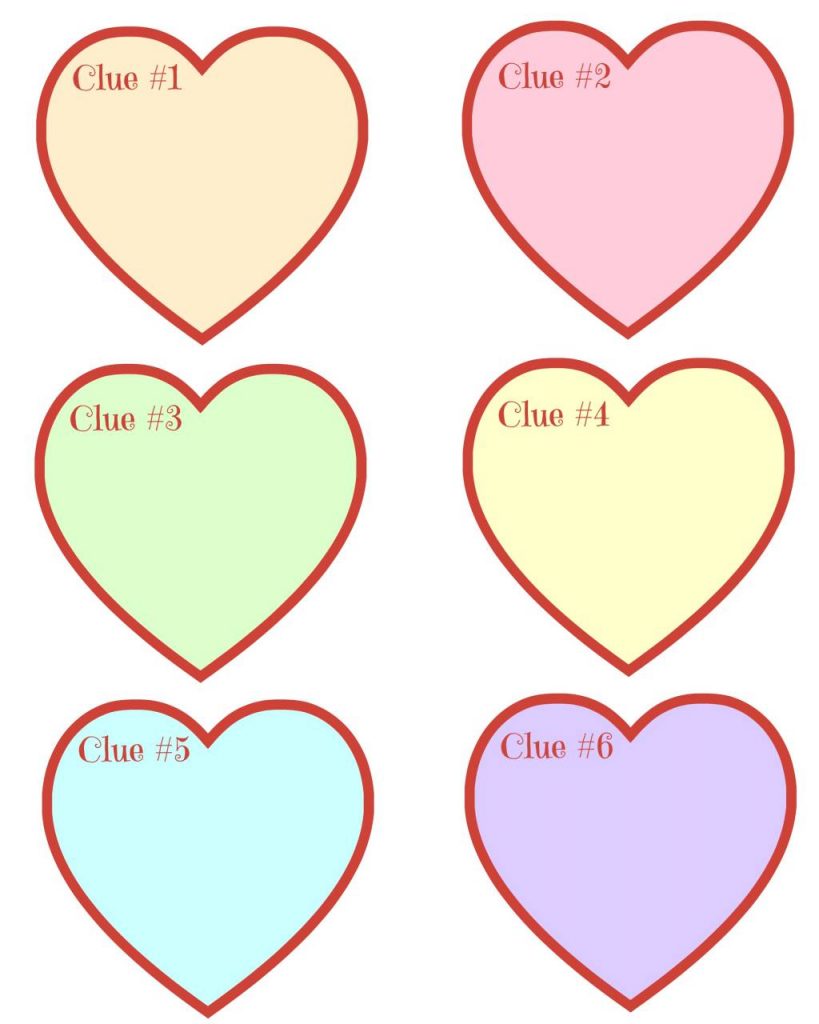 Valentine's Day DIY Bookmarks
These Valentine's Day DIY bookmarks are so easy to print and include with a children's book gift. You can print them on yardstick and add a hole and ribbon at the top. Or, if you want them to last even longer, have them laminated, first. Each one has a great quote about reading or books, and it comes with 3 on a page.
Valentine's Day Bookmarks ~ Free Printable ~ Click Here to Download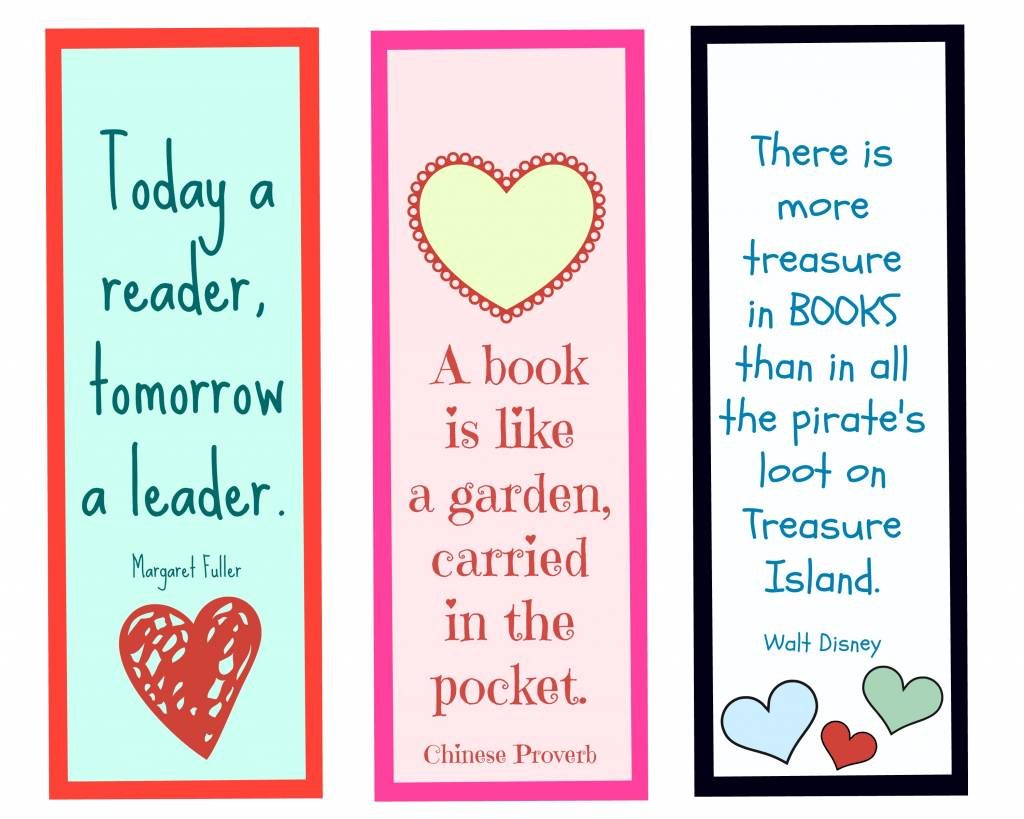 Best Children's Books to Give as Gifts
There are so many amazing children's books out there that can make a perfect gift. These lists will give you lots of book gift ideas, for kids of all ages. As a mother of 7, we have definitely read our fair share of books, and we made sure to include our favorites!
Pin This Image to Save Post for Later