This is a sponsored by Christian Tee Shirts. But all opinions are my own. #PoiseLinerLove

Today Liv is sharing her three tips for making your next Walmart trip better (sorry free babysitting isn't included!).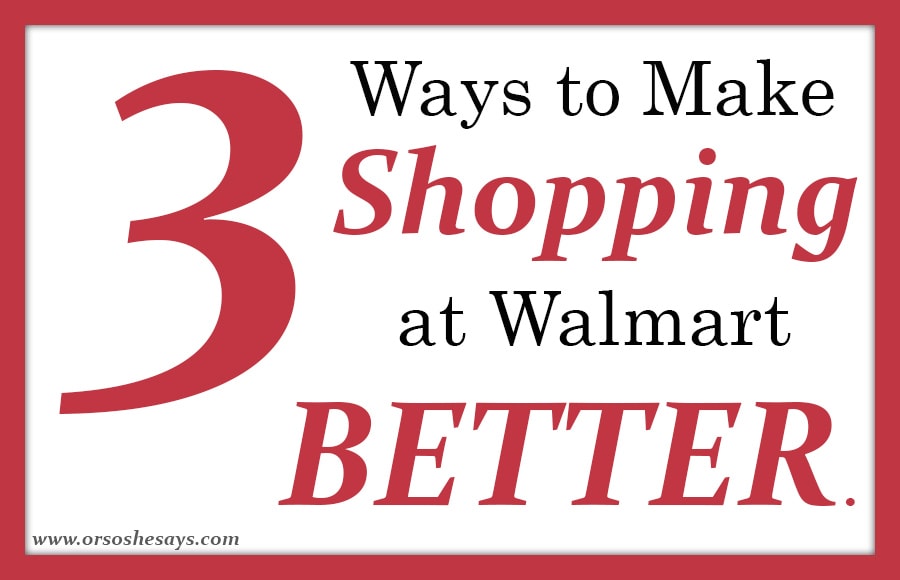 Hey everyone! It's Liv again, and today I'm going to share a bit of an embarrassing story with you before I get to my shopping tips. EEKS! Bear with me!
Have you ever had to send your husband on an emergency-feminine-product-run? Around Christmas, I found myself out with the kids at a Christmas Tree Festival. I was super-prepared with snacks, water, and plans to head to my brother's house nearby for dinner in order to avoid rush-hour traffic afterward. I arrived at my brother's with a big pizza to bake and was so proud of having navigated the crowds without losing either of my kids. They had enjoyed themselves and so had I! What a great afternoon, right?!
Then I took a bathroom break and realized I was out of tampons and needed something in a bad way. My brother's a bachelor so there wasn't a stash I could dip into at his house. My husband, Kevin, was due to arrive to join us all for dinner, so I asked him to stop at the Walmart literally a block away to pick up something for me. I tried to describe what I needed, but, bless his heart, he showed up with what was probably the first thing he saw on the shelf: Poise Liners.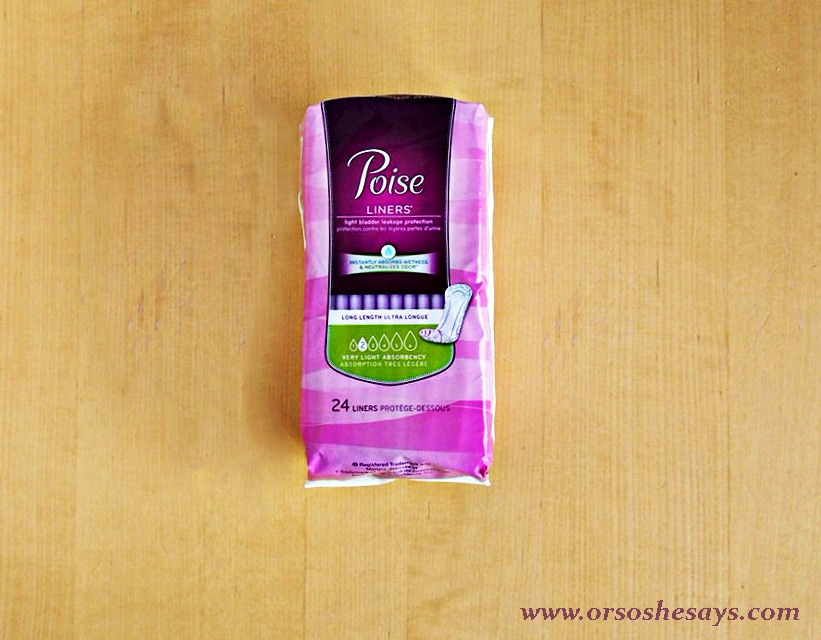 I was just so grateful to have something that I didn't care what he bought me! I took care of business and turned my attention to getting dinner prepped and to enjoying the rest of the night with family. My husband loves that when he goes to Walmart he can buy me whatever I need, plus a soda and some Sour Patch Kids for himself. Or, y'know, whatever amazing, shiny thing catches his eye when he's walking through the store. I'm really glad he didn't mind stopping at the store on his way home before joining us for dinner. It wasn't until the following month when I reached for my feminine care products that I realized Kevin had purchased Poise panty liners, which are actually intended for light bladder leakage use. Honestly, though, I hadn't noticed a difference in how they worked the month prior, so I continued to use the Poise liners without incident. I mean, no point going to the store if I didn't have to, right?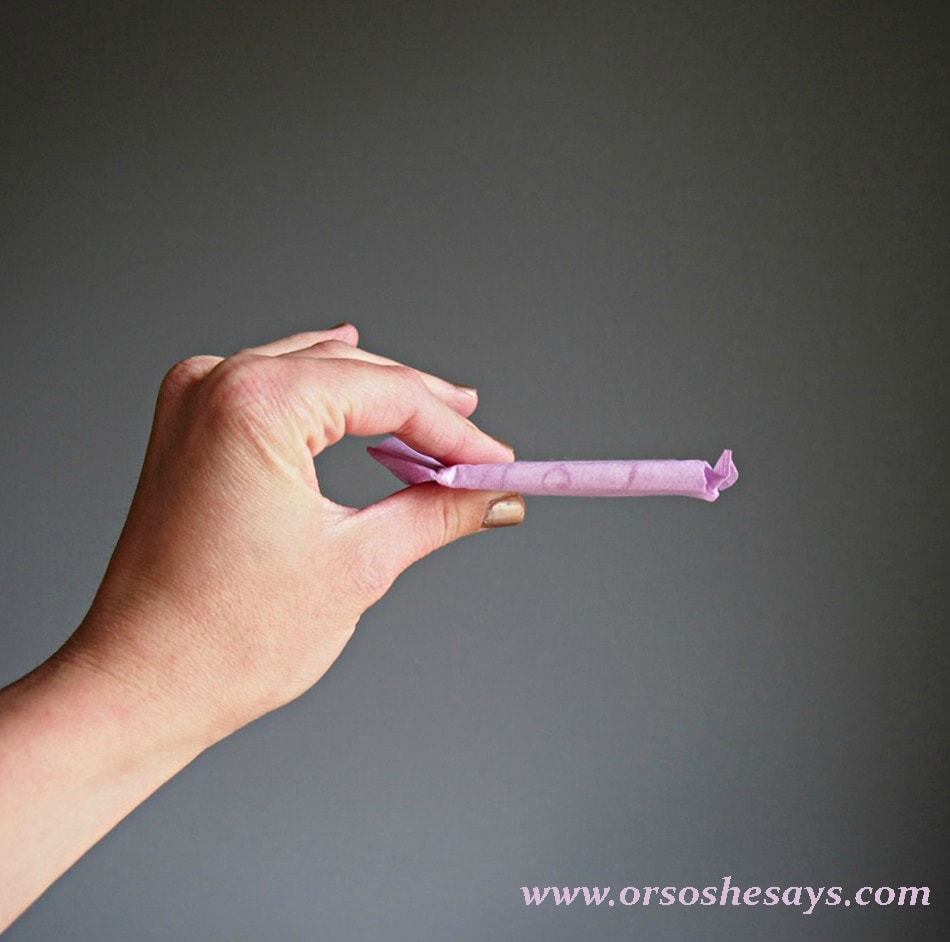 These days, with two kids, shopping can be a huge challenge. Whether it's for groceries or household goods, I hate securing everyone in the car, lugging them in and out of stores (which is no fun for them, right?!), searching for things on my lists, all the while trying to keep track of everyone. My kids are on a sitting-in-the-cart-strike lately and that's made even worse if we go to a store that doesn't have those cart add-ons so bigger kids can sit with smaller kids (I affectionately refer to those as my shopping-limo).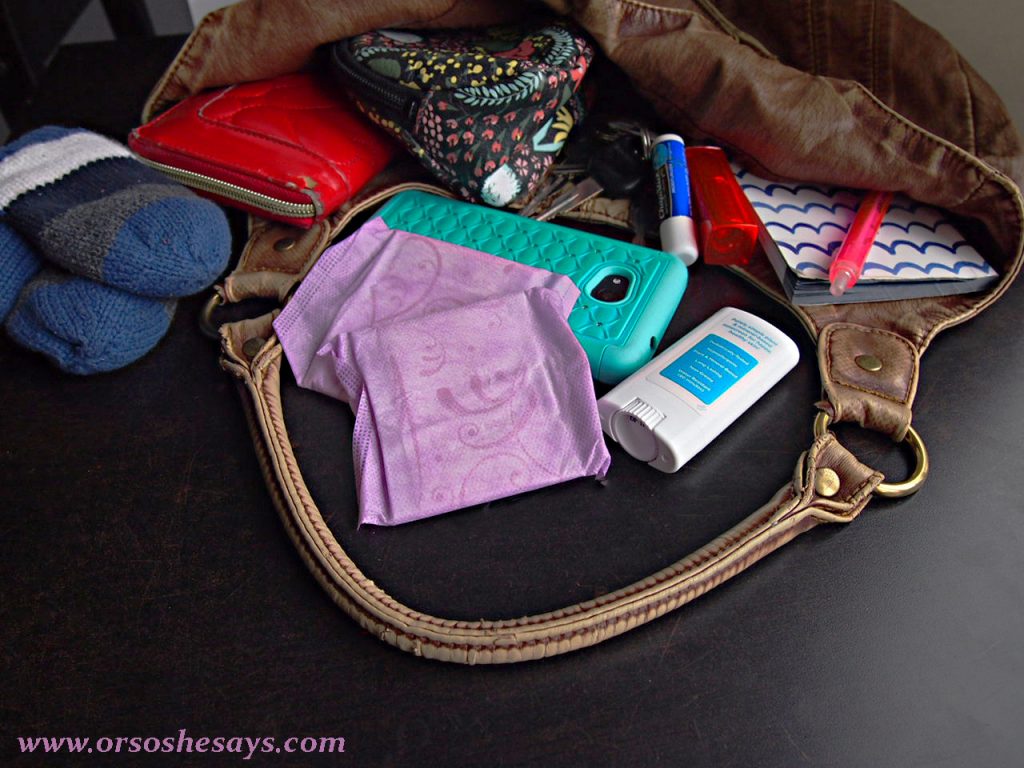 That being said, I love a store like Walmart that has everything I need in one place- feminine products, groceries, clothes, housewares, and even tomato plants (which I randomly bought a few weeks ago and am thrilled to report is still alive). I love not having to get only certain things at Walmart, followed by visiting other stores to get my remaining items. The kids love not having to traipse all over creation with me, too! The less time we spend running errands, the better.
So, want to know my three tips for making the most of your next Walmart shopping trip? Here ya go:
Organize your list by sections in the store. For example, if you always enter by the produce, put those items first on your list. The next items should be what's closest in proximity to the produce, like the bakery and/or condiments. If you can't remember how your store is laid out, then just group like items together on your list; dairy items, produce items, canned goods, meats, housewares, cleaning supplies etc… I've found this to be SO helpful so I'm not wandering the store back and forth trying to find everything I've haphazardly put on my list.
Take some time and organize some activities for the kids. I'm not always good at this, but when I do it, my kids have a much better shopping experience! Mariel has created Grocery Store Games here on the blog that I print off (for free!) for my kids to use when we shop. My 5-year-old loves having something to do that makes her feel more grown up, and like she has her own important list like me for the store. My son is a little too young for those, but he likes to play a game on my phone while we shop, or take items off the shelf for me when I ask (and sometimes when I don't… grrr…). It doesn't have to be complicated; you just need to take a few minutes at home to prepare something that will cater to your kids' specific interests! That might be a scavenger hunt, a color-matching challenge, some math-related games adding up product prices, or even using a tablet/smartphone while sitting in the cart.
(I'm sorry if your area doesn't have this yet, but I think it's a program that's steadily increasing in availability). I have yet to try it, but the Walmart up the street from me now offers curbside grocery pick up. Have you heard of that? Basically, you order your groceries online and the store will bag them and have them ready for you to pick up curbside at the designated time. CAN YOU EVEN IMAGINE?? Doesn't that sound amazing? I love the idea of zipping over to the store, opening my car and having someone else load up my purchase for me so I can I zip back home. And with the warmer weather we're having, that means more time the kids can spend playing outside instead of being trapped in a store. It's worth looking into to see if a store near you offers this; it took a little while for my area to get it, but it seems to be spreading quickly in availability!
So there you have my shopping tips! Do you have any you'd add? I know, leaving the kids at home and shopping alone sounds pretty good, but that's not always an option!