Summer fruit is in season and it is the perfect snack for kids. Get them excited about eating healthy and make some mini fruit kabobs together.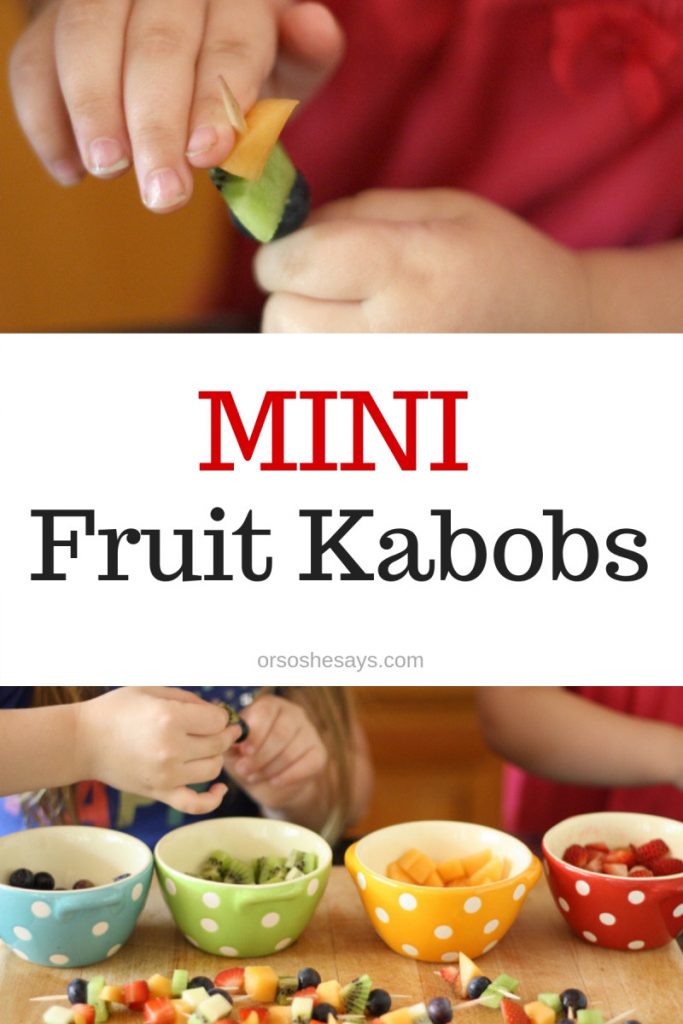 Hi there it's Liz! Some of you may not know this, but I live in sunny AZ. We've had summer weather for about a month now. With temps in the 100s already, I've been craving all the summer fruit. It is all ripe and ready for serving at all those summer get togethers and bar-b-cues.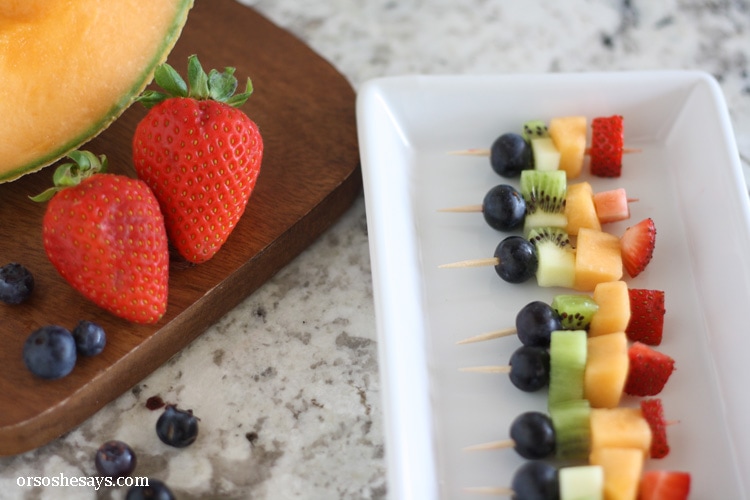 Since my kids love helping in the kitchen, I thought it would be fun to let them help put together a fun and healthy snack. I had some yummy summer fruit in the fridge and decided fruit kabobs would be fun to make with the kids. I didn't have any skewers but I had toothpicks, so mini fruit kabobs it would have to be. And they loved it!! I just love their concentration here.
These mini fruit kabobs were great for these little hands. I think it is great for hand eye coordination too. My baby girl will be 3 next month and she loved making these. I mean, how cute are those chubby little hands busily working? She did really good at putting on each piece of fruit and making sure they would stay. She was even able to stick to the pattern we started.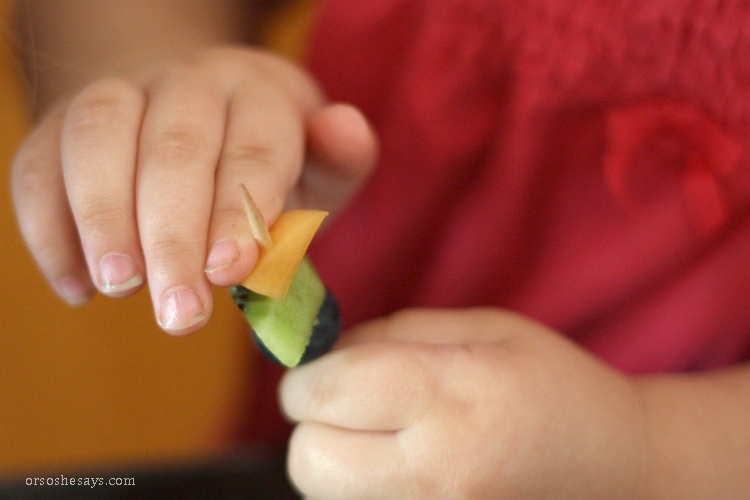 I love how excited they got as they finished each kabob. They thought they were so cute!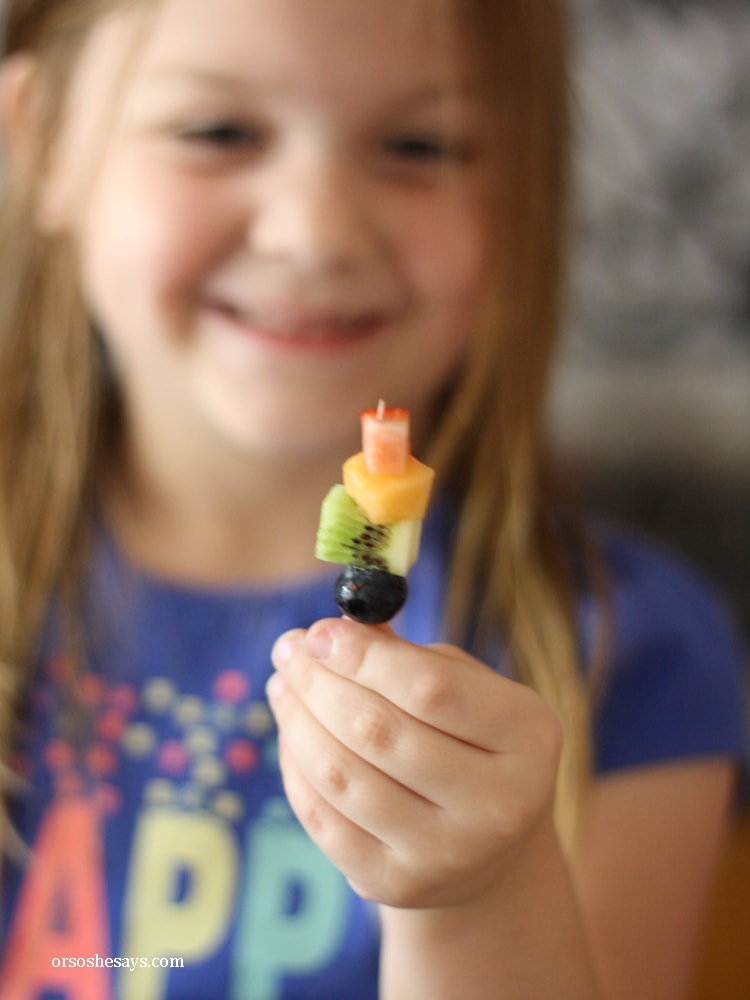 It took me about 20 minutes to cut up all the fruit. I tried to keep a uniform size of about 1/2 inch square. We kept busy for about 15 – 20 minutes and were able to make all of these! We made about 50 and still had fruit left over.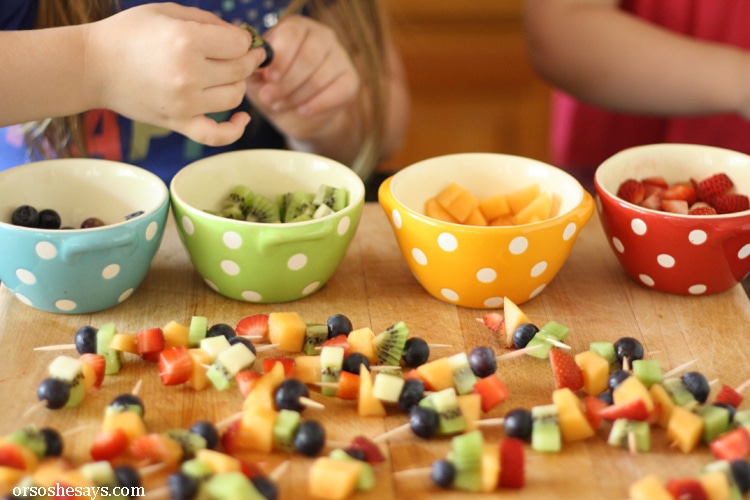 Once they were finished putting the kabobs together, they were ready to taste them. I think they each ate about 10! Plus it was a tricky way to get them to eat kiwi. 🙂 We put some aside to give to brother when he got home from school.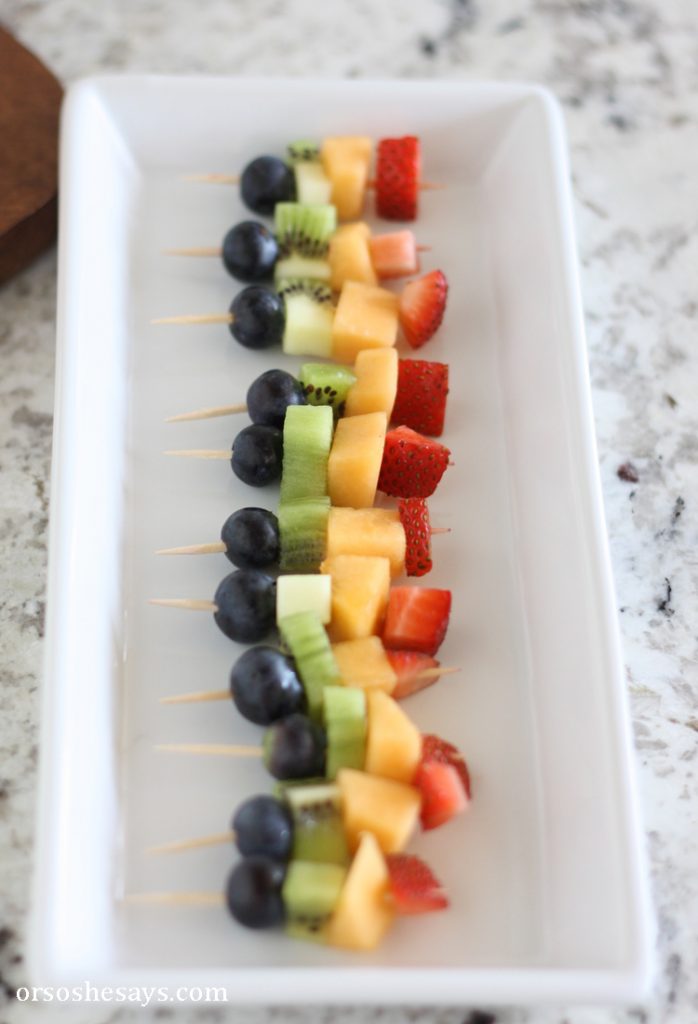 These are super fun for snack time, a summer activity with the kids, a summer barbecue and would be fun for a baby shower too!
If you are craving summer fruit like me, you'll want to make sure to make some of this lemonade fruit dip. These mini fruit kabobs would be fun to dip in it too!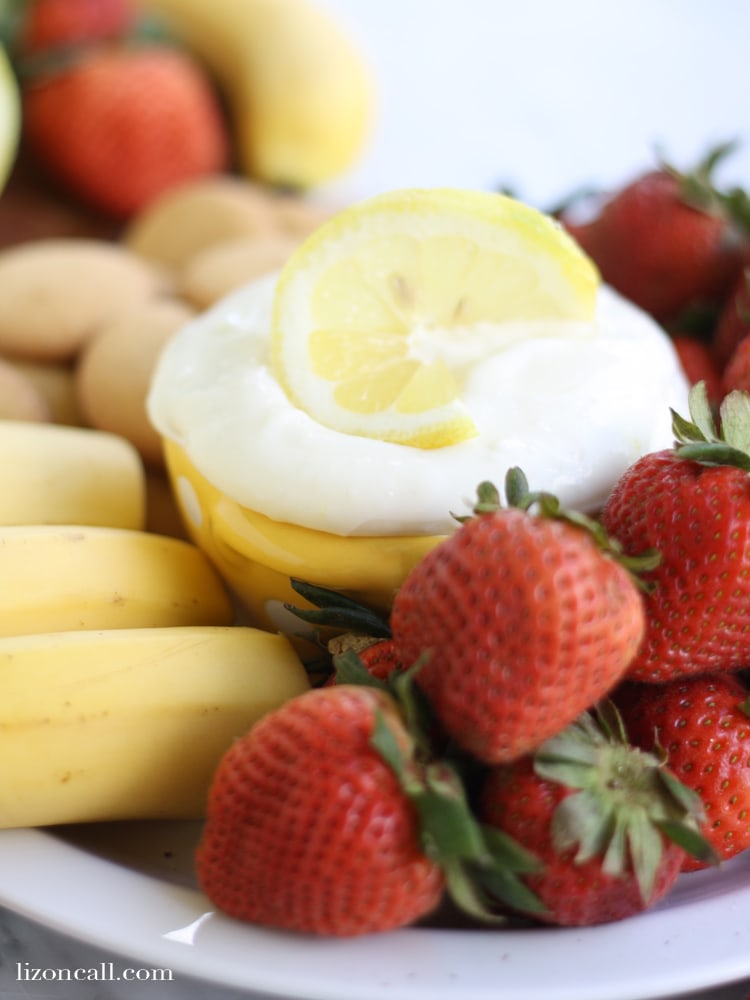 Happy Snacking!
Liz
Our picks for making mini fruit kabobs:
KingSeal 4 Inch Umbrella Parasol Cocktail Picks, Cupcake Toppers – 1 pack of 144 each, Assorted Colors and Designs
Multicraft Imports Craft Match Sticks-Colored 2
Creative Converting 2.75 inch Thin Picks Party Assorted Color
Frilled Toothpicks Party Accessory 2 1/2" 1000/case Assorted Colors
Pack of 200 Colorful Cocktail Spears, Plastic, Assorted Colors, 3.25
PuTwo 100 Counts in Red Heart Shape Handmade Sticks 4.7" Cocktail Picks
Golden State Fruit California Trio Fruit Gift Box
Classic Gourmet Fruit Basket Gift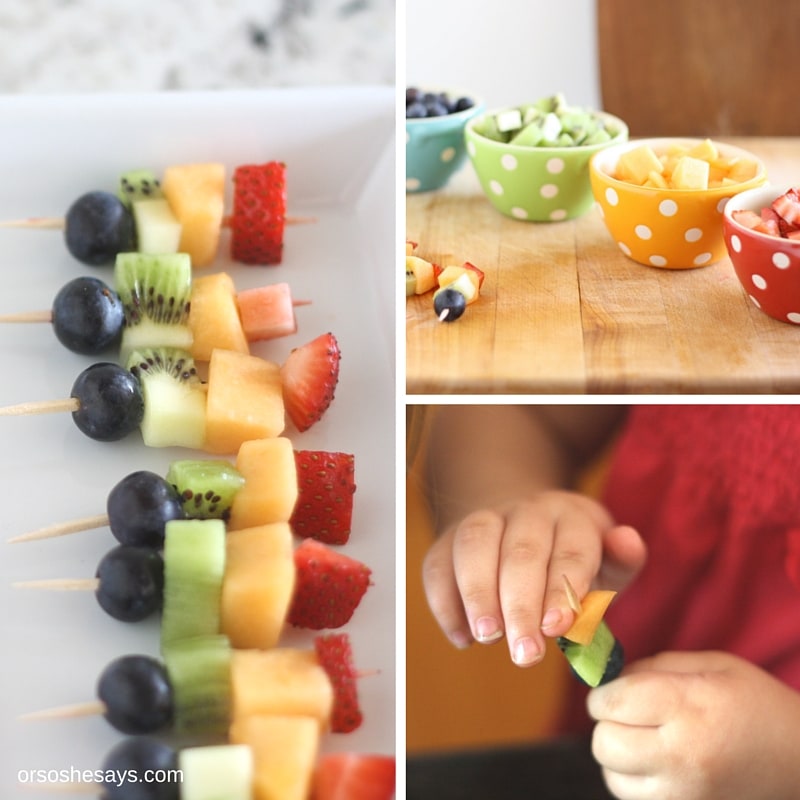 For more good eats, check out these posts on OSSS: