As far back as I can recall, I was taught to treat others as I would have them treat me. I grew up with the understanding that all men were created equally precious in the sight of God, that He was no respecter of persons, and that everyone we interact with was to be given our respect and love.
I believed in what I was taught. I have always known that we are spirit children of God and have an infinite capacity for good. Occasionally I get a glimpse of the love He must feel for us.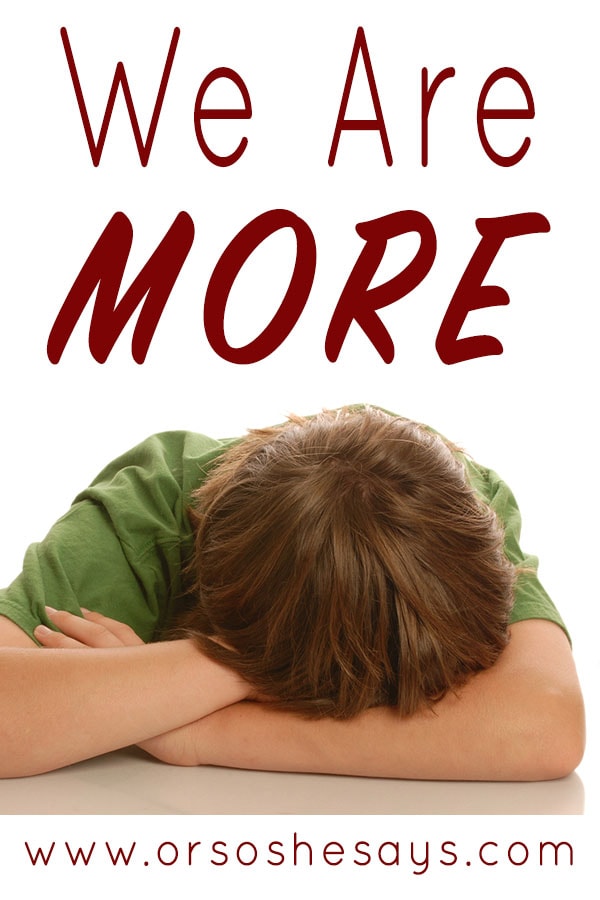 We are more. Every child of God on this planet is more. More than what is visible, more than what we currently believe we are, and more than we are capable of understanding. However, unfortunately, we spend so much of this life attempting to prove each other less. I am no different. Which brings me to this blog post of apology to a boy who, in a moment of sheer selfishness, I treated as less.
Ronald Johansson, I am so sorry.
I wish I could find you. I wish I could somehow track you down and take just 2 minutes of your time to tell you so face to face. I have looked for you on Facebook, and other social networking sites, but unfortunately have been unable to find you. I have reached out to those I still know in Norway who knew you… but they too have lost contact.
Perhaps you don't even remember the event of my remorse, maybe, in the grand scheme of things it had relatively little effect on your life's course, but I can assure you that the guilt I feel for my actions burns bright in my memory these 26 years since they occurred.
I will never forget the initial look of surprise in your eyes, followed by the way your face crumpled into tears after I hit you. It doesn't matter that it was in the shoulder, or that I meant it as a joke. I could tell that I had not only hurt you, but I had humiliated you in front of your peers as well. I bullied you Ronald. I made you feel ostracized, and belittled. Yes, I got the laughs I was seeking from those who encouraged me to do it, but their mirth at your suffering makes the memory all the more bitter. I treated you as less.
Your life was hard enough. You were slightly smaller than the rest of us, and awkwardly quiet. You were regularly ignored and overlooked. Also, I'm certain that being a member an obscure and often misunderstood religion in your largely agnostic country wasn't easy. But most of all, I can only imagine the torment you were going through at that time as you watched your mother battle so valiantly with a debilitating heart condition – a condition that took her life a couple of months after I bullied you.
You needed someone to treat you as more and I should have been that person. I should have been a friend and a support to you. I was given an opportunity to be so and I failed you. I knew better. I could have done better. I wish I could convince you that I am not that horrible person I was in that moment I decided to turn you into the literal punch-line for my awful joke.
Ronald, I pray to God that you have been able to find it in your heart to forgive me. I hope that at some future day I will be able to ask for your forgiveness in person.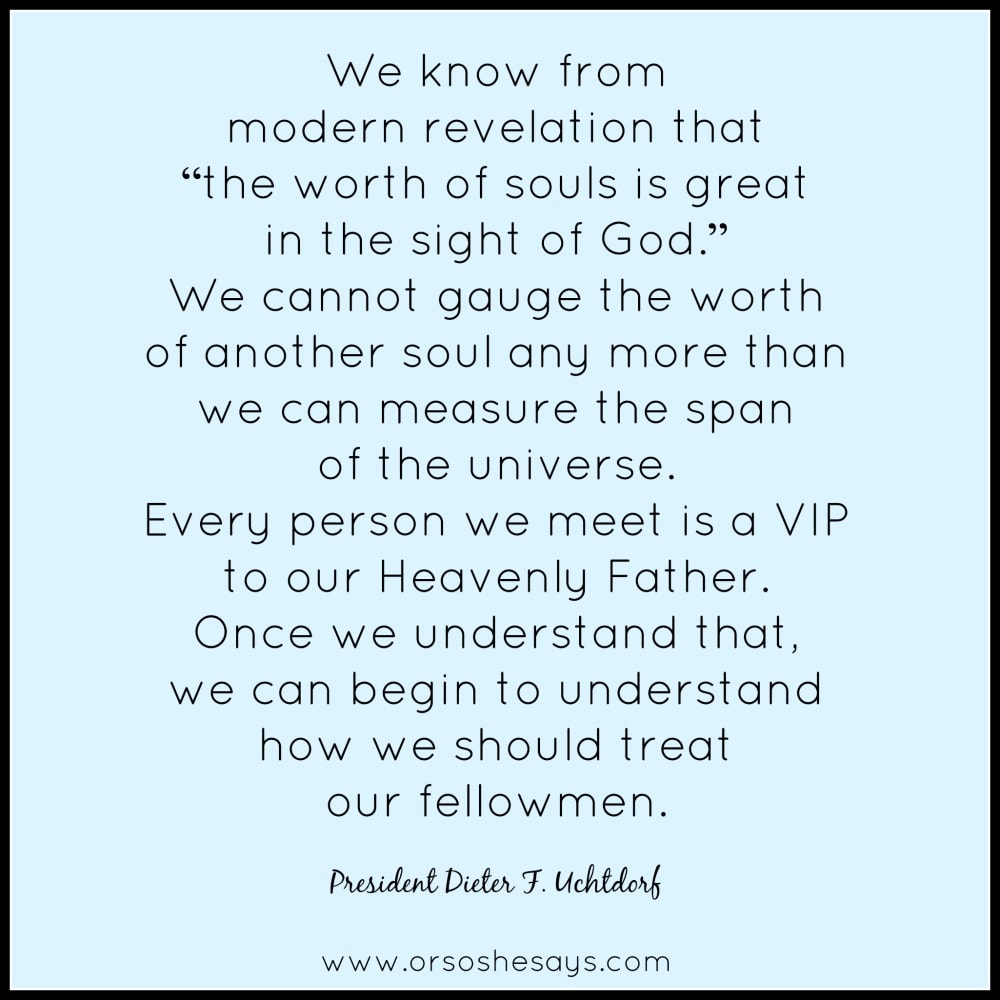 As I have thought back on this event I have re-committed to never put myself in that kind of a situation again. I have promised myself that I will try harder to make others feel of the more they are. There are opportunities every day for me to do so. It is my hope that others will feel of the more they are by the way I treat them.
I am thankful for my Savior whose birth we celebrate this time of year. I am grateful that he choose to live according to God's will, perfectly, so he could redeem me from myself. I know that he has felt the pain and sorrow of Ronald Johansson's life every bit as much as he has felt of my shame and torment for the way I treated him. I know that there is forgiveness for those who will attempt to deny themselves of sin, repent and continually come unto Him who can save us. Christ gave us the most of himself, subjecting His will to that of the Father, suffering every pain describable because He knew we were precious to God and we were worth the price.
I hope that we can all be inspired to treat each other as more. That we can serve more, love more, and give more of ourselves – there is no better gift we could give others this holiday season.