For the month of February, every Sunday, I wanted to do a little 'What is Love' series; a collection of random stories and videos that exhibit love and inspire us to bring more love into our lives. Yes, we can BRING more love into our lives. We don't need anyone else to do it for us. Love is there, waiting to be had.
What is love? Love is a feeling of deep devotion, concern, and affection. It's expressed and felt in many different ways. I hope these favorite stories and videos that I found, will help convey the beauty of love, inspire you, and bring a little more light into your life. Enjoy!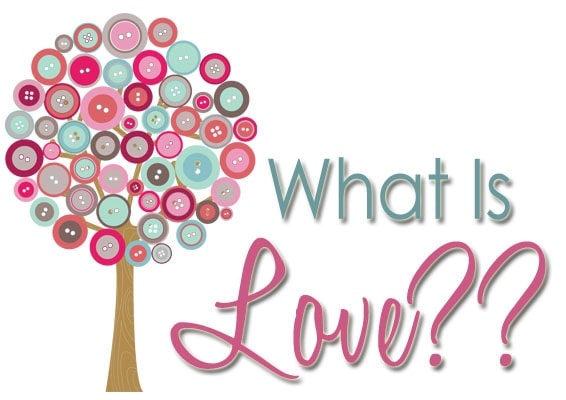 Story #1 ~ Corrie Ten Boom and the S.S. Guard
I believe many of you have read Corrie Ten Boom's book, The Hiding Place, where she shared her experience of helping to protect the Jews from the Nazis, and ended up in a prison camp. It is one of the most heart-wrenching and inspirational books that I have ever read. This is an excerpt from her book and something that happened after the war had ended, when she had an encounter with one of her prison guards, after speaking to a church congregation. A man who was involved in unspeakable atrocities towards her, her sister, and fellow prisoners.
"It was at a church service in Munich that I saw him, the former S.S. man who had stood guard at the shower room door in the processing center at Ravensbruck. He was the first of our actual jailers that I had seen since that time. And suddenly it was all there—the roomful of mocking men, the heaps of clothing, [her sister] Betsie's pain-blanched face. He came up to me as the church was emptying, beaming and bowing. 'How grateful I am for your message, Fraulein,' he said. 'To think that, as you say, He has washed my sins away!'
His hand was thrust out to shake mine. And I, who had preached so often to the people in Bloemendaal the need to forgive, kept my hand at my side. Even as the angry, vengeful thoughts boiled through me, I saw the sin of them. Jesus Christ had died for this man; was I going to ask for more? Lord Jesus, I prayed, forgive me and help me to forgive him. I tried to smile, I struggled to raise my hand. I could not. I felt nothing, not the slightest spark of warmth or charity. And so again I breathed a silent prayer. 'Jesus, I cannot forgive him. Give me Your forgiveness.'
As I took his hand the most incredible thing happened. From my shoulder along my arm and through my hand a current seemed to pass from me to him, while into my heart sprang a love for this stranger that almost overwhelmed me. And so I discovered that it is not on our forgiveness any more than on our goodness that the world's healing hinges, but on His. When He tells us to love our enemies, He gives, along with the command, the love itself" (Corrie ten Boom, The Hiding Place, New York: Bantam Books, 1971, pp. 44–45, 238).

Story #2 ~ The Tutu Project
When Bob Carey found out his wife, Linda, was diagnosed with breast cancer he wanted to do something to to make her laugh and show his love for her…
–

Story #3 ~ My Mom, The Complete Stranger, and Love
My mom's going to kill me for telling you this story. I know her intention is to serve quietly, if I ask her about it, she may not let me tell you. 🙂 So, I may get a few minor details wrong, but this is what I know. It's an awesome example of how you can feel love in your heart for complete strangers.
So, probably about a year ago, my mom was driving through town and noticed this really old man, struggling to walk to the grocery store. He was moving so slowly that at his rate, it could be hours before he got back home. My mom pulled up to him and asked if she could drive him to the store. He climbed in the car. Not only did my mom drive him to the store, but she took the time to go inside with him and help him get his groceries. Driving him to his house, she learned a lot about him and realized he didn't have any family around. She helped him put his groceries away and wished him well.
It wasn't long before she found herself thinking about this man, and a feeling came to her that she needed to drive into town and see if he needed help. So, she made the 20 minute drive, through the canyon, back into town and sure enough, he was trying to make his way to the grocery store. She gave him a ride and helped him all over again.
I want to put out there that my mom is one of the busiest ladies I know. She is always serving, always doing, doing, doing. So, it truly is a sacrifice for her to stop and help a complete stranger or anyone. I love that!
Anyway, so my mom started making it a regular thing to go check on this man, bring him to the store every week, and make sure he was doing okay. My sister was able to accompany her on one of the outings and noted that she didn't find the man particularly friendly, and felt it especially admirable that my mom could serve him so much without getting much love in return.
A few months back, on one of her regular visits, my mom found this man at his home on the floor, lying in his own feces. He had maybe been there for days. She helped clean him up and get him to the hospital. Because no relatives were known or could be found, my mom became the main source for communication with the hospital. It ended up that he was going to have to move to an elderly care facility. So, my mom went to his house, that had since been over-run by his cat, and cleaned up his items. She would visit him regularly and soon told him that she would take his cat to the shelter. That broke his heart. So, my mom… who is not a cat-person, took his cat and is caring for it! She even brings it all the way to the facility so he can visit with it.
Anyway, the story continues to this day… she has taken him in her heart and has become his family. To me, that is a true example of love.
But charity is the pure love of Christ, and it endureth forever; and whoso is found possessed of it at the last day, it shall be well with him.
Moroni 7:47, The Book of Mormon

Read more of the 'What is Love' series:
What Is Love? Inspirational Series, Part 2
and
What is Love? An Inspirational Series, Part 3
* As with all my inspirational posts, comments are disabled to avoid taking away from the spirit of the post. *