Interested in a doll house remodel? An easy way to create a Barbie doll house from a standard house? A few years back I bought my girls this KidKraft Savannah Doll house. It's super cute, but my hang-up was that it is made for dolls that are smaller than Barbie. And, Barbie is all my girls want. Barbie could use the furniture, but she was a bit too big. I could put real Barbie furniture in the house, but it looked horrible against the pastel walls with pictures of furniture all over them. I don't know if anyone else has noticed, like I have, but there's just not a lot of options out there for Barbie doll houses, except Barbie brand doll houses that are hard plastic, and fugly.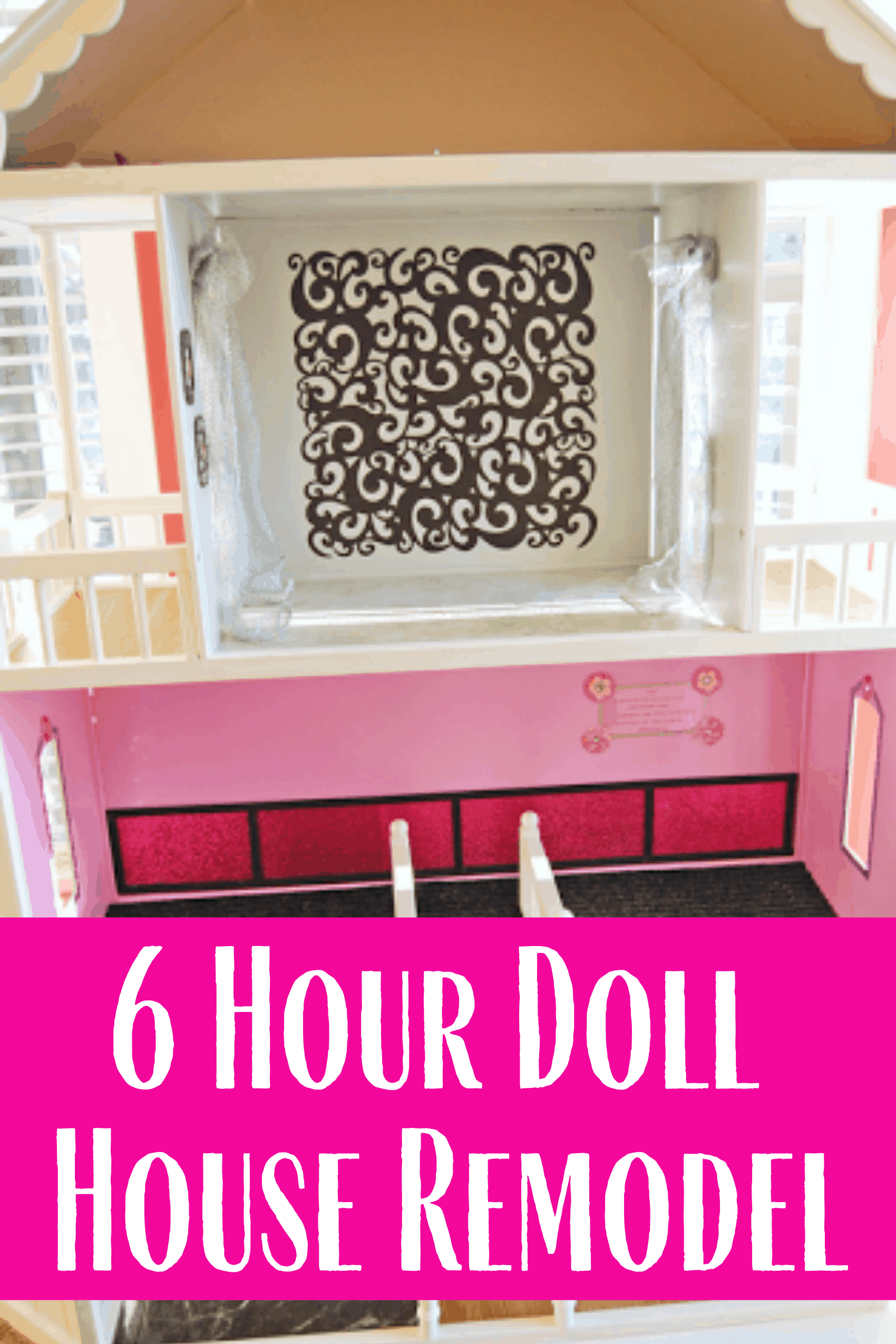 I wanted a cute shaped doll house that fit Barbies AND looked good with Barbie furniture. Good luck, right? That's what I thought. At least the KidKraft Doll house fit 2 of my requirements, so I settled on that. Barbie would just have to stay out of heels, and lose a little weight. We were going to make that matching furniture work.
It didn't take long for my precious little girls to decorate the doll house with markers and nail polish. The furniture got stepped on, broken, and lost. The whole thing was quickly going to pot. So, I tried not to fret about it, thinking I would find a way to fix it up in a couple years…when the girls grew out of their 'color on everything' stage…one of the longest stages of my life.
So, it's been a couple years now and I decided that I wanted to give the girls new doll house furniture for Christmas, so they could use their dollhouse again. A real doll house remodel. I couldn't bring myself to buy the matching furniture again, because it was just too small for Barbie. So, I decided I would just summon some ambition, and remodel the doll house so that it looked nice with Barbie brand furniture.
Twas the night before Christmas, and I hauled this big-mama doll house down to my craft room. It took me about 6 hours, from start to finish, but I pulled it off….all ready for the new Barbie furniture on Christmas day.
Dollhouse Remodel ~ KidKraft to Barbie House
I grabbed a few paint colors at Home Depot, that I thought would work well with the Barbie furniture. I found some laminate flooring tiles that I cut to size, laminate wood floor, and even just a plain black outdoor floor mat for black carpet.
Then I stopped by Michaels and grabbed some Modge Podge. I had a slew of scrapbook supplies at home (that I never use, ever), and I figured I would just figure some way to pull this thing together. I hoped.
By decoupaging scrapbook paper on the walls, gluing scrap fabric up for curtains, and using any cute stickers I could find…I thought it turned out pretty good! The only part that took a while was the painting. It took about 3 coats to cover up the old background.
If you're itching to remodel your home, but don't have the funding…remodel a dollhouse. It's lots cheaper, and super gratifying. Notice my floor-mat carpet?? Who knew those ugly things would be perfect for Barbie's sexy house. Oooh, and I found some flat pieces of craft wood for the wainscot. Stickers for casing, wall frames, etc.
Some of the laminate floors have an ugly seam, but hey…it was Christmas Eve and I wasn't being picky.
I loved the laminate wood floor….way cooler than how it was before!
I even painted the outside of the house and put the wood floor on the deck.
Ken totally stunk up the bathroom. And, the dude can never keep his pants on.
The text on the wall of this Barbie house says, "The laughter of girls is, and ever was, among the delightful sounds of the earth." ~ Dequicey
Barbie has been busy all morning. Slaving away in the kitchen, trying to get the kids breakfast, before they take off to school.
Meanwhile, Ken's mistress patiently waits for him in the room upstairs, unaware that she is about to get her face bashed-in with a frying pan. Look at that, you can see right up her skirt. What a hoochie.
My girls don't like to play Barbies with me.
The Barbie doll house has been a hit! There might not be a working elevator or a flat screen tv, but I would definitely call it a Barbie dreamhouse. They've been using it constantly and I feel much more at peace, knowing the furniture doesn't clash with the walls anymore. Ahhh…
Oh, and I actually thought this doll house remodel was a pretty fun 6-hour project…I may have to do it again, sometime.
If you liked this doll house remodel to a Barbie doll house, check out these posts too:
15 Awesome Gifts for Little Girls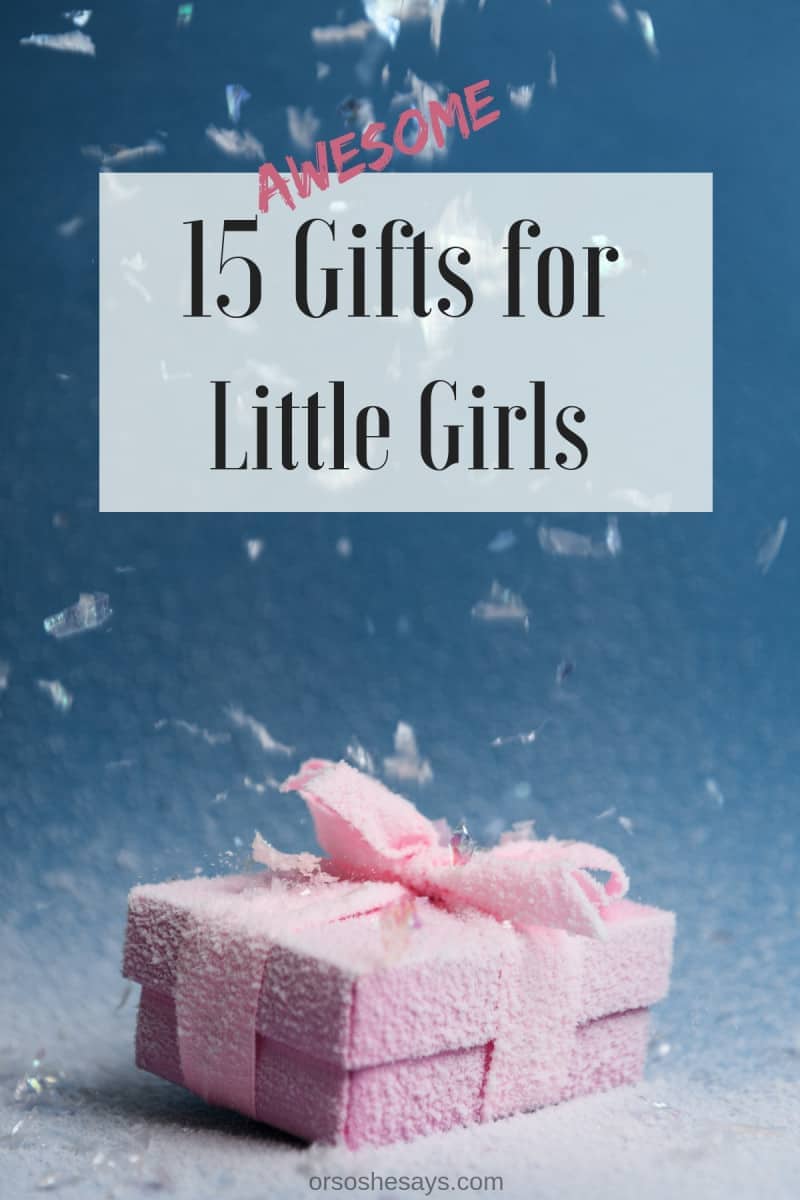 25 Indoor Activities for Older Girls