I go to church with the hope that I can find peace and respite from disappointment and the frustrations of life. Often, en route to that hopeful communion I find myself on roads which lead nowhere near my desired destination. Last Sunday was a good example of that tendency. Unfortunately I wasn't traveling alone, I took my family along for the ride. A father's quest for peace doesn't come easily when children and schedules are involved.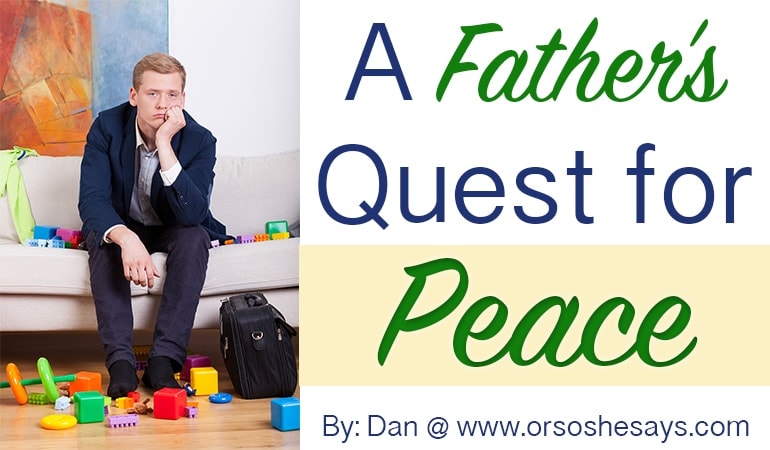 I think my children are the world's best saboteurs of organization. You would think that when church starts at 1 o'clock there would be no way under heaven, even with a half- parental effort, that a family wouldn't be ready to go and with time to spare. They weren't. Not even close. When it became evident that 6 hours was not enough time to get my family out the door I went off like a keg of powder. I am positive that if a war vet were to have walked within 100 yards of the Jacobs home this last Sunday, it would have immediately induced battlefront flashbacks. I was fully engaged in one of the more contentious Sunday children vs parent battles in recent memory. It was a disaster.
To my credit, or perhaps my shame, we made it to church on time… but not without casualties. My ranting threats had scared the older 3 kids into a stunned silence, the youngest was still spilling a seemingly unending supply of tears, and my wife was about as relaxed as a cat in the bath.
I had attempted to create a peaceful, spirit filled Sabbath morning, but the spirit couldn't be dragged into the room. My failing had everything to do with MY agenda, MY Schedule, MY designs for how we were going to be. I had assumed that in order to get from A to B there was only a straight line path of MY making. Any straying from MY plotted course was intolerable. Rather than compliance, I had prepared a breeding ground for revolt and revolt they did.
For several minutes after church began, I was still fuming mad. I was mired in self-pity, devoid of any Christian thoughts towards mankind (or child-kind) and admittedly ashamed of my actions. It was at those moments the words to a hymn "Where Can I Turn for Peace" inexplicably entered my mind: " Where can I turn for peace? Where is my solace? When other sources cease to make me whole? When with a wounded heart, anger, or malice, I draw myself apart, Searching my soul." I imagine that a subconscious Spirit-to-spirit conversation took place within me. I take some liberty with the dialogue, but the events that transpired in between the conversations actually happened.
Spirit – Hello, how are you Dan?
Me – Not a good time to try and work on me right now Spirit, I'm in the middle of an emotional tantrum.
Spirit – I can see that. Things got a bit intense back at the house for a moment. I had to leave for a while there.
Me – I know… I could tell the exact moment you were gone. You know, if my kids would just listen to me once in a while – I wouldn't have to raise my voice.
Spirit – Hey, remember the words to the song "Where can I turn for peace?" (Conscious Dan suddenly thinks of words to the hymn)
Me – Nice subject change, oh and thanks for putting that in my mind, I'm sure I will be humming that all day now. (Dan quietly hums tune to the hymn)
Spirit – I think you should read a scripture.
Me – Of course you do, because I am sure some nugget of knowledge is just going to jump out of them and make me feel all better huh? (Dan looks at his unopened scriptures)
Spirit – Most likely.
Me – Please refer back to my aforementioned tantrum. For some reason I think that pouting makes me feel better, or earns me sympathy or something… that's obviously a better way to handle this situation than reading a scripture. (Conscious Dan furrows his brow and folds his arms defiantly).
Spirit – How about you read in your lesson manual for Sunday School?
Me – Again, nice subject change… hmm, I suppose I could do that. It might be nice to focus on something else, but not because you suggested so. Got it?
I pull up my manual on my phone and notice that the lesson for today is entitled "My Peace I Give Unto You." The first quote I read is this: "Peace can come to an individual only by an unconditional surrender – surrender to him who is the Prince of Peace, who has the power to confer peace."
Spirit – Wow… that seems appropriate for today somehow doesn't it? Keep reading, I think you will like the next part.
I scroll down the manual and my eyes are drawn to a scripture passage. It mentions that this particular scripture often assisted one of our late leaders of the church whenever he was faced with a trying time in his life, of which he had so many. He would often quote: "Peace I leave with you, my peace I give unto you: not as the world giveth give I unto you. Let not your heart be troubled, neither let it be afraid" (John 14:27).
Me – I thought we weren't going to read any scriptures… well played.
Spirit – I don't play. You have no idea how much you are loved. God loves you. He gave his Son for you so you could find peace in moments like these. You will never find true peace in this life without him. Keep learning to surrender to His will. You will get better at this. Oh, and your kids love you more than you know too.
Me – They have little reason to. I so often am grumpy and cross with them – this morning I was a full-blown tyrant.
Spirit – Your youngest has already forgiven you. You should give him a hug and tell him you're sorry though. I know he would like that.
I leaned over and asked my youngest, Trev, who was happily doodling on a piece of paper by then, if I could give him a hug. He looked at me with a teasing look in his eye, and said "Let me think about it…hmmmmm….okay!" I gave him a hug and whispered in his ear that I was so sorry I had yelled at him. "It's okay dad. Can I color now?"
Spirit – Children typically forgive so easily. You should try to be more like them you know? Not only with others, but with yourself – you are very special after all.
Me – I just can't see that.
Spirit – God does. You are His child, and precious to him. Keep praying to become better. I promise you will feel comfort and peace.
Me – Thank you for that.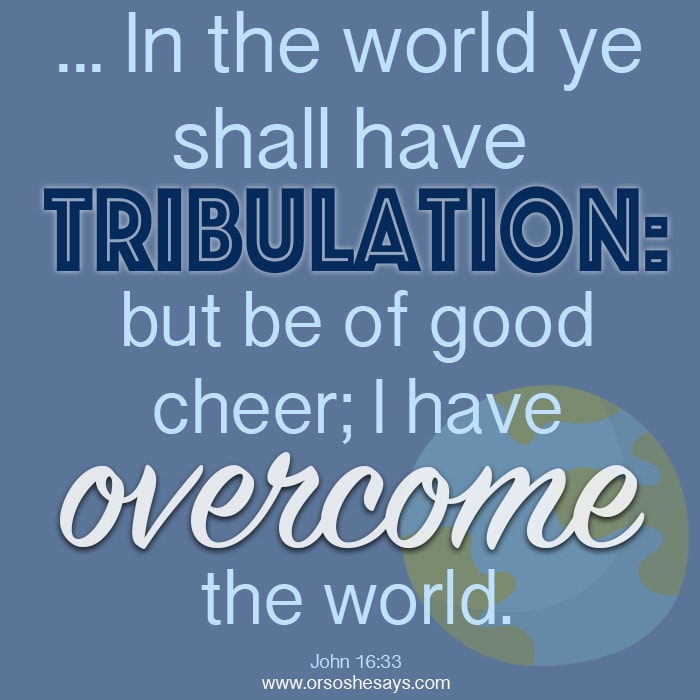 During the final supper, Christ knew well of the monumental events which would take place within a few short hours. After speaking to his disciples for some time he left them with a blessing of peace, understanding that they would be in so much need of it in the days to come. He did not impart unto them a hope, an empty wish or some worldly salutation. He bestowed upon them the peace that only he could author, a stillness which breeds hope, a hope which conquers fear.
Christ's promise was given to all of his followers then and now. He knew that our lives would be rife with moments where His peace would be needed but would be in short supply. Even the seemingly repetitious events that can cause so much frustration. Like trying to get your 5 year old to put on his shoes or pants and getting to church on time.
I have a lot to learn. I say that now in my late 30s, but I am sure I will be saying that in my mid 90s. I am thankful for the promise of Christ's peace brought to me in times when I need it, but don't necessarily seek for it. I am thankful that it is at those moments I can see that in spite of my weaknesses, flaws and shortcomings I have as a father, husband, and human being, that I am still worth redeeming. It is comforting to know that I am cherished as an imperfect father by our Eternal perfect Father.
"…in the world ye shall have tribulation: but be of good cheer; I have overcome the world" (John 16:33).
Dan's not the only one on a quest for peace these days. Check out these other uplifting posts on OSSS:
Finding Peace in a Troubled World – Family Night Idea
Where Can I Turn for Peace? … Like, Really.