This is a sponsored post written by me on behalf of AllWhites Egg Whites for IZEA. All opinions are 100% mine.
Up until about six months ago, I'd never purchased egg whites. I'd cooked the occasional recipe that called for them, but I would just separate them myself and inevitably waste the egg yolk. Then my husband and I started on a special eating program that focuses on protein in every meal. That's when egg whites suddenly became my best friend! They are required in many of the recipes, which is good with me once I learned that a single serving only has 5 grams of protein, 0 grams of fat and only 25 calories!
AllWhites Egg Whites are a great option for any recipe that calls for eggs, not just egg whites. They're easy to find (in the refrigerated dairy section of any grocery store) and come in an easy to use, easy to store carton. I just pull mine out of the fridge and pour the required amount out as I'm cooking.
Speaking of cooking, the AllWhites Egg Whites Favorites is packed full of great low-fat recipes, from yummy desserts to appetizers and delicious main dishes. I decided to try out the Apple Cranberry Icebox Cookies recipe. My family loves cookies, and I love the idea of a cookie that is low-fat and healthy. I also love that I can freeze them and easily cut a few off to make a quick snack or dessert for the kiddos.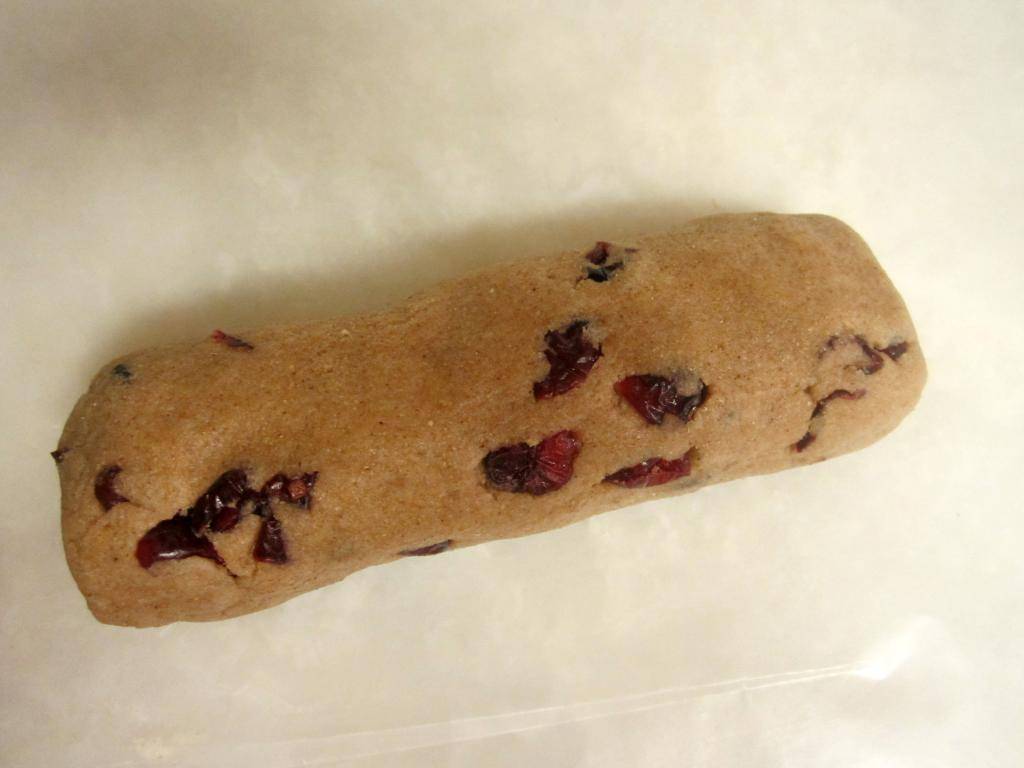 After mixing all the ingredients together, just roll out the dough into a log, wrap up in wax paper and freeze for at least three hours. I froze mine overnight and then cut off a few cookies to try out the next morning.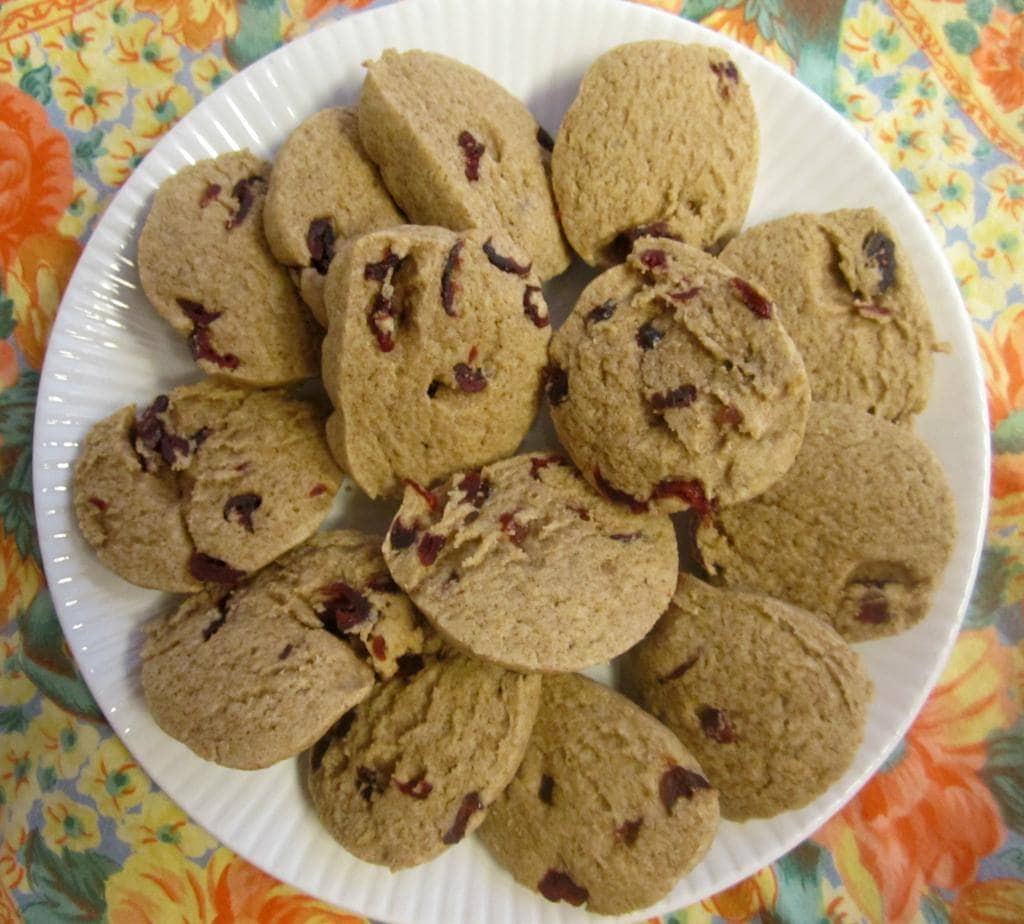 I made half the cookies with just the dried fruit, and then decided to add some chocolate chips to the other half of the dough. The cookies were delicious either way, but a little chocolate never hurt anything (except my waistline).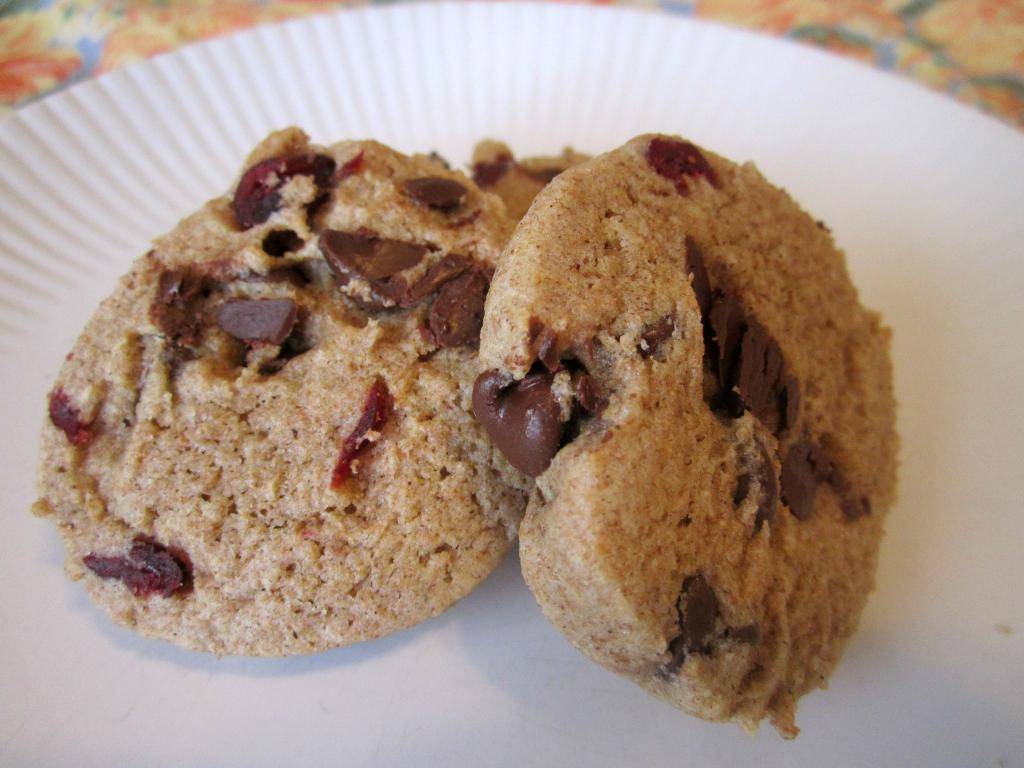 Now that AllWhites Egg Whites have become a staple in our house, I was glad to discover there's a valuable coupon available right now for AllWhites. Hurry and grab your $0.50 Off AllWhites Egg Whites coupon before they're gone!
You can also find additional egg white recipe inspiration on the AllWhites Egg Whites on Pinterest page.
I hope you enjoy discovering the versatility and convenience of AllWhites Egg Whites like I have! They really are a great option for all your favorite recipes and all the new ones you're sure to fall in love with on the AllWhites web site and Pinterest page!
Apple Cranberry Icebox Cookies
Ingredients
1/4

cup

50/50 butter blend or butter

softened

2/3

cup

sugar

1

tsp.

vanilla

1/4

cup

2 oz. AllWhites® egg whites

1 1/4

cup

whole wheat flour

3/4

tsp.

ground cinnamon

1/4

tsp.

baking soda

1/8

tsp.salt

1/3

cup

dried apples

finely chopped

1/3

cup

dried cranberries
Instructions
In large bowl, beat together butter, sugar and vanilla until creamy.

Beat in AllWhites®. Add flour, cinnamon, baking soda and salt. Beat until well mixed.

Stir in apples and cranberries.

On waxed paper, shape dough into about a 10-inch log. Wrap tightly in paper; freeze at least 3 hours or until firm.

Heat oven to 350°F.

With sharp knife cut log into 36 (1/4-inch) slices.

Place 1-inch apart on ungreased cookie sheet.

Bake 9 to 11 minutes or until cookies are a light golden brown.

Remove from cookie sheet immediately; cool completely on wire rack.
Recipe Notes
Add chocolate chips if desired.