Hey Ladies! It's Mariah, here again sharing some of the best breastfeeding products with you today! I've been breastfeeding my little man for 11 months now. It's been quite the adventure, but I've learned a lot and come across some really great products along the way. However, with this being my first baby, I'm DEFINITELY NOT an expert on the subject. That's why I asked the wonderful and amazing 'Or so she says…' Facebook followers for their recommendations too! Whether you're a brand new mom not knowing where to start or a mother of six looking for upgrades, I hope you can find something on this list that will make your breastfeeding experience a better one…

The Best Breastfeeding Products for New Moms (she: Mariah)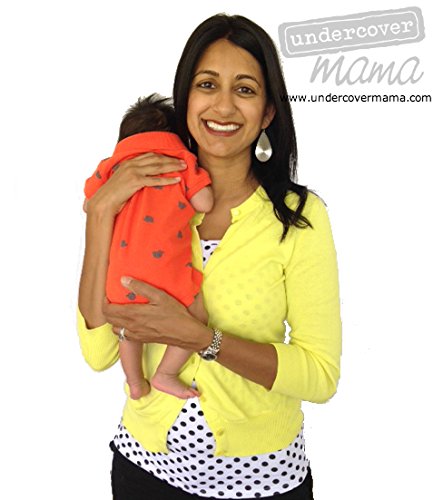 Undercover Mama Nursing Tank Top
These tank tops would probably be my #1 recommendation. I wear one basically everyday! The reason they are so awesome is that they hook right onto your nursing bra (they work with any nursing bra that clips down). As a person who wears a tank top under pretty much everything, these have been so nice! They're comfortable, come in cute colors, and keep your skin/underclothes covered because you don't have to pull it up to nurse. 
"Undercover Mama functions as an undershirt, keeping your back, sides and belly covered as you nurse. It has no straps and attaches directly to the outer flaps of any top-opening nursing bra. Plus, Undercover Mama's generous length makes them great to layer under your shirts and allows you to nurse comfortably."
Bravado Body Silk Seamless Nursing Bra
This nursing bra has the best reviews on Amazon by far and I can see why. It looks super comfy! No underwire, stretchy fabric, and removable pad inserts- A bra like this is perfect for that first week or so of engorgement when your boobs are trying to figure out what the heck is going on and with the pad inserts it might just become your go-to bra for the entire time you're breastfeeding! 
"First time ever, incorporation of an all-over jacquard pattern in a seamless nursing bra. Beautiful tonal effect. Luxuriously soft, seamless & wire-free for added comfort. Removable foam inserts provide a lovely shape & nipple discretion. Smooth knitted fabric gives unique body hugging stretchiness."
After I got through the engorgement phase, I searched desperately for a nursing bra that had some decent padding. I'm not a very well-endowed person and wearing nursing pads under my non-padded bra just made what I had look lumpy! No thank you! Then along came the You! Lingerie Nursing Bra. My nursing pads didn't show through anymore, I had great support, a cute bra, and my boobs actually looked good!  Be sure to read the reviews and look at their size chart before purchasing one of these babies because the cups run small. I had to order a "D" cup (yeah, I wish!).
"Beautifully constructed maternity and nursing bras feature soft white shimmer lace, full molded plunge white color cups embellished with the brand's signature splash of hot pink color throughout cup lining, nursing clips, and decorative bows. These super chic lingerie provides both function and everyday comfort."
A sleep bra is another awesome product for breastfeeding mamas. I used mine in the hospital and almost every night after I got home to help hold my nursing pads in place. There's nothing worse than waking up in the morning with a big wet spot next to you because your nursing pads fell out/slipped out of place!  Oh good, washing the sheets is exactly what I wanted to do today!
"The Lamaze Sleep Bra is very convenient for mid night nursing sessions. Wear it while pregnant or after. This bra is cottony soft and super comfortable and offers you the support you need at night. Its simple crossover front design makes a super comfy nursing and sleep bra."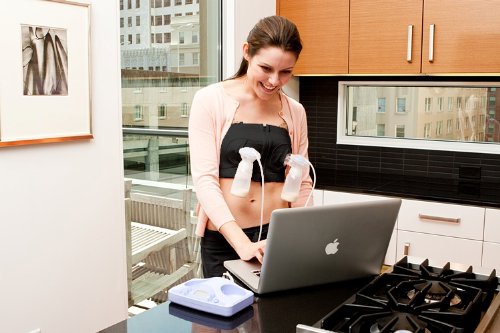 Simple Wishes Hands Free Breast Pump Bra
If you're a working mom, I would highly recommend a hands free breast pump bra. I used mine multiple times a shift during my nursing preceptorship. I could pump while I ate lunch or charted and my break didn't have to be any longer than anyone else's. I worked the night shift so it also made it possible for me to pump in the car on the way home. Thankfully it was dark so I never got any strange looks but being able to go right to bed when I got home was SO NICE!
"The Simple Wishes Hands Free Pumping Bustier Bra provides convenience to mothers while they are pumping breast milk, leaving them free to do other tasks. This comfortable and versatile bra features an adjustable band for a custom fit throughout your entire nursing period."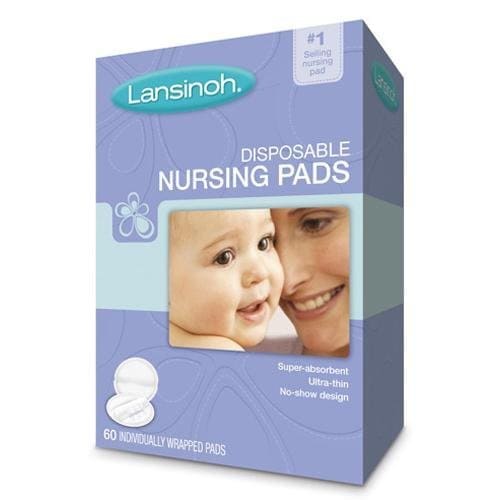 Lansinoh Disposable Nursing Pads
I've tried multiple brands of nursing pads and these are definitely my favorite. Lansinoh pads don't show through my bras and they have TWO adhesive strips instead of just one like many other brands have, so they stay in place so much better! They have great absorbency and they pull the wetness away from your skin which is a must.
"Discrete, comfortable protection to help you stay dry day or night. The pads are individually wrapped with a quilted honeycomb lining to provide leak-proof protection and a unique breathable waterproof layer to ensure complete coverage. They also maintain their form and smooth shape even with the heaviest flow so you can get all of the protection with none of the bulk."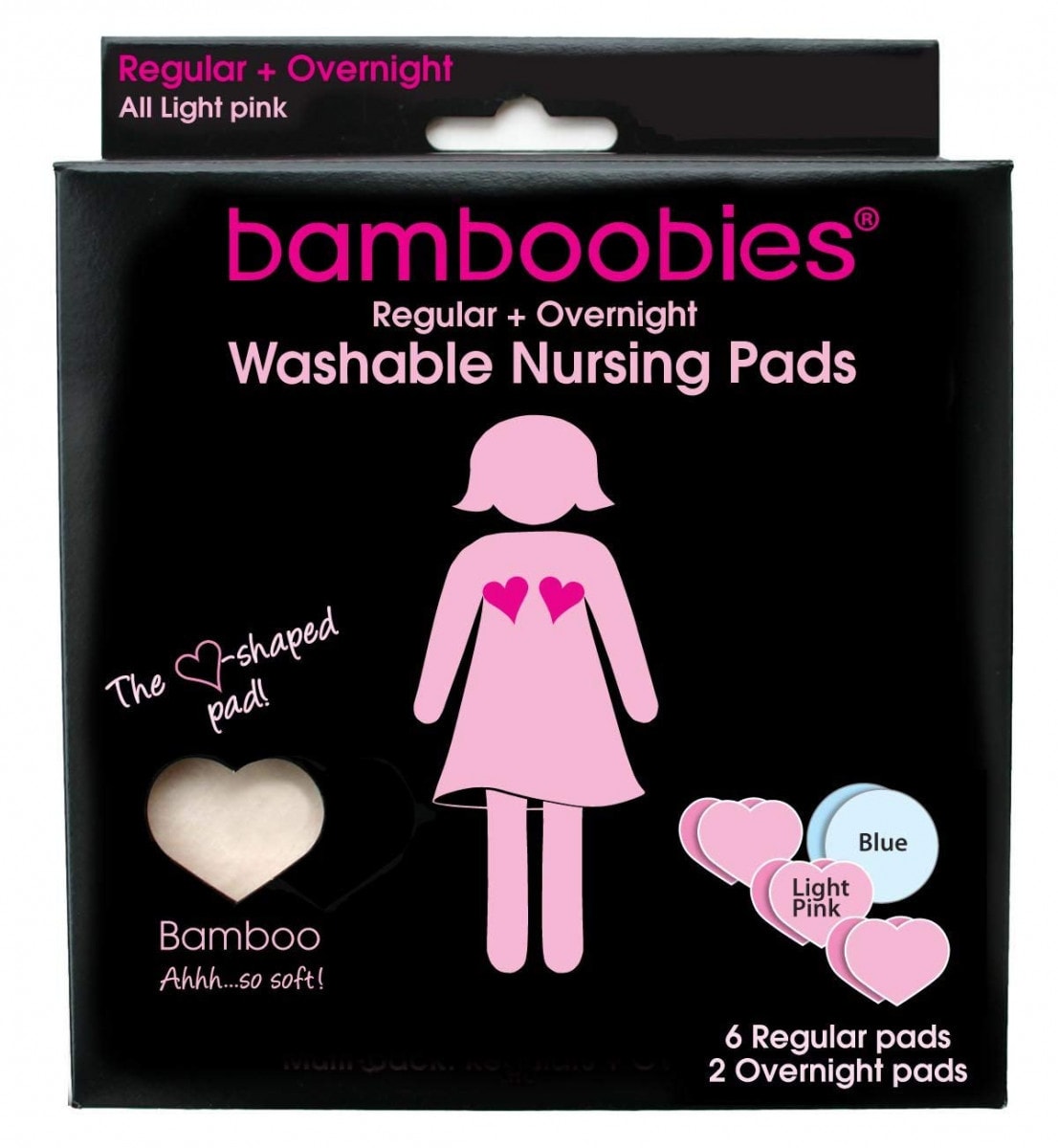 Bamboobies Washable Nursing Pads
If you'd rather go for reusable pads, Bamboobies Washable Pads have great reviews on Amazon! 
"Breastfeeding is beautiful – but leaks and lines are not! Bamboobies ultra-soft nursing pads are unique because they don't show through or leak through like other washable pads. Ultra-thin, heart-shaped regular pads are made for light leaking and less visibility and Overnights are made for heavy leaking and newborn nursing. Both types of pads are made with a unique milk-proof backing to stop embarrassing leaks."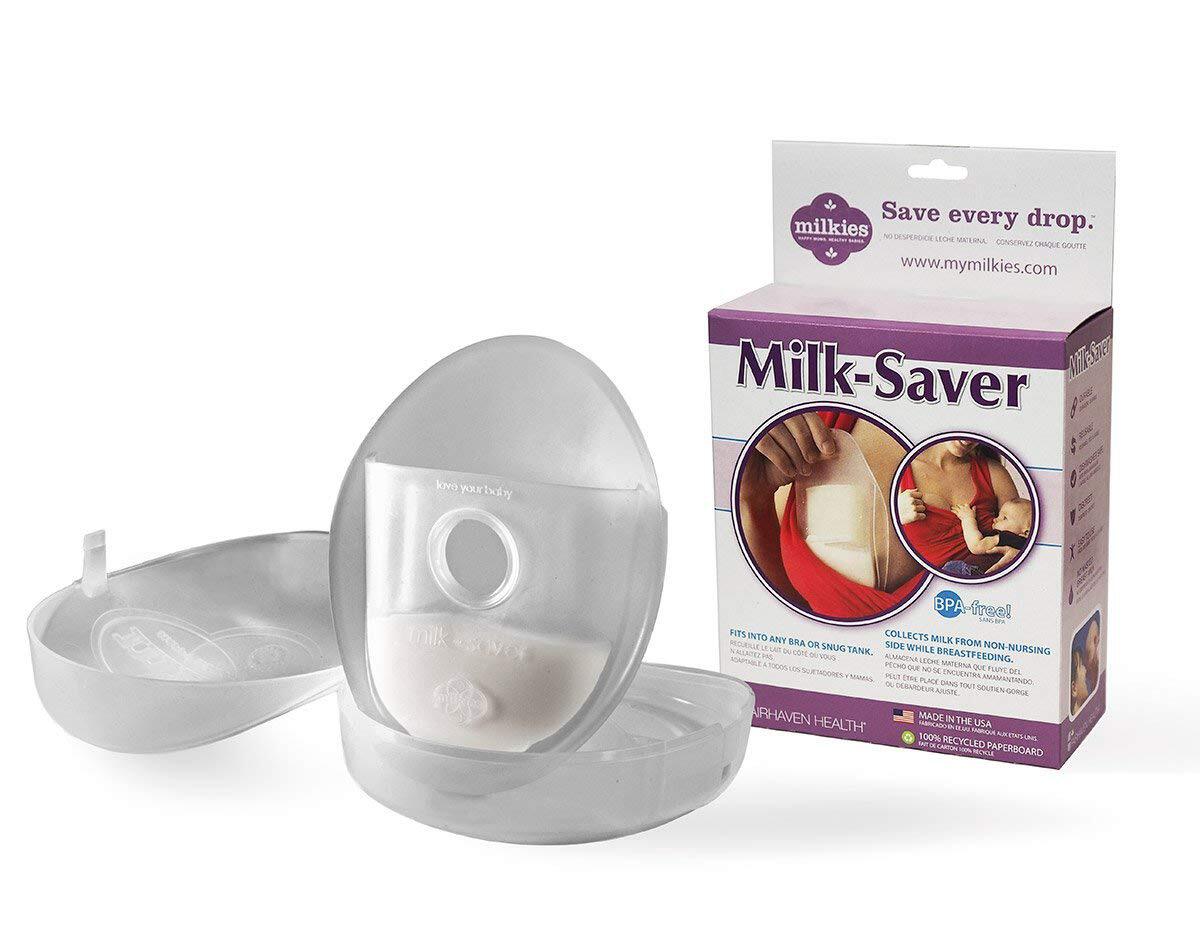 Have you ever seen these?!  I've struggled a lot with low milk supply and so for me, every drop of breast milk is precious! If you feel the same, consider giving these milk-saver pads a try!
"Ask any mom and she'll tell you: breast milk is a precious commodity. Women will go to great lengths to ensure that not a drop of "liquid gold" gets wasted. That's precisely what makes the award-winning Milkies Milk-Saver such a wonderful invention for breastfeeding mothers. The patented Milk-Saver collects your leaking breast milk as you nurse – allowing you to store extra breast milk effortlessly with each feeding."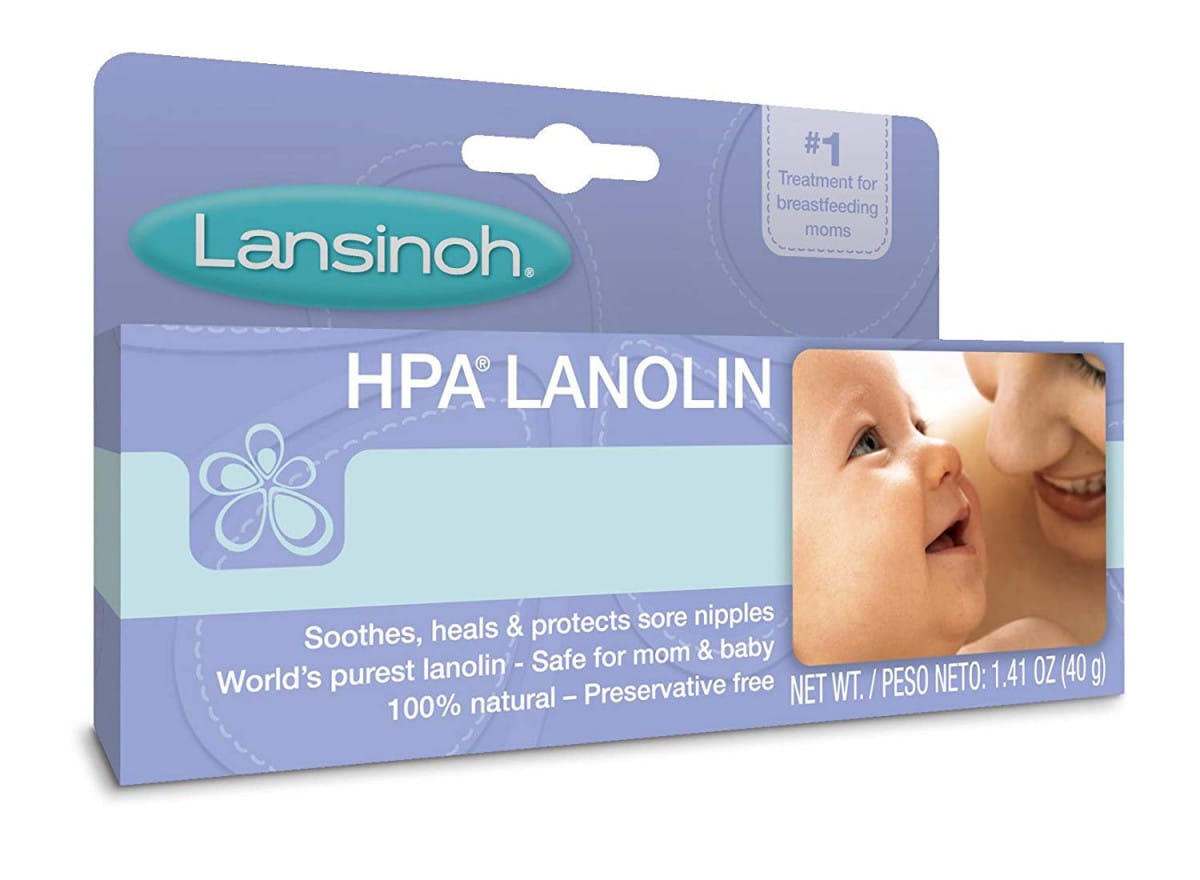 Lansinoh HPA Lanolin Nipple Cream
Among the Or so she says… Facebook followers we had quite the mix of people crazy about Lanolin and people who were anti-Lanolin. I actually loved it during the first month of breastfeeding. It totally helped protect and sooth my sore and cracked nipples. Such a life saver!
"One of the most highly recommended nipple creams by lactation consultants is safe for both mom and baby. Use it to soothe and protect sore, cracked nipples. The world's purest lanolin – safe for mom and baby, 100% natural, single ingredient product – BHT & Preservative free,used by and recommended by breastfeeding moms, and hypoallergenic."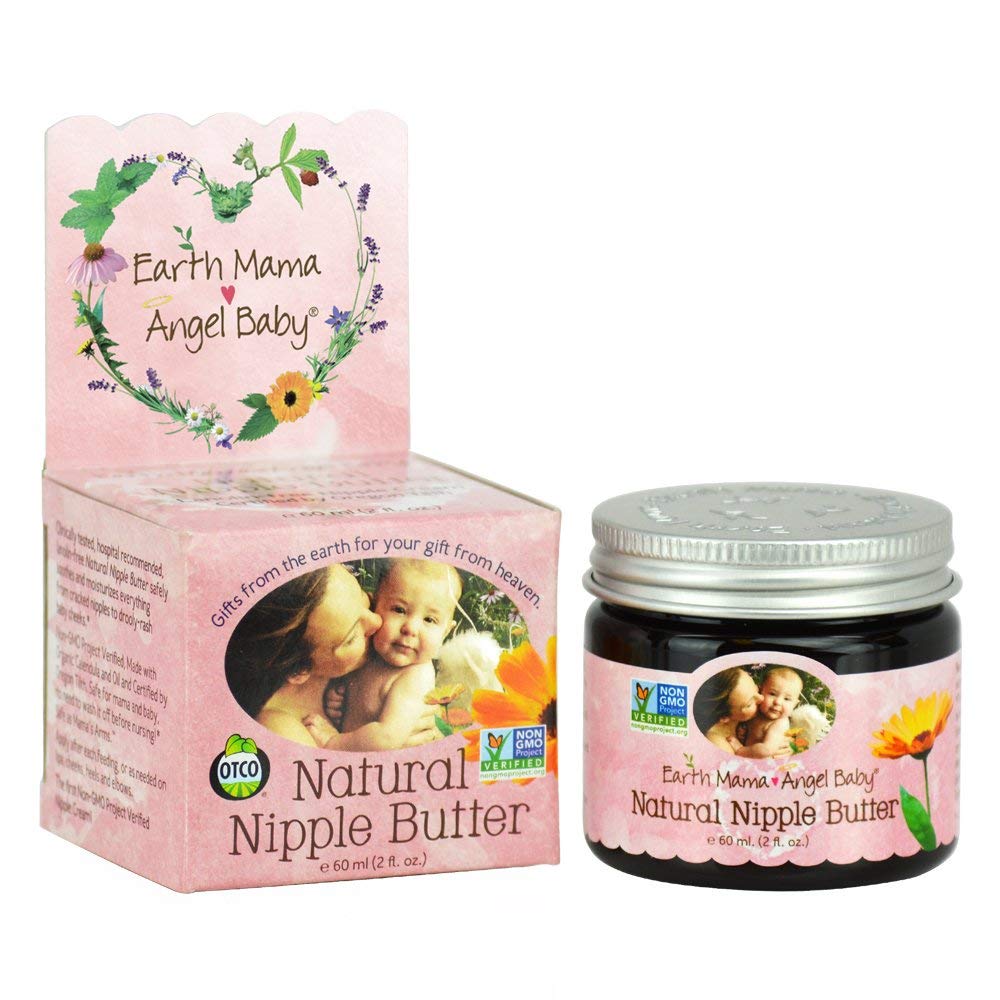 Earth Mama Angel Baby Natural Nipple Butter
An alternative to Lanolin that came highly recommend from our followers is this Earth Mama Angel Baby Nipple Butter.
"Clinically tested, hospital recommended, Certified by Oregon Tilth and Non-GMO Project Verified, Natural Nipple Butter is a lanolin-free, zero toxin calendula nipple cream for breastfeeding mamas, and anyone with dry, cracked skin. It's 100% natural, vegan and safe for mama and baby, no need to wash it off before nursing! Apply after each feeding, or as needed on lips, cheeks, heels and elbows."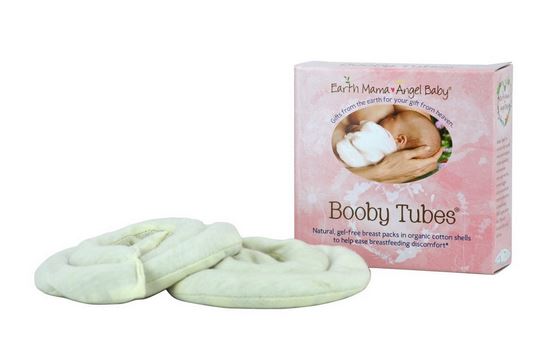 Earth Mama Angel Baby Booby Tubes
Clogged ducts can be annoying and painful and I've found that heat packs can be so relieving! These Booby Tubes got great reviews.
"Booby Tubes are natural, safe, gel-free breast packs made with an organic cotton shell and filled with all-natural flax seed. Use warm or cold, depending on your nursing needs. Store Booby Tubes in the freezer and wear them inside bra between feedings to help the tenderness of engorgement and to comfort breasts during weaning. Booby Tubes can also safely deliver warm, moist heat to tender breasts to encourage milk flow, maintain open milk ducts, promote let-down and comfort infection."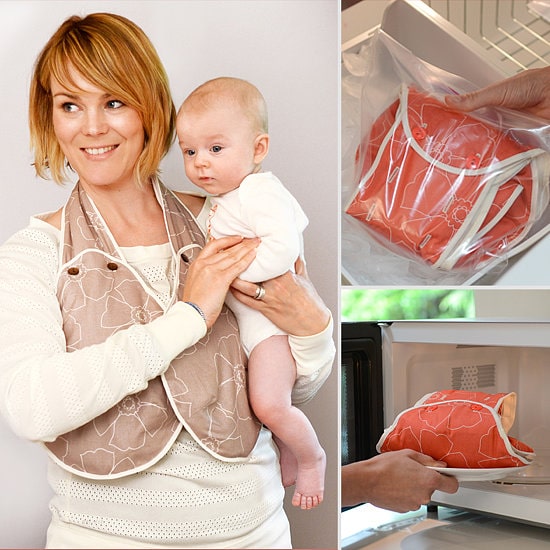 Another heat pack that I would love to try is the NuzzleHUG. I love that you can just hang it around your shoulders for hands free relief!
"The NuzzleHUG™ can sooth engorgement, increase milk flow, relieve clogged ducts, and sooth after pains. It was originally created to aid nursing moms, but it's also great for women experiencing discomfort from breast surgery, breast cancer treatments, Raynaud's disease, hot flashes and PMS. It can even be worn around the waist to soothe low back pain, menstrual cramps and endometriosis discomfort."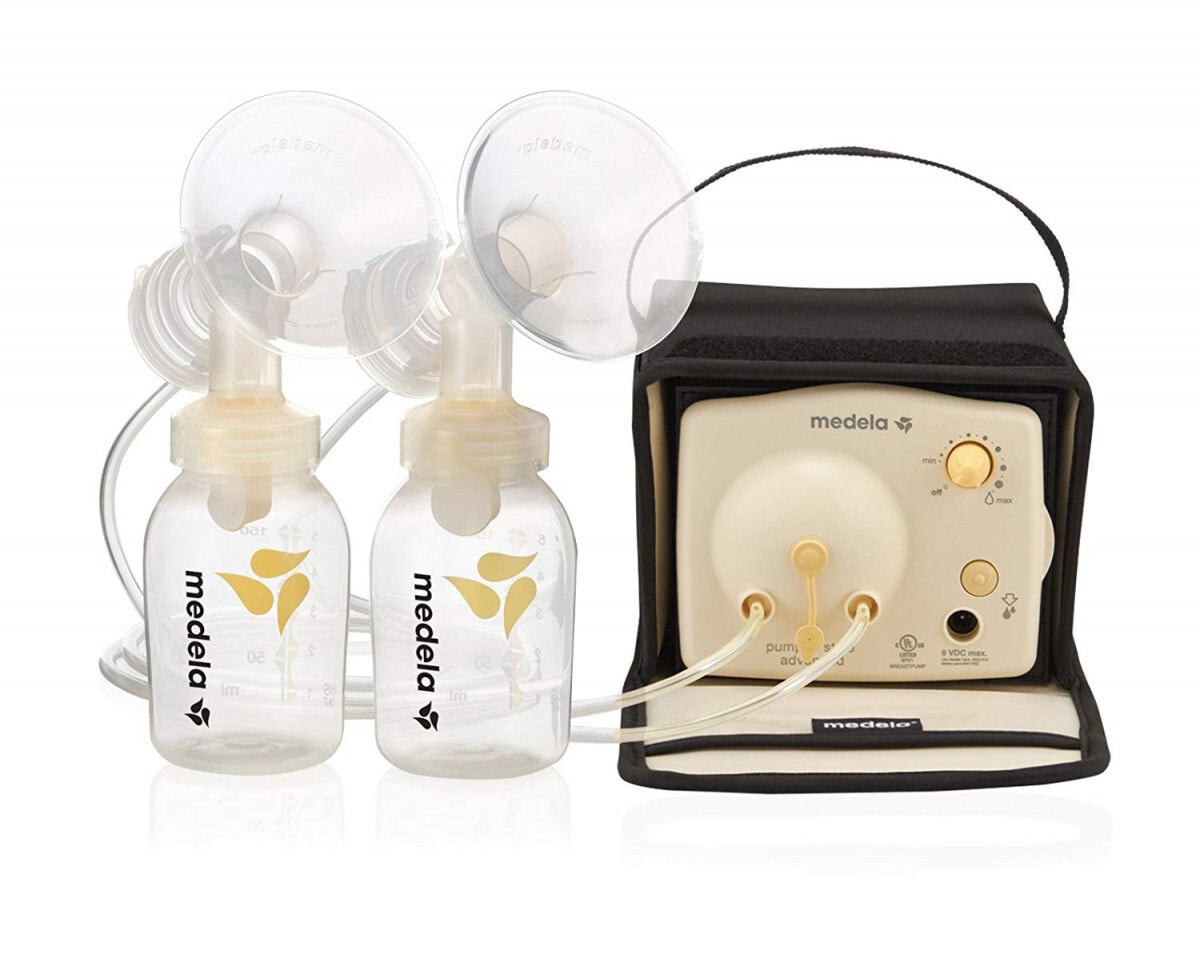 Medela In Style Advanced Breast Pump
I have loved having a Medela pump while working! Mine included a battery pack for on-the-go pumping which was a must for me. I love that it has a let-down phase that begins as you start pumping which really gets the milk flowing!
"Collect breast milk at work or during other absences from baby with the Medela Pump In Style Advanced. Designed for moms who pump several times a day, this daily-use breast pump features 2-Phase Expression technology that mimics the two distinct phases of how babies breast-feed and offers portable convenience for pumping anywhere."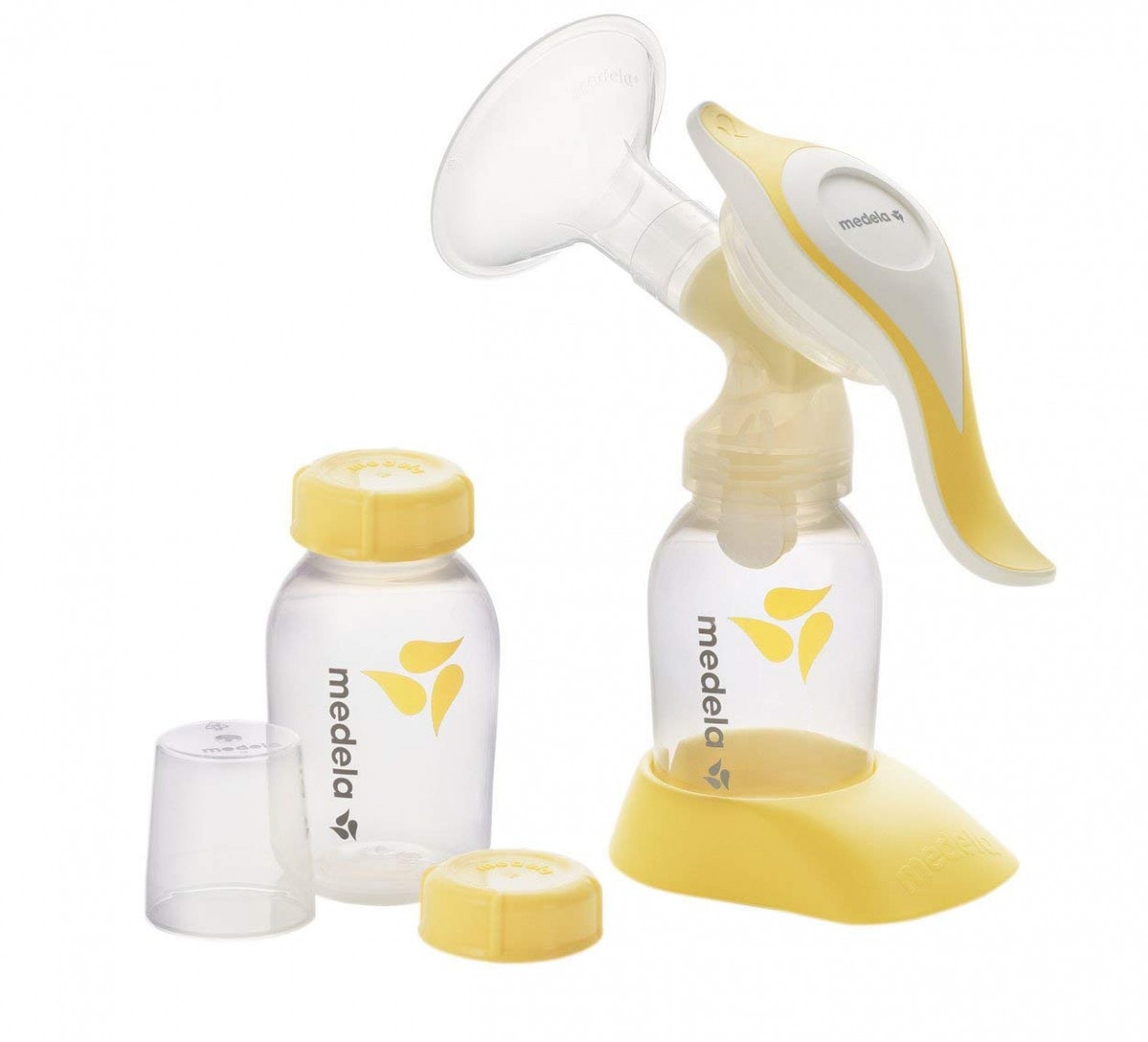 Medela Harmony Manual Breast Pump
I've never tried a manual breast pump, but this one came highly recommended by Mariel! They're great for quickly relieving the discomfort of over-full breasts.
"A single, manual breast pump designed for occasional time away from baby. The lightweight design is portable and discreet. 2-Phase Expression technology in an easy-to-us soft-touch, ergonomic swivel handle makes manual pumping comfortable."
Boon Grass Countertop Drying Rack
Okay, this seems silly, but I love this grass drying rack! It's designed to allow air up into bottles, nipples, breast pump accessories, storage bags, etc. so they can dry without holding in any condensation. It has great reviews on Amazon!
"A fresh take on drying racks. From bottles to pacifiers, Grass holds all your baby accessories as they air dry on the flexible blades that resemble real grass. Water drains into the lower tray, where it's completely contained. And it's got a sweet, natural presence, like a meadow full of baby deer. Only smaller. And without the deer. Low-profile drying rack. Easily holds items of all shapes and sizes upright for drying while excess water collects in bottom tray."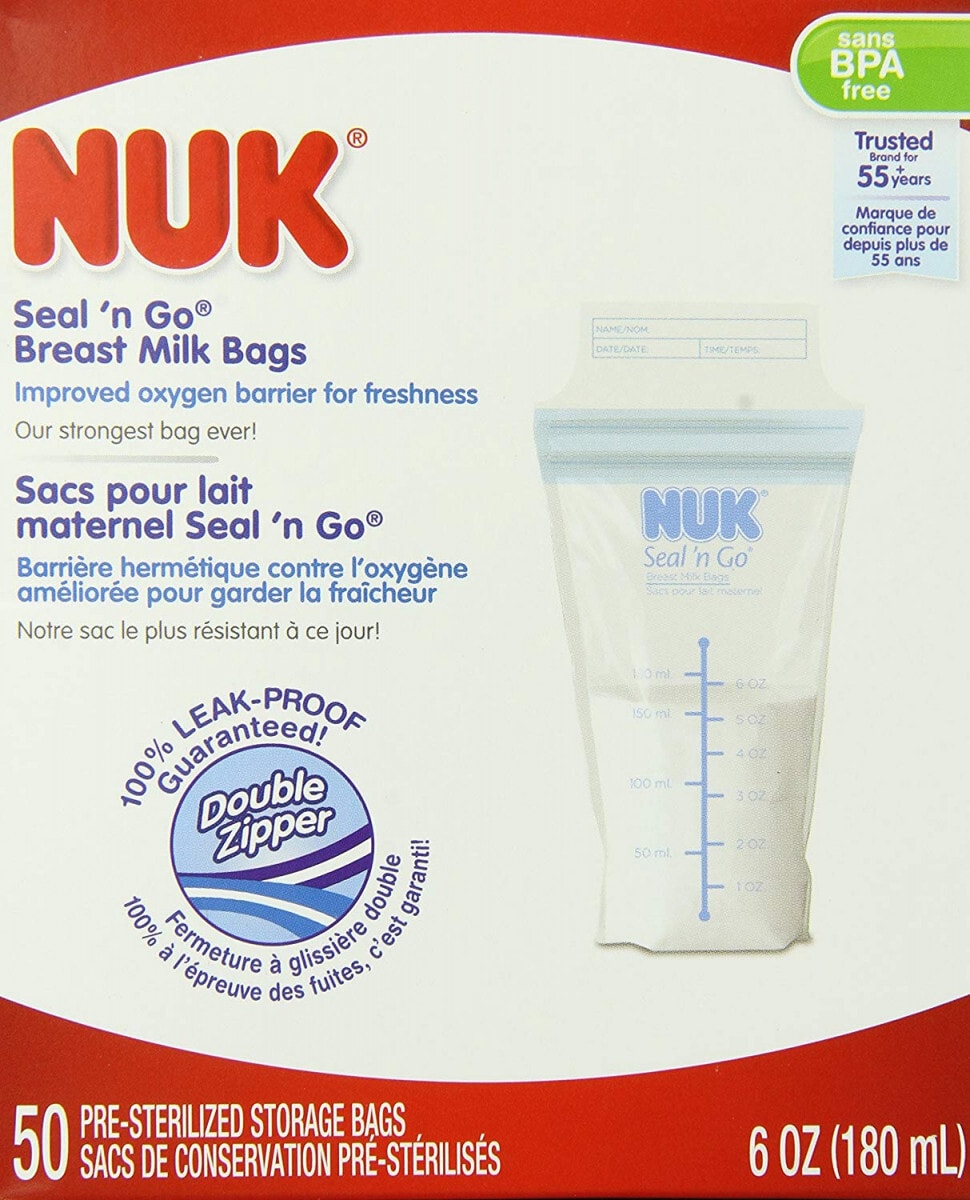 NUK Seal 'n Go Breast Milk Bags
By far my favorite breast milk storage bags! They are nice and thick and have two zip-lock strips. I've never have one leak on me!
"These are our strongest bags yet! NUK Seal 'n Go Breast Milk Storage Bags safely and securely store precious breast milk in either the refrigerator or freezer until you are ready to feed your baby. Designed for collecting, storing, and freezing breast milk, these bags are 100% leak-proof with double zipper seals. They are also freezer safe and self-standing, so easily sit or lay flat on your freezer shelf until ready for use. The oxygen barrier permits breast milk to stay fresh during storage."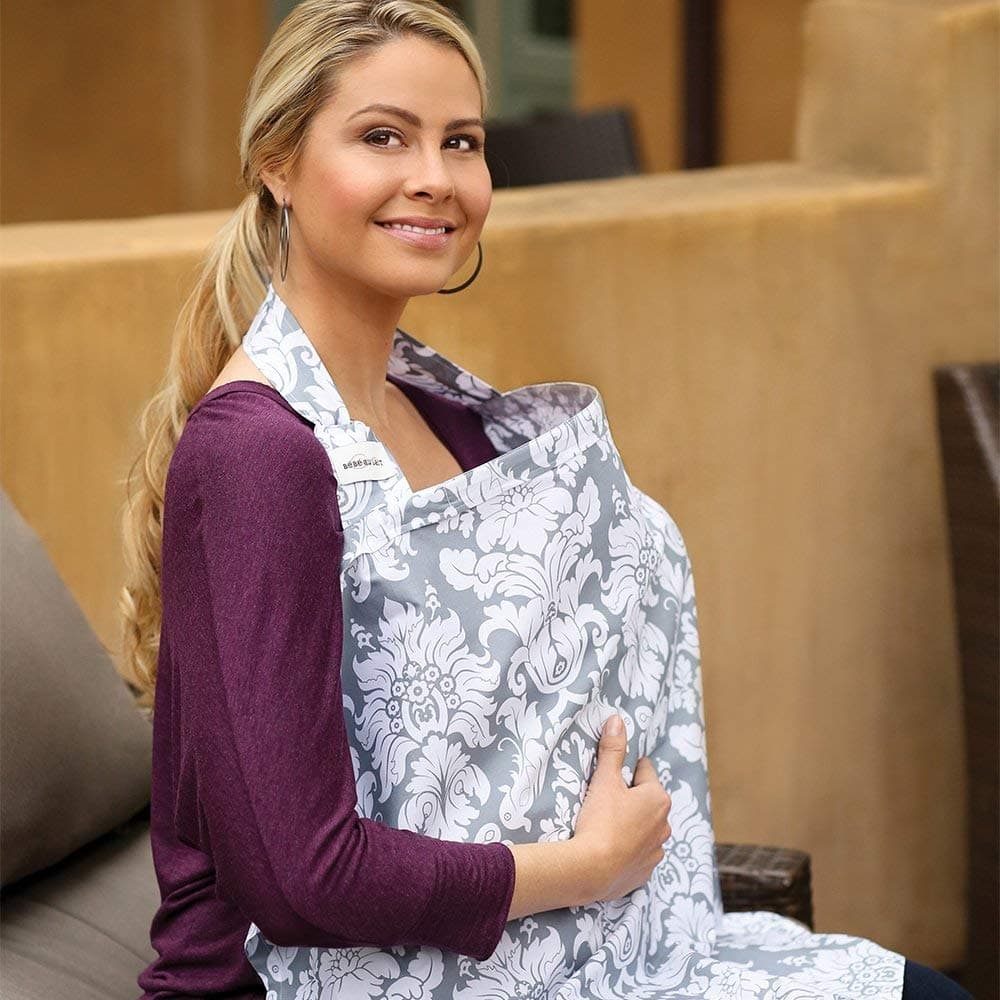 With my baby now 11 months old, nursing covers are a thing of the past. I usually find myself nursing in an empty room when I'm away from home simply because trying to get him to leave the cover over us is just not worth the fight. However, back when he had less of an opinion, I used one very similar to this Bebe Au Lait cover. I loved the flexible band across the top that allows you and your baby to see each other!
"Nurse discreetly and in style! The unique rigid neckline allows for ventilation, as well as direct eye contact with the baby. Terrycloth pocket detail for quick cleanup or storage of breast pads or pacifiers. 100% cotton machine washable. Generous sizing keeps mommy completely covered during breastfeeding."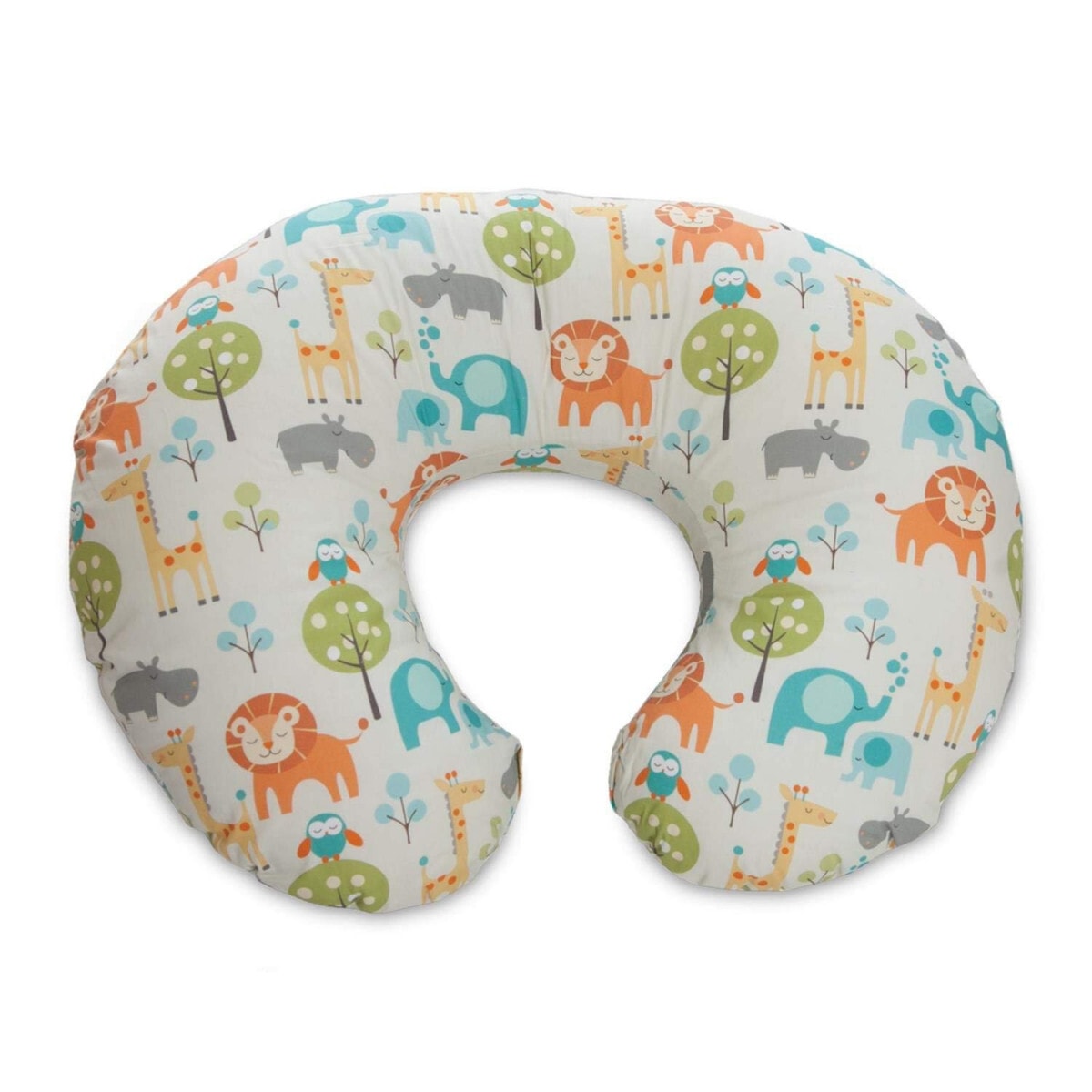 We had a lot of people raving about their Boppy pillows! I've used one on and off for the last few months and have loved the extra support.
"The award-winning boppy feeding and infant support pillow celebrates 25 years of supporting moms and babies. This versatile pillow lifts baby to a more ergonomic position for comfortable feedings, then transitions to the perfect spot for propping, tummy time and learning to sit. Comes with a cottony cute slipcover that is removable for easy washing."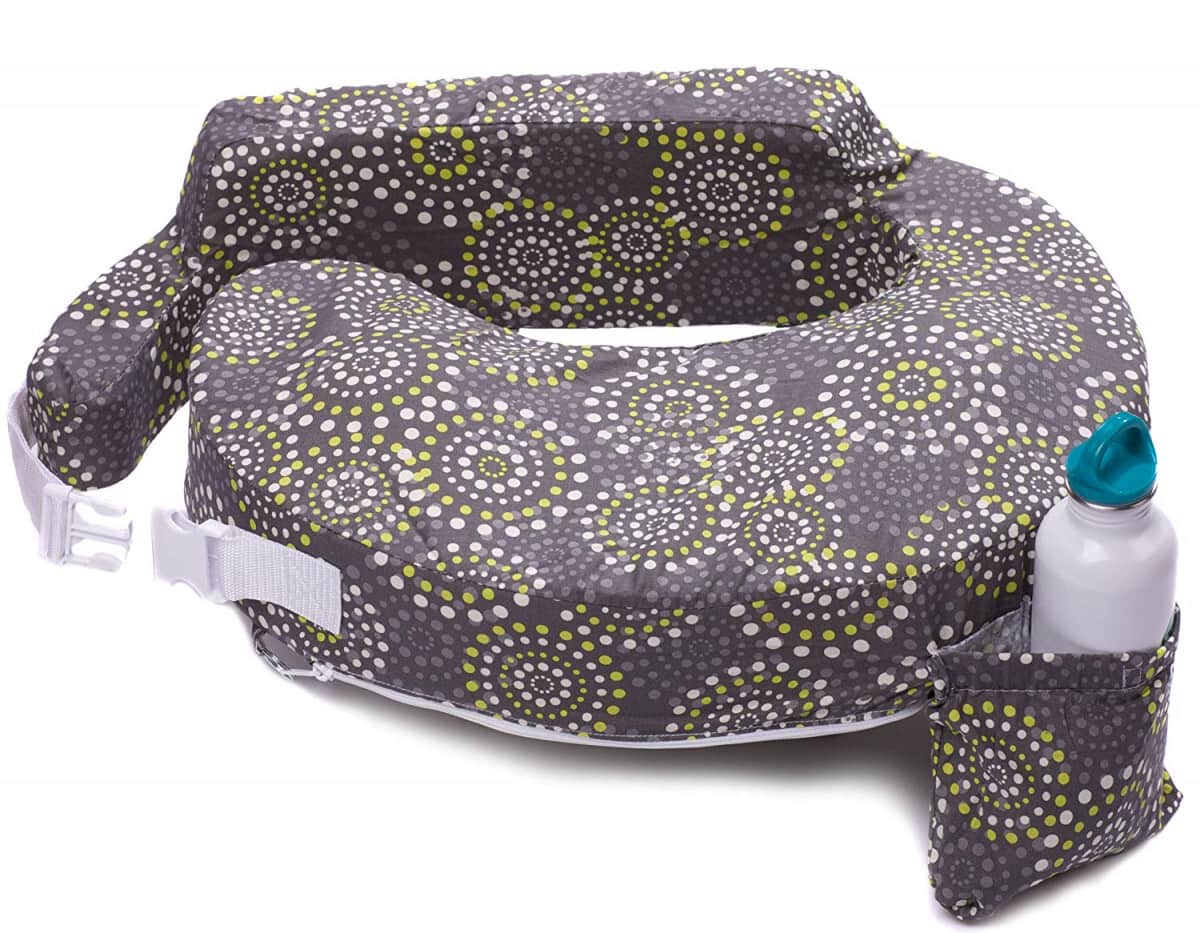 My Brest Friend Nursing Pillow
While I have been using the Boppy pillow lately, I didn't particularly like it when my baby was smaller. I felt like it didn't hold him up high enough for it to be helpful so I ended up just using pillows most of the time. This nursing pillow, however, also came with rave reviews from our followers, and I think it could be worth a try next time around. Reviewers love the back support and that you can cinch it up higher on your body.
"The no.1 Breastfeeding Support Pillow with Lactation Consultants. My Brest Friend is the only pillow that stays securely in place and does not shift or slide like other crescent shaped pillows. It provides support, comfort and security to both mom and baby, making breastfeeding more enjoyable and successful."
If you liked this post, I'm guessing you'll love these:
The Great Nipple Rub & Other Breastfeeding Tips
What I Wish I Knew With Baby #1
Favorite Products for New Babies
Honest Company Review ~ Baby Feeding Line