It's a good question. If God is the one that forgives us of our sins, why do we need to confess to our bishop to repent for our more serious sins? Why is it any of his business? Why should we share our potentially embarrassing and sensitive struggles to a middle-man, who has flaws of his own? You're not the only one who has wondered. And, it's actually good to have questions, because they inspire learning. When you approach your questions with a desire to feed your faith, instead of your doubts, the Holy Ghost will guide your efforts. He will enlighten your mind, help you identify truth, and in the end, you will feel even closer to God. That very thing just happened to me while studying this topic. The more I prayerfully study the gospel, the more evidence I see of God's love and how He truly is the most perfect parent for each one of us.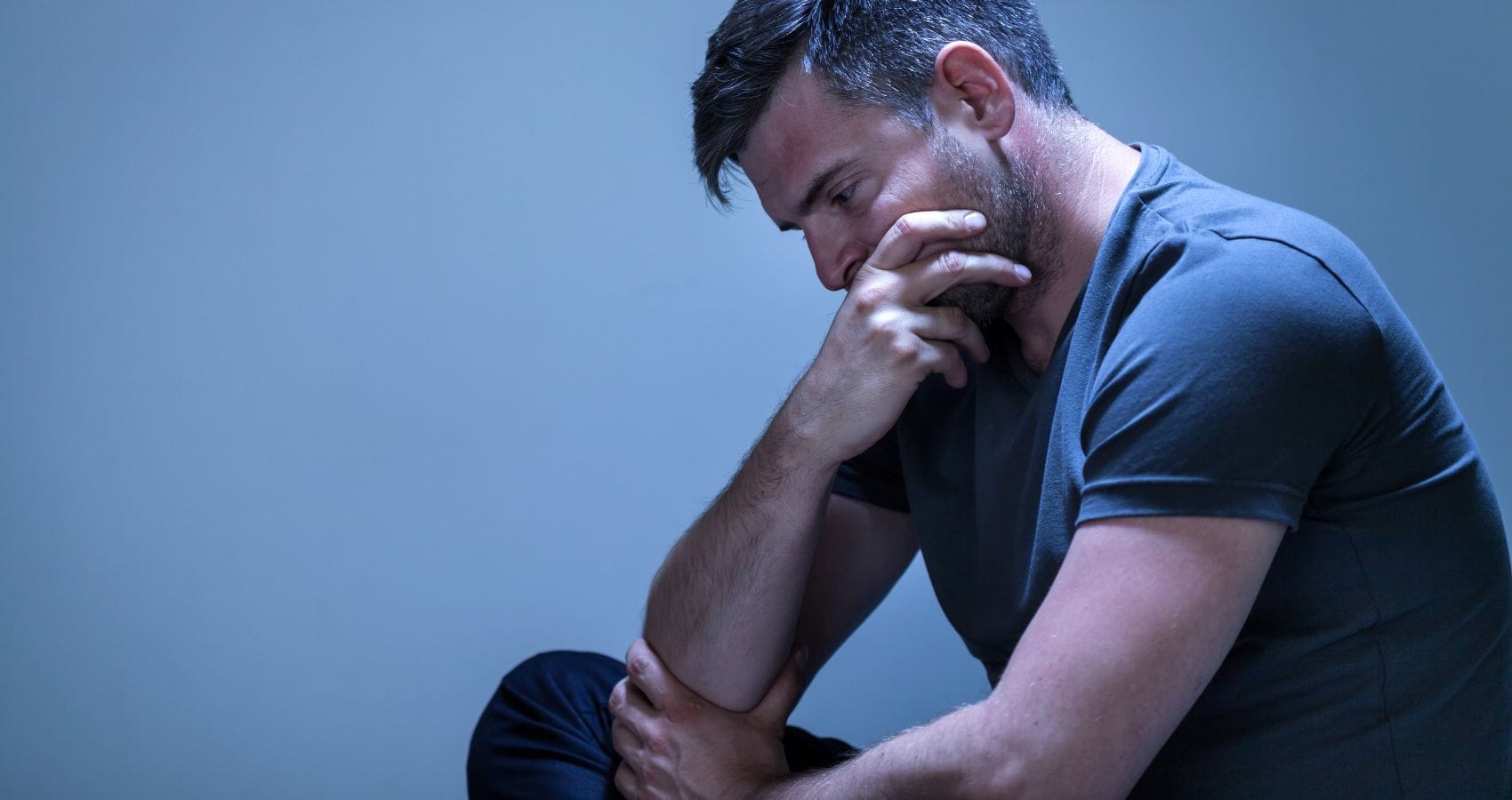 Why Do I Have to Confess My Serious Sins to the Bishop?
I feel like the most appropriate place to start is with the scriptures. Do they even mention confession? Is it a new concept with our church or is it talked about in the Bible too?
What do the scriptures say about confession?
The concept of confession isn't unique to the restored church of Jesus Christ (The Church of Jesus Christ of Latter-day Saints.) It was a requirement in the Law of Moses, and is referenced many times in the Bible. Here are some scripture references about confession from the Old and New Testament, The Book of Mormon, and Doctrine and Covenants. There are many more than this!
Matthew 3:6 – "And were baptized of him in Jordan, confessing their sins."
Leviticus 5:5 – And it shall be, when he shall be guilty in one of these things, that he shall confess that he hath sinned in that thing…"
Leviticus 26:40 – "If they shall confess their iniquity, and the iniquity of their fathers, with their trespass which they trespassed against me, and that also they have walked contrary unto me…"
Numbers 5:7 – "Then they shall confess their sin which they have done: and he shall recompense his trespass with the principal thereof, and add unto it the fifth part thereof, and give it unto him against whom he hath trespassed."
Joshua 7:19 – "And Joshua said unto Achan, My son, give, I pray thee, glory to the Lord God of Israel, and make confession unto him; and tell me now what thou hast done; hide it not from me."
Ezra 10:11 – "Now therefore make confession unto the Lord God of your fathers, and do his pleasure: and separate yourselves from the people of the land, and from the strange wives."
Proverbs 28:13 – "He that covereth his sins shall not prosper: but whoso confesseth and forsaketh them shall have mercy."
Mosiah 26:35 – "And whosoever repented of their sins and did confess them, them he did number among the people of the church…"
Alma 17:4 – "And they had been teaching the word of God for the space of fourteen years among the Lamanites, having had much success in bringing many to the knowledge of the truth; yea, by the power of their words many were brought before the altar of God, to call on his name and confess their sins before him."
3 Nephi 1:25 – "But it came to pass that they soon became converted, and were convinced of the error which they were in, for it was made known unto them that the law was not yet fulfilled, and that it must be fulfilled in every whit; yea, the word came unto them that it must be fulfilled; yea, that one jot or tittle should not pass away till it should all be fulfilled; therefore in this same year were they brought to a knowledge of their error and did confess their faults."
D&C 58:43 – "By this ye may know if a man repenteth of his sins—behold, he will confess them and forsake them."
D&C 64:7 – "Nevertheless, he has sinned; but verily I say unto you, I, the Lord, forgive sins unto those who confess their sins before me and ask forgiveness, who have not sinned unto death."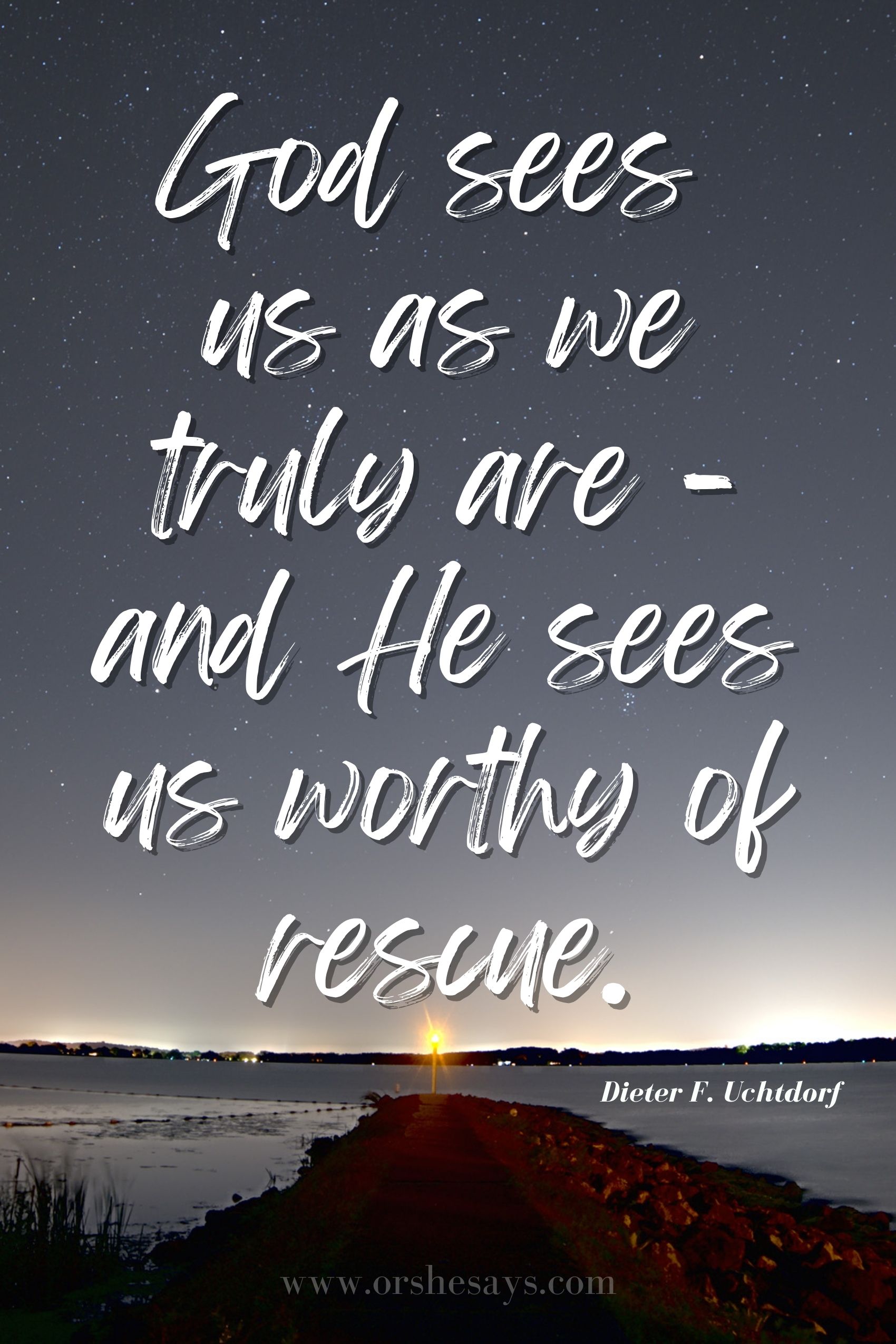 Why can't I just confess serious sins to God in my prayers, instead of the bishop?
There are lots of sins that you can confess straight to God, when you pray. But, the more serious sins, such as sexual and criminal, need to be brought before our assigned spiritual judge on earth, which is our local bishop. Why?? Well, I'll elaborate more below, but the short answer is because that's how God set up His church. He's in charge.
D&C 107:72, 74 – "And also to be a judge in Israel, to do the business of the church, to sit in judgment upon transgressors upon testimony as it shall be laid before him according to the laws, by the assistance of his counselors, whom he has chosen or will choose among the elders of the church.

"

Thus shall he be a judge, even a common judge among the inhabitants of Zion, or in a stake of Zion, or in any branch of the church where he shall be set apart unto this ministry, until the borders of Zion are enlarged and it becomes necessary to have other bishops or judges in Zion or elsewhere."

Mosiah 26:29 – "Therefore I say unto you, Go; and whosoever transgresseth against me, him shall ye judge according to the sins which he has committed; and if he confess his sins before thee and me, and repenteth in the sincerity of his heart, him shall ye forgive, and I will forgive him also."
D&C 84:26-27 – "And the lesser priesthood continued, which priesthood holdeth the key of the ministering of angels and the preparatory gospel;

Which gospel is the gospel of repentance and of baptism, and the remission of sins, and the law of carnal commandments, which the Lord in his wrath caused to continue with the house of Aaron among the children of Israel until John, whom God raised up, being filled with the Holy Ghost from his mother's womb."
D&C 13:1 – "Upon you my fellow servants, in the name of Messiah I confer the Priesthood of Aaron, which holds the keys of the ministering of angels, and of the gospel of repentance, and of baptism by immersion for the remission of sins; and this shall never be taken again from the earth, until the sons of Levi do offer again an offering unto the Lord in righteousness."
But, WHY??? Why did God set up His church like this??
First, I'm going to suggest reading what the Church Handbook says about confession to the bishop. I really love what it says. I've been reading a lot about repentance and confession, and I haven't found a clear answer as to WHY God has assigned spiritual judges on earth. I guess it doesn't surprise me though. God doesn't always explain Himself (and, He shouldn't have to, in order for us to listen.) But with that said, there are some reasons that I believe may be the 'why.' I would imagine He has multiple reasons, each with their own benefit.
1. Bishops Protect the Sacred
In the church, what are three things that we consider very sacred? It's our temples (and the covenants we make inside), the use of the Priesthood power, as well as the sacrament (our weekly recognition of the Atonement.) They are so special and sacred, and we try to keep them that way, out of respect and our love for God. More importantly, that is what God has asked us to do. To help with that, He has called protectors over those sacred things, otherwise known as "bishops."
One way that we keep the temple sacred is by trying to be spiritually clean when we enter. Does that mean spiritually perfect?? Definitely not. That's impossible, while on this earth. But, we can at least show our respect by being spiritually clean to the point where we have confessed and repented for our most serious sins. That alone, will ensure the temple is a more holy place for ourselves, others, and for God. That is one of the responsibilities the bishop has… to keep the temple sacred, by ensuring that only members that are free of their serious sins can go inside. As you can imagine, that's an important responsibility. The bishop, through the guidance of the Holy Ghost, will walk you through the repentance process to God's forgiveness, so you may enter the temple and receive all the blessings God has waiting for you there.
Keeping the ordinance of the sacrament sacred out of respect for God is also a responsibility of the bishop. The scriptures teach us that we should not partake of the sacrament if we aren't worthy. Again, does that mean that we should only take the sacrament if we are perfect? Nope! But, we can at least be clean from our more serious sins, and as for our smaller sins, we can have a repentant and humble heart. The bishop has been assigned the task, by God, to help ensure the sacrament ordinance stays sacred. Depending on the sin and the situation you confess, the bishop may ask that you refrain from partaking of the sacrament until you are further along in the repentance process. It's not to punish you, but to protect the sacrament and to protect and help you.
1 Corinthians 11:27-29 – "Wherefore whosoever shall eat this bread, and drink this cup of the Lord, unworthily, shall be guilty of the body and blood of the Lord. But let a man examine himself, and so let him eat of that bread, and drink of that cup. For he that eateth and drinketh unworthily, eateth and drinketh damnation to himself, not discerning the Lord's body."
The use of the Priesthood power is applicable to these thoughts, as well. In summary, I believe that one reason God has assigned bishops this tasks is that He wants to make extra sure that full repentance has happened, so the sacrament, temples, and priesthood are kept sacred. It's nothing personal against you and your devotion to sincere repentance. It's the process God wants everyone to participate in when they have serious sins to repent for.
2. Confession Requires Humility, Necessary for Repentance
A necessary requirement for true repentance is humility. We need to recognize that we are not perfect, that we have sinned, and feel that our great desire is to be like Christ and be obedient to Him. Speaking our serious sins out loud requires courage and humility, which is a more sure sign to God (and ourselves) that our hearts are truly in the right place. God has said, "By this ye may know if a man repenteth of his sins—behold, he will confess them and forsake them." (D&C 58:43)
Elder Maxwell once said, "As confession lets the sickening sin empty out, then the Spirit which withdrew returns to renew."
Your bishop is anxious for you to use the Atonement and get back on track, spiritually. He is anxious for you to find peace and to feel the Spirit more readily. He is anxious to help you along the way and encourage you. You are not going to disappoint him or tell him anything that is too grievous to repent for. Jesus suffered for your sin, HOPING that you would use the Atonement. He didn't accidentally forget your sin or decide it was too much for Him to suffer for. Your sin was included in His pain, and your bishop is going to be so happy to see you accepting Christ's gift.
"For behold, I, God, have suffered these things for all, that they might not suffer if they would repent; But if they would not repent they must suffer even as I; Which suffering caused myself, even God, the greatest of all, to tremble because of pain, and to bleed at every pore, and to suffer both body and spirit—and would that I might not drink the bitter cup." (D&C 19:16–18)
While I have you, let me remind you that God never expected for us to make it through life without making mistakes or bad choices, big or small. He sent us to earth to gain a body, find Him, and to LEARN. He is proud when we decide to learn from our mistakes and bad choices, and change to become more like Him. He understands that sins will be part of our life experience and that sometimes it will take multiple tries to learn and change how we need to. You will never know anyone more loving and understanding than your God.
"Whatever the cost of repentance, it is swallowed up in the joy of forgiveness." (D. Todd Christofferson)
This short video contains one of my favorite analogies for understanding repentance.
3. The Chances of Completely Abandoning Our Sins Are Better When Confessed to the Bishop
Have you ever made a new goal and decided to let someone know about it, in hopes that by them knowing, it would motivate you even more to keep your goal? Well, confessing our sins helps us forsake our sins… meaning, it helps us abandon our sin and not return to it ever again. It has that effect for multiple reasons.
For one, humility is involved (as mentioned above) and the heart is primed for real change.
Two, by confessing, you are allowing another person to know about your sin and to see you through to the other side: peace and forgiveness. It is always easier to get through something hard when we have support. But here's the super cool part… your bishop isn't just any random person willing to support you. He has been CALLED OF GOD to support you. Think about that… He can receive revelation from God, on behalf of you. That is a right given to him by God. So, when you're speaking with him, the Spirit can help him to know what you, as an individual, need to do to get back on track. He can also be inspired as to how to support and encourage you, in the most effective way FOR YOU. It's all so amazing. Really. With the bishop, you get the benefit of love, good advice, and encouragement, PLUS his ability to receive revelation for you and your situation. The fact that God has given us bishops to help us as we repent of our serious sins is just one more sign of His love for us.
Repentance is a Divine Gift That We ALL Need
We ALL need to repent, every day. You are not alone in your need for improvement. We all make mistakes. We all do dumb things. We all need Christ and His Atonement. Remember that we are here to learn and to make progress. That's what God hopes to see from you (and me)… an imperfect person that is continually trying. You won't attain perfection on this earth, but continually trying over and over again is the perfect way to live, while you're here.
President Nelson said, "True repentance is not an event. It's a never-ending privilege. It is fundamental to progression and having peace of mind, comfort, and joy." I really believe that. On the other side of repentance is a more blessed life that God is so anxious to give you.
See what He says, in His own words (these are just a couple of many examples…)
"Behold, he who has repented of his sins, the same is forgiven, and I, the Lord, remember them no more." (D&C 58:42)
"Behold, mine arm of mercy is extended towards you, and whosoever will come, him will I receive" (3 Nephi 9:14).
God loves you.
Repentance is worth it.
You are worth Christ's gift to you.
… I would love for you to listen to this short video.
If you liked this post, check out:
Pin this image to save or share the post: