A Primary Talk for each week of the month of February. Each primary talk is written based on the New Testament Come Follow Me Lesson for Children. You can read the talk directly from this post, or download and print the PDF version that is available through a link in each section below.
If you find these talks helpful, could you do me a little favor?? All I need is for you to share the following blog post however you're willing to. Your simple share will help Book of Mormons be sent all over the world. Thank you!!! HERE'S THE POST —> How to Get a Free Book of Mormon
New Testament Primary Talks ~ February 2023
Primary Presidencies! Feel free to download and print all four Primary Talks for February here. (February 2023 Primary Talks) They are a helpful resource for when the assigned speaker forgets to bring his or her talk or doesn't show up at all and you need a quick fill-in for opening exercises.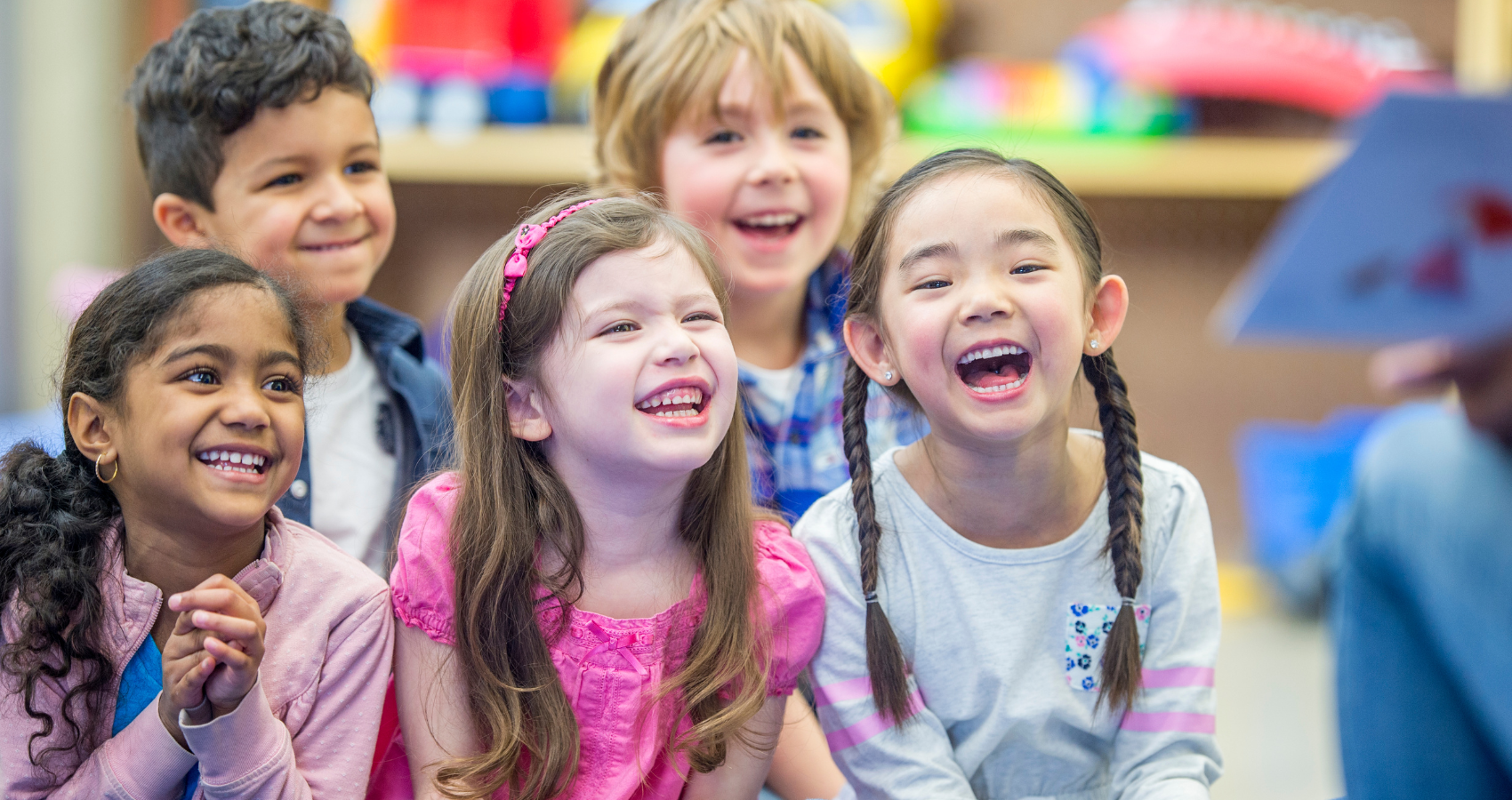 The Power To Choose – February 5th Primary Talk
We make choices every day. You chose what to wear to church today. You chose to brush your teeth. Or, not to brush them! You chose what to eat for breakfast. There are so many little decisions to make!
Some choices that we make are more important than others. The choice to be baptized is a big choice. Choosing to follow the commandments is a big choice.
The Holy Ghost is available to help guide us when we need help staying on the path. He will show us what choice to make. We can also follow Jesus and think about what He would want us to do. We have the power to choose the right each and every day.
Primary Talk The Power To Choose PDF
I Can Be Baptized – February 12th Primary Talk
There are a lot of good reasons to be baptized. One of the best reasons is that when we are baptized we are following Jesus Christ. He was baptized. And He wants us to follow His example.
Jesus was perfect. Why did he need to be baptized? Because, baptism is a covenant. The covenant is required for us to enter the Kingdom of God.
I am glad we get to follow Jesus and do what it takes to live with Heavenly Father again.
Primary Talk "I Can Be Baptized" PDF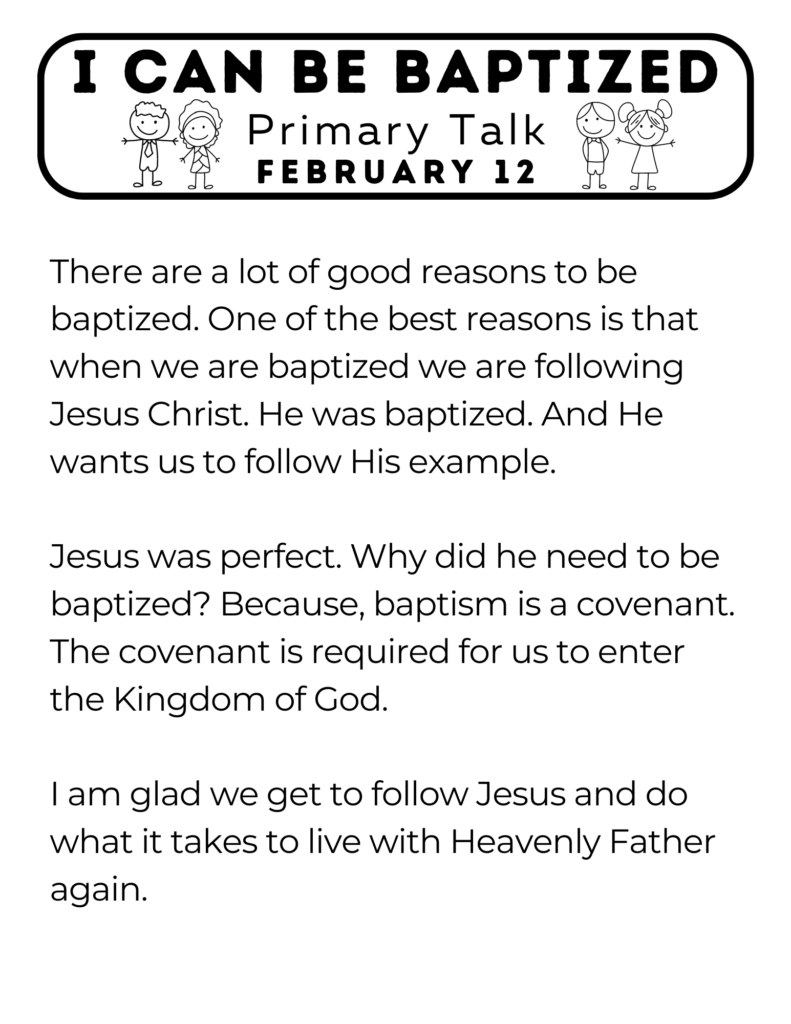 I Can Be A Light – February 19th Primary Talk
Are you scared of the dark? I think everybody feels a little bit nervous when all the lights are out.
In the scriptures, Jesus teaches that light can always drive out darkness. Light is more powerful than darkness. Jesus also teaches us that we can be a light for others.
We can be a light when we:
bear testimony of truth
stand for what is right
share love and kindness
act upon promptings from the Holy Ghost
I hope we can all be a light for Jesus! When we shine bright we make the world a brighter and better place.
Primary Talk "I Can Be A Light" PDF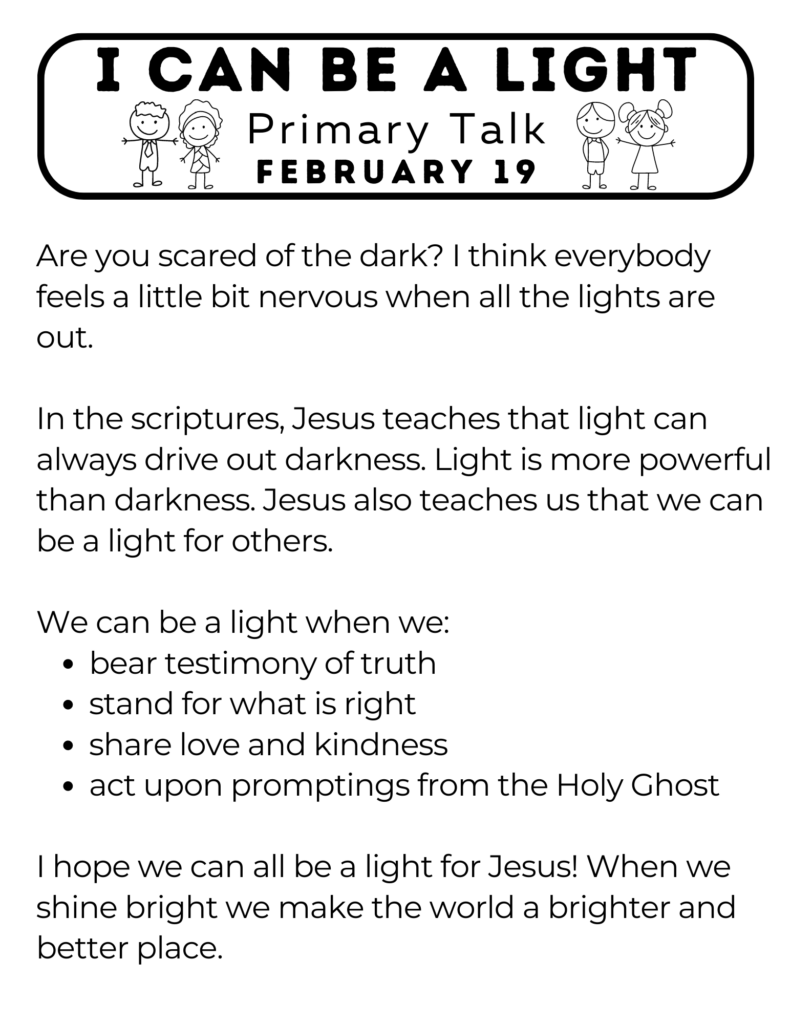 I Can Pray To Heavenly Father – February 26th Primary Talk
When we pray, we start by saying the name of the person we are talking to. That special person is our Heavenly Father.
We are so lucky to know that we can speak directly to our Father in Heaven. He listens to our prayers. He loves us and wants to be part of our daily lives. He answers our prayers!
Did you know that Jesus taught us the way to pray to God? We know God hears prayers because of Jesus and His example! It is so important to remember that our prayers are heard and that they are heard by a loving Father in Heaven. I hope we all take time to pray to Him each day.
Primary Talk "I Can Pray To Heavenly Father" PDF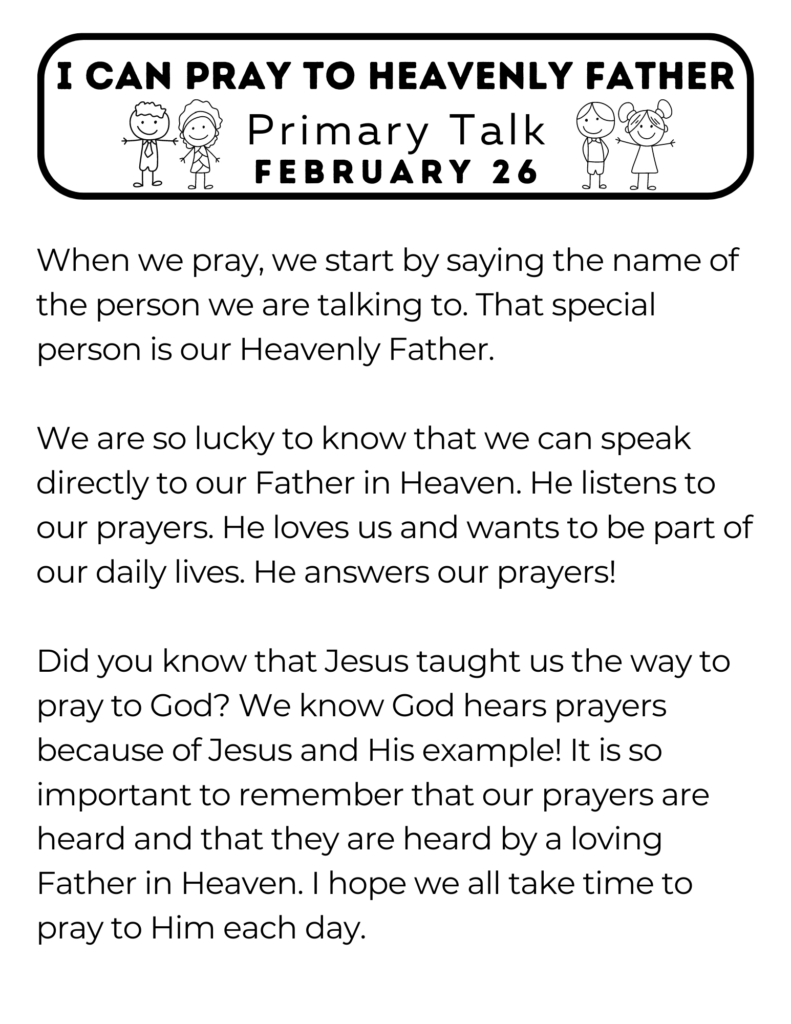 Like these talks? Check out these Latter-day Saints posts too!
Pin this image to save or share these Primary talks: