Hello! My name is Maria and I am the author of the blog, Yay! I Made It, here to show you how to make a 17×17 pillow cover… or, really any size! 18×18, 20×20… it's easy to adjust the dimensions for whatever size pillow cover you need!
I have been a wife for almost seven years. After living with my hubby for this long, I feel pretty confident I know how he will react. For example, he comes home and sees a new throw pillow on the couch. Chances are very good that he will say something like "Seriously? Another one? Aren't the other 20 pillows in the house enough?" He is a wise man.
The truth is that he is right. I DO have 20 pillows in the house (I just counted & that doesn't include any in storage boxes under the house.). So, to keep us both happy, I came up with this super easy throw pillow cover tutorial. It makes for less storage (way more compact than a pillow!) and it's much cheaper than buying new pillows all the time. Now, I can change my decor whenever we have enough money to buy 1/2 yard of fabric! They are also much easier to keep clean (like, when the baby drools on them.) The best part is it literally takes me 10 minutes to whip one of these babies out!
17×17 Envelope Pillow Cover Tutorial (or any size!)
You really don't need much to put these DIY envelope pillow covers together.
Supplies for DIY Couch Pillow Covers
Start with 1/2 yard of fabric 18 x 45 inches. My pillows are about 17 inches. If yours are different, adjust your measurements as necessary. For every inch bigger that your pillow is (than 17×17), add an extra inch of fabric on the length and the width.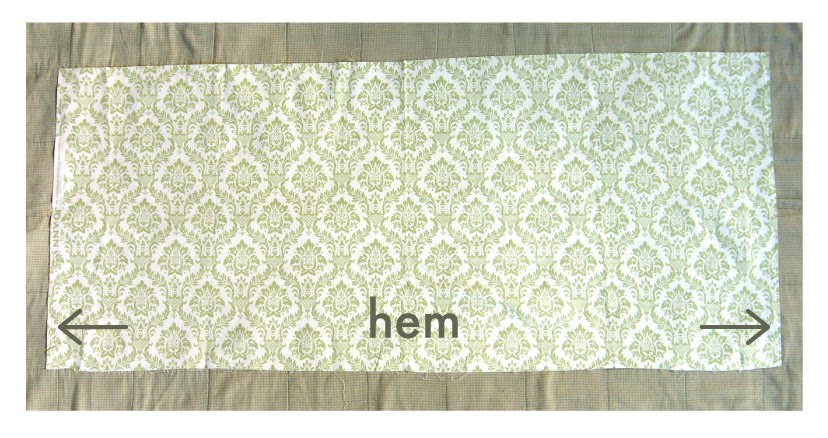 Hem the two short sides of your fabric or use your selvage edges, like I did.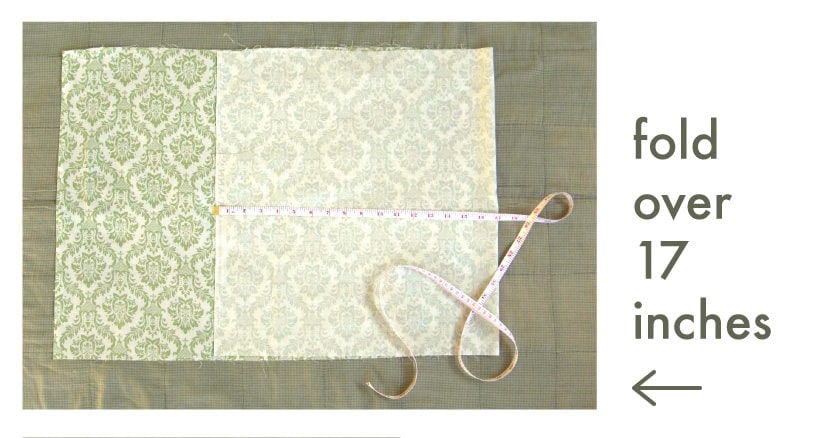 Fold over 17 inches. Remember, this is for a pillow that measures about 17 inches across. It will be different, depending on the size of your pillow.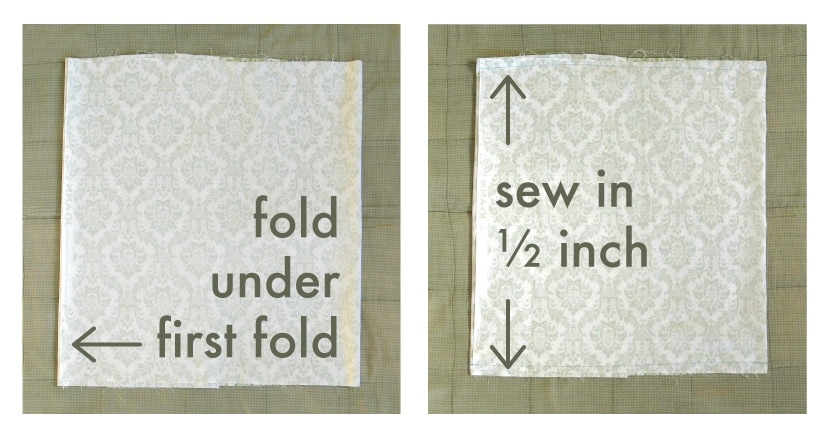 Fold the remaining top section (about 9 inches depending on how much you hemmed) over, tucking it under the 17 inch section you just folded. Your folded edge should line up with the straight edge you just folded.
It would probably be smart to stick a few pins down the side now. I prefer to just hold mine together. Then, sew 1/2 inch in from each side.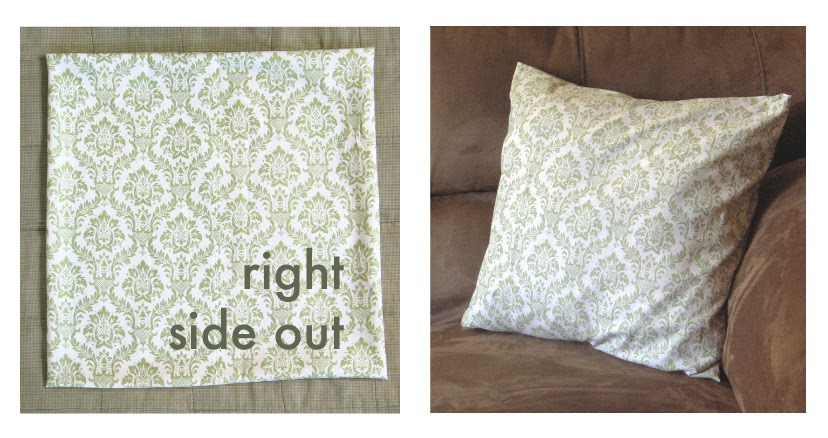 Fold right side out. This image on the left shows the back. Can you kind of see where the line is? I know it's hard to see with this fabric. This is where you open it to take the cover off. Now that you get the basic idea, switch it up. Try different fabrics, add a button on the fold and make it the front of the pillow, add tassels to the corners… so many options! If you would like to see the illustrated 17×17 envelope pillow cover pattern on my blog, that may help with this project too.
Isn't this such a simple and handy project?? It's a simple sewing project for kids, as well. When they want to redecorate their room, is a great time to introduce them. They will love picking out fabrics to match their room and seeing their creations on display.
Where to Display & Use Your DIY Pillows
OSSS Tip on Keeping Your Pillows Nice
An experienced interior decorator once told me that if you spray Scotchgard on pillows, couches, shoes, etc. that they will be much easier to clean and will repel liquid spills. BUT, not just any Scotchgard. She only really recommends the Heavy Duty Water Shield. It's suggested for outdoor use, but she likes the extra protection it offers for indoor items, as well. Be sure to test it on a small, inconspicuous place, before spraying the entire fabric item.
If You Liked This 17×17 Pillow Cover Tutorial, Check Out:
Join 180,000+ Others & Follow OSSS for Lots of Family Ideas!
Pin This Image to Save Post: