I love to read! But…it doesn't happen very often that I read a book. I'm usually reading second grade homework assignments, instructions to assemble new toys, and "Where The Wild Things Are". But, I have managed to sneak in a few minutes of fun reading here and there and finish some books…although, it might take me a good year to get through just one! Anyway, I thought I would share with you some that just really tickled my fancy.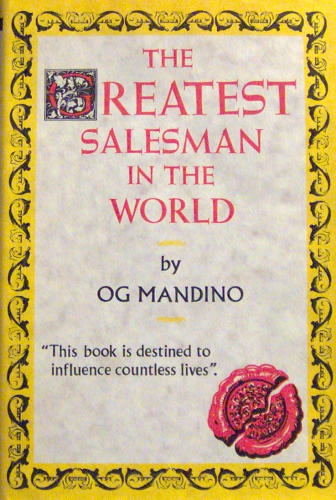 This is NOT a sales book. It can be applied to sales, if you want. But, mostly it's a super cute parable that inspires you to be a better person. It was first published back in 1968 and has been super influential ever since. It is basically about this dude who wants to impress a girl's father by being a salesman. He is given a seemingly impossible task of selling expensive and high quality robes to poor people. He struggles and eventually meets a mentor who gives him a set of scrolls. He is to open one scroll at a time and master each one before he can open the next. It's neat because it is implied that the reader is supposed to do the same. You try to master each chapter's message (scroll) before moving on to the next. The chapters focus on things such as determination, good attitudes, courage, love, etc. The part I loved is that Og Mandino can say things in such a fabulous way that you just want to highlight the whole book! Very inspiring.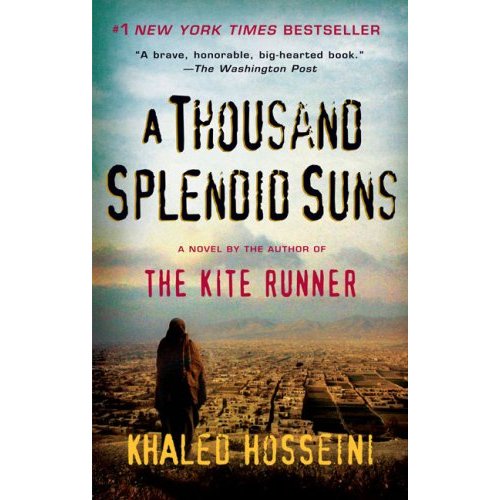 I was blown away by this author's writing skills! He is a master at describing feelings, situations, scenery…I was so impressed! I've never known much about Afghan society and didn't think I would find it that interesting, but I am so glad I read this book! It is a powerful and heart-wrenching story of two women both married to one man. The way they are treated, the way they have to live because they are women, the constant turmoil in their neighborhoods…makes me so thankful for the life I have.
Despite the looks of it, this really isn't a children's book. From the surface the story seems so simple but with a second thought you find something much deeper. This is another book I have highlighted up the whazoo. The narrator is a pilot downed in the Sahara Desert, as he wanders around he encounters a prince. The prince describes his journeys of traveling from planet to planet and encountering different types of people. The book really makes you question your priorities and reminds you to embrace and aspire to have the innocence of children, once again. Love it. Dude, I should be paid to review books…don't you think??
Cesar's Way: The Natural, Everyday Guide to Understanding and Correcting Common Dog Problems by Cesar Millan
It's probably pretty weird for me to have read this book, really like it…and I don't even have a dog or plan on getting one any time soon! But, I've always found Cesar's show, "The Dog Whisperer" so fascinating. So, I read his book and kinda wished I had a dog again to practice what I had learned…but, only kinda. Cesar's theories on why dogs behave the way they do make so much sense! His big thing is learning how to be the "leader of the pack" and working with dog's natural instincts. I always catch myself giving advice to dog people, based on what I've read, and I'm sure they want to tell me the "kiss it". But, if you have a dog (or don't) this book is fascinating…and lots of the stuff can even be applied to children!
C.S. Lewis is so gifted at expressing his thoughts. This is another one of those books that makes you think in ways you never have before, makes you want to be a better person, and makes your hand sore from all the highlighting! Despite your religion, there are so many truths that are just standard. You need to be honest, you need to be faithful, you need to be kind….these are all things (and more!) that he touches on in the most profound ways! Excellent book!
I would love to hear some of your favorites!!