I'm Serene, wife of eight years and mother of five adorable children whom I contemplate duct taping together only about twice a day. So all in all I think I'm doing rather well! I don't pretend to know what the heck I'm doing, so I just do it. I believe women worry too much about being perfect while trying to "do it all", so I generally blog about all my parenting misadventures at
Serene is my name, Not my life!
You know, to help other moms realize they'll always be someone less put together than they are. Yes, motherhood is serious, very much so, but it should also be fun! Lots and lots of fun.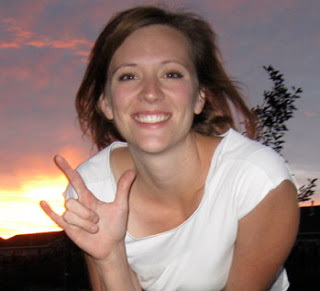 My husband went out of town yesterday, and I felt sorry for anyone who had to sit within ten feet of us at church. The day passed surprisingly well as I caught up on some book reading while the kids played. But by the time my kids were in bed last night, my kitchen floor was in complete disarray. Cheerios, bread crumbs, and pretzels were scattered and crushed every where. Several sticky spots kept them company as the many cups of juice that had been spilled and splattered had only been quickly and carelessly wiped up. I stared at my kitchen for a very long time. Then I flipped the light off and went to bed.
This morning the kids were unusually grumpy, as though the the mess that was left alone last night had penetrated their very attitudes. Which it probably did. Something had to be done, and fast. Or my kids were going to end up as the newest exhibit at the local zoo. Then
I had an idea. An epiphany, if you will.
Images of my childhood raced through my mind as I saw my siblings and myself, in our swimsuits with bowl and towel in hand, slip-n-sliding our way across the tile floor in our rather large family room as we "scrubbed it clean". Oh had there ever been a more brilliant idea? I think not. I quickly cleared the floor of all toys, shoes, clothes, and chairs, then I swept it clean. I got out a bowl of water, with a drop of soap, gave each of the kids a rag, and told them to scrub the floor clean! To say they were excited, would be a gross understatement. They all jumped at the opportunity!
We turned on some music and pretty soon it turned into a wet dance party! And one bowl of soapy water turned into two.
And two bowls turned into three.
I finally put an end to the water as they continued to scrub away. You understand why.
Soon the scrubbing gave way to playing. And playing gave way to throwing. Don't worry, we scrubbed the walls and baseboards afterwards. My child labor force. And sorry about Jacob. Eh hem, awkward….
After a while I collected all the rags and brought out the towels. They were just as excited to dry the floor as they were to get it wet.
And now, my children are off happily playing together, and my floor is cleaner now than it has probably ever been before. The extra load of towels were SO worth it.
Doing it BEFORE lunch.