It's my opinion that every post needs a picture. Very rarely would you catch me reading a post without one. It's kinda like reading a book without pictures, who does that?!? Kidding. Pictures bring life to a post, giving the reader an idea of what they are about to read. They help break up the paragraphs, and make the post seem easier to read. Really, they make your whole blog look better…you need pictures.
But, there are rules about using pictures. They either need to be your own OR you have to have permission to use pictures taken by others. When I first started this blog, I knew I wanted pictures, but didn't know what was okay to use and what wasn't. So, I just found ones that didn't have copyright images on them and used them. Eeek! That's not how it works. I am still working on replacing images from previous posts, it's a pain! It's easier just to do it right the first time.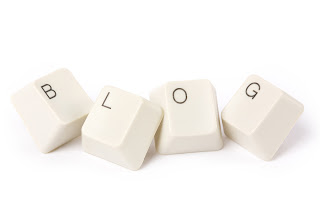 So, let me share with you what I've learned about blogging with pictures:
– Typically, you can include pictures of products, if your are writing about them, and especially linking to where they are sold. It is safest to use pictures directly from the store you are linking to. I use pictures from Amazon.com all the time, but I also link to the product. You just don't want to be finding random pictures of that product on the internet, that may have been taken by a third party.
– If you want to use pictures from another blog, first make sure they don't have a rule posted that 'no images are to be used without written permission'. Otherwise, you are usually safe to post them ONLY if you also link to the blog. Most bloggers (me, included) love for you to share their pictures/posts, as long as you link to them.

– If you're writing a blog post and need a picture to add some visual effect, you need to be VERY careful about having permission to use the pictures. You can't just do a Google image search and use any picture that tickles your fancy. No. A lot of those pictures have been illegally copied from other sources, thus making it hard to track down the original. You don't want to do that too. Also, many of them are being used because THEY had permission, but you don't. So, you need to get permission. There are a handful of sources out there that let you use their photos, different stipulations apply to each one.
Flickr – Flickr is a site where people store their favorite pictures. Many of them are available for you to use, but you have to know how to weed them out. If you don't have a Flickr account, you will have to sign up first. Once on the site, if you click on "advanced search," then check the box that says to search only within Creative Commons Licensed Content. This will make it so your search only pulls up pictures that you are allowed to use, provided you post the link and attribute it to the photographer. So, just under the picture on your blog, you can put "Image by SoandSo," with the words linked to the photo address on Flickr. Be sure to check over their Creative Commons License terms to make sure there isn't anything else required, but you should be good. Grab the html embed code, and paste it into your blog post.
Wylio – This site makes searching for Creative Commons pictures even easier. After you sign up, you just do a search, and Wylio will only pull up pictures that you are free to use, with an attribution. Many, possibly all, of the pictures already have the attribution worked right into the image (see heart image, below). So, you don't even have to type anything underneath. I love that! Many of the pictures are already being pulled straight from Flickr.
Wikimedia Commons – This is another great site. I like this one because many of the pictures look more professional. Flickr has lots of great looking pictures, too…but, also lots of junky ones. Just make sure you read the license and include the attribution.
Free Digital Photos – This site also has lots of great looking pictures that are free. If you use them, of course you must include the link to the photographer and to Free Digital Photos site. However, you are also given the option to purchase the pictures (around $3 to 5 bucks) if you don't want to include an attribution.
As your blog grows, you may want to think about using pictures that don't need an attribution. It looks more professional. I actually just recently started purchasing stock photos just a few months ago. Most of the time, I don't need them, as I use a lot of pictures of my children, products, and food. But, randomly I need a stock photo. I've looked into several different sites, and so far, my favorite is Big Stock Photo.
Big Stock Photo – This site allows you to purchase images that are super professional and don't require any attributions. Ahhh….love that. I like to just buy a credit package, then use the credits to buy my pictures. You can save the pictures to your computer, after purchase, and use them whenever you need to. 25 credits is about 50 dollars, and there are tons and tons of pictures for just 1 credit. So, this package has been lasting me a long time. The clip-art pictures tend to cost more credits, but photographs are usually only 1 credit.


Lastly, you always have permission to use your own photos. Of course! So, beef up your photography skills and put them to good use. I really loved the photography lessons from Two Peas in a Bucket. You just print them off and work on each lesson for a week. You can also find a handful of photography tip posts right here on "Or so she says…".
This book helped me a lot with digital photography basics, BetterPhoto Guide to Digital Photography
.
As far as food photography, I've learned a lot from The Pioneer Woman and the book, From Plate to Pixel
. Obviously, I have so much more to learn, but I'm slowly getting a little better and its fun! I highly recommend studying up on food photography if you post any recipes on your blog. Seriously, bad food pictures can make the best recipe looks so yucky….thus, overlooked by your readers. I'm still working on retaking all the pictures of my recipes that I took when I first started the blog. Its lots of work! Then, surely I will get even better and feel like I have to retake them all again.
Anyway, I hope that answers some of your questions. I've had several of you ask for more blogging tips, so I'm trying to get a post out now and then. Here's the link to a previous tip: Adding a Favicon to Your Blog. If there is anything in particular you would like me to cover (assuming I know anything about it), please let me know!