Hello again
"Or So She Says…"
readers! It's me again, Jesseca! I'm excited to be back, and share my favorite
holiday
craft: Felt stockings!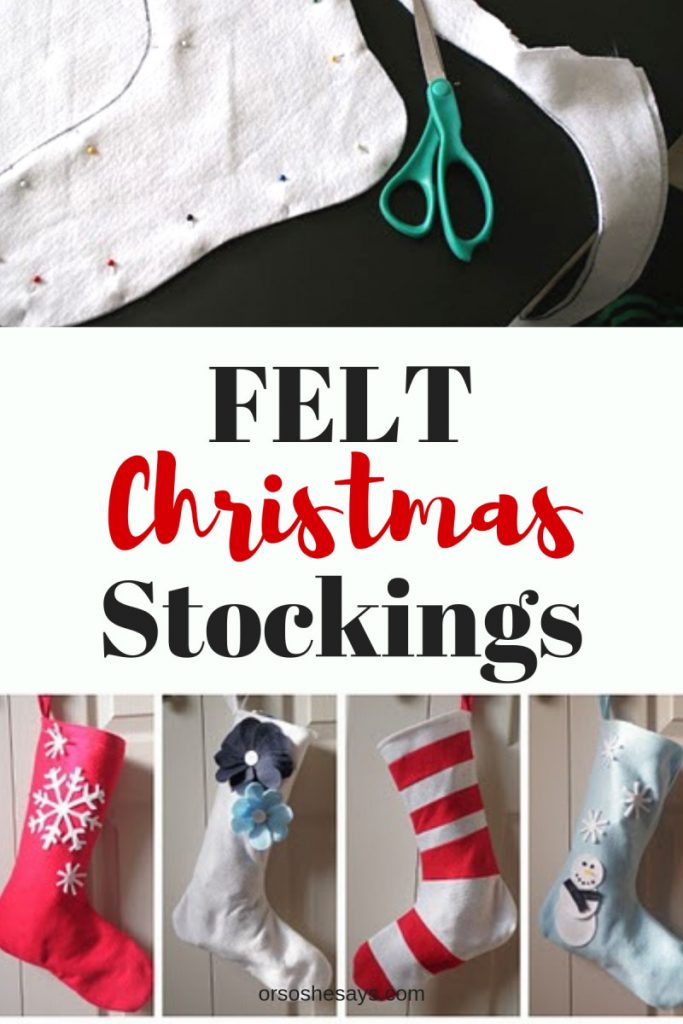 These felt stockings are so easy, and fun to decorate! Not to mention they don't break the bank!
Here's what you will need to make your own felt stockings:
1/4 Yard of Felt
Coordinating Felt for Decorations
Fabric Pen
Fabric Glue
Sewing Machine
Scissors
1. Start by drawing the outline of a stocking on a piece of parchment paper as your template. (I found a printable template for those of you that don't feel up to the challenge of drawing by hand at
The Purl Bee
. Print it out and tape it together)
2. Use your template to trace the outline of a stocking onto a piece of felt. I found that it was easier to pin two pieces of felt together before cutting out your stocking. It saved on cutting time, and made it easier to keep both sides of the stocking the same size.
3. After you've cut out your stocking, sew along the edge. Remember to leave the top open. Next, cut a small strip of fabric for your loop. Sew it onto the inside of the stocking. I sewed a seam around the top of mine to give it a more sleek look.
4. It's finally time to decorate your felt stockings, which means it's time to get creative! Here is a tip: Find your favorite holiday clip-art online (like a snowflake or Christmas tree), and print it out onto card stock. Now you have a template for your decorations! Use the fabric glue to attach them. Be sure to let the glue dry for several hours before handling.
My little guy had a blast decorating his with stickers and fabric paint. It may not be too pretty, but we were able to create some fun memories that will last forever. When we pull out our felt stockings next year, it will be a nice reminder of the fun we had creating and hanging our homemade stockings!
~ Jesseca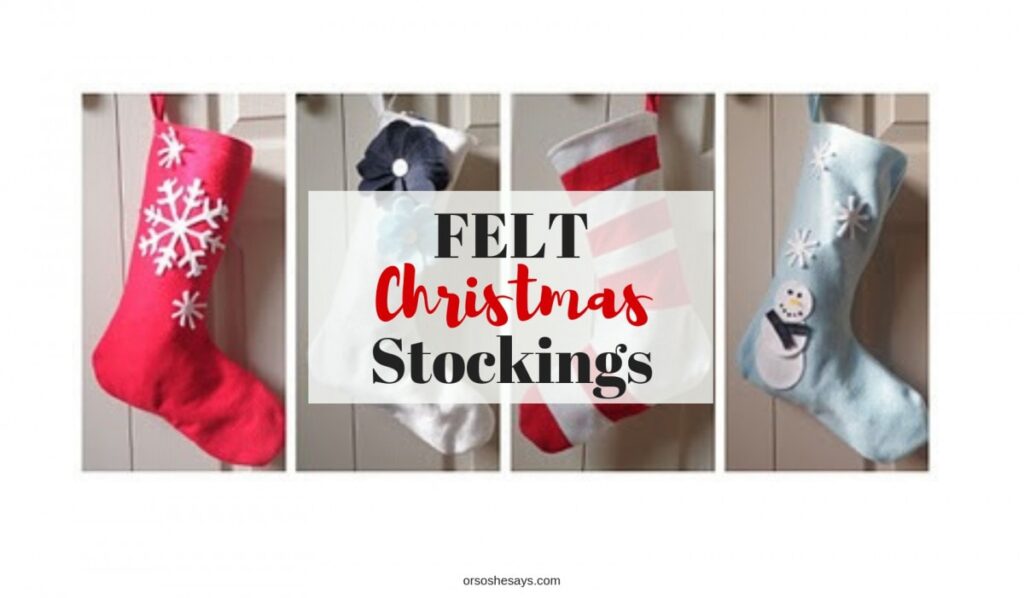 Other OSSS posts you might enjoy: