Today Sierra is sharing one of her family's favorite Christmas traditions: Kindness Christmas Stockings. Read more about it below!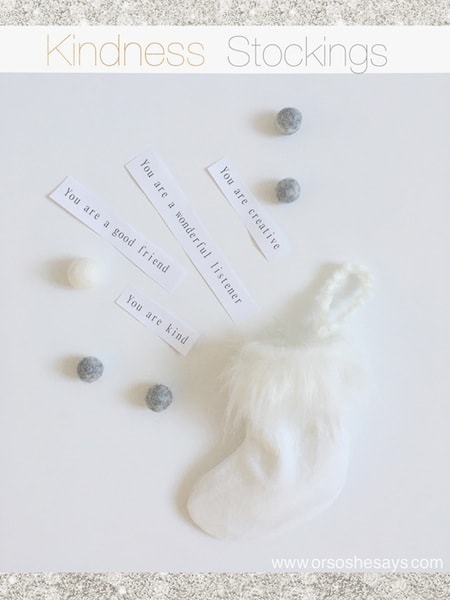 Hi OSSS readers! Sierra here from The Blue Robin Cottage and The Winking Apple! I hope you all had a wonderful Thanksgiving! Bring on Christmas! Am I right?! ? After Thanksgiving we start setting up our Christmas stockings and tree and start thinking about all of our Christmas traditions for the month. 
Christmas is such a great season to focus on sharing kindness and love towards others. So today, I thought it would be fun to share one of our favorite Christmas traditions: Kindness Christmas Stockings. What are Kindness Christmas Stockings, you ask?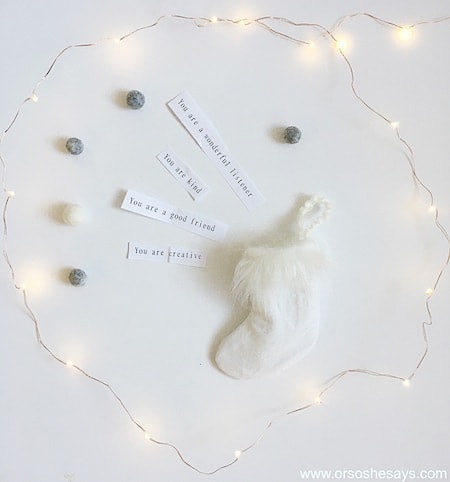 Growing up, my mom got us each a tiny stocking ornament with our names on it. We would each hang our own stocking on the tree every year and throughout the month of December we would write kind things about each other on slips of paper and put them into each person's stocking. On Christmas Day, we would open our stockings and read what everyone wrote about us. It was honestly my favorite Christmas traditions and it's so simple.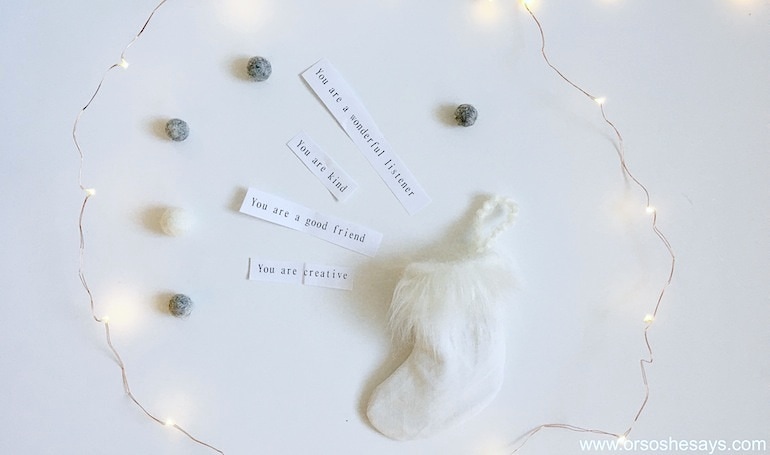 All you need are mini Stockings! You can usually find them at the dollar store or craft store or you can make your own! Then you put each person's name on them. You can even let your children decorate their own! Next, just hang them on the tree and share kind things about each other all month long. It's fun to see what your family members appreciate and love about you Christmas Day. 
 I hope this can be a favorite fun new Christmas tradition in your family too! ☺️
Here are some more ideas for traditions you can begin in your family:
3 Fun Family Shoe Traditions Your Kids Will Love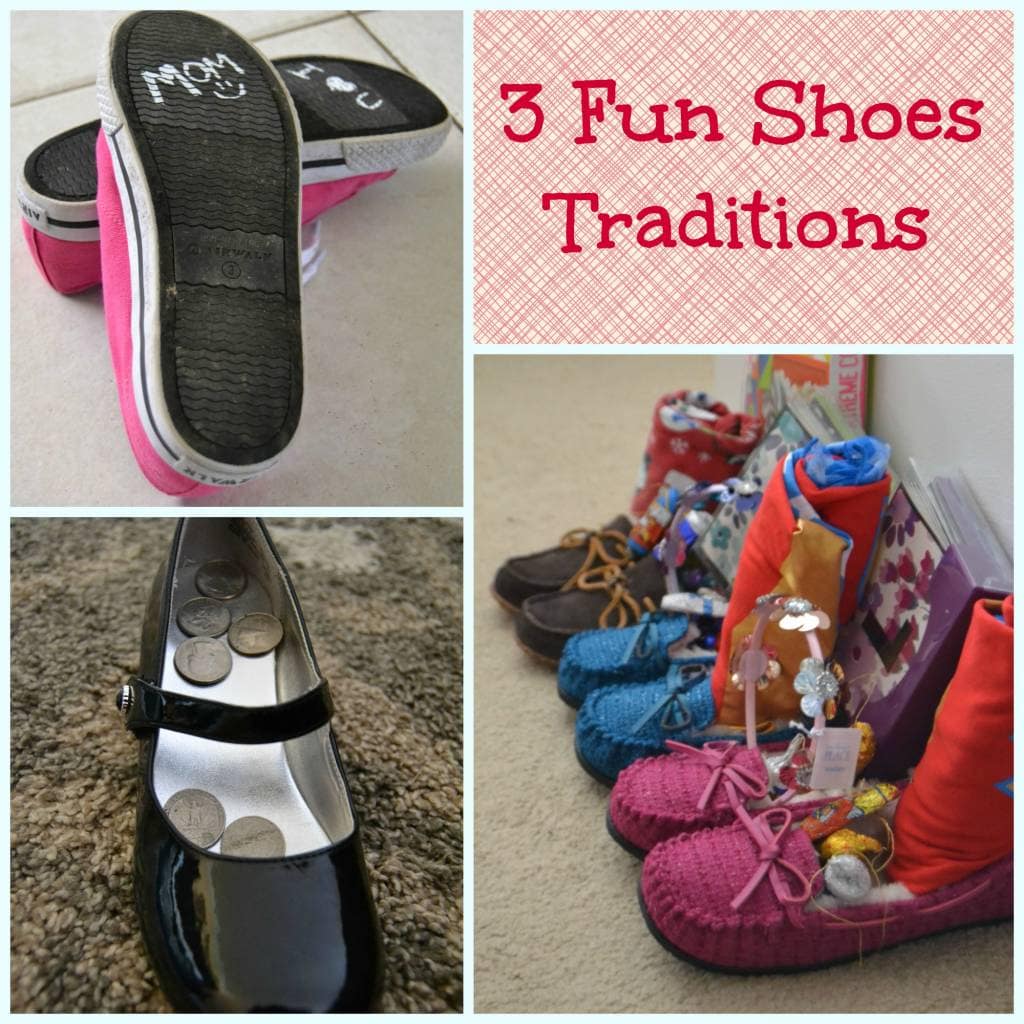 24 Meaningful Christmas Traditions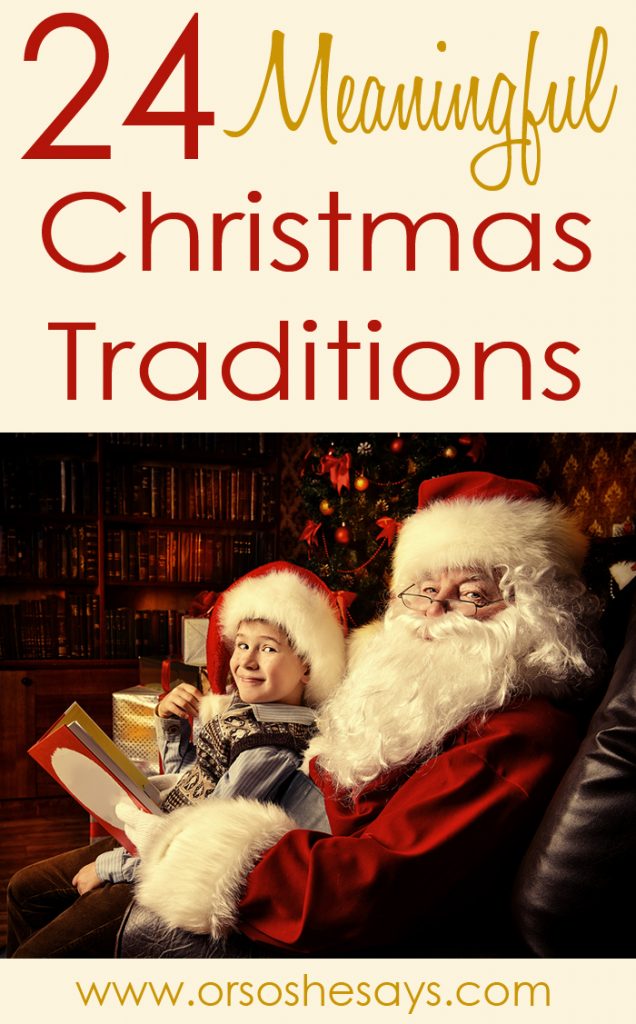 12 Days of Christmas Family Fun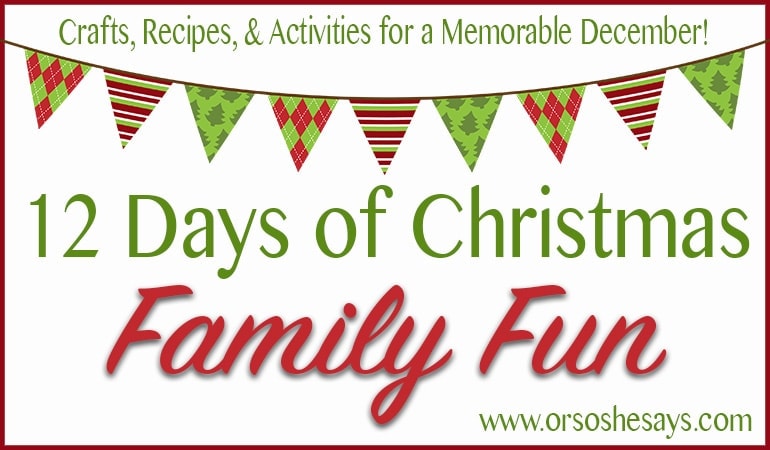 Save
Save
Recipes, please!! (& great family ideas too.)
Subscribe to get our latest content by email.