Hi my friends! It's Veronica, and I'm so excited to be back this month with some inspiration for moms (and kids)! Here in Tennessee, we have been back in school for two weeks now. So life has been pretty chaotic around here!
Over the past little while I've seen the saying "You Are Enough". It seems to be all over Pinterest and the internet. After the past couple weeks I've had, I think I'm beginning to understand why! I've needed this great little reminder.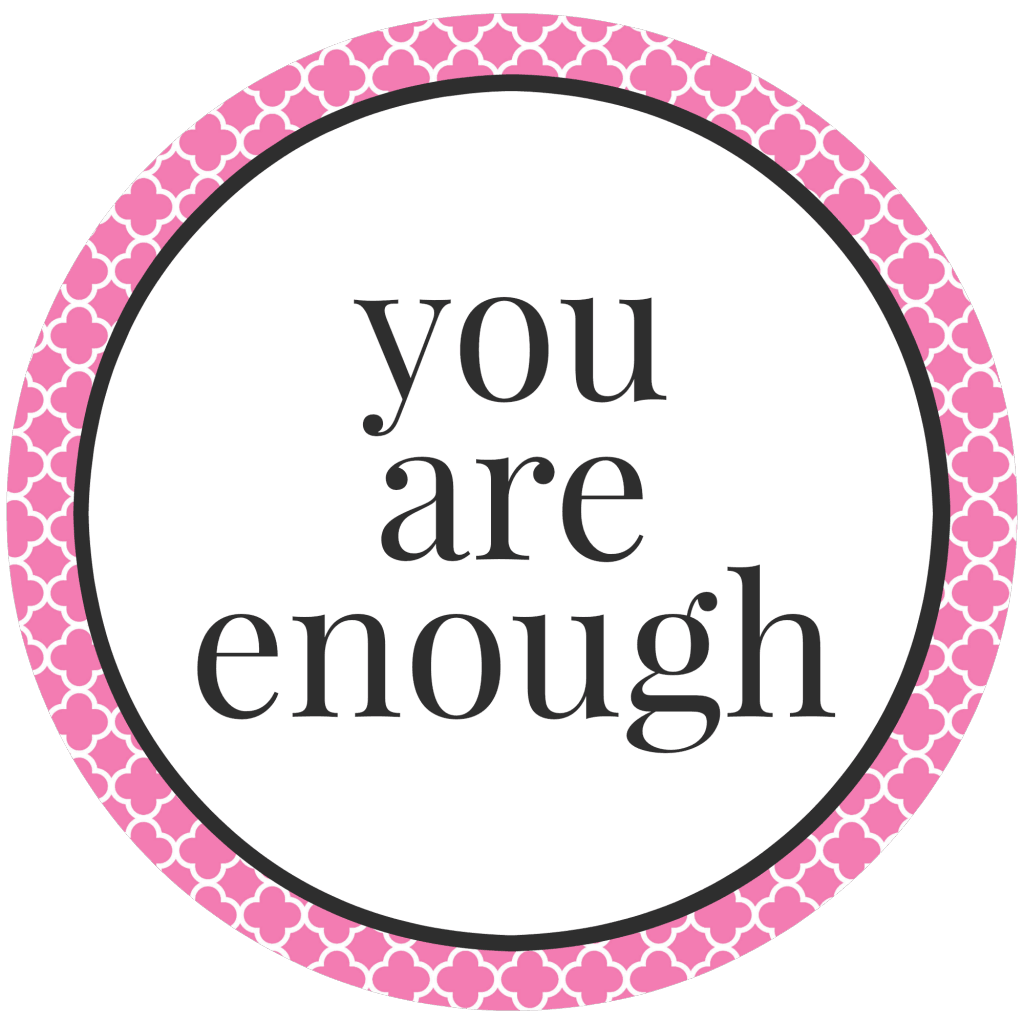 I have shopped, sorted, paid fees, taken pictures, packed lunches, dragged tired kids out of bed and somehow have managed to start the school year. But, it has not been uneventful and has definitely not been smooth and pretty.
I almost missed the first day of kindergarten (thank goodness for the text reminder THAT morning!). I also slept through my alarm on the first day of school for everyone else, so I quickly wrangled kids out of bed, slapped some deodorant on and tried to pretend my hair wasn't greasy. I honestly don't even remember what I wore that day. That may or may not be a good thing.
What I DO remember is how all the other moms looked. They looked P.E.R.F.E.C.T. I honestly overheard a mom telling another mom how they had all been up since 5:30am, she had worked out, showered and had managed to make a big fancy breakfast. Her daughter looked just as perfect as she did.
In my mind, I just knew that I was the only mess. I was convinced.
Now, a couple weeks later, reality has set in and I'm sure I wasn't the ONLY mom who has struggled the past couple of weeks. Why? Because there are no perfect moms. Just moms like me who get up every day and are trying to do their best. I would even go so far to say that there are a lot of things that I do really well. We all do! We are AWESOME!
So, this month, I wanted to do something fun to help us all remember that we are enough. And it's QUICK and EASY, so even frenzied moms like me can do it!
1. Print these tags out here.
2. Cut them out and tape them in key places, such as the bathroom mirror, the laundry room, on your way out the door, etc.
3. Look at it every day, take a deep breath and remind yourself that:
You are ENOUGH.
What you can give is ENOUGH.
It really is ok to be imperfect. Just remember that you live in a world with a bunch of other imperfect people and you'll instantly feel better!
We moms are amazing creatures! Best of luck to all of you as school gets back in session. Have a great month.
*This doesn't have to be inspiration for moms only. You can also do these for your kids. Put one on the mirror in the kids bathroom, on the front door, on the tv, etc. Why? Because THEY are enough too! They are smart enough and good enough.