This post is for the bishoprics and ward councils, that have found themselves in the situation where they have more members needing callings, than callings available. Truth be told, my ward is in that exact situation, and it's really not a bad thing. It's a blessing to have so many members available and willing to serve. The neat thing about this dilemma is that the ward has the opportunity to give more to its members, its community, and the Church. "For of him unto whom much is given much is required." (D&C 82:3)
Every calling, even unique extra callings, are designed around giving service. Any time a member is willing to serve, not only are they blessing others, but it is a blessing to their own life. Like standard callings in the church, extra callings have the potential to make positive eternal impacts. A calling or assignment may be "made up," but it is definitely not frivolous. It's awesome that the ward members have the ability to offer MORE.
With that in mind, my bishop actually brought up a great point. It would be ideal if we could see our ministering assignment as a type of calling too. And, if we don't have a ward calling at the moment, we can channel that extra time and energy into being an even better minister. One of the biggest lessons I've learned from serving in Relief Society is just how inspired and NEEDED the ministering program is. I really believe that if we could truly embrace the spirit of it, we would see miracles around the membership of the church, and incredible progress. It may not be an official "calling," but it is our responsibility, and has just as much potential for great things.
"The Lord expects each of us to have a calling in His Church so that others may be blessed by our talents and influence." (Ezra Taft Benson)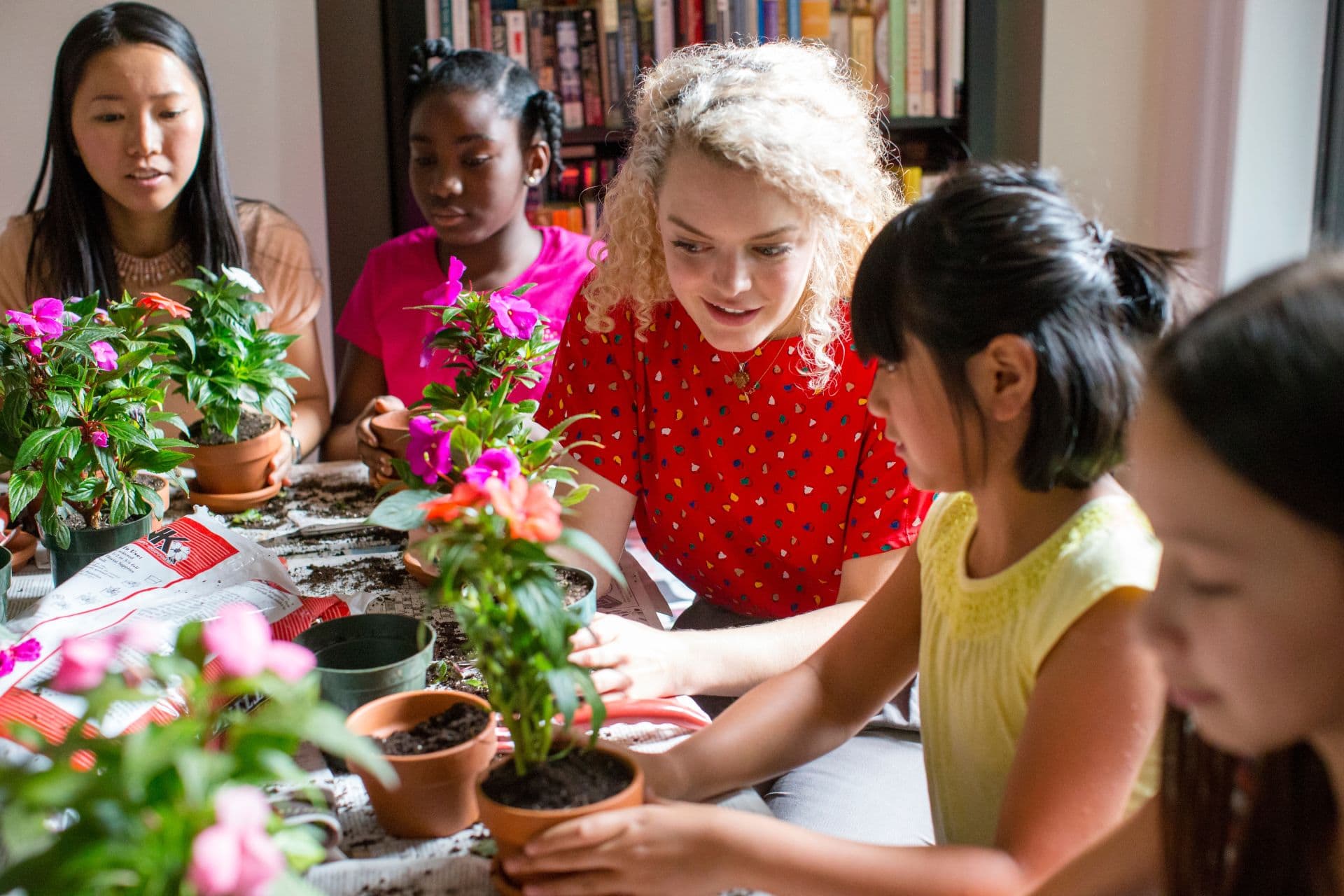 Unique Calling Ideas for Latter-day Saint Wards
Keep in my mind, these calling and assignment ideas came from my own mind and some friends/family who also serve in bishoprics or on a ward council. I have not studied the church handbook for bishops and stake presidents. Some of these ideas may not be allowed or approved by your local leaders, but I hope they will offer some inspiration to get every member serving, that is willing to.
Also, some of these ideas would likely be considered "assignments" from the RS or EQ presidency, as opposed to "callings." See Information on Church Callings from the Handbook.
Click here to print off the whole list of ideas —> List of Extra Ward Calling Ideas
Ward Member Contact Updater – Works with the RS or EQ to identify and find members considered "lost" on the church website. Search social media and ask neighbors to try and find contact information. Paid websites for finding people are a possibility.
Young Adult Neighborhood Activities – Create a GroupMe group for the young adults in the neighborhood. Put together regular activities to bring everyone together and create friendships. Ideas include thing, such as: movie nights, potlucks, restaurant outings, game nights, etc.

Ward Gardener – If the ward has access to a plot of land, the ward gardener can manage the gardening needs and member education. Additional members can be called to help. All members who would like to pick from the fruit/veggies will need to donate time working in the garden.

Outdoor Adventure Specialist – This calling can be specific to the youth, or encompass the whole ward. This person would plan and carry out outdoor adventures, under the direction of the Ward Council members for activities. They could be invited to plan activities for Girls Camp, High Adventure, Father/Son Campouts, Primary Activities Camp, Youth Conference, EQ/RS activities, or a weekly youth activity. Ideas can include things, such as: hiking, repelling, rock climbing, ice skating, ice fishing, bike riding, sledding, snow shoeing, etc.

Ward Blog Manager – Creates a blog for the ward. The manager can be in charge of keeping it updated and overseeing the blog committee members. A ward blog can open up many calling opportunities, as each person can focus on one section of the blog. Blog sections (additional callings): ward spotlights, calendar of events, missionary updates, recipes from the neighborhood, spiritual thoughts, etc.

Temple Babysitting Coordinator – There are mothers of young children that would love to go to the temple. A babysitting coordinator can either babysit for a mother who would like to go, or they can call from a list of possible babysitters in the ward, to find someone to fill the need.
Ward Recognition Assistant – Prepares and mails out cards for the bishopric to sign, in the event of a baby birth, death, graduation, marriage, Christmas, or other significant event.
Ward Photographer – Keeps the bishop's office updated with current photos of the youth in the ward. Also, ensures that every member has an updated photo in the Tools app, by taking their pictures and uploading them. They reach out to any new members that join the ward, to get their pictures, as well.

Bishopric Aide – This could be a combination of the Recognition Assistant and the Ward Photographer, as well as any other miscellaneous, helpful tasks the bishopric is in need of.
Children or Youth Choir Director – If there is interest amongst the children or youth, it may be fun to have a choir director, specifically for them. They can perform musical numbers in sacrament, at a ward activity (Christmas party, fireside, potluck), or even community events.
Ward Sports Specialist – A ward sports specialist can serve the whole ward or just the youth. They can put together ward/youth basketball, volleyball, pickleball, etc. Other wards can be invited to participate. They're in charge of sports activities for Day Camps, Girls Camp, Youth Conference, ward bbq/potlucks, and other group events.
Second Primary Chorister – The Primary chorister calling is no small task. It typically requires a lot of preparation every single week. It may be worth checking with the current chorister to see if they would appreciate the idea of leading Primary music time every other week, rather than every week.

Linger Longer Planner – Plans a monthly "linger-longer" potluck after church ends, for the ward members to gather and socialize. The planner contacts ward members ahead of time, making food assignments. Each month can have a different theme, such as: favorite appetizers, pies, spooky food for Halloween, favorite Christmas treats, foods from your mission, and so on.
RS/EQ Service Leader – The RS and EQ can both call someone for this position. They can work together, across the organizations. This person fills in any service requests from the stake, such as: temple cleaning assignments, and FHE/sacrament/RS at the care centers. They reach out to members, fill in the spots, send out reminders, and update the stake and auxiliary leaders. They also browse the Just Serve website to identify service opportunities for the ward to participate in. They can work with the EQ and RS to include service projects in existing activities, or help plan a ward service project.

Elders Quorum Activity Committee – The RS has an activity committee, to help the sisters and neighborhood women bond. Why can't the Elder's Quorum have one? Each activity is a missionary and friendship opportunity. What could be better than that?!
Second Librarian – The librarian calling can be pretty isolating. Having a second librarian, to rotate every other week or month, can allow each librarian to attend an adult class regularly.

Youth Specialists – There are lots of ideas for youth specialists… a fitness specialist, goal specialist, FSY specialist, life skills, etc. The YW presidency and bishopric can collaborate to determine what types of specialists would be valuable for the youth, and what their responsibilities would be.

Service Missions & Full Time Missions – Are there older couples in the ward who need a calling? Consider inviting them to serve a mission or a local service mission. There are so many missionaries needed today!
Specialized Class Teacher – There are several options for classes that can be taught to ward members. Sometimes they are held as an alternate class during the Sunday school hour, sometimes they are before or after church, or

on a different day of the week. Class ideas: family and marriage, self-reliance, emotional resilience, emergency preparedness, etc.

Outdoor Greeter – Many wards have an indoor greeter that stands by the chapel doors. But, I personally like the idea of an outdoor greeter, by each of the main entrances, arriving to church about 15 minutes before it starts. They wait outside and open the doors for those walking in. The benefit is that it puts off the vibe that we are truly welcoming (it's not just something we put on our sign, "visitors welcome.) It also can ease concerns from visitors that they won't know where to go or what to do, once they walk in the doors. They will be greeted by a friendly face whom they can ask for direction.
Widow/Single Caretaker – Is aware of all of the adult windows and older singles in the wards, visits with them, arranges service for them, and works with the auxiliary leaders to plan activities that involve them. They keep the ward council updated regarding any immediate concerns or needs.
Sunday Companion – This person is on the lookout for those who attend church and sit alone. Those people are often in the very back and leave quickly after sacrament. The Sunday Companion would sit by them and reach out to them in a sincere way. Get to know them, invite them to Sunday School/RS/EQ, or direct them to any class they are looking for.

Neighborhood Unity Committee – Plans and invites neighbors to plan activities to help unite the neighborhood. Activity Ideas: movie nights, potlucks, pizza in the driveway, neighborhood walks, star gazing and food truck, baking contests, bike parades, first day of school donuts in the driveway, neighborhood favorite things basket exchange, service project, block/street parties (invite a neighbor on each street), etc.

'Missionaries Serving from the Ward' Representative – May serve alone or on the ward missionary committee, under the ward mission leader. Updates a hall bulletin board, newsletter, blog, and/or sacrament bulletin with updates from each of the missionaries serving from ward. Creative Ideas for Supporting Missionaries: passing around a big Christmas card for all the members to sign (then mail it), requesting video clips from the missionaries to share with the ward or youth, work with YW/YM leaders on an activity, requesting letters from the missionary to the ward that can be read in sacrament (under the direction of the bishop) or shared in a newsletter, etc.

Ward Newsletter Manager – Creates a regular newsletter for the ward that can either be emailed, printed, or shared as at text image. The newsletter can contain information, such as: calendar of events, spotlights, spiritual thoughts, recipes from ward members, member/youth achievements or significant moments, updates from missionaries (from the ward), message from missionaries serving in the area, etc. This calling has the potential for a committee (more callings!)
Emergency Preparedness Specialist – Can be a solo calling or part of the emergency preparedness committee. There are several categories under emergency preparedness that a ward member can specialize in and use their knowledge to teach others, through formal ward activities, informal neighborhood activities, informational snippets in ward newsletters or a blog, creating handouts for members to take home for their "emergency binder," etc. Specialist Ideas: Food & Storage Specialist, Cooking in Emergencies Specialist, Home Preparedness Specialist (heat/cool, prepping home for fire/disasters), Neighborhood Plan Specialist.
If you liked this post for Latter-day Saint ward leaders, check out:
To save or share this post, pin this image: