If you haven't noticed, I really, REALLY love missionary work. One of these days, I intend to write a post on some of the things I've learned from sharing the gospel online, but I haven't quite found the time I will need for that post, yet. In the meantime, I've enjoyed doing smaller gospel related posts, based on search engine needs (mostly Google.) It has become a fun hobby, and is a super cool way to share the gospel.
Sharing the gospel and strengthening testimonies is our mission on earth. Why is it so important?? To be blunt, it's because The Church of Jesus Christ of Latter-day Saints is the ONLY church where one can find the power and authority to place others on the path towards Eternal Life (living in God's presence.) There is no other way. It is our responsibility to share this truth with everyone that we can, and without delay. Christ will be coming, and we need to get ourselves, our family, and the world ready.
I'm currently serving as the Relief Society President in my ward. Because of that calling, I often find myself thinking of ways to strengthen our ward and connect with our neighbors. It's also been fun to put my head together with the ward mission leader to think of outreach ideas that also include the missionaries in our area. On top of that, I've been trying to help my own missionary son (in Mexico) think of some ways that he can connect with the people living in his area. So, there are lots of reasons I wanted to created this blog post… for you, for me, and my missionary. I hope you find some inspiration here!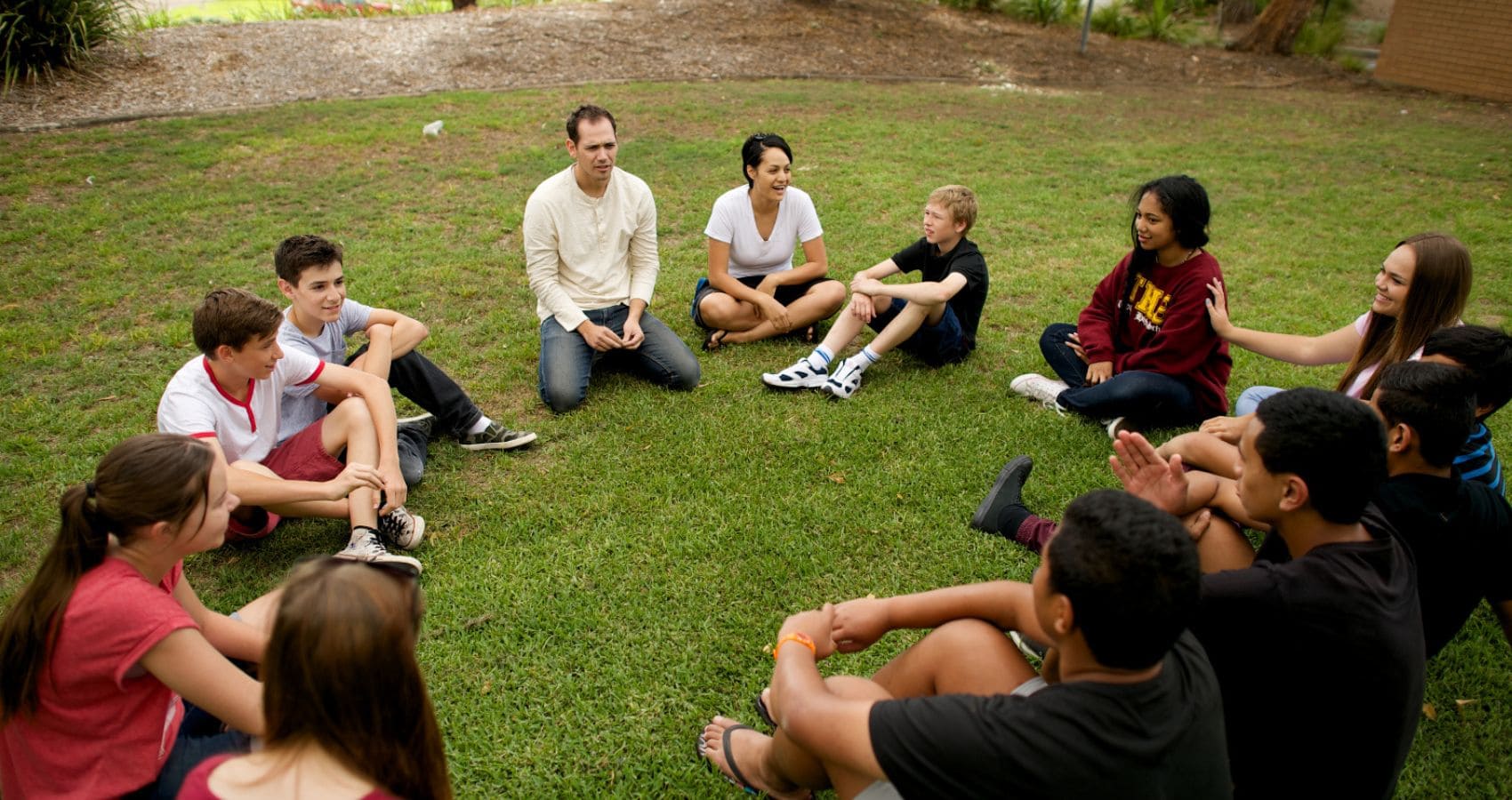 Outreach Activity Ideas for Latter-day Saint Missionaries & Ward Mission Leaders
If you find these ideas helpful, will you do me a little something, in return?? Can you please share the following blog post, that allows me to ship copies of The Book of Mormon all over the world? The more people that see this, the better! You can share via any social media outlet, emailing the link, or even word of mouth. Anything helps! Here's the link —> Free Book of Mormon Offer
Thank you!!!
Outdoor Concert & Picnic – Round up some talent in your ward or stake, and put on a little outdoor concert, in the evening. Invite families to bring blankets and picnic food. If it's cold outside, you could definitely do this in the church gym. Have flyers handed out or set out, inviting the neighborhood to a future activity, fireside, or even to sacrament.
Play Gym Pac-Man & Message – Our local missionaries host a gym game every Saturday at the church, for children ages 8 to 11. The children are encouraged to bring their neighborhood friends, as well. One fun game to play is Pac Man. One child is the designated Pac Man, and four kids are ghosts, with each one taking a corner of the gym. The rule is that everyone HAS to walk on the lines in the gym to try and get Pac Man, who is also staying on the lines. Have 3 objects placed at different places along the line, that Pac Man has to try and pick up, without getting attacked by the ghosts. The other main rule is that everybody has to WALK. The game host can flick the lights off once, and all ghosts have to drop to their knees on the ground and bury their head, so they can't see. When the lights flick back on, and the ghosts are still down, Pac Man can have a few seconds to quickly move somewhere he wants to, without being chased. (Basically, this is Pac Man invisible.) When the lights flick back off, all ghosts rise, and when they're back on they resume their chase. If many kids are playing, Pac Man may only need one life, to allow for more kids to have a turn. Otherwise, you can allow him to have 3 lives, or whatever you want! Our missionaries like to gather the kids together at the end of the game for a quick spiritual message.
Free Lemonade or Hot Chocolate Stand – Set up a stand outside the church, the missionaries apartment, a park, or wherever is convenient. Give out one free hot chocolate (or lemonade, depending on the season) to those who pass by. Wish for them to have a wonderful, happy day, and tell them about a future family event at the church, that they are invited to attend (hand them a flyer?) Give them a missionary a missionary contact card, so they can reach out with questions.
Line Dancing Demonstrations & Caramel Corn – Have a line dancing teacher (or two) come teach and direct the whole ward in a few line dances. Do each song a few times, for extra practice. Have a table of popcorn balls and bottled water, off to the side. (And, maybe some toothpicks!) Be sure to dance too, enjoy yourself, and see how easy it is to connect with others when you're having fun.
Volleyball, CrossNet, Kickball, Softball, Soccer, Street Hockey – Any sport that you can include a lot of people in, is a great way to bring people together, especially if they know it's for all ages and skill levels, and just for fun. Keep the feelings light hearted and welcoming, even when younger children want to join the adults in the game. It's all about connecting with the neighborhood. Whatever sport you choose to play, you could also bring a bucket of some other random items, for younger kids to play with, if they're interested (extra balls, jump rope, sidewalk chalk, hula hoops, etc.) If possible, bring a couple of big drink dispensers filled with Gatorade or water.
"My Book of Mormon Story" Fireside – So, this is something I recently thought of, that I would like to do with my ward soon. I was trying to think of something that would be testimony building, and also help the ward members (adults and youth) get to know each other on a deeper level (chatting for 30 seconds on the way to Sunday School isn't enough!) On a Sunday evening, for the fireside, I would like to have 6 to 8 (or so) members of the ward speak for 5 minutes each about the first time they knew that The Book of Mormon was true. At least a couple of those speakers, I would like to be older youth, who have a strong testimony. At the end, someone can speak for a minute on the importance of sharing The Book of Mormon, and invite everyone to take a paperback BOM, and give it away (hopefully, a stack can be provided.) If there are any other upcoming ward/stake events happening, hand out flyers for those, and encourage the members to invite their neighbors. Provide desserts on a side table for after the fireside.
Neighborhood Talent Show & Food Trucks – I think would be a fun annual event. Pass flyers around the neighborhood and have people sign up on Sign-Up Genius's website. If you want to have prizes, maybe rather than an ultimate winner, everyone that performs in the talent show will get their name in a drawing for prizes. The prizes can be donated items or gift cards (not money) from ward members and neighbors. Be sure and have a designated stage area, speakers, and a microphone set up. Have people bring blankets and chairs. Invite local food trucks to park nearby, so people can buy some yummy food.
Popsicles at the Park – Fill coolers with different types of popsicles and invite everyone to bring their whole family (children and grandchildren) to come play at the park, while the adults socialize (or play too!) This can also be done in the church parking lot, and have all the kids bring their bikes and scooters to ride around the parking lot.
Christmas Carnival – Have game and activity booths set up throughout the gym, some for adults and some for kids. Ideas include: cookie decorating, garland stringing, gluing cotton balls on paper Santa's beard, hold candy cane in mouth and hook additional candy canes onto it (no hands!), stuff objects into Santa's sack relay, 'Santa Says' (like Simon Says game), decorate graham cracker houses (like gingerbread houses), learn to tie fancy gift bows, wrapping present races, guess the history behind each popular Christmas carol, name that tune (with Christmas carols) on the piano, find the nativity pieces in the stack of hay. Food ideas: donuts, hot chocolate with candy cane stirring stick, caramel apples, caramel corn, or cinnamon rolls. If you want to do dinner too, maybe chili and breadsticks or different types of soup.
The Great Family Search & Potluck – Promote family history with this fun idea! Print paper lists of things that people need to find, by talking to other people at the event. The list can have things like: find someone with 6 siblings, find someone that grew up out of state, find someone with a German background, find someone who has all of their grandparents still alive, find someone who can't curl their tongue, etc. When people arrive, give them their list and a pencil (it would be fun to have several lists be different, so lots of questions are being asked.) Give everyone 30 minutes to find all of their people, then turn in their completed paper for a pass to visit the treat table and grab a seat. Have a short presentation on family history… such as, some favorite family history stories, the importance of doing family history, etc. For food, you could have everyone bring a dish that represents their background and ancestors.
Trunk or Treat – Is it getting close to Halloween? Hosting a Trunk or Treat is a fun way to get the neighborhood together. Our ward does this every year and it's a big hit! People in the neighborhood come and park their cars in the parking lot, open and stand by their trunks (containing Halloween candy), and pass it out to the kids walking up and down the rows of cars. Of course, adults dressing up is encouraged! It's fun to even see some cars decorated too. We usually have a family that comes and sets up a homemade root beer stand, as well. It's a great neighborhood tradition!
Neighborhood Pizza Party in the Driveway – With Little Caesar's being just $5 for a pizza, why not host a pizza party for the neighborhood in the driveway? (You can always accept donations too!) With free pizza (and maybe a few extras… soda cans, watermelon, etc.), the neighbors would love to stop by for a few minutes for food and socialization. If the neighborhood seems a little too large, stick to just one or two streets. Make it extra fun by having some music playing and a handful of chairs sitting out.
"The Conversion of ________" Fireside – Invite a few members of the ward, who are converts, to share their conversion stories at a ward fireside. End the night by having the missionaries or ward mission leader speak for a minute. Have a table of treats for afterwards, as well as flyers for upcoming activities (to share and invite neighbors to) and copies of The Book of Mormon. Last month, we did this in my ward, and it was a huge hit. Most of the speakers ended up inviting their friends and family to hear their story, which turned out to be a great missionary opportunity for THEM!
Snack and Stroll – Our ward mission leader put this together in our ward and it has been a huge success. Everyone loves it! Basically, a street or two are designated in the neighborhood, and a couple houses on each street are assigned, ahead of time, to have a snack/treat available for everyone that stops by their house. A flyer with a street map and snack houses is delivered to promote the Snack and Stroll. At a specific time, say 6pm, families in the neighborhood go for a walk on those streets, stopping by each snack house to get their snack and chat. Of course, there's also lots of running into other families walking up and down the streets, with socialization happening there too! We had members of the church and those who aren't members, out and about… walking, mingling, snacking, and having fun. So far, we have done it about three times, on a Sunday evening, picking different streets each time. And, people are already asking when it's happening again. Kids love it too and it's a great Sunday evening activity!
Goofy Sports – Bring the neighborhood together with a couple hours of silly sports. Making things silly will often alleviate the fear of participating when someone doesn't feel athletic. Plus, laughter and silliness is always a great way to connect with others! These can be done in the church gym, in the church parking lot, or at a local park. Sometimes hosting activities away from the church, can help neighbors feel more comfortable about coming. Some ideas for goofy sports: playing volleyball with a massive beach ball, playing soccer with a tennis ball (on a hard surface), shooting free throws with a blindfold on, the "best looking cartwheel" contest, hula hooping while walking, "Don't Let the Balloon Touch the Ground" with everyone using only their head, putting a golf ball with a hammer, water balloon baseball, "Hot Lava"… each group can't step off their bed sheet but has to move their entire group to the other side of the room the fastest, fencing with Nerf swords, sunflower seed spitting, wife carrying (Ha ha!! I guess that's a real thing!), etc.
Pioneer Day – Pioneer Day is something that is celebrated every year in Utah, as that's the day the "Mormon" Pioneers made it to the Salt Lake Valley, after escaping persecution. However, Pioneer Day can also be celebrated other places, besides Utah. In fact, it doesn't even have to be Pioneer "DAY"… It's fun to honor the pioneers whenever! There are lots of fun pioneer games and crafts that can be done, that are pioneer related. You could do sack jumping races, bobbing for apples, tug of war, stick pull competition, make button/string spinning toys, rolling hula hoops. There are lots of ideas of Pinterest! If you want to have some food or treats, you could have salt water taffy, chili, cornbread, caramel popcorn, any sort of soup and bread. You could even invite everyone to bring a picture of an ancestor to display (or talk about?) The more the missionaries and ward members are involved with the activities, the better. Be sure everyone invites their neighbors!
Karaoke – This is pretty self-explanatory, but this could be a super fun (and entertaining) evening for the neighborhood! Have sign ups ahead of time, make sure a microphone, speaker, and karaoke screen is available. Invite families to brings blankets and a picnic meal for their own family. Everyone can gather around and listen to some great (hopefully… or, hopefully not) tunes!
Emergency Preparedness Classes – There are people who feel like they don't need religion in their life. But, most people recognize that it's smart to be prepared for an emergency. We live in an ever-increasing chaotic world, so the more we can do to prepare ourselves and our neighbors for the times ahead, the better. These classes can be a perfect way to get to know your neighbors and have something important to invite them to. The classes can be held on a regular basis, as there is SO much to know! Some class examples: water storage, freezer storage, canning food, basic food storing tips, heating your home, staying cool when it's hot, medical emergencies, cooking with food storage, outdoor cooking, neighborhood and home protection, homemaking in emergencies (washing clothes, cleaning supplies, washing dishes, etc.)
The Family and Friends Olympics – Each family (or group of adult friends, if their family isn't at home any longer) is their own team. Have them come to the event in somewhat matching outfits or a theme outfit. Make some sort of gold medals for the winners. Plan an opening and closing ceremony, and several fun competitive games in between. Families against families! There are several fun ideas here, here, and here.
'Getting to Know You' Potluck – This is basically what it sounds like… a potluck, with some simple 'getting to know you' activities. Some activity ideas: Switch Sides If… , Two Truths and a Lie, Get to Know You Bingo, I've Got a Secret (gather an appropriate "secret" from everyone ahead of time, tell them out loud and see who can guess who the secrets belongs to and can get the most right.)
Neighborhood, Ward, and/or Children's Choir – Do you have someone that enjoys singing and could lead music? Can you find a piano player and schedule a regular time in the church building (or someone's home) for practice? If so, get a choir put together! Plan out a future event, that the choir can perform at. Sacrament on Christmas? Easter? Fourth of July? The ward Christmas party? Neighborhood bbq? Retirement or care center? Another fun idea is to start a choir specifically for children in the neighborhood. Any performances will draw in family members and friends to come watch, will will allow for more missionary outreach and friendship opportunities.
Fourth of July Neighborhood Bike Parade & Breakfast – Reserve the church parking lot for the neighborhood parade. Send out flyers, encouraging the neighborhood to either participate or come watch the parade. Children can decorate their bikes and scooters. Dancers, gymnasts, basketball players, cheerleaders, and any other talent from the neighborhood can join in too. Be sure to have parade participants toss candy and fun little trinkets, to those watching in the center of the parking lot, as the parade travels around the outside of them. If possible, play some patriotic music through a loud speaker. After the parade, participants can come grab some donuts, muffins, orange juice, water, etc. You could even have people sign up ahead of time to bring items for a potluck style breakfast. This would be a great chance for people to visit and get to know each other!
Neighborhood Garden – Is there anyone that has extra land that they would be willing to turn into a neighborhood garden? Everyone that wants to come and pick fruits and vegetables from the buckets of ripe fruit and vegetables needs to sign up for their turn to help care for the garden. This will give families the chance to spend time working together, where they can bond and come home with tasty produce too!
Sidewalk Chalk Festival – You could either have the families in the neighborhood decorate the sidewalks or the church parking lot. Maybe you could have a theme for the festival, such as "Our Family" where everyone's chalk art, shows who their family is (the things they like to do, where they're from, etc.) Have everyone write their last name under the art. It may be good to have a time limit, such as 30 minutes, and then afterwards everyone can stroll around, looking at the art from their fellow neighbors. Treats are always a fun addition… you could have popsicles, snow cones, or whatever else is cheap and goes with the season.
Bonfire and S'mores – Have everyone bring camping chairs for a bonfire and s'mores! If you have some neighbors that like to sing and play the guitar, invite them to lead a little sing-a-long. You could also encourage people to bring their own hot dogs, Starburst candies, or anything else they want to roast by the fire.
Family History Fair – Invite the neighborhood to come learn more about themselves, by learning about their ancestors. Have anybody that can, bring their laptops, and anybody that knows how to use the Family Search program, bring themselves to help out! Provide a table of computer-safe munchies, such as licorice, M&M's, etc. Family history is something that our church excels at, and something that everyone can find value in. Let's share what we know and the resources we have!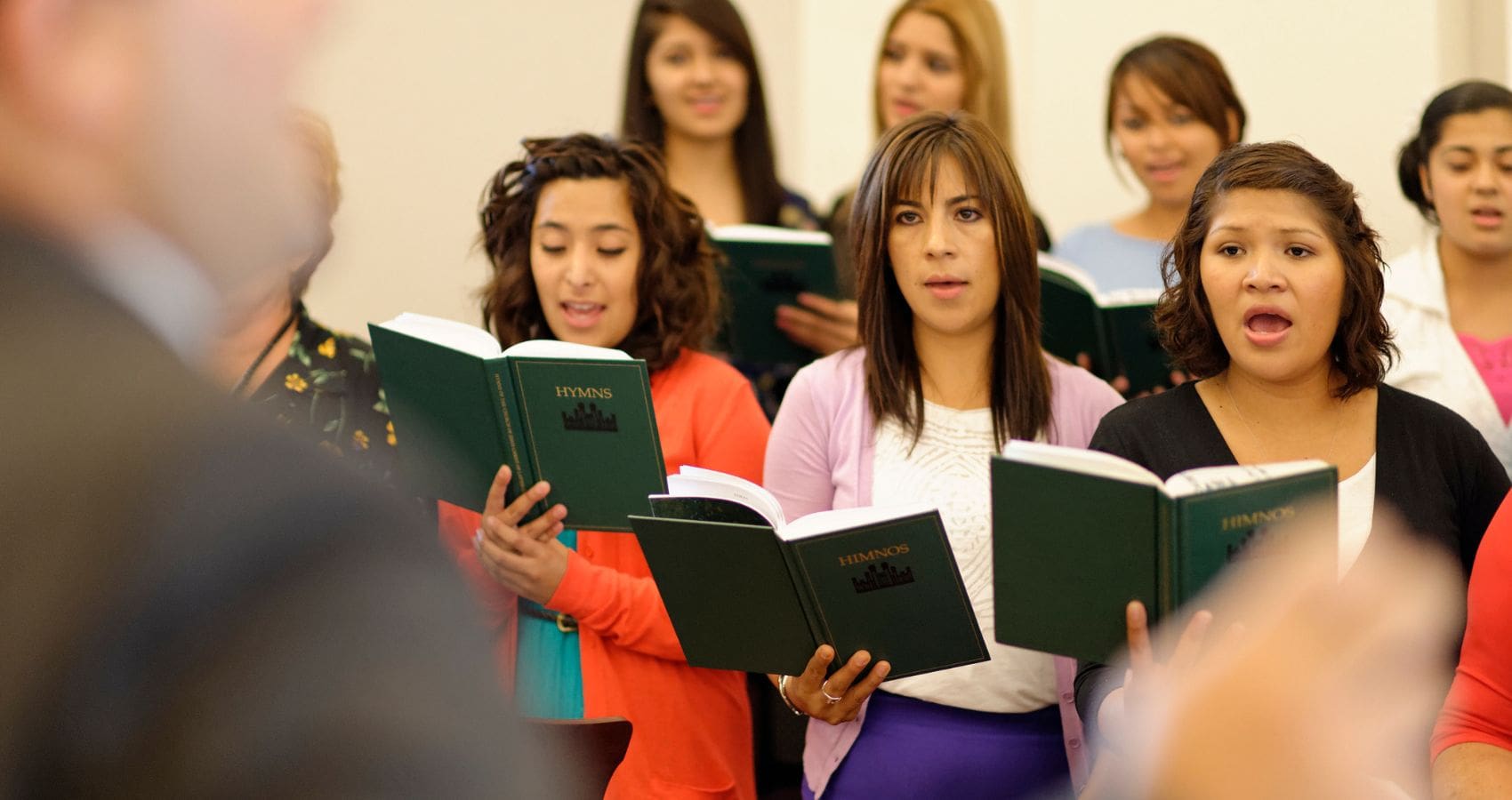 A Few Tips for Missionary Activity Success:
Don't rule out Sundays for hosting some of these activities. Sunday evenings are often a prime time for outreach activities, provided they are appropriate for the Sabbath day, of course (firesides, Snack and Strolls, etc.) Families are usually home in the evenings and there aren't as many distractions with sports and other kids' activities. Also, many families love to have something wholesome that they can do together on a Sunday. These ideas can be just the thing for that!
When planning a ward or neighborhood activity, make sure to consider the talents and interests of inactive members or those who aren't members of the church. Tailoring activities to them and especially INVOLVING them is an awesome way to help them feel needed and important (because they are!) Could they teach a class to others in the neighborhood? Can they help with the food, donate the use of something they own, help with the planning/implementing? If you can get them to help in some way, they will likely invite family or friends too!
When holding an outreach activity, remember THE MORE HELPERS, THE BETTER! People are more likely to attend and invite others, when they have been asked to help with the activity.
Keep things simple, cheap, and see any small turn-out as a success. Not everyone will be interested in everything you plan, that's why the more that's happening, the better. Lots of activities, mean lots of variety, and peaking of people's interests. Even if three people show up, that's three people that are bonding… success! Plus, if you didn't spend too much time or money on it, you don't need to feel bad about either of those!
Advertise a LOT. You can make a flyer for the activity on Canva to text or email out. Hang up poster boards. Recruit the Young Men, Young Women, or Primary Activity Girls/Boys to deliver flyers around the neighborhood. Have it announced in the Sacrament and RS bulletin. And, of course have your committee personally text lots and lots of people, to encourage them to come. That is one of my most successful methods, for RS activities. We send out personal texts, saying something like, "Hey! Are you coming to the activity tonight?? I can come get you, if you want to go together! I would love to see you. It's been a while!"
If you liked these ward activity ideas for missionaries, check out:
How do Mormons live their life? ~ 10 Reasons I Love Being a Latter Day Saint
How to Be More Dedicated to Reading Scriptures ~ This method has worked sooooo good for me!
Pin this image to save or share this post: