If you're looking for Pioneer Day Activities, then look no more! Mariah has created a roundup of things to do, including crafts and snacks.
This month in Utah, we celebrate Pioneer Day on July 24th. Pioneer Day is an important day here in Utah and is a lot of fun! What is Pioneer Day exactly? Well, it's a state holiday where we celebrate when Brigham Young and the first group of Mormon pioneers came into the Salt Lake Valley in 1847. The pioneers are a BIG part of Utah's history and they stand as amazing examples of strength, dedication, faith, family, and courage. If you're looking for some fun ways to teach your kids about the pioneers this Pioneer Day, look no further! Here are 17 activities and crafts that will help them learn about who the pioneers were and give them a taste of what their lives were like. Enjoy Pioneer Day!
17 Pioneer Day Activities & Crafts for Kids (she: Mariah)
Covered Wagon Craft ~ Blue Skies Ahead
Button Whirligig ~ Heaps of Laundry
Covered Wagon Snack ~ Alli 'n Sons
Pioneer Taffy ~ Jamie Cooks It Up
Tin Punch Craft ~ Chinese Grandma
Kid-Friendly Weaving ~ Full Circle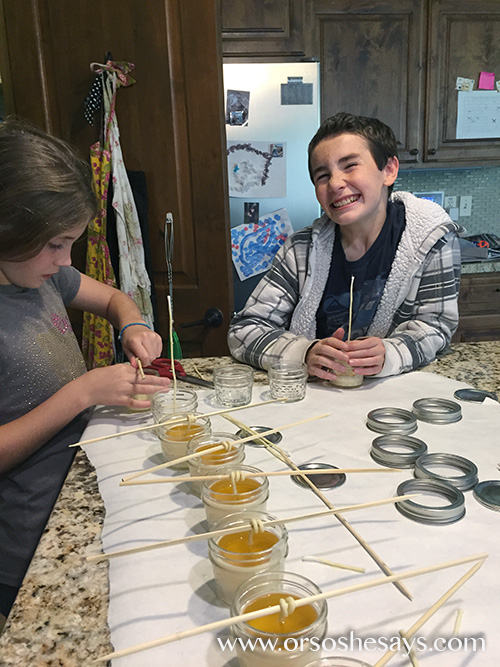 Homemade Beeswax Candles ~ Or So She Says…
Yarn Dolls ~ The Crafty Classroom
Whole Wheat Bread ~ Or So She Says…
Homemade Butter ~ Gwen's Nest
No-Sew Rag Dolls ~ Restless Risa
Handcart Cut-Out ~ Tinyton
Homemade Soap ~ Pioneer Settler
Pioneer Dress Up Doll ~ Adventure in a Box
Easy Pioneer Bonnets ~ Living in Lilliput
Potato Sack Races ~ Little House on the Prairie
Writing with Berry Ink ~ Hurrayic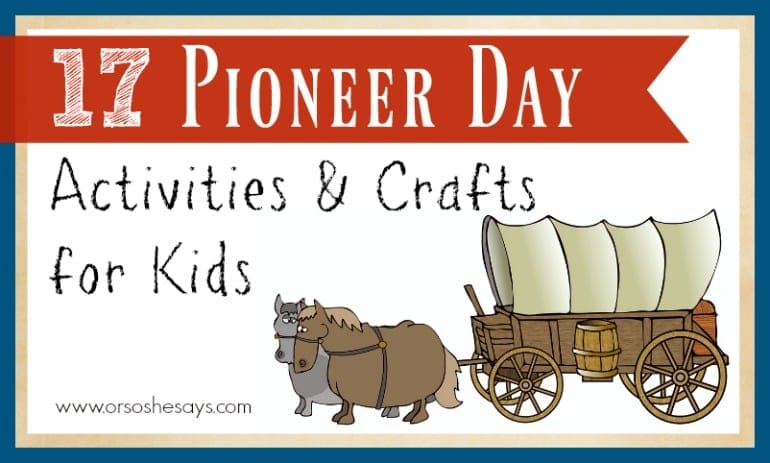 Here's another great Pioneer Day post on the blog:

Celebrating Pioneer Day: Family Night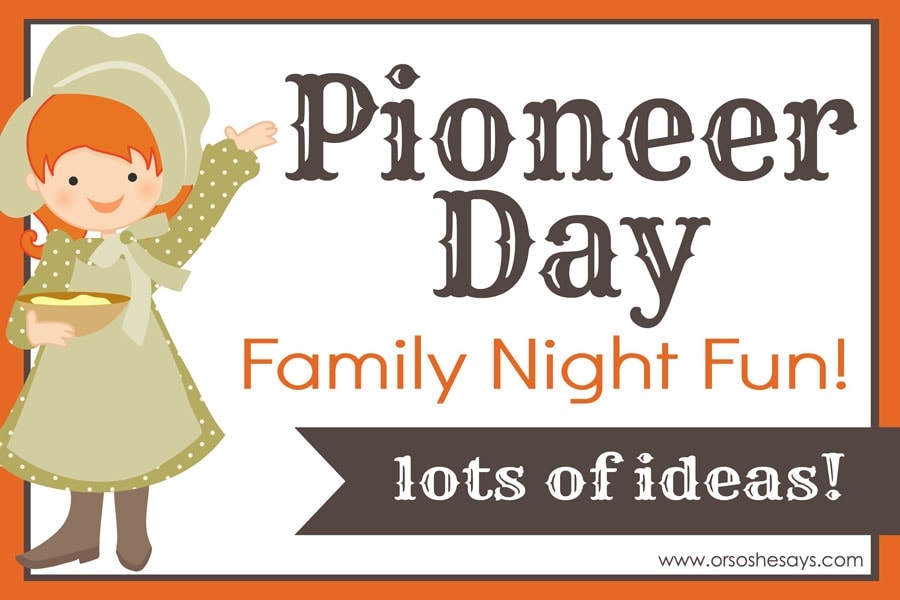 And for more fun activities to do with the kids, check out these posts on OSSS:
Time Capsule – Summer in a Jar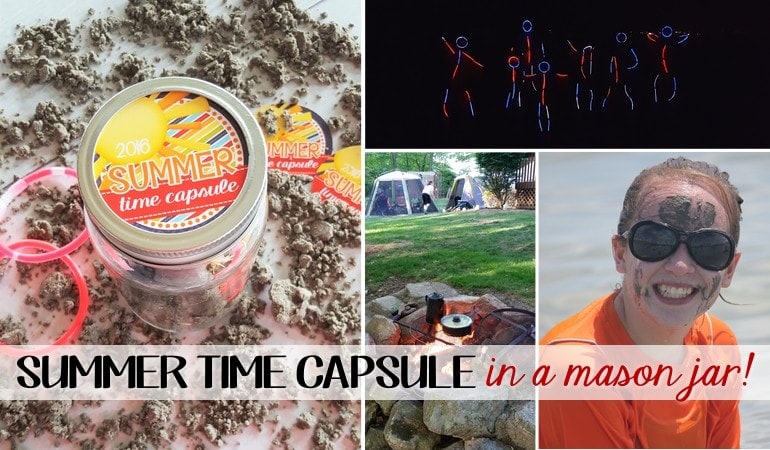 DIY Candy Doll – Using Supplies from the Recycle Bin!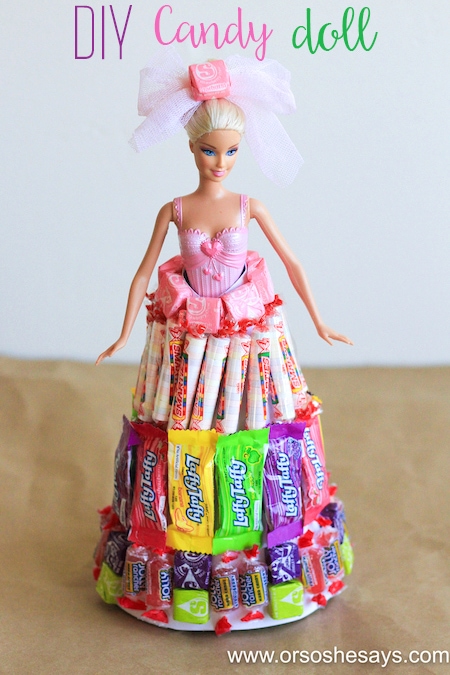 Save
Save