Hello readers! It's Victoria here again from Creative Home Keeper.
One of my absolute favorite places is the library. There is something so welcoming about being in a building with so many wonderful books and resources. I love getting lost among the never ending bookshelves searching for a forgotten treasure, or passing by other book lovers in search of just the right book.
February is a month that honors the beloved library and all those who use it on a regular basis. This month as we celebrated love, we also celebrate Library Lovers Month.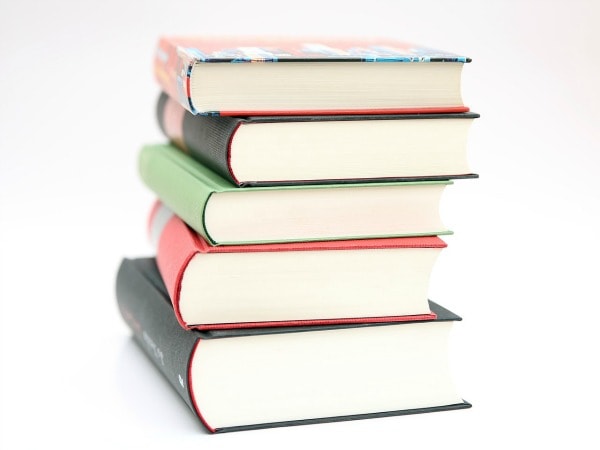 The library is a wonderful resource center for communities, a gathering place for those who love reading, and a haven for book lovers everywhere. But the library also offers so much more than just rows and rows of books.
The library is quite possibly one of the best kept secrets in terms of offering free services and resources to the public. More than just checking out books, the library offers so many wonderful activities that many people don't take advantage of simply because they don't know that the library provides them. Here are some of my absolute favorite resources and activities that the local library offers.
Rainy Day Fun
Hands down, my favorite weekly activity to take my kids to is the story time offered at our nearby branch for free. For about an hour the skilled librarian reads aloud themed books, teaches corresponding songs, provides hands-on arts or crafts project then lets the kids loose in the children's section to explore discovery tables, special books or even play stations. It's an hour of good, clean, wholesome fun when we can't get outside due to rainy or snowy weather. My kids love it… and did I mention it was free?
Most libraries offer some sort of children's activities from story time to parent education classes for free to the public. Best of all while your kids are enjoying some engaging, structured learning activities you are also creating little book lovers too. They are being exposed to a world of literature in a fun and playful way. I also love checking out new children's books to read together as a family, plus many of them get added to our own library of favorite books.
Discuss a Book (or Two)
Love reading but wish you had a friend to discuss your book with? Join a book club! Many book clubs are hosted inside your library. Check the library bulletin board, website, calendar of events or ask the librarian to find a join a book club offered.
Outside of books clubs, many libraries also host free classes or community events to learn a new skill, craft or hobby. In my city's library they offer occasional knitting classes that are free for anyone to join. Not only can you learn a new skill but you can make a new friend or two too!
Movie Night
While Netflix or Amazon Prime offers you movies and TV shows for instant steaming, you usually have to pay a pretty price. Redbox offers pretty cheap rental options (even better when a free code is to be found) but sometimes the options are limited. Did you know that your local library carries a huge collection of movies, TV shows, video games and music to rent for free?
My family doesn't pay any money to rent movies anymore, instead we always check to see if they are available through the library. Most of the time they are, and if they aren't many libraries allow you to request materials to borrow from other libraries or make suggestions for future purchases.
Other Favorite Library Services
Apart from my top 3 listed above, the library offers many, many more wonderful options.
EBooks– Most libraries not only let you check out traditional books but now they have eBooks that you can instantly download onto your eReader. I use my library's eBook app on my Kindle to checkout eBooks all the time.
Audio Books– Along with the technology to check out eBooks, you can also find a great collection of audio books to download and listen to at your convenience.
A Great Meeting Place- Book a room in the library to study in, host your own book club or organize a gathering of choice. Outside of small or large conference rooms, there are also semi-private reading nooks to meet together with a friend or two,
Convenient Website or App– I love that whenever I find a new book that I want to add to my ever growing reading list, I can easily hop on the library's website or App to see if they have the book to checkout before I purchase it. I can also place holds on books, locate the calendar of events, find alternative locations, library hours and book recommendations. If you are a book lover and aren't using your library's website, you are seriously missing out!
When you support the library through one of these or other activities, you are showing your library love. You are telling the librarians you enjoying using the resources and they should continue to offer these free activities and resources to others.
The local library is huge and valuable resource that the whole community can use. Get behind your library and show them some love this month… and every month really!
What do you love the most about your library?