If your kids started school recently like mine did, I have a feeling that you are going to know why this Family Night lesson popped into my head this week. It is about attitude! Not just any attitude. An attitude like Nephi's.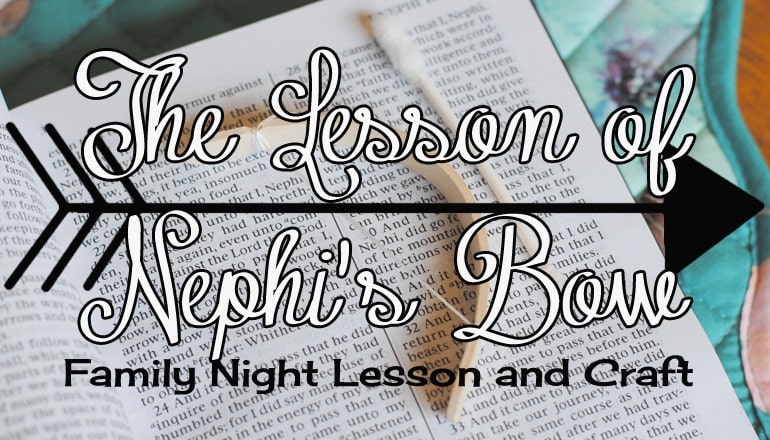 We should be emulating Nephi and his "Can Do!" attitude instead of following the example of Laman and Lemuel who tend to murmur and complain about pretty much everything. Use the scripture story of Nephi and his broken bow to teach your family this lesson. Then, make your own wooden bows to show your dedication to getting things done.
A positive attitude and a willingness to work is the foundation of a happy and productive life. The seven dwarfs made a song about it called, "Whistle While You Work." Rewards come from saying, "I will go and do!" and then doing it with a happy heart.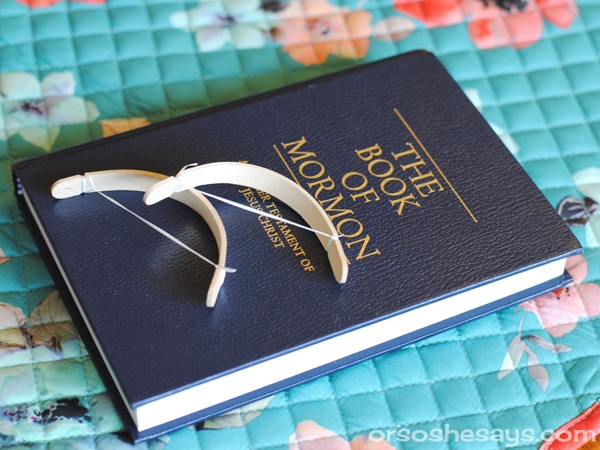 Lesson:
Read the account in 1 Nephi Chapter 16 starting with verse 18 through 20.
Talk through what happened in those verses. Nephi was hunting for food to feed his family and he broke his bow. Oh no! In modern times, that would be like us loosing all of our money! No bow equals no food. They certainly couldn't call and order pizza. Nephi's family was not happy with him. They were hungry and they started to complain. They were whining to Nephi about how hard life is and they were even getting mad at the Lord. This behavior is called murmuring.
Have you ever felt like murmuring?
Read verse 23.
Did Nephi decide to run to his tent and pout? Did he stomp around throwing a fit and yell at his Father? No. Nephi knew that being a complainer doesn't do any good. He quickly found some wood and string and made himself a new bow. Then, he asked his dad, "Where shall I go to find food?"
Nephi knew that he needed to get food and he figured out a way to get it. He was a man of action. His positive attitude and willingness to work made it possible for his family to survive in the wilderness.
Read verses 31 and 32.
His family was joyful and thankful when Nephi returned with a feast. What would have happened if Nephi would have stayed behind with the rest of the group?
How did his willingness to get his job done bless his family?
We are not going to be tested in the same way as Nephi and his family. We do not have to go into the woods to hunt to fill our bellies. We have different challenges. In my home, reading for 20 minutes per night is a challenge for some of my children. Memorizing math facts or unloading the dishwasher can feel like a burden. Even getting up early to be to school on time feels like a trial.
What are some of the challenges you face each day?
How can we follow Nephi and his positive attitude to solve problems and work to get things done?
We can avoid complaining, whining, and murmuring. We can look at the blessing that comes from doing what is right and expected. For example, when we quickly get homework finished and reading done with a happy attitude, there is plenty of time to play and have fun afterwards! But, if we waste time whining about how hard it is and mope around for an hour wasting energy and time then the homework takes all night and there is no time left over for play.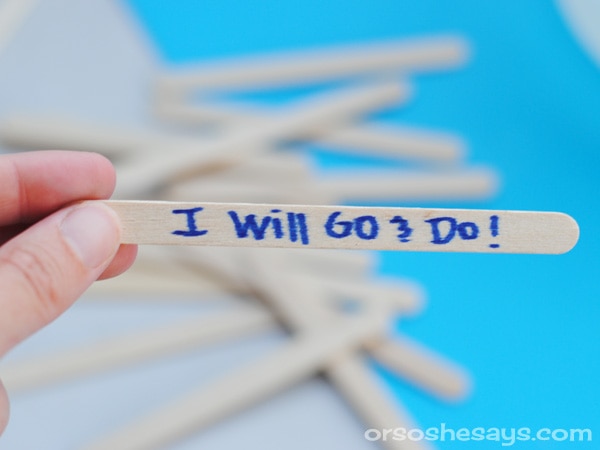 Read 1 Nephi 3:7 "And it came to pass that I, Nephi, said unto my father: I will go and do the things which the Lord hath commanded, for I know that the Lord giveth no commandments unto the children of men, save he shall prepare a way for them that they may accomplish the thing which he commandeth them."
Nephi had the "go and do" attitude figured out from the start! He got into the routine of doing what was expected and he became the kind of person who could get things done. It was a good habit.
On the other hand, murmuring and complaining seemed to have become second nature for Laman and Lemuel. They got into a habit of immediately getting upset when any sort of trial or work came their way. It became who they were. We don't want to be like them. They weren't very happy.
Our response to circumstances should produce growth and greater faith rather than an attitude of complaining and rebellion. Let's build metaphorical wooden bows in our lives. When life seems hard or trials come our way we will be armed with a good attitude and a willingness to work.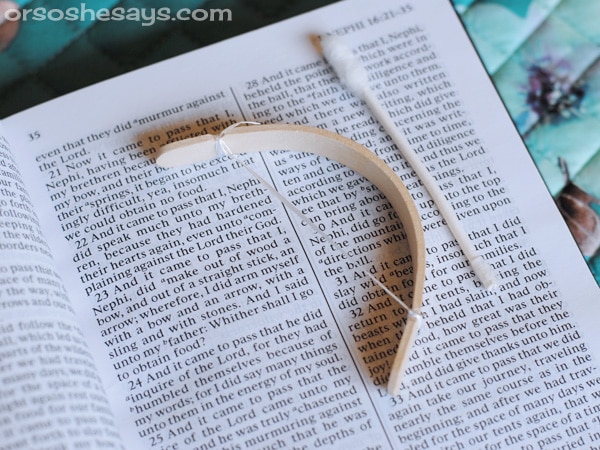 Craft/Activity
We know how important the wooden bow was to Nephi and his family. It saved them from starving. You can make your own little wooden bow to have as a reminder of this important lesson. They are also a lot of fun to play with. This craft takes about 24 hours to complete because there is soaking and drying times. So, if you want to have the finished bows ready for your lesson, you will need to start the process early.
You will need:
Wooden Popsicle Sticks
Knife
Dental Floss
Water
Q-Tips
Each wooden bow is made from a popsicle stick. Use a knife to cut notches out of the wood. Cut a total of four notches. Two on each end. This is where the bow string will attach to the bow. I prepped a few extra sticks just in case some of them broke during the bending process. You may want to do that as well!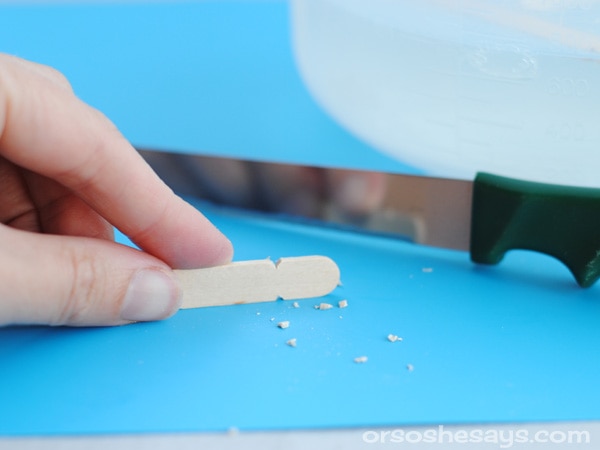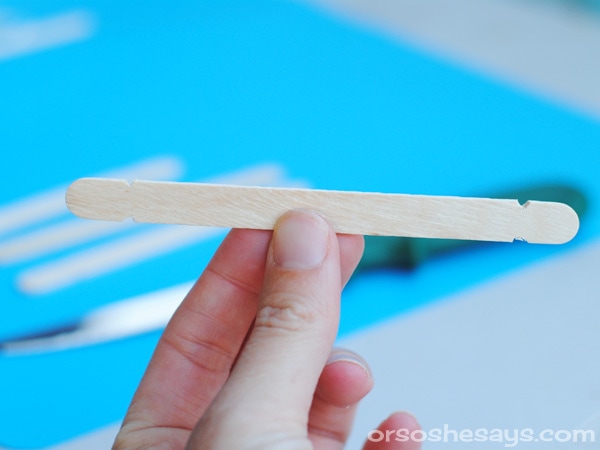 Soak the sticks in warm water for at least 1 hour. Preferably 2 hours.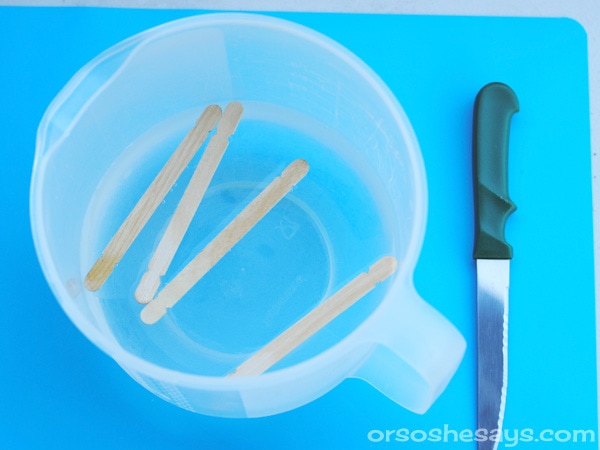 Once the sticks are nice and saturated they will be pliable. Gently bend the stick into an arc shape. Do it slowly and carefully so you don't snap the wood. Place the curved stick in a cup or jar to hold it in shape while it dries.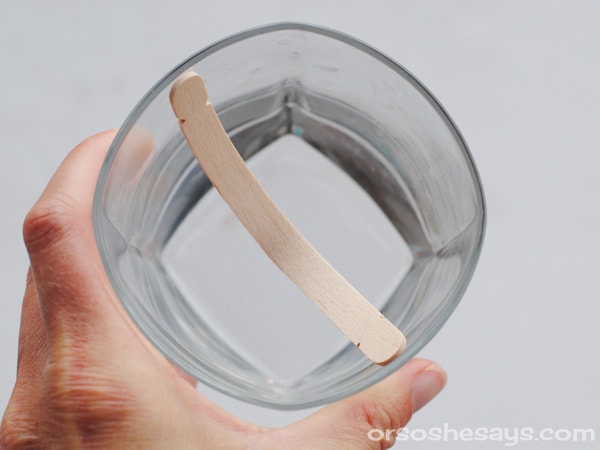 Bend all of your bows and let them dry overnight. When they are completely dry, the popsicle stick will hold the new bow shape. Wrap dental floss around the top notches several loops and then tie a square knot. Then string the floss down to the bottom of the bow and wrap and tie around those notches. Trim the excess floss.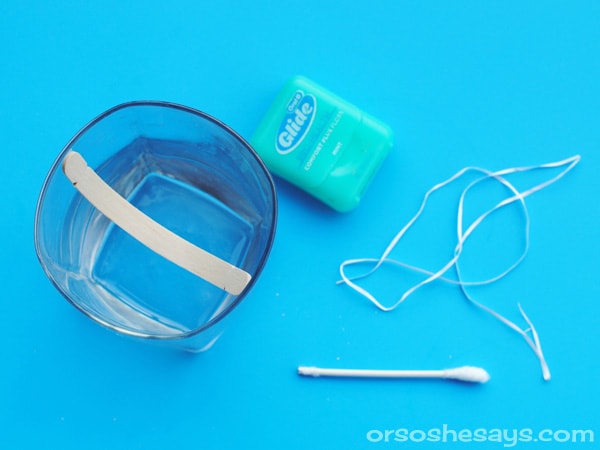 The bow is ready to go! To make the arrow, peel the back side off of the Q-tip. Slice a little V-shaped hole in the back end of the Q-tip stick. This little slit will allow the arrow to attach to the dental floss on the bow.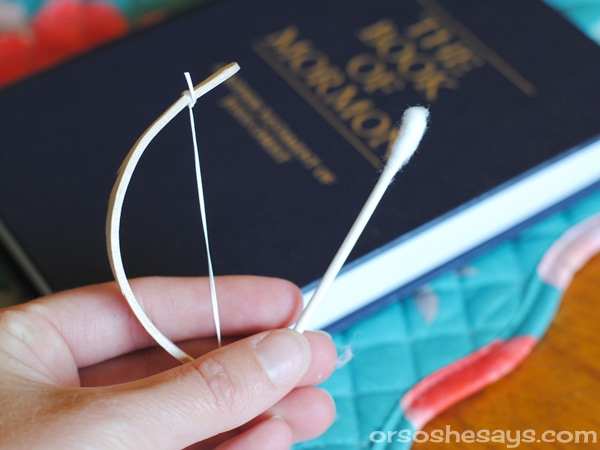 To shoot, just nock the arrow onto the floss. Pull back and release. They really do fly! My four year old was able to make it work and he loves it.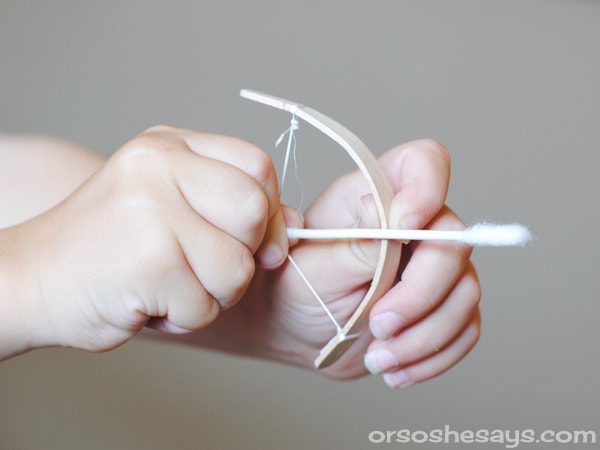 Conclusion:
When faced with a job, chore, or trial, we can choose to be like Nephi. He was a man who would "Go and do." He didn't murmur or complain. Because he made a habit of being a man of action and faith his life was blessed with joy and prosperity. When we look at our wooden bows, we can remember to emulate the Nephi the Book of Mormon prophet.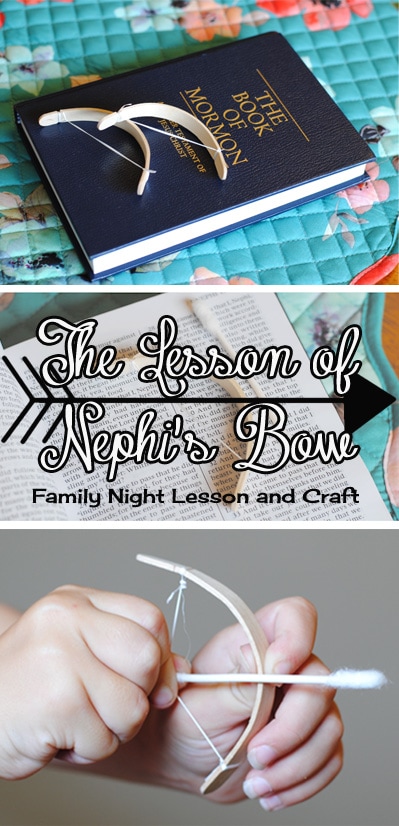 President Monson taught, "So much in life depends on our attitude. The way we choose to see things and respond to others makes all the difference.
Find more family fun in these posts:
The Power of Words – Family Night Lesson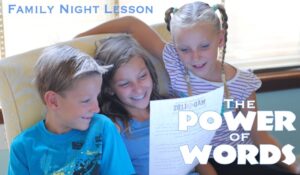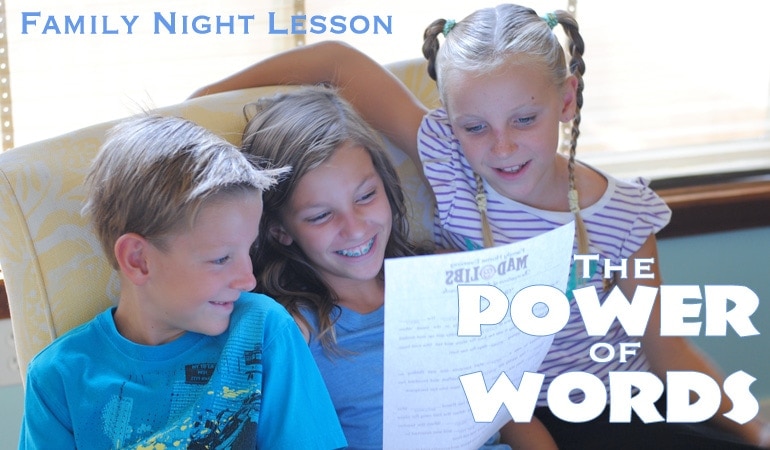 Friendship Snack Mix – An After School Snack to Get Everyone Chatting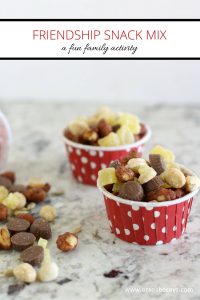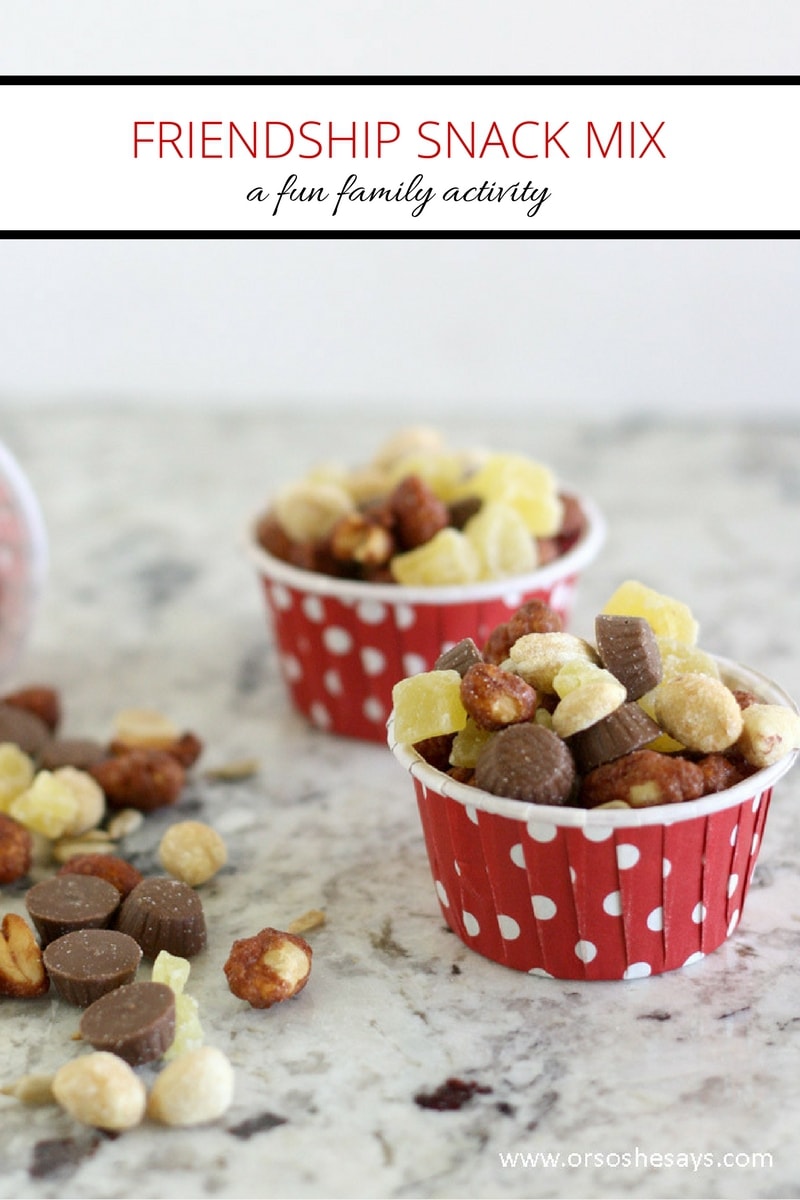 Marvel Super Hero "Would You Rather" Game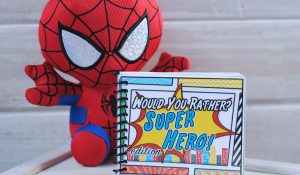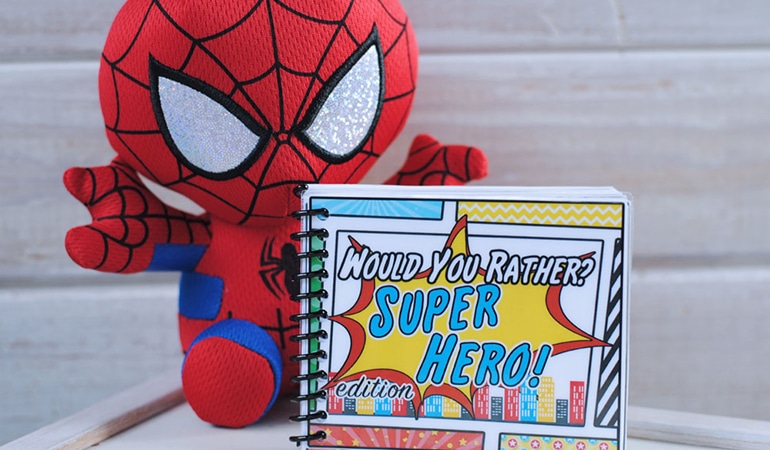 Save
Save